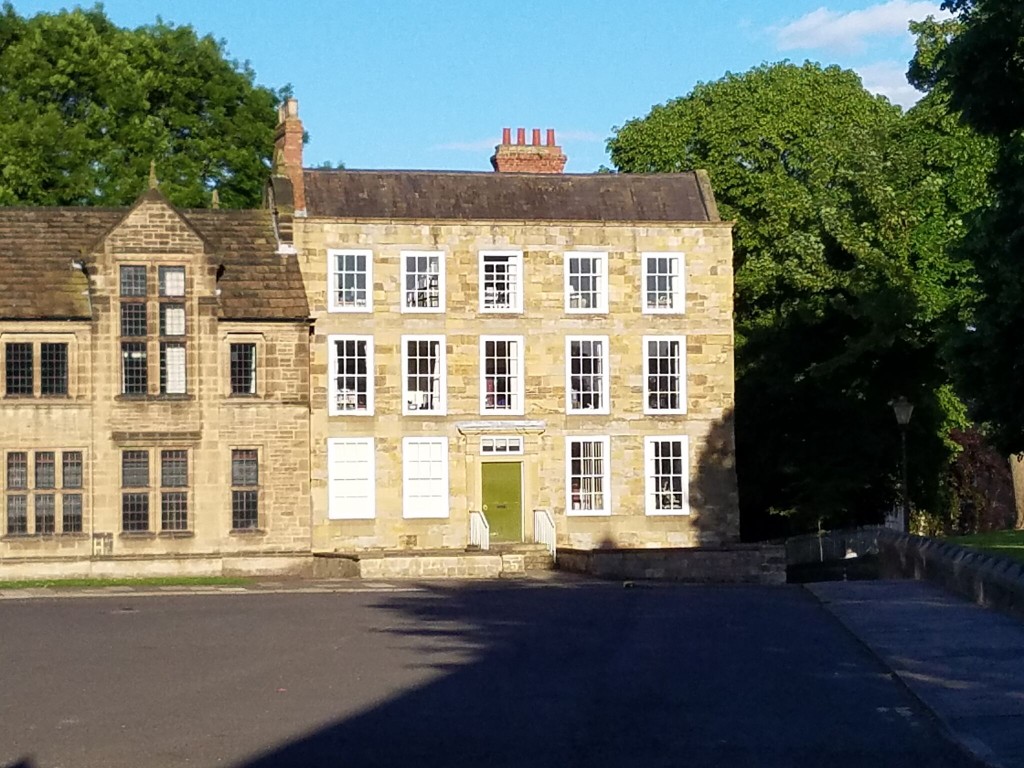 (This is Abbey House on Palace Green next to Durham Cathedral. This is where CKB had his office and his seminars)
And how do we learn the reality of God and the life of Christ? In the end,

there is only one answer, it is one we do well to remind ourselves of today.
"Unless you turn and become as little children, you shall by no means enter
the Kingdom of God." If we today are to visit Christ at Bethlehem and enter
into the inheritance which he has brought, that is the way.
There is no room for pride. You cannot be proud in a religion whose
focal points are a cradle and a cross, the powerlessness of childhood and the
impotence of an ignominious death. The work is God's not ours. We depend
upon him, not he on us. We come simply with open hands to receive what
he will give. We do not dictate, not even the form our religious experience
shall take. We simply accept. We accept and love Him and offer our simple
adoration. We love God in his children, and we worship him in his Son. We
minister to the least of Christ's children and in so doing we offer him ourselves.
Hungry, naked, sick, in prison, he is always there, always waiting for
us.—- C.K. Barrett