Certainly one of the more spectacular displays on the Fourth Floor is the collection of numerous illuminated manuscripts of the Bible. Here for example is the Rice Psalter….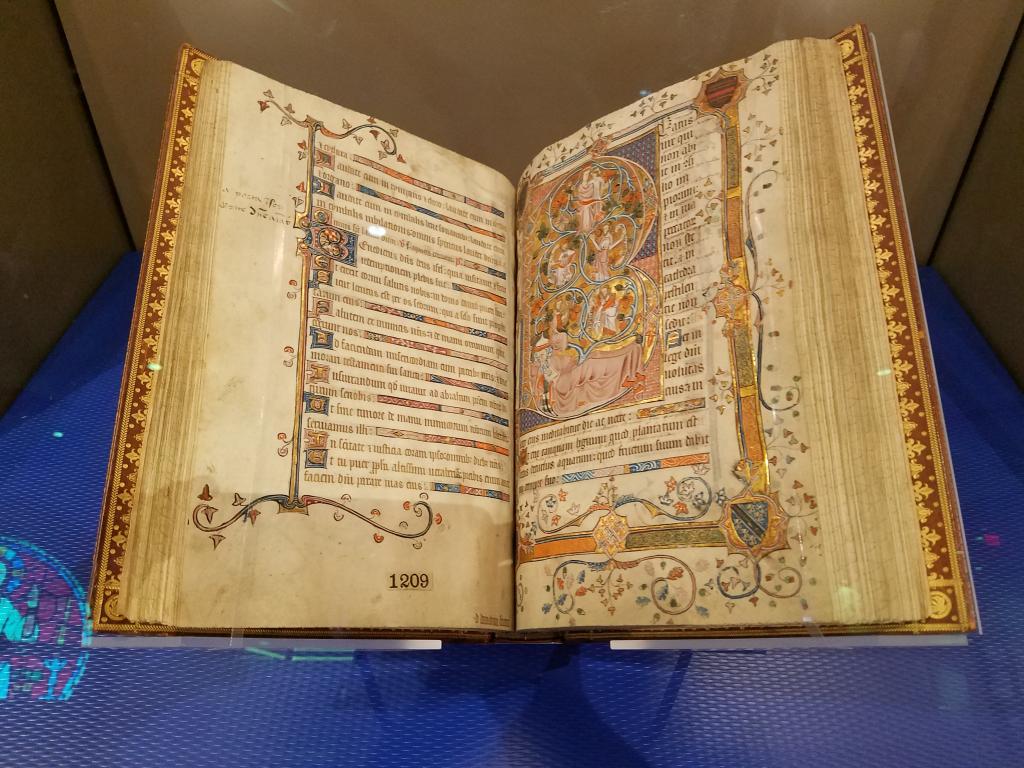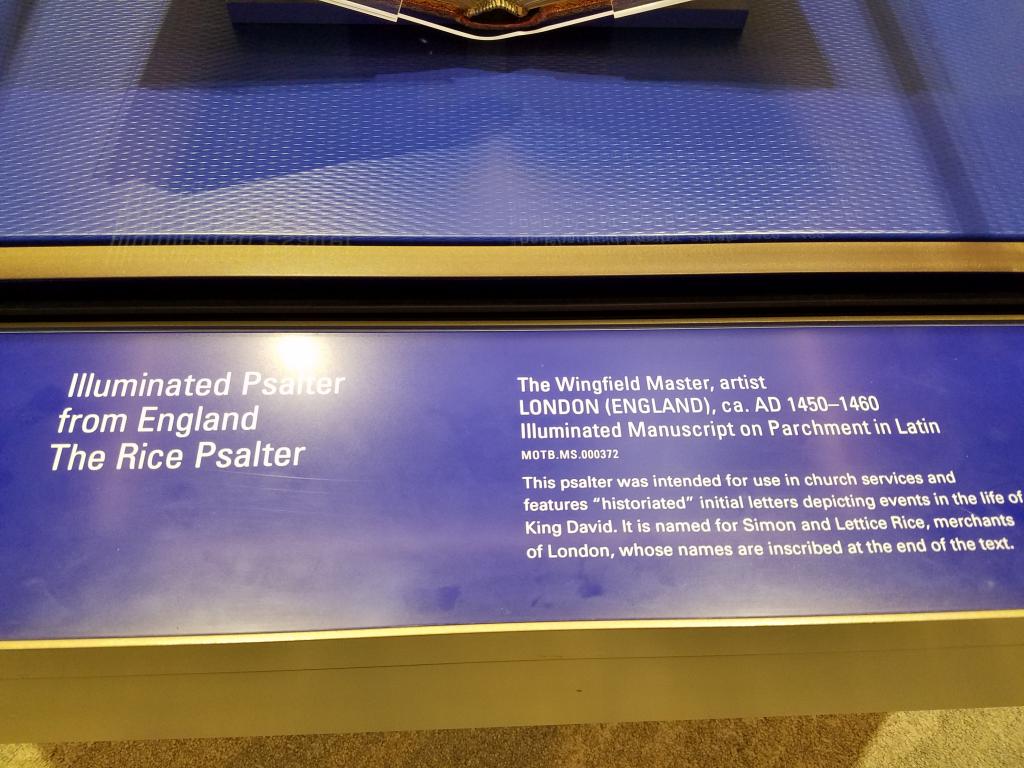 Or here is a French Psalter.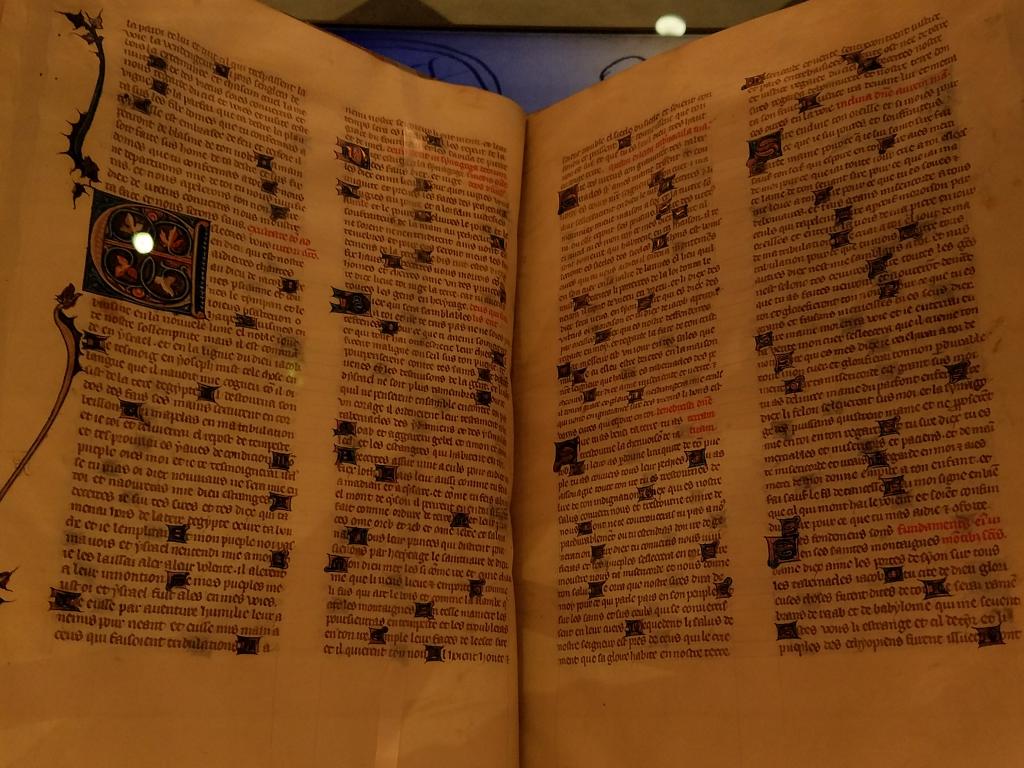 Needless to say, the Psalms were a major part of medieval church and monastic life (and later), especially once the lectionary was set up which regularly would include a reading from the Psalms as well as elsewhere from the OT and a reading from the NT. After Isaiah, the Psalms are the most quoted, alluded to, or echoes OT book in the NT.
The Psalms of course were sung, and here is a gorgeous illuminated manuscript complete with indications of how to sing a particular song. With the Psalter the tendency was to sing in a sort of drone like manner with very few notes involved.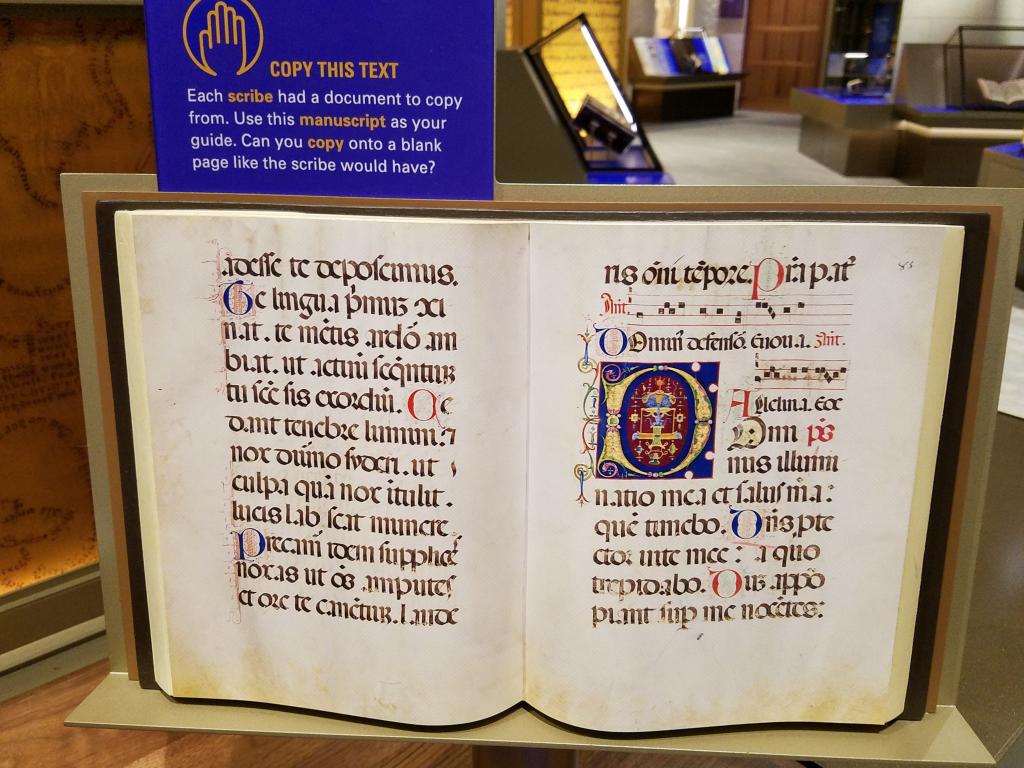 You can even practice making an illuminated page yourself.