Certainly the most advanced civilization in so many ways from the Biblical period was Egypt. It is one of the very few nations that has existed continuously for somewhere near 6-7,000 years. In the museum in Antalya in Turkey, there are many treasures from Egypt that ended up in one of the many kingdoms in what today we call Turkey. For example, there was the Lycian kingdom with its own language, trade and the like.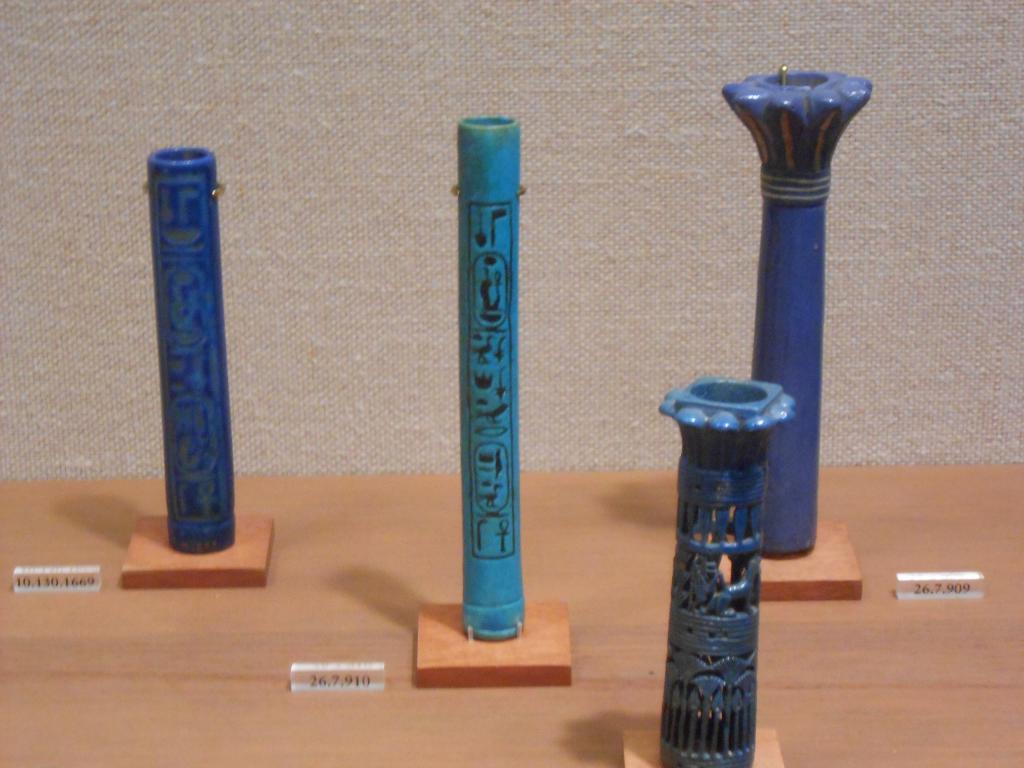 These beautiful perfume or oil vessels are made of lapis lazuli.
Here below is cute model of a Nile river boat…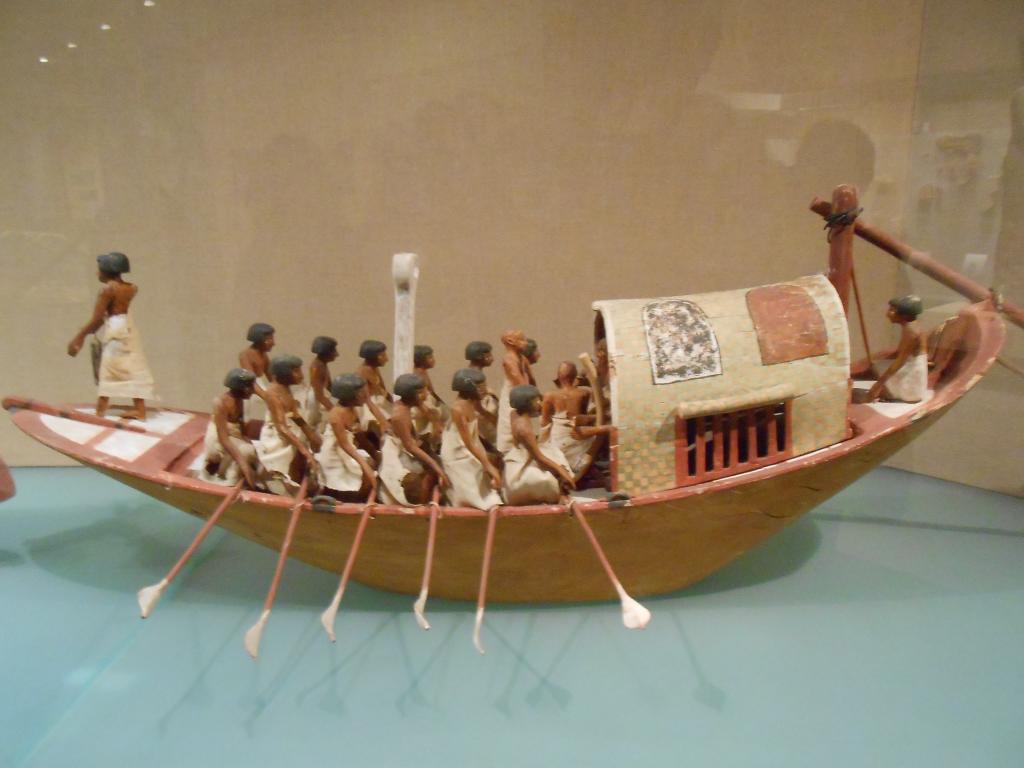 Here is a collection of giant scarabs the bottom of which of course has hieroglyphic inscriptions.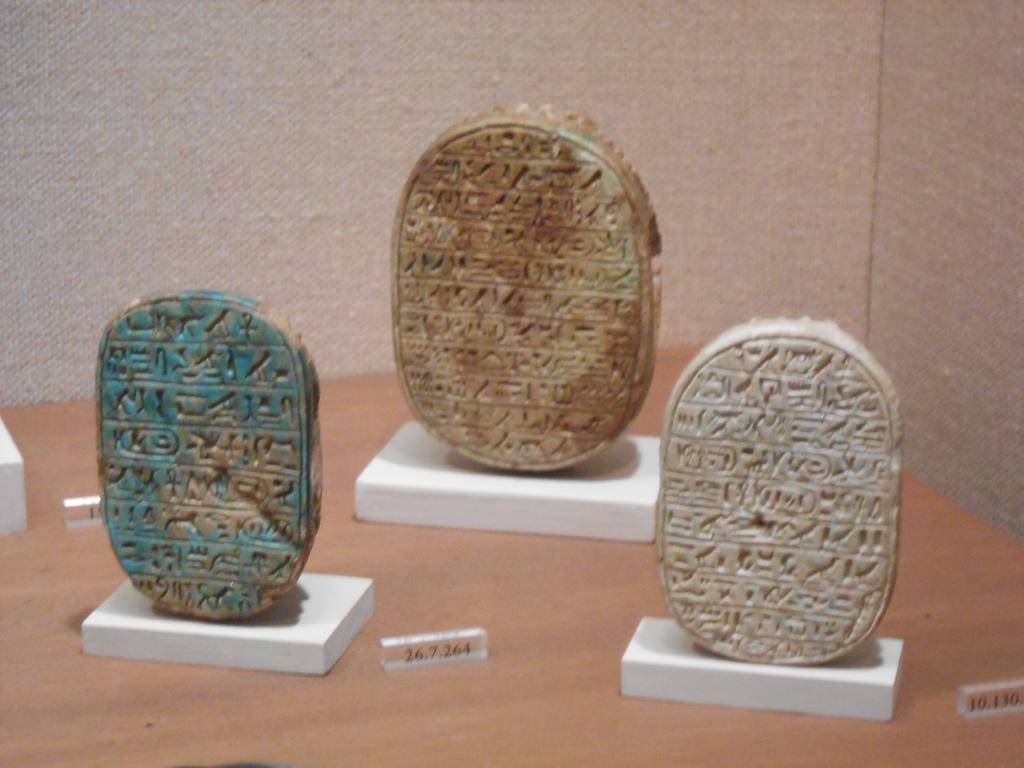 Look at this beautiful beaded placemat…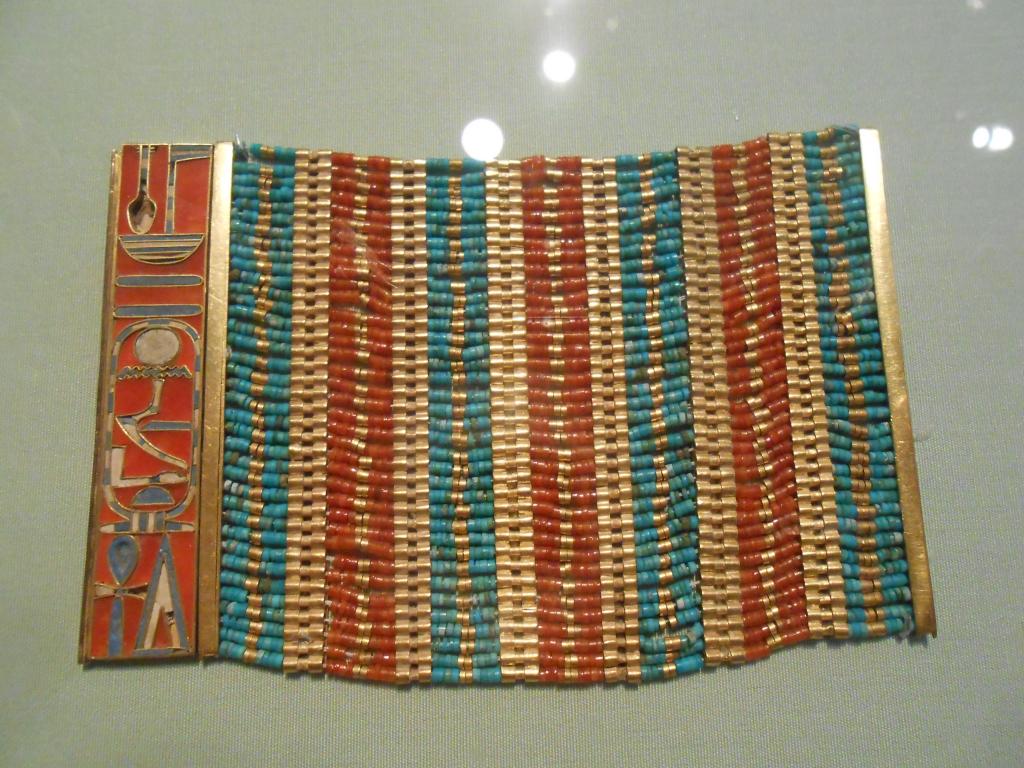 Look at these exquisite alabaster vases and cups with carvings….