The largest temple in Greece was built in the second century by Hadrian in Athens. Paul did not see this one, which even dwarfs the Parthenon.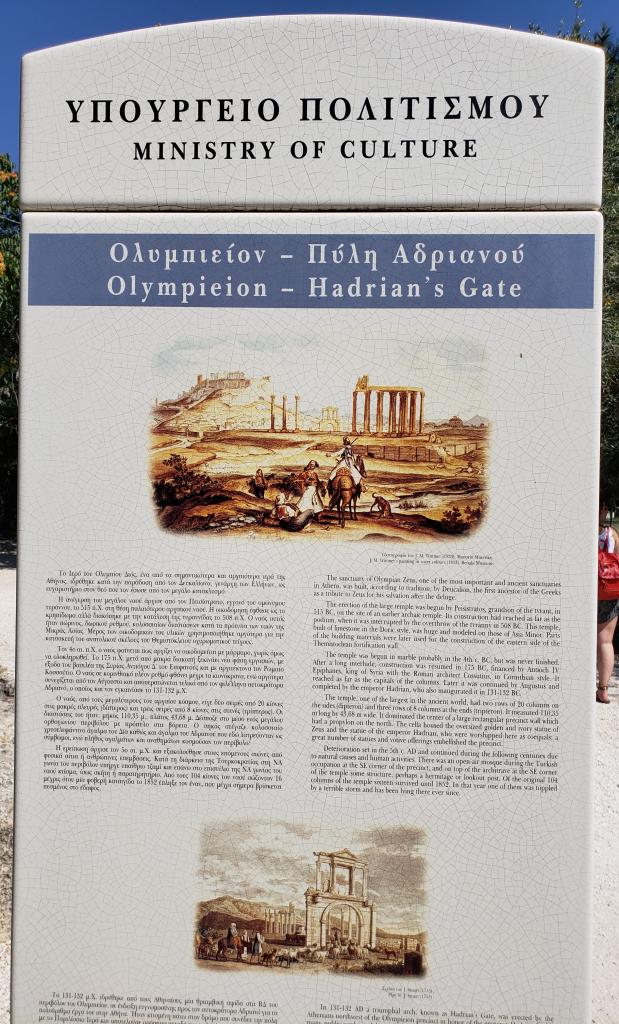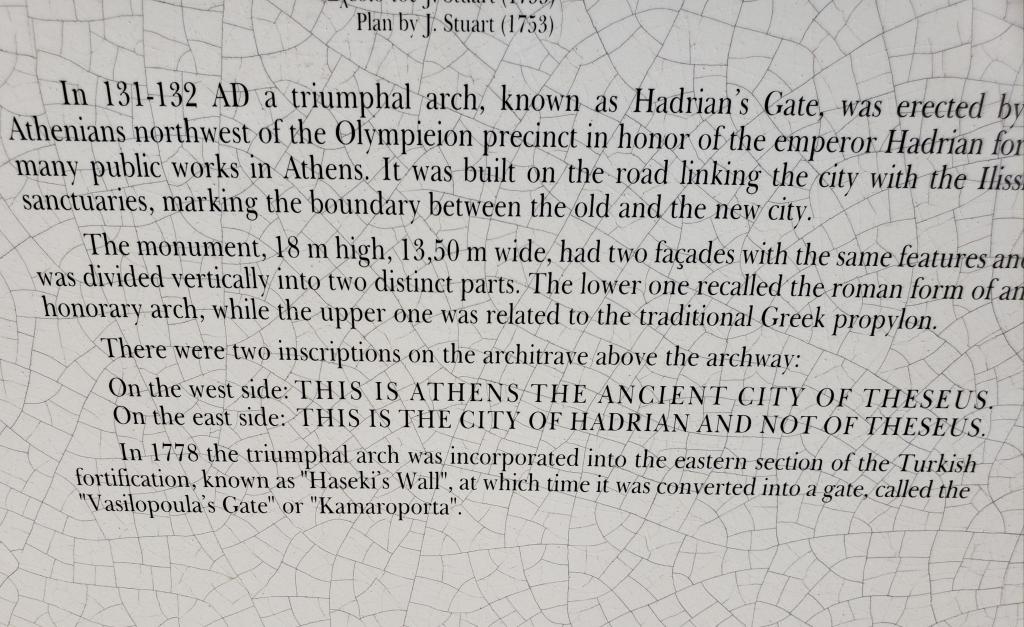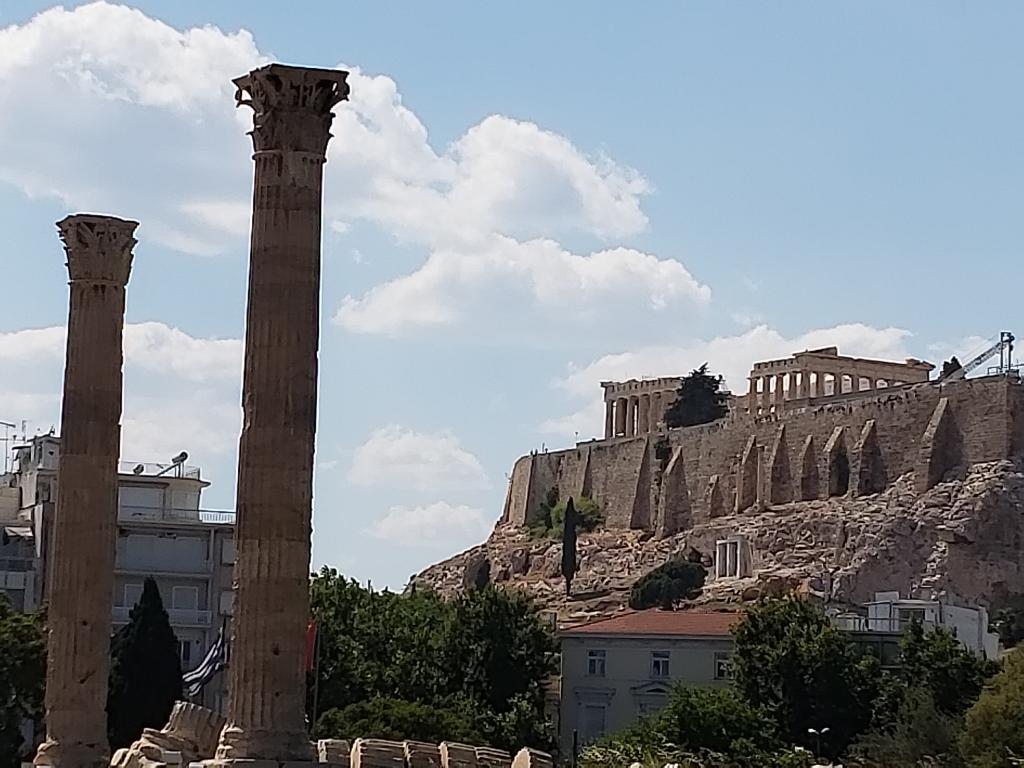 Set down near the ancient forum, Hadrian's temple is entered by a ceremonial gate…. (which for some reason enjoys coming up sideways in the Patheos program… but you get the point).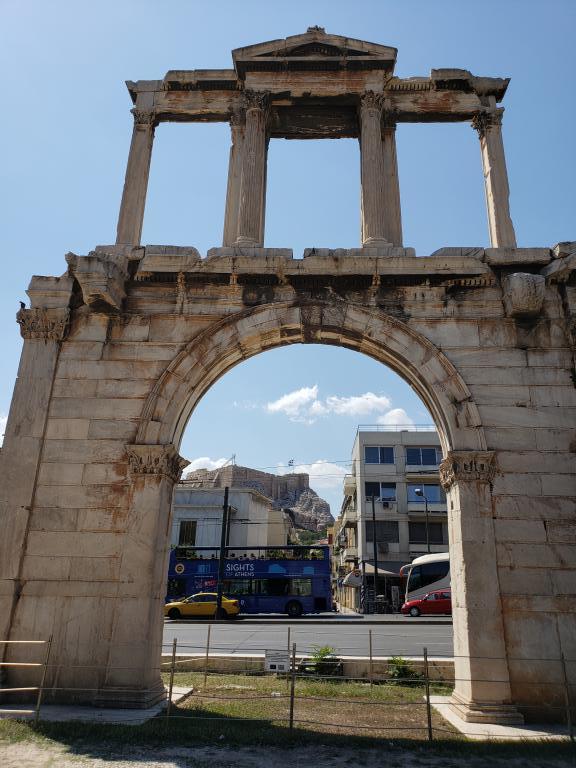 To give you a sense of the scale of this temple, consider this picture….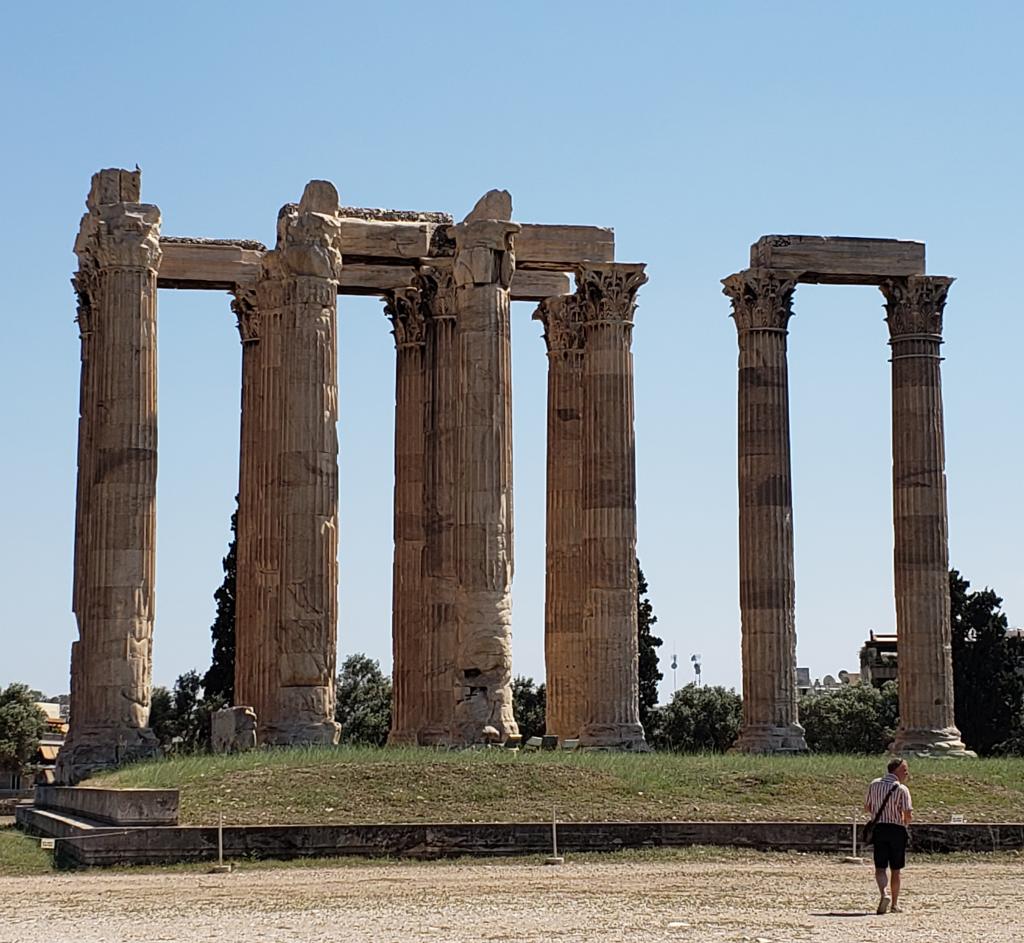 Or this picture….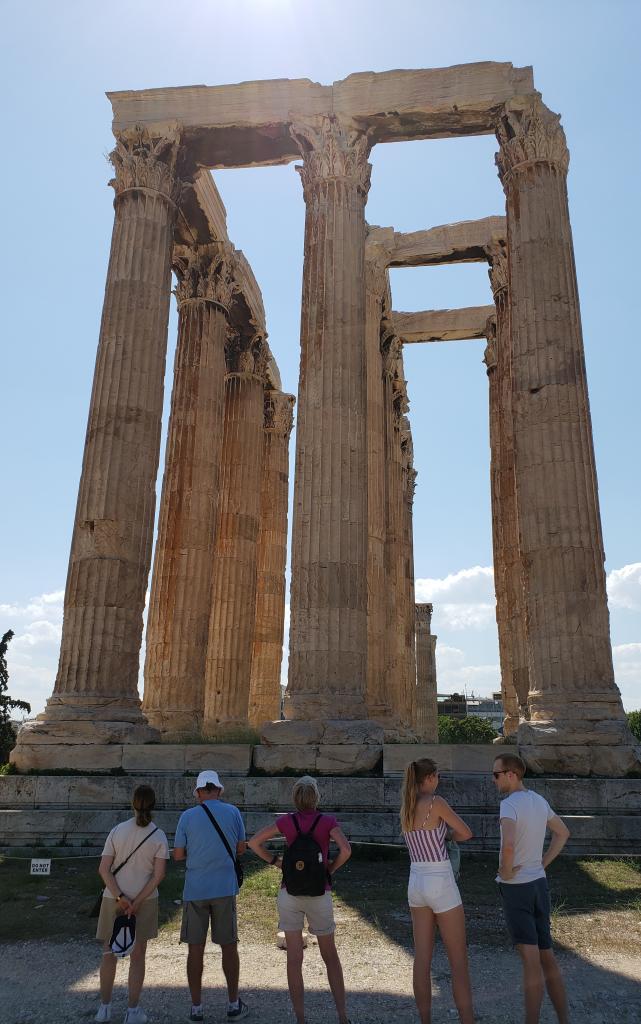 People look like ants compared to the columns in this temple. The way these columns were constructed did not involve carving one gigantic piece of marble per column, rather there were drums made, and like a Lego set, they were slid onto an iron rod which went down the middle of the column and held all the individual pieces in place.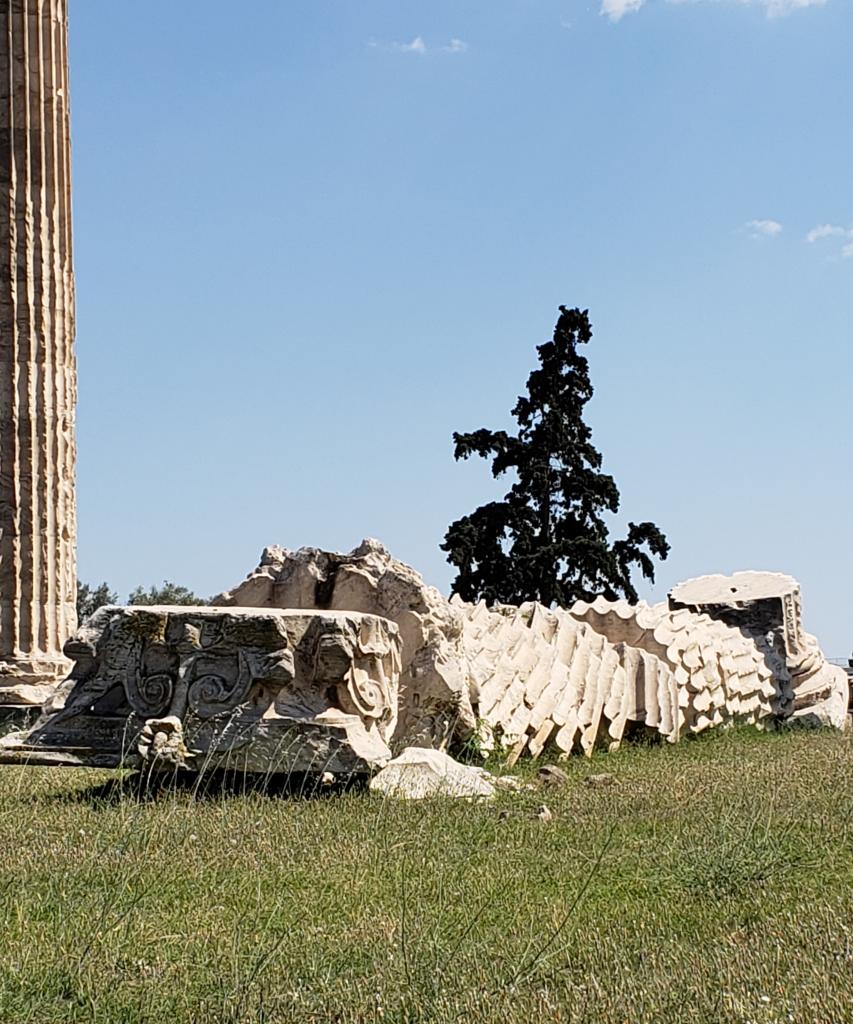 To give you an idea— set on its end, each drum had a diameter of more than six feet, (i.e. one of those suckers is taller than me if set on end). Roman emperors always thought bigger was better, so they tried to outdo the Greek masters of the Golden Age of Greece who built the Parthenon…. and they did not succeed.