One of the great problems with cruises to Biblical sites is you don't have nearly enough time at the Biblical sites to see them properly, never mind visiting the many museums. This is why I much prefer doing land tours of these countries by a good comfortable bus such as this one….
You never know what you will see next, for example, a Greek road sign that appears to point one to the city of Anthill….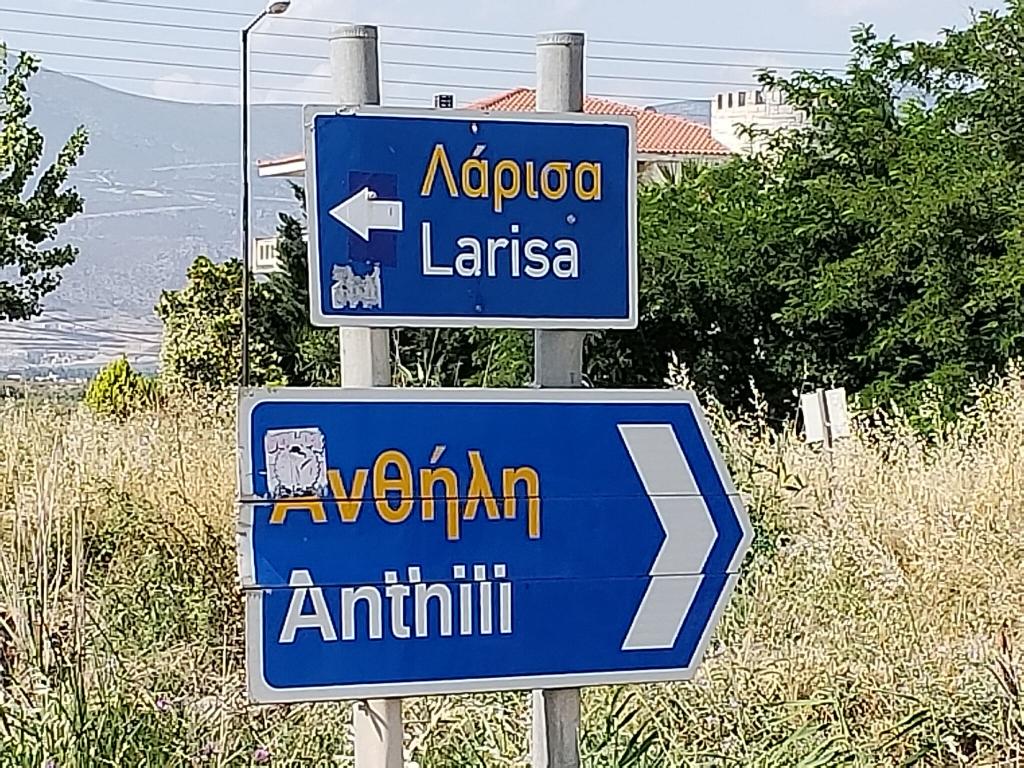 ,although it really is Anthili. And then there are the necessary pit stops, for instance at this coffee and ice cream shop where there are helpful signs….:)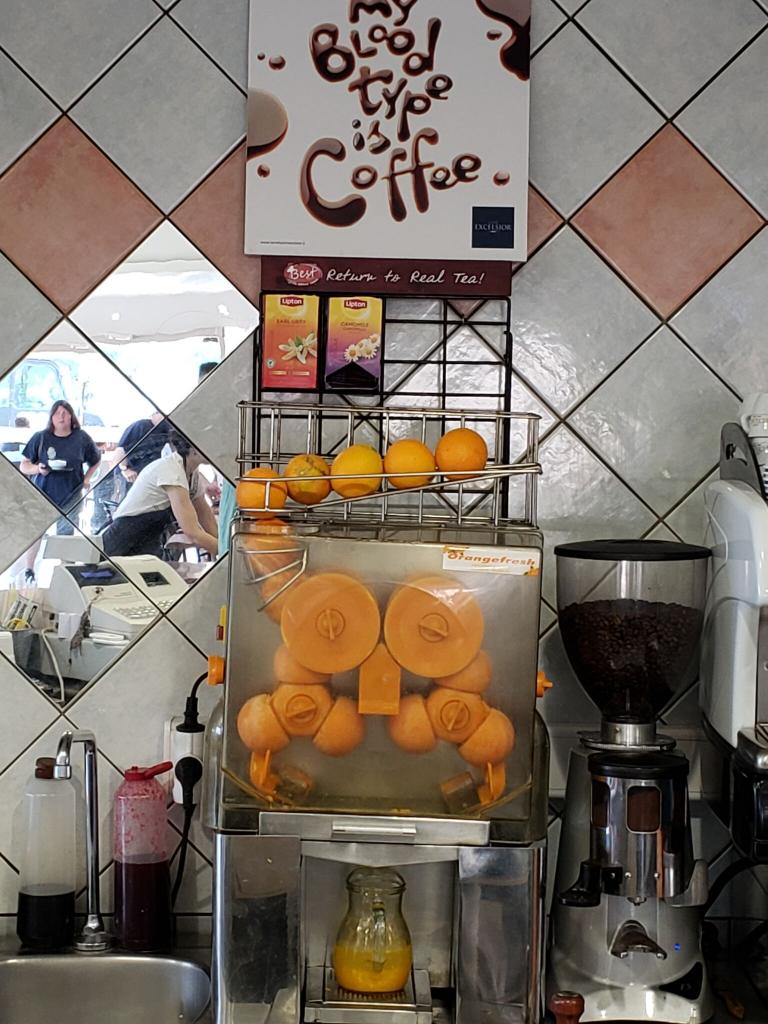 But we did not allow ourselves to get too diverted from our destinations such as the wonderful Meteora.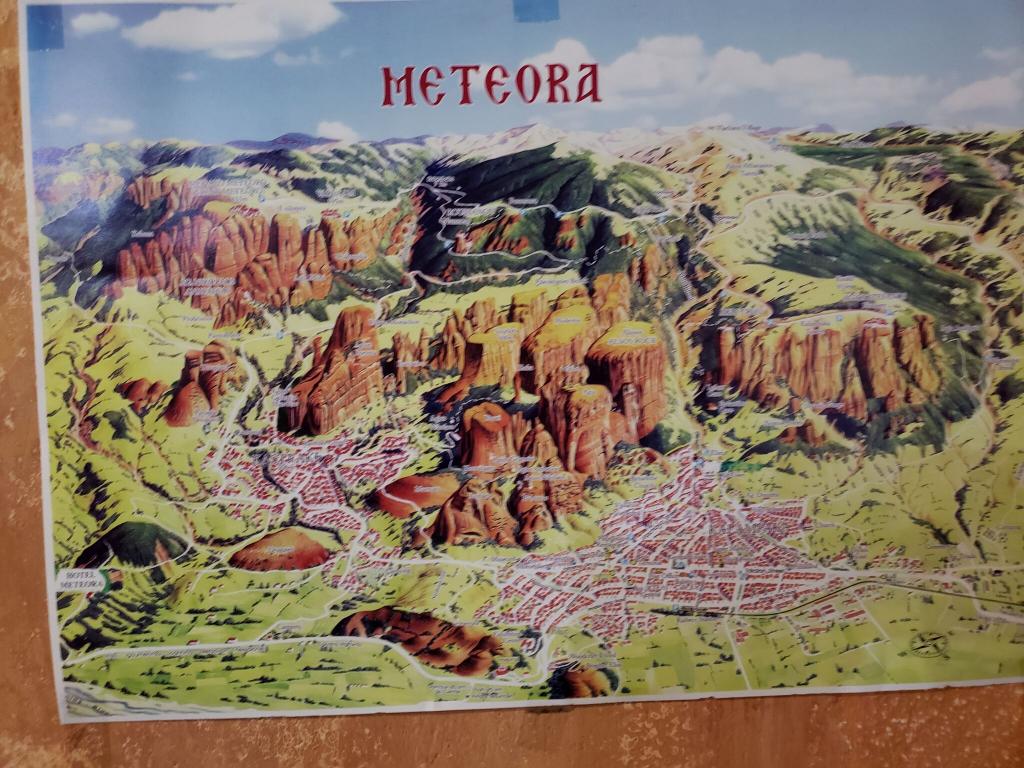 Where there are seven ancient monasteries and nunneries built on seven hills. Sadly, there are only a few of these monasteries that have much life left in them, and the tendency is to visit the ones more easily accessed by road or bridge. Last trip I visited a nunnery, and the nuns enjoyed hearing us sing in their chapel. This time we visited a monastery that had exactly two permanent residents, both old. Monasticism has to some degree fallen on hard times everywhere, except perhaps on Mt Athos in Greece (check out the 60 Minutes documented visit to that one). In this post I will concentrate on the icon shop which we visited first. I must confess I love this part of the trip…. icons are 'windows on heaven', images of what life and worship are like in heaven…. they are not idols and are not worshipped!

Here's the sign for the Byzantine Icon shop (of which there are several in Kalambaka, the town near the monasteries). Icons are made of wood, sometimes old wood sometimes not.
Some kinds of wood, tend to be more porous, and less useful. Pine, oak, olive etc. are all used.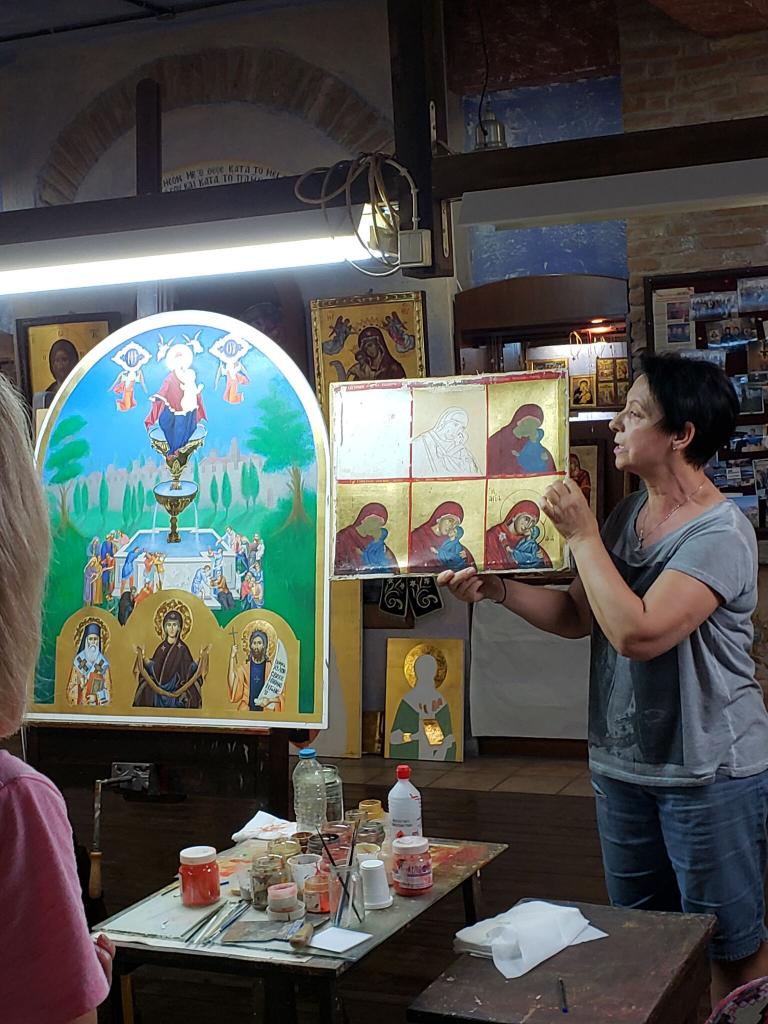 In this case, the main icon painter is a priest, and his son. Here is the son at work….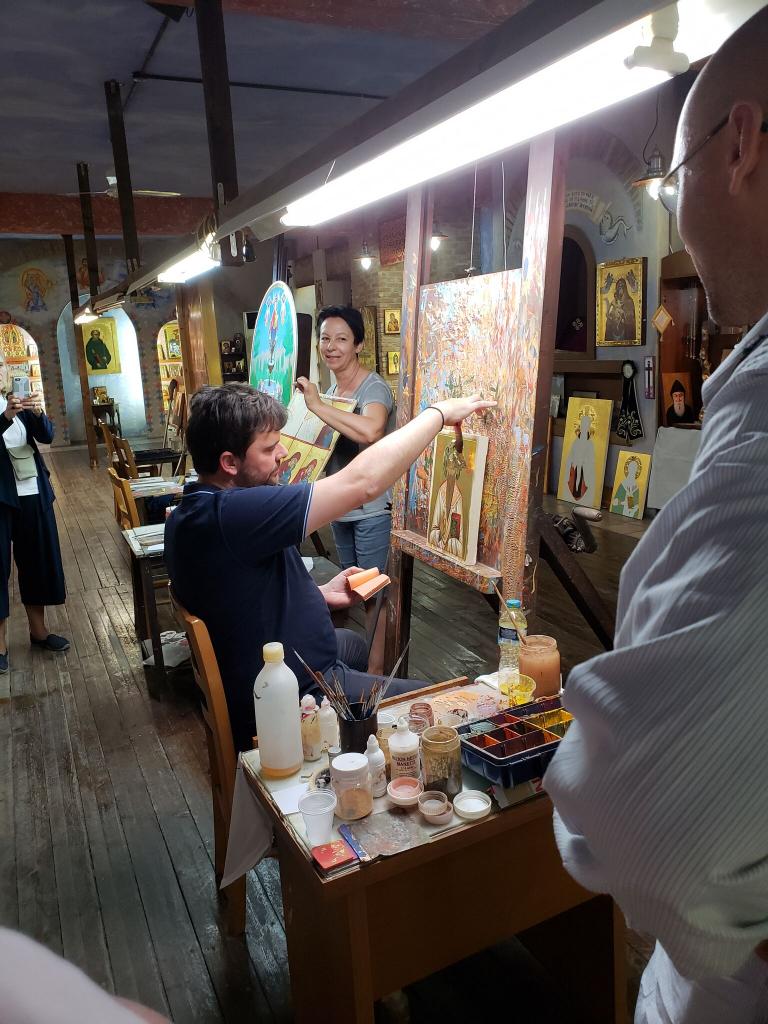 The process involves paint, including egg tempura and gold leaf etc. The results are quite spectacular…
One of my personal favorites is this one of St. Michael, which I couldn't resist buying….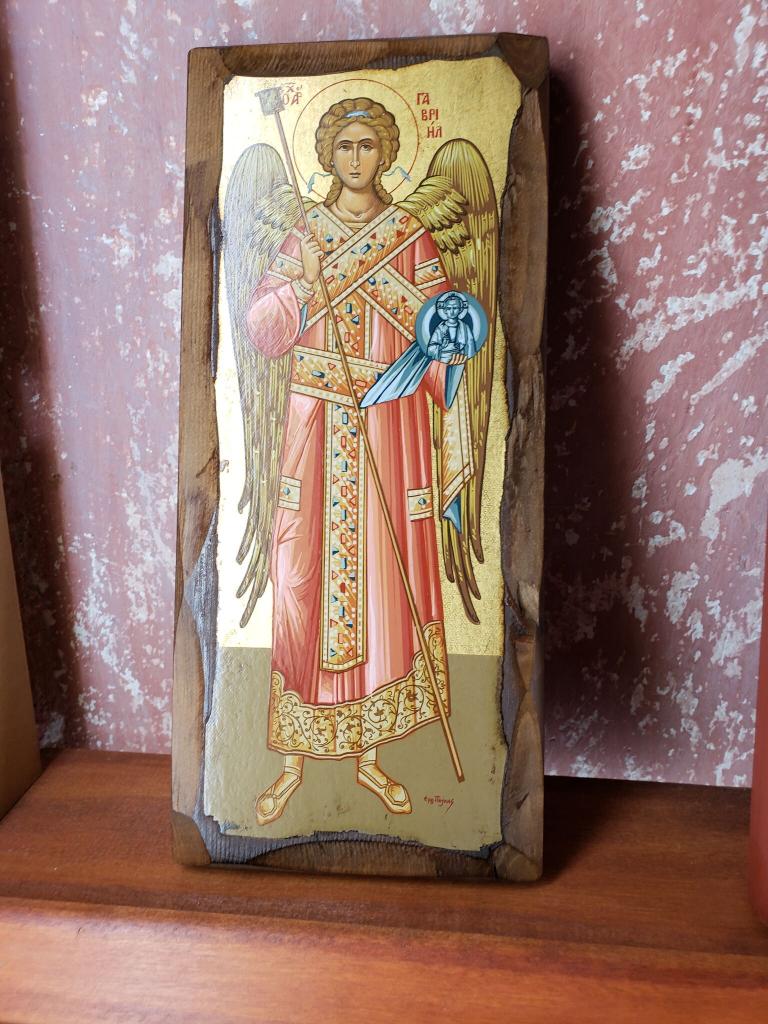 Or how about this one of a monk meditating….