This will be the last of our posts on Greece, and it is fitting that we end where we began, back in Athens. The new Parthenon museum is world-class, and not to be missed if one is going to Athens to see the Parthenon, not least because, major parts of that temple are now in this nice museum which lurks below the acropolis, and is even built so its angle and dimensions correspond to the angle of the Parthenon itself, still one of the wonders of the ancient world.
And of course there is the Erechthion as well with the Porch of the Maidens,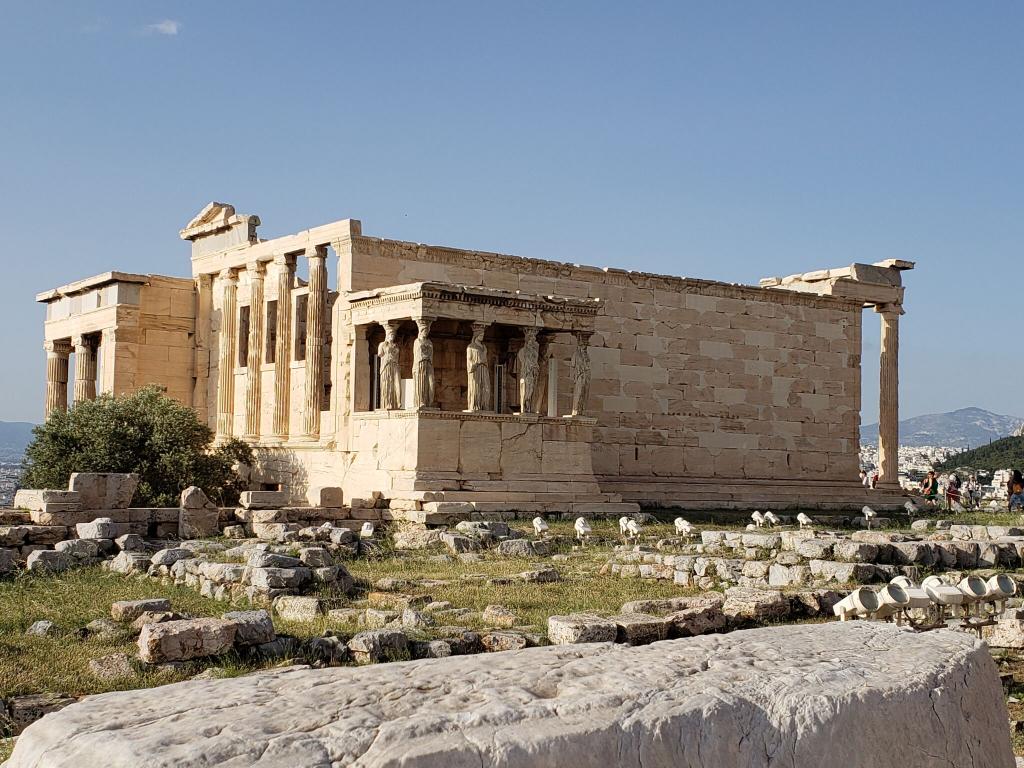 and the real maidens have politely moved down into the museum where it is cooler.
Here is the museum at night….
The museum is fascinating for many reasons, not least because the first level has a glass floor under which is an ongoing archaeological dig one can watch!
Here are the statues of the maidens in the museum. Our guide pointed out how perfect and heavy they are, such that the sculptor had to make the hair of the maidens long down their back to balance the weight on the front side of the statue….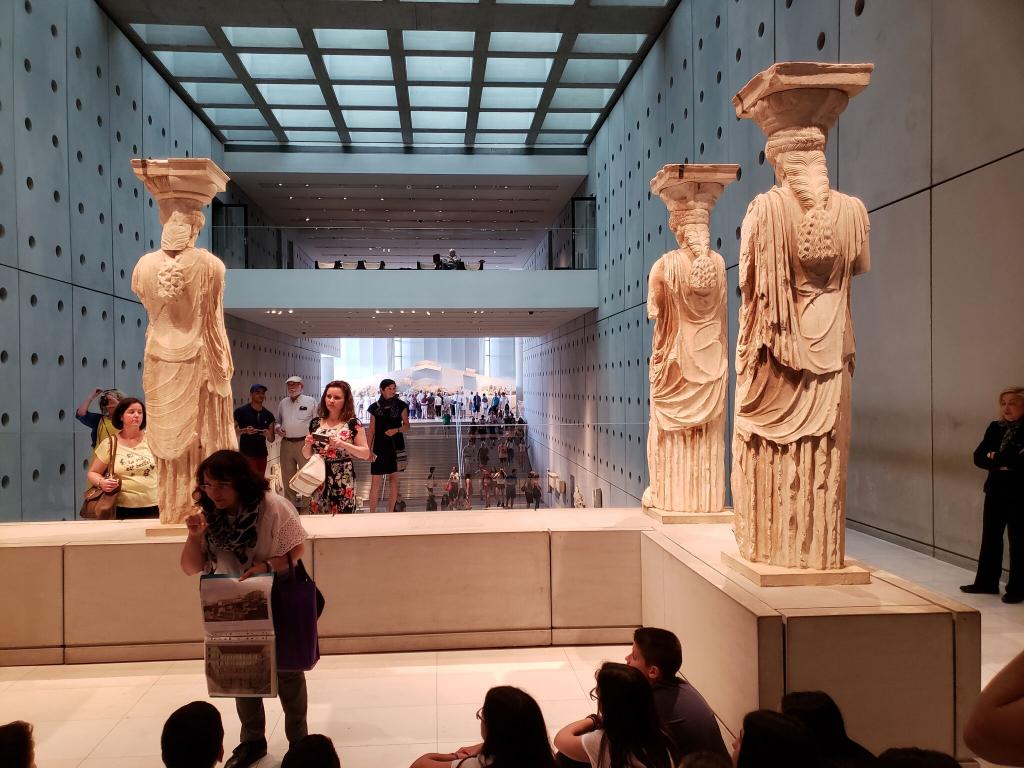 There are many busts and friezes worth seeing including this one of men carrying amphorae of wine, perhaps for a festival….
I especially like the children's toy figures of the ancients.. like Marvel comic action figures and about the same size.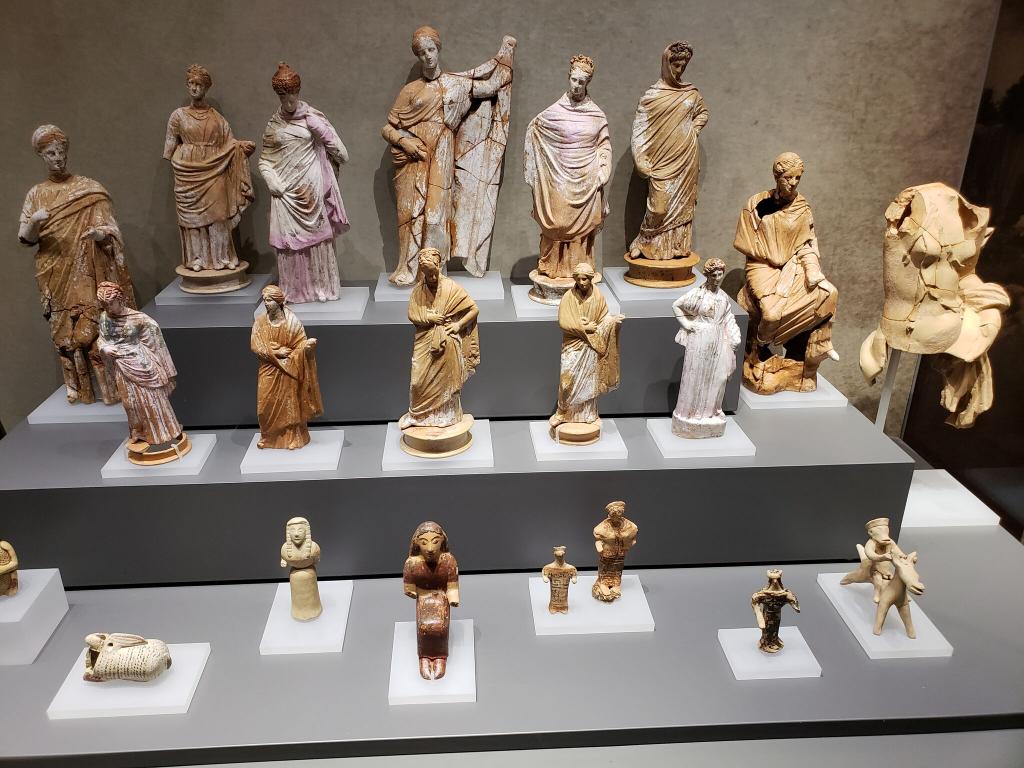 The recreation of the Parthenon friezes in the triangular shaped frontispiece piece of the temple dedicated to the virgin (parthenos) Athena, are remarkable, but the British museum still needs to give the originals back….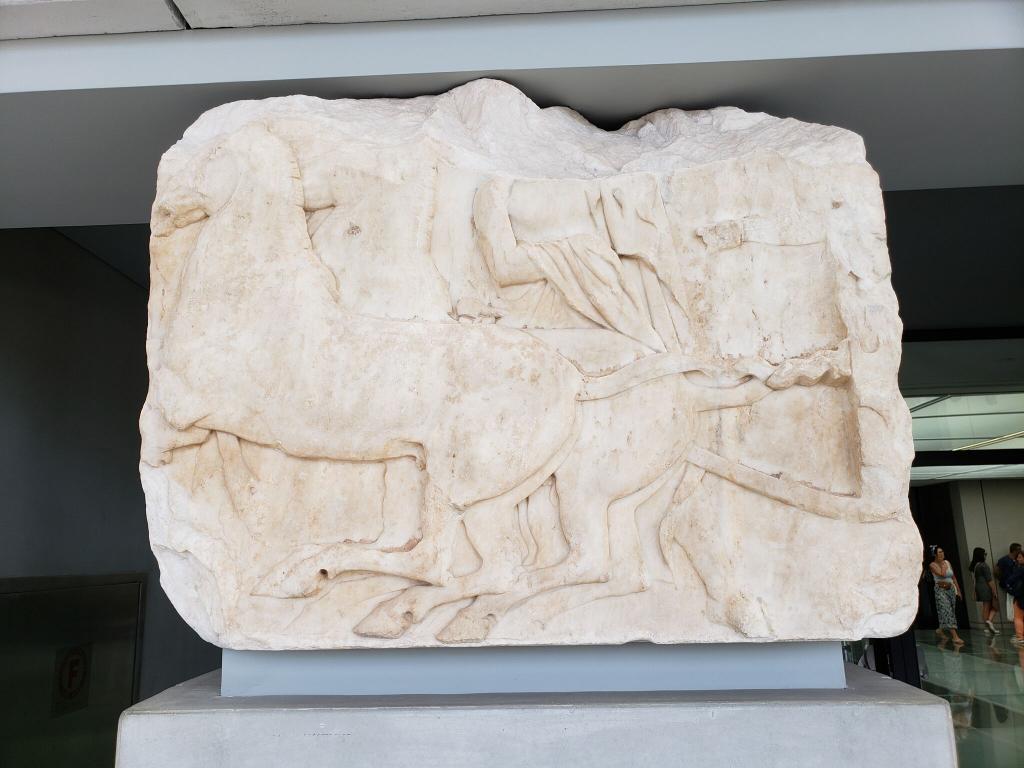 I would also strongly recommend visiting all the sites along the base of the acropolis including the theater of Herodes Atticus, the famous rhetorician….
There is also a statue to the dramatic poets who recited their verse either here or in the theater nearby….
And here is the theater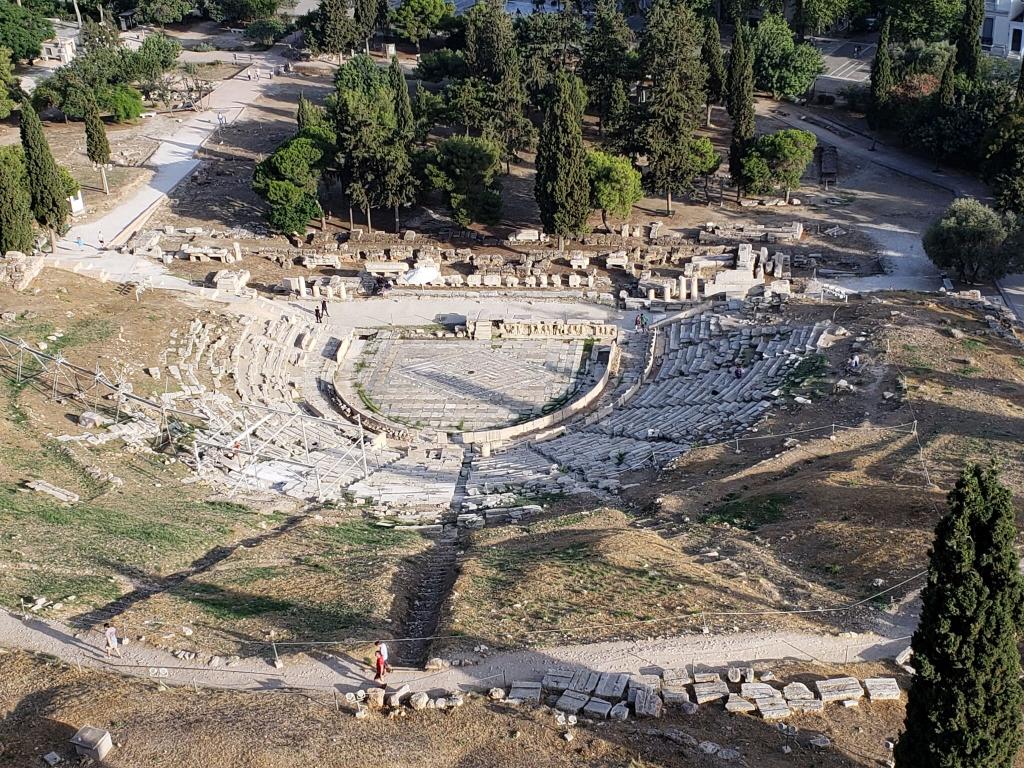 Many have visited these remarkable sites, including famous visitors, like Alexander the Great, who's statue can be found in the new Parthenon museum
But the kore statue I prefer is the living one seen here in the gift shop next to a replica kore statue… that's our Yuliya, or better said now Dr. Yuliya, with her new minted PhD in philosophy from the University of Chicago.