Certainly one of my favorite sites to visit is another Caesarea, Caesarea Philippi in the far north, where Peter made his confession that Jesus was the Christ. The important point is…. this was not in Israel. In fact, it was in a pagan city originally named for the Greek god Pan. It was one of the ten cities of the Greek Decapolis, and later Herod Philip's capital. Here there were pagan temples, and statues of Greek and Roman gods and emperors everywhere. So why did Jesus bring the disciples here to ask the question 'who do people say I am?' The answer in part must surely be that Jesus wanted to contrast the pretenders and parodies with himself, or as my friend Tom Wright likes to put— Jesus is the reality (the real son of God) of which these others are the parody.
Picture Jesus standing here near these niches where there were statues of pagan deities like Pan, and asking— who do you say I am? Here's the cave of Pan. What we need to remember about it, is that it was seen as one of the entrances to the Underworld, the land of the dead, so when Jesus says 'the gates of Hades will not prevail against my community' he's talking about it not dying out. He's not talking about Hell as we know it.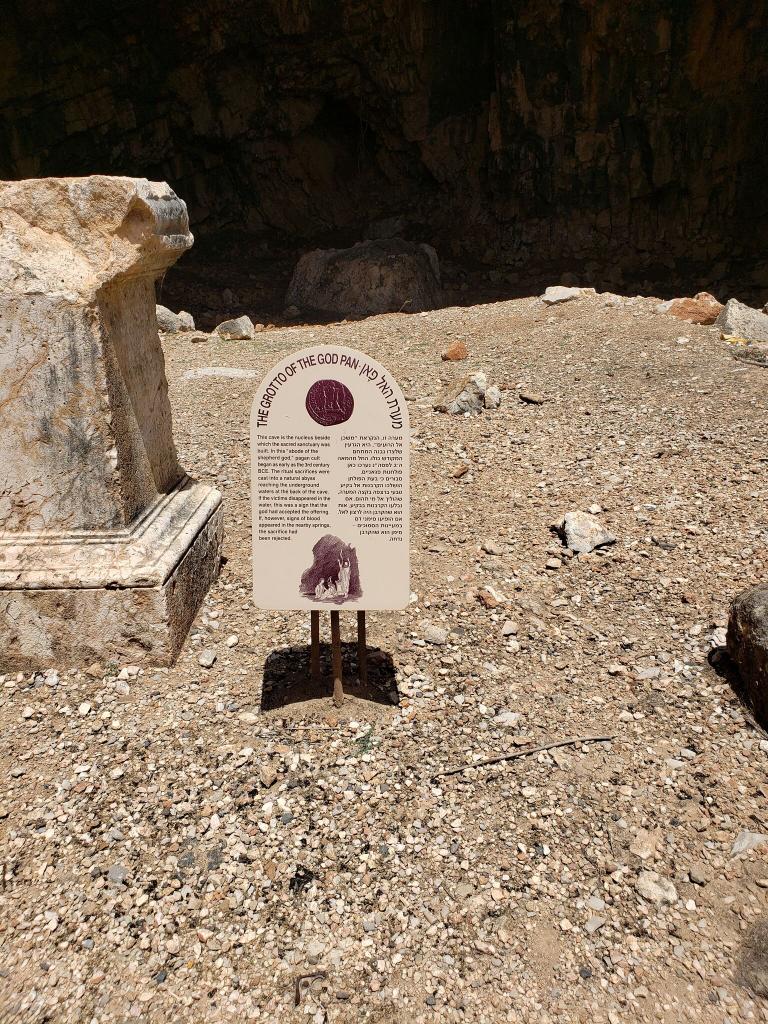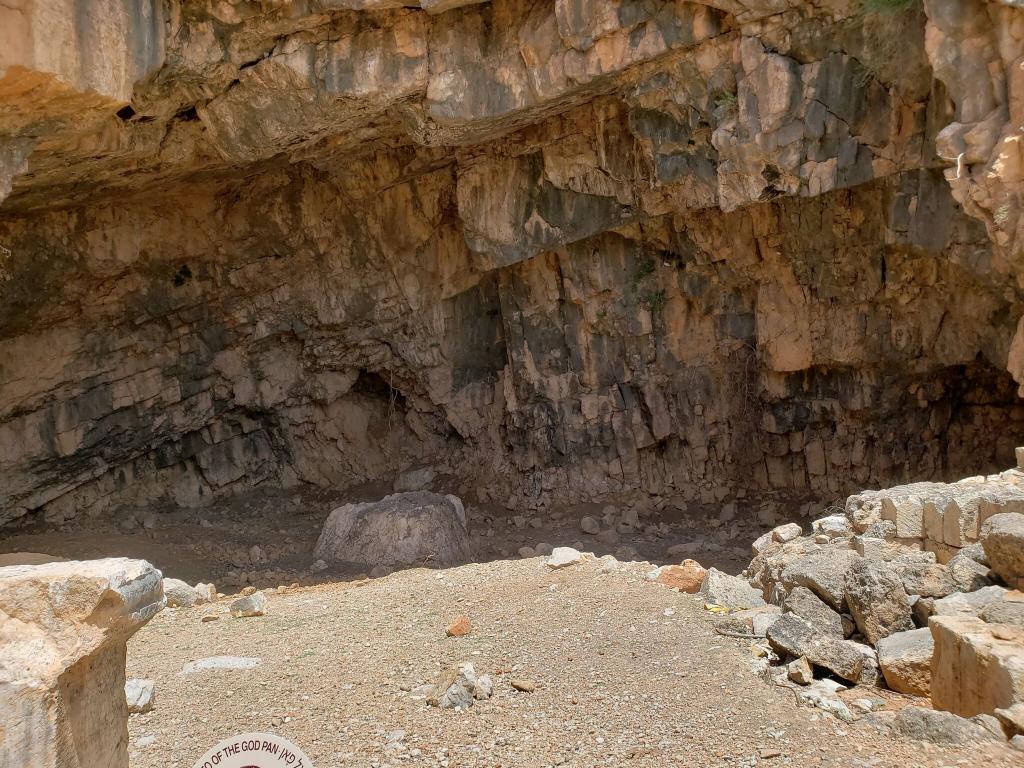 Right in front of the cave was the imperial cult temple of Augustus, the only other historical figure that was being worshipped during the time of Jesus, and with whom Jesus likely is contrasting himself here. Here is also the beautiful stream that originally was connected to the cave….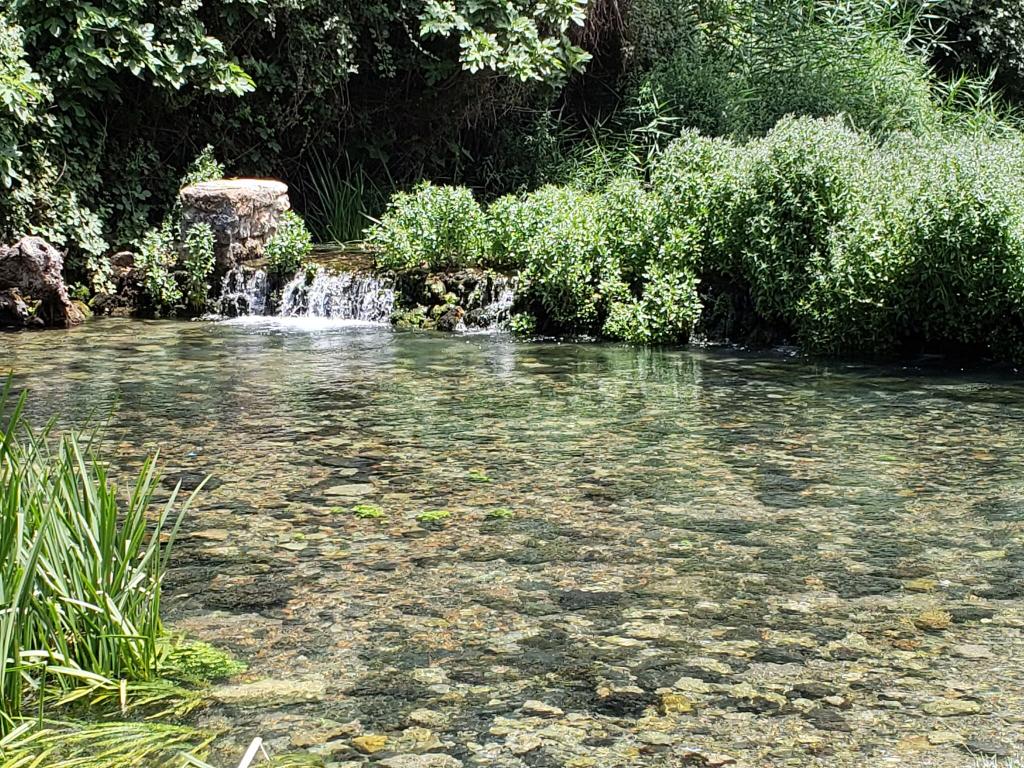 This time we got to this locale by riding along the Golan Heights, something I'd never done before, and we will talk about that in the next post.