The Cardo Maximus (or Roman equivalent of Market St.) runs right through the old city of Jerusalem from the Damascus gate right past the Wailing Wall area, and on to the gate at the other side of the old town. It has been there since Roman times, which is to say, basically since this was turned into Aelia Capitolina in the 2nd century after the second Jewish revolt, and the banishing of Jews. Until 1967 there were various occupations and Jews were not allowed to return to the sacred Western wall. Things are different now. So let's explore what the street would have looked like in antiquity, and now…..the following are new wall murals at the locale of the ancient Cardo….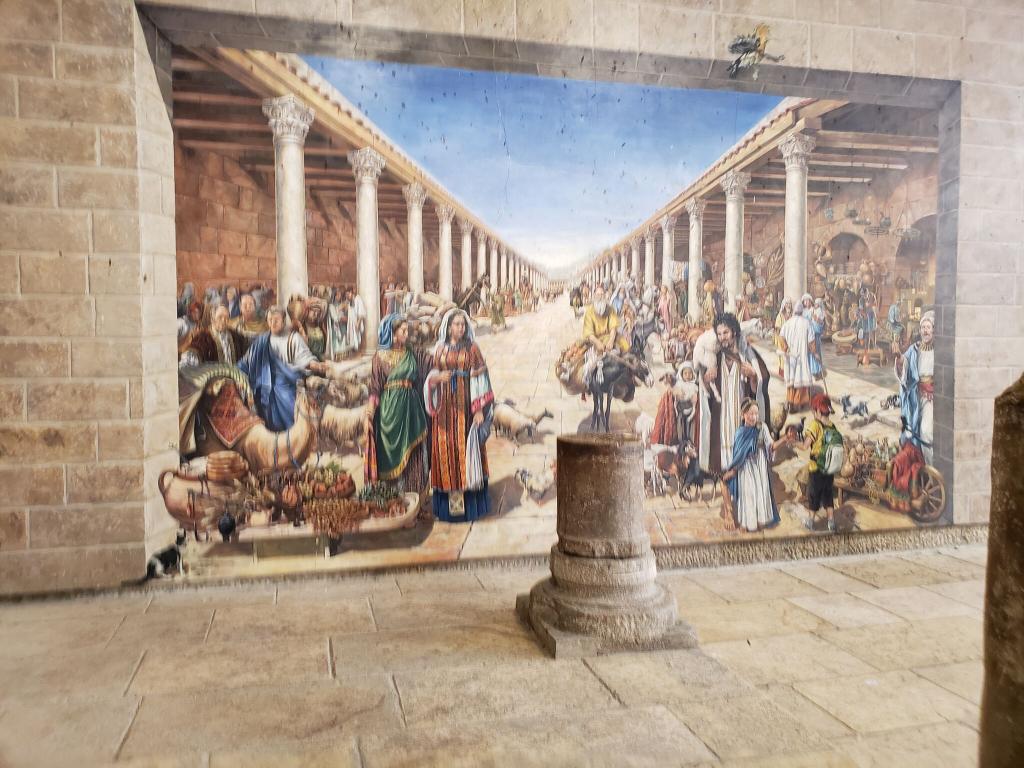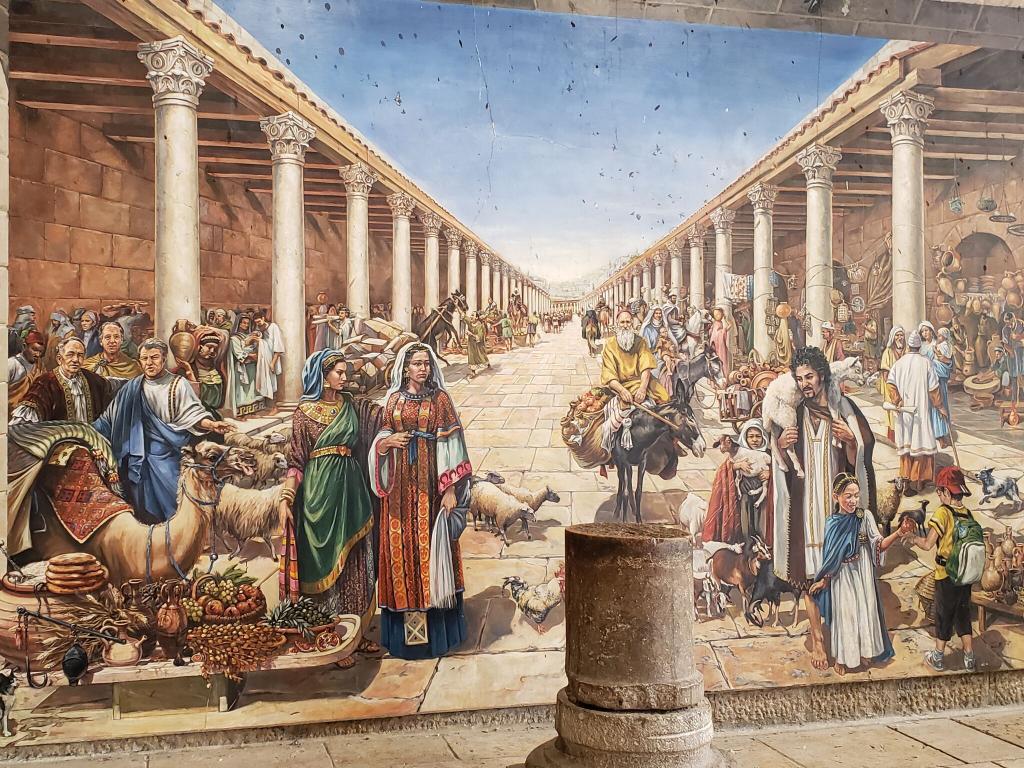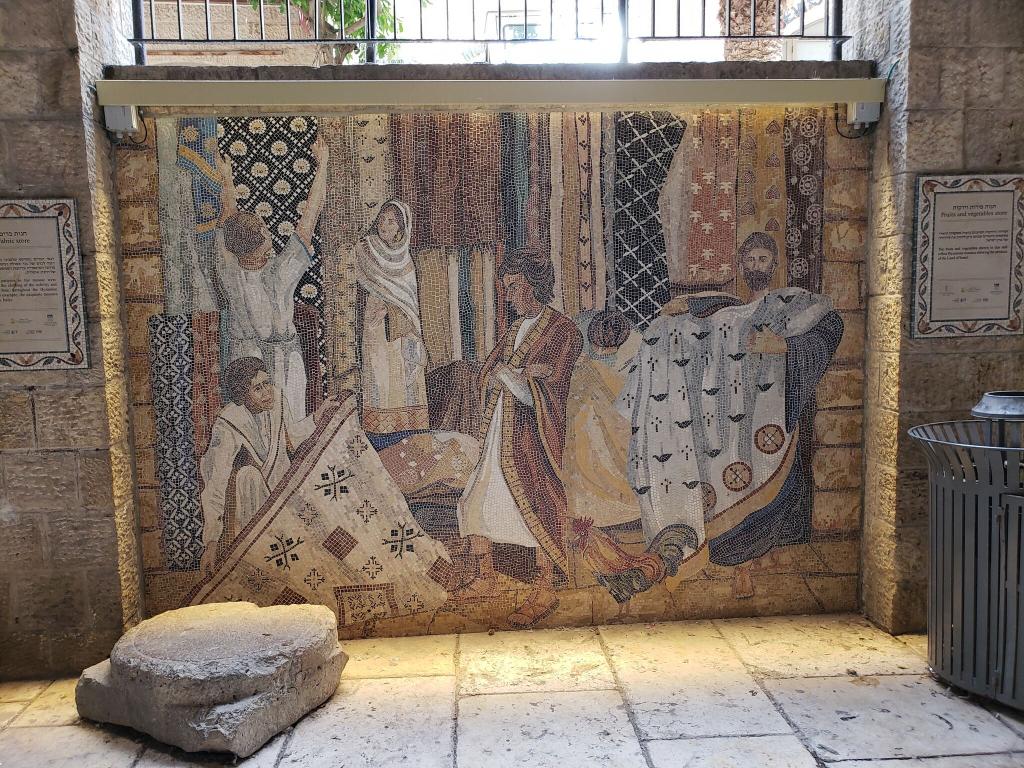 Here are some of the original stone columns…
The actual level of the street in OT times was much lower than today….
Today we see the columns above ground. On the left was our excellent guide, Leah….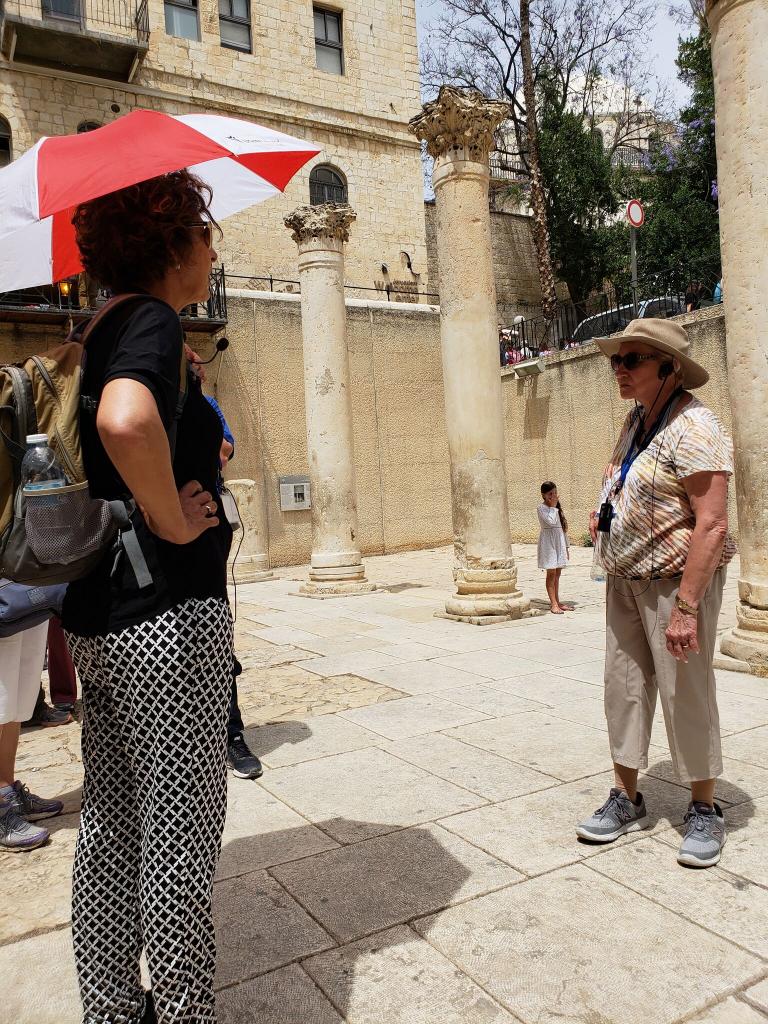 Here are some of the modern shops today in the covered cardo…..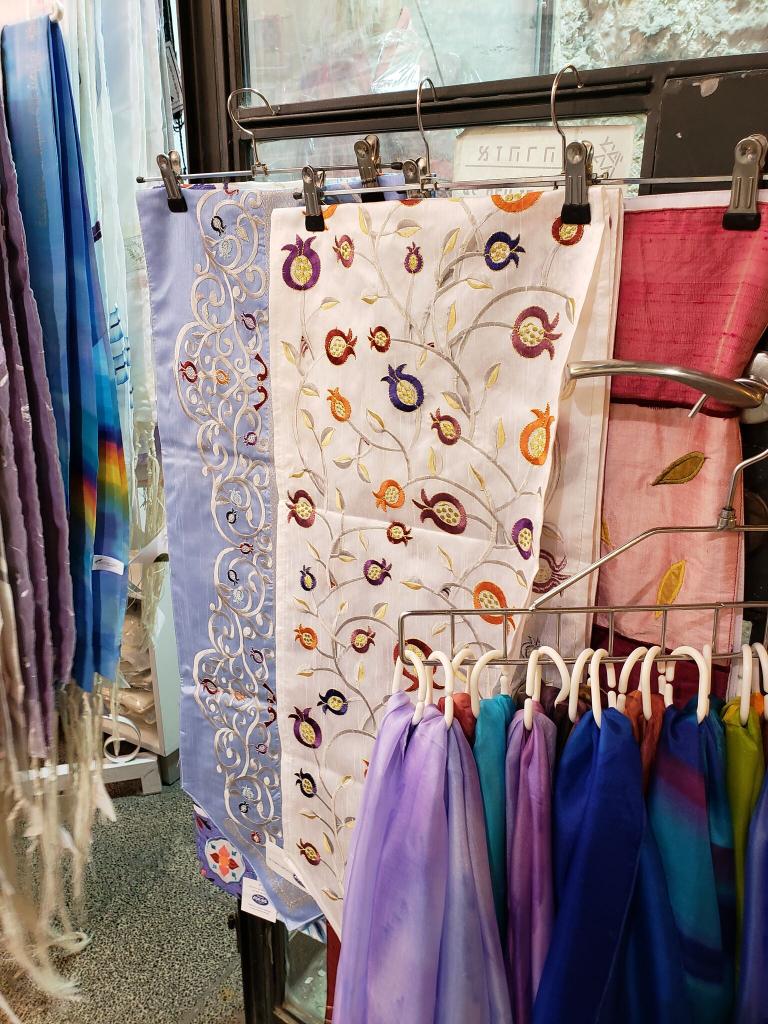 You are looking at prayer shawls, among other things.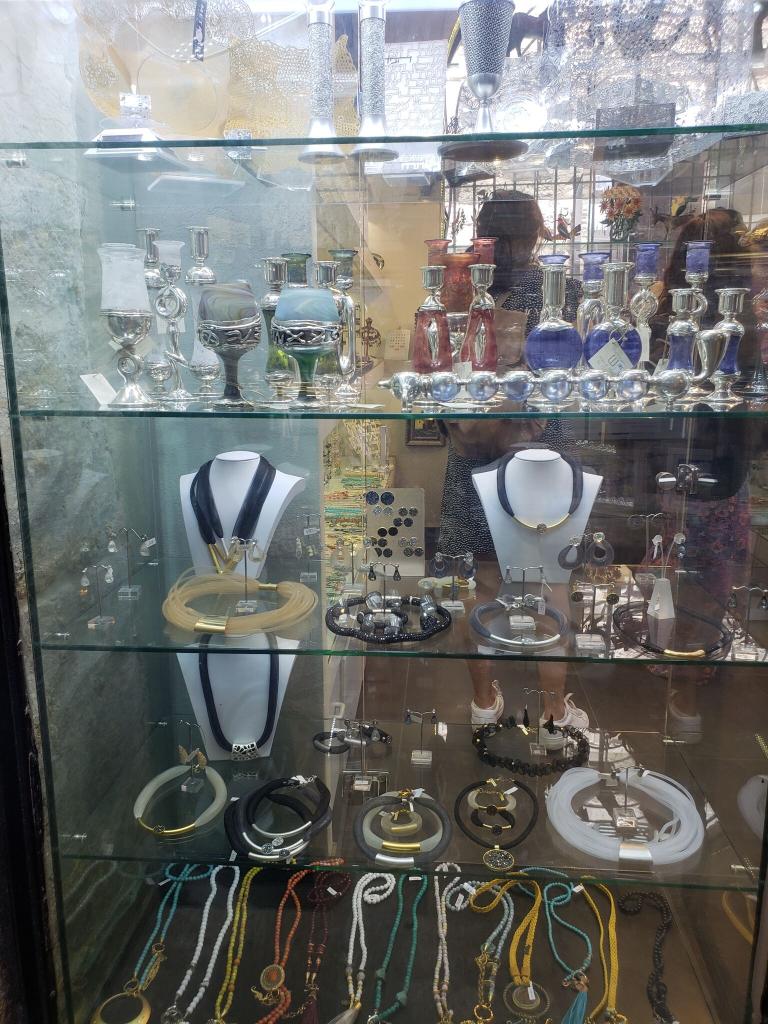 There are also some art and coin shops to peruse….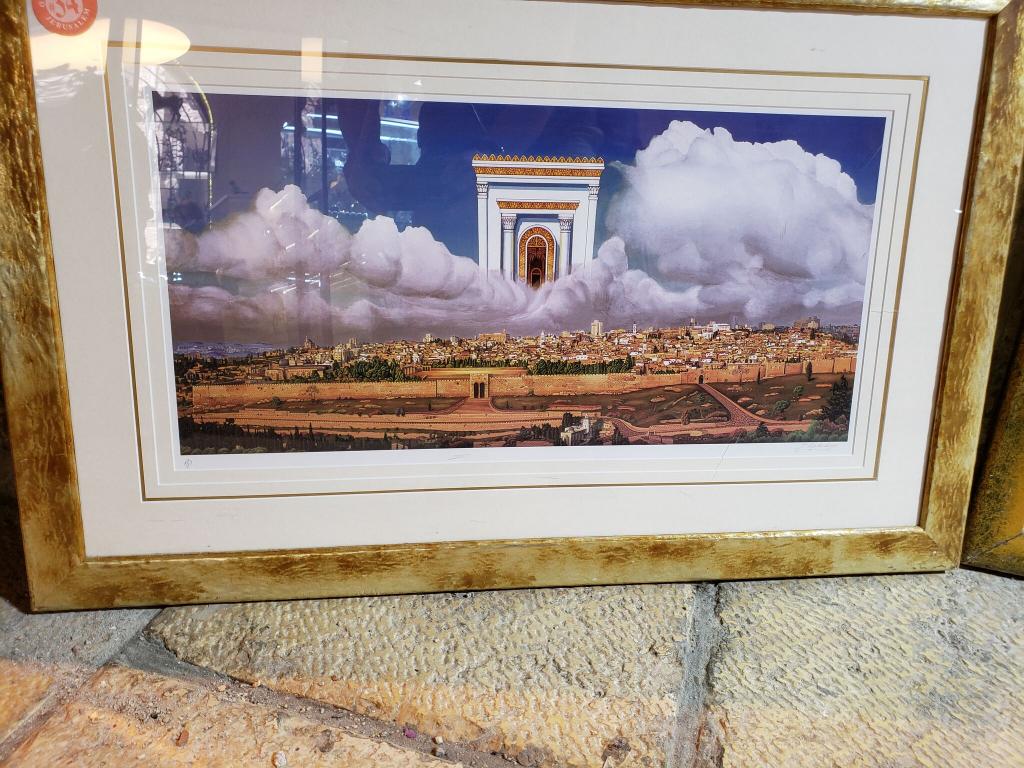 I especially like that last one, with the heavenly temple juxtaposed with the earthly one. And this picture of some tired young Torah scholars is priceless….