Hovering like a giant angel, over the end of the E train line station in lower Manhattan is the Occulus. "The Oculus at Westfield World Trade Center Mall replaces the PATH station that was destroyed during 9/11 in 2001. This 800,000 square foot building cost 4 billion dollars, making it the most expensive train stop in the world! With its sleek and modern design, it immediately became an attraction in Lower Manhattan. The transit hall alone is 325 ft long which is 90 ft more than Grand Central Terminal!" says one commentator. I say, this thing is nothing short of awe inspiring, and well worth a visit, while you are also visiting the new One World Trade Tower. First let's look at the outside (perhaps while humming— 'in the arms of an angel, fly away'). Honestly, I think this is a more inspiring and hopeful memorial than the somber hole in the ground watery grave memorial.
But the inside of this building is also incredible…..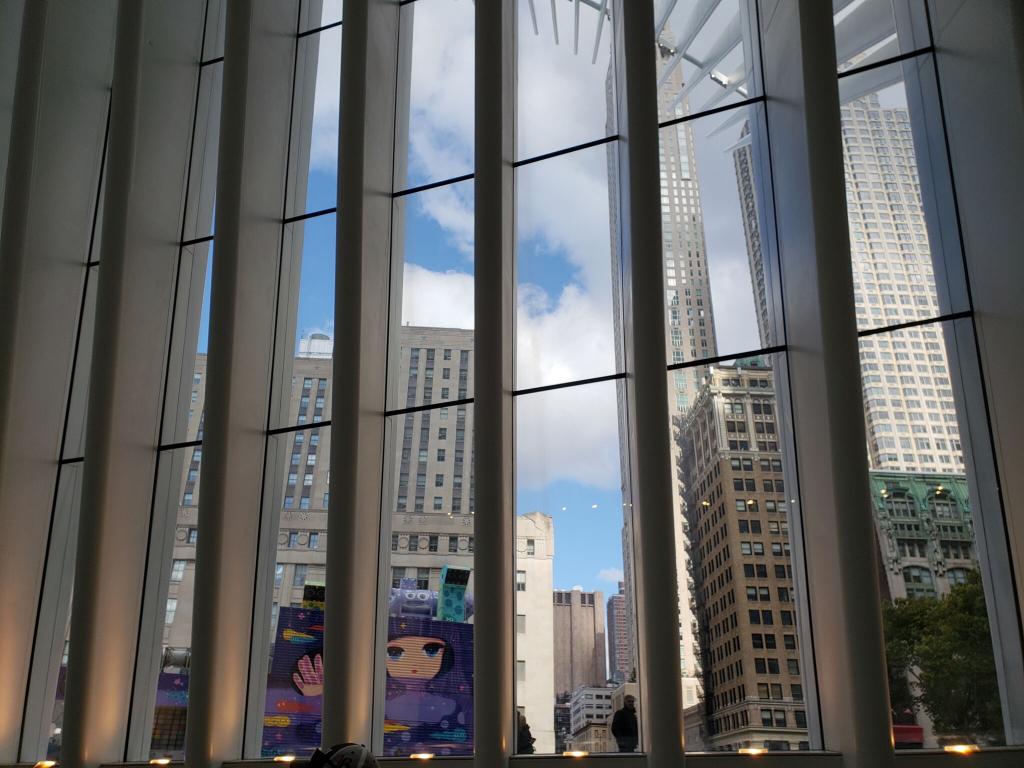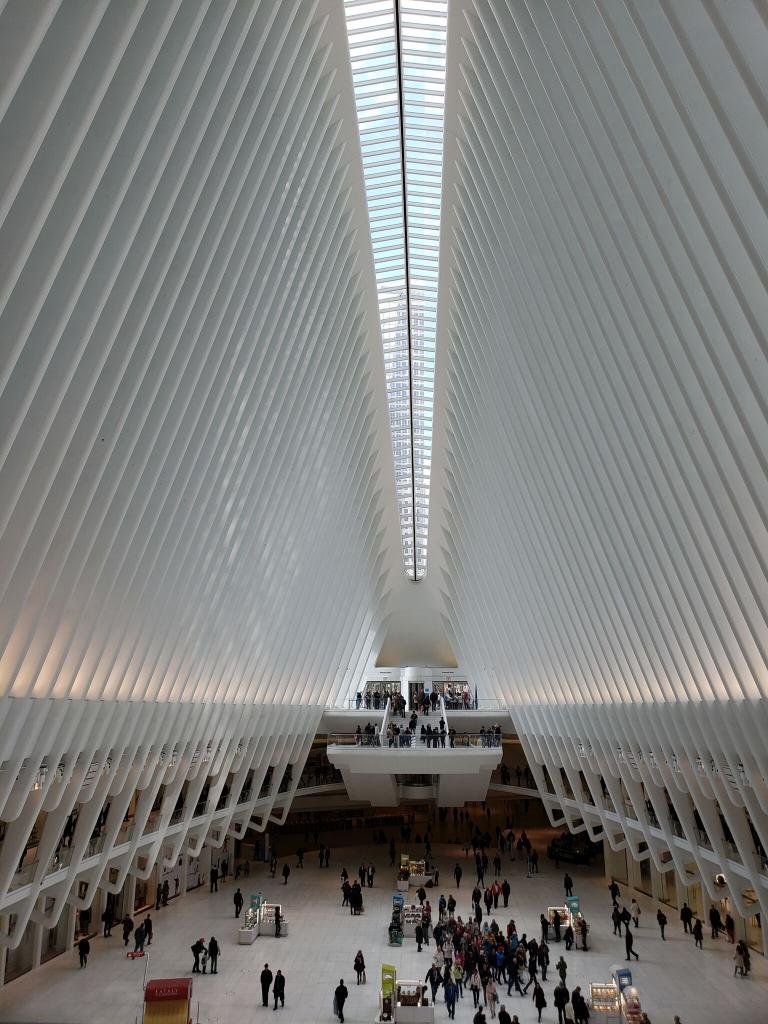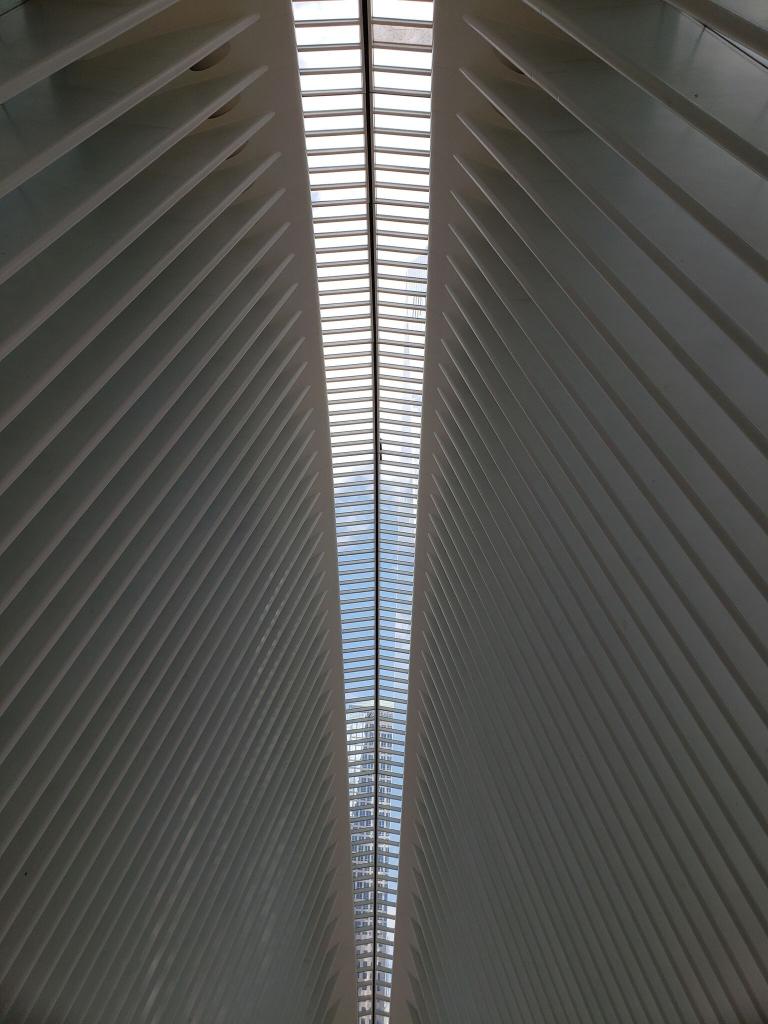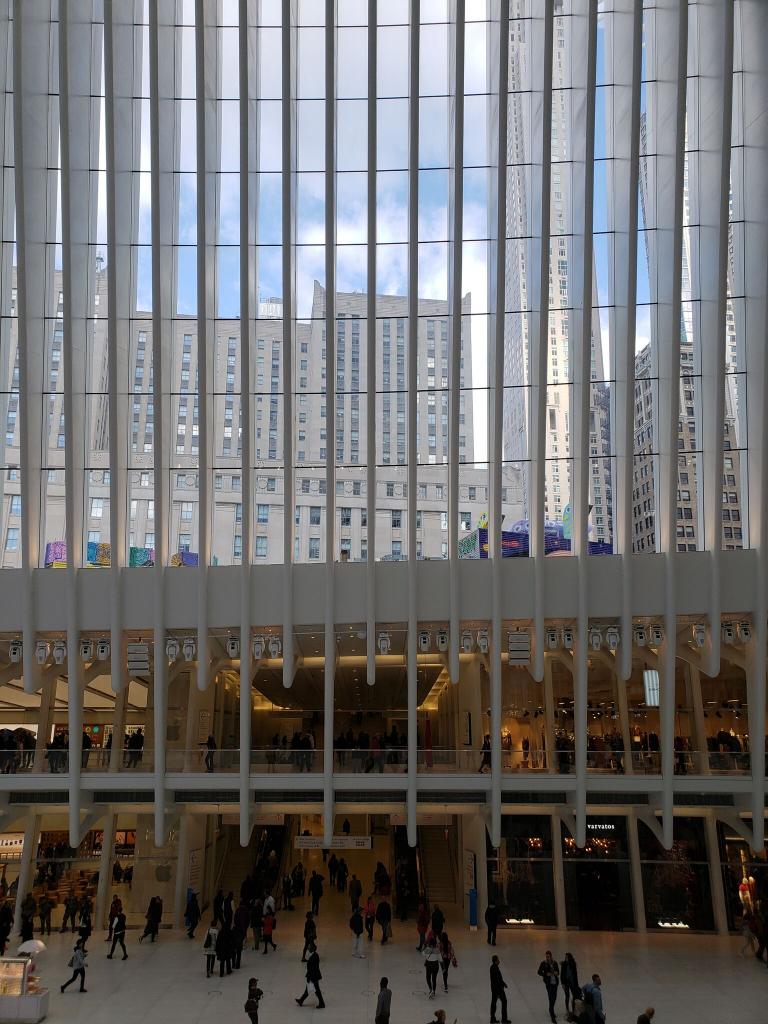 Now compare that to this——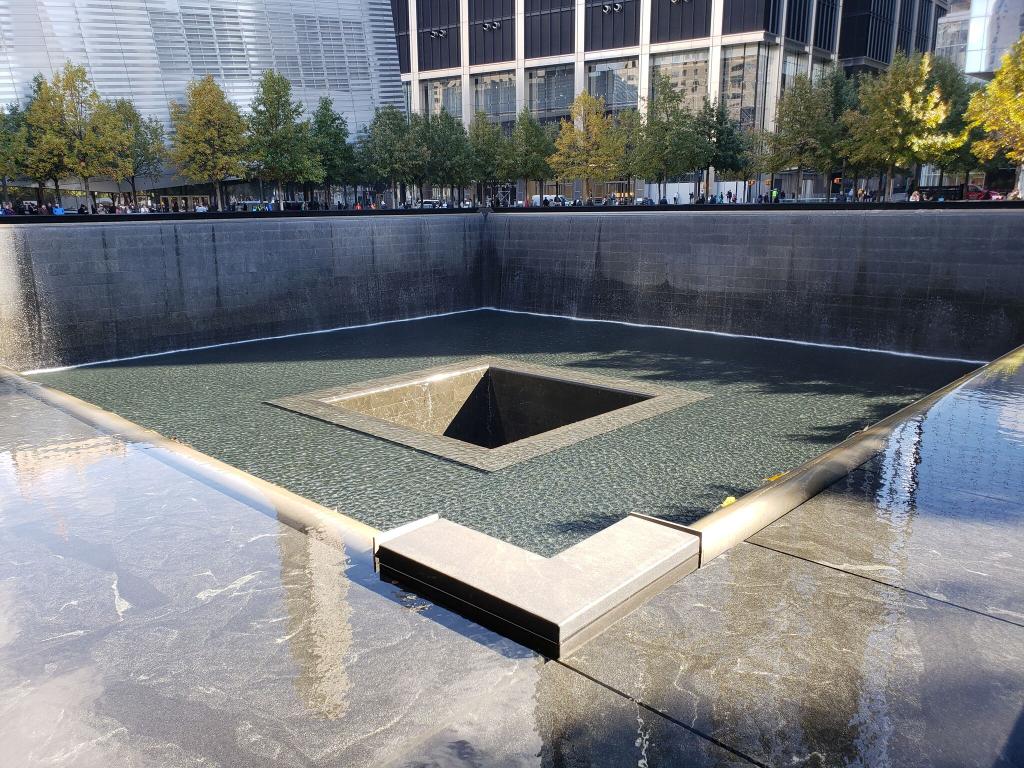 The latter speaks of remembering the dead and never forgetting how they died. The former speaks of God's mercy on the murdered, and a hopeful symbol for the future. Symbols are powerful in shaping human consciousness. They speak to us and remind us of what is good and what is evil about human behavior, and 'man's inhumanity to man', to borrow a famous phrase. The occulus says, with divine help, we will rise from the ashes like a phoenix (the ancient symbol of the resurrection). Speaking of which, this was the exhibit at the NY Historical Society on Central Park West….