One of the few paintings of Rembrandt in this Denver exhibit is the painting of the circumcision of Christ….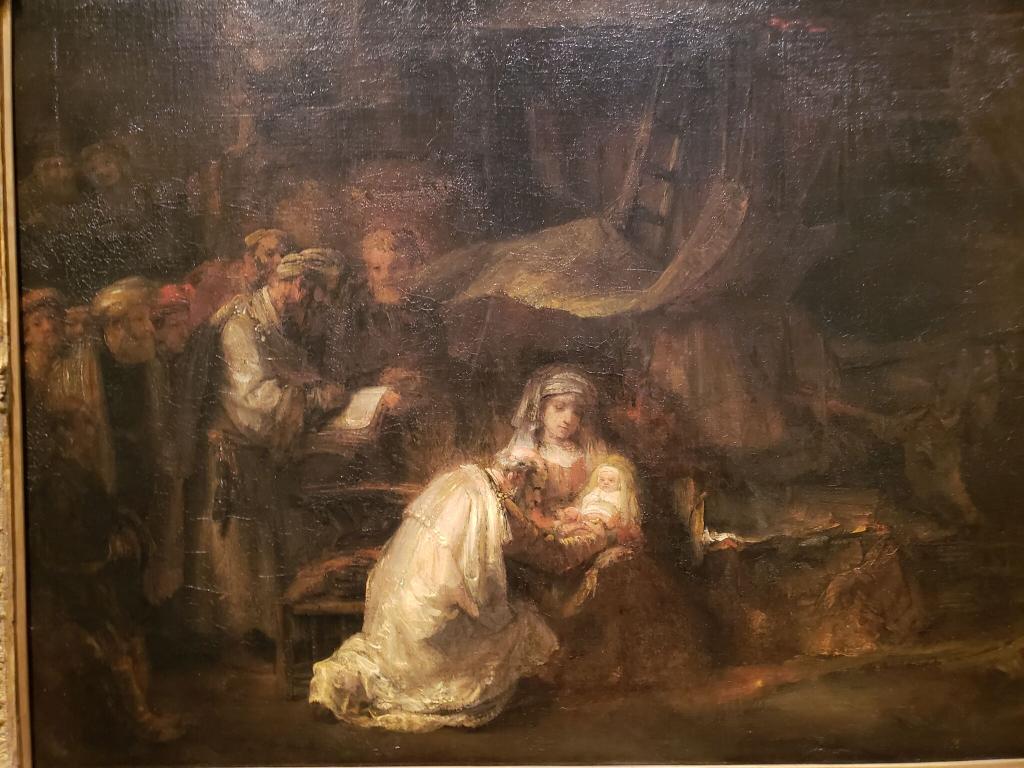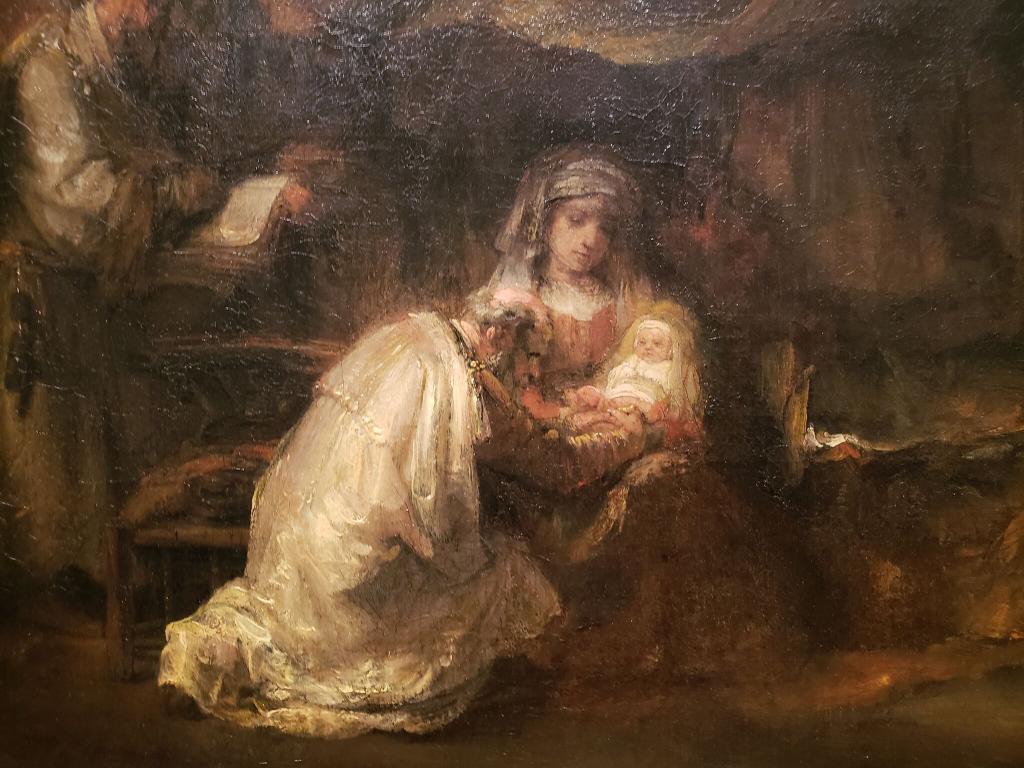 This painting was done in about 1661, not long before Rermbrandt's demise.
This sketch of the boy Jesus wowing the scribes in Jerusalem in the Temple can be compared to Rembrandt's sketch of Joseph telling his brothers about his dreams…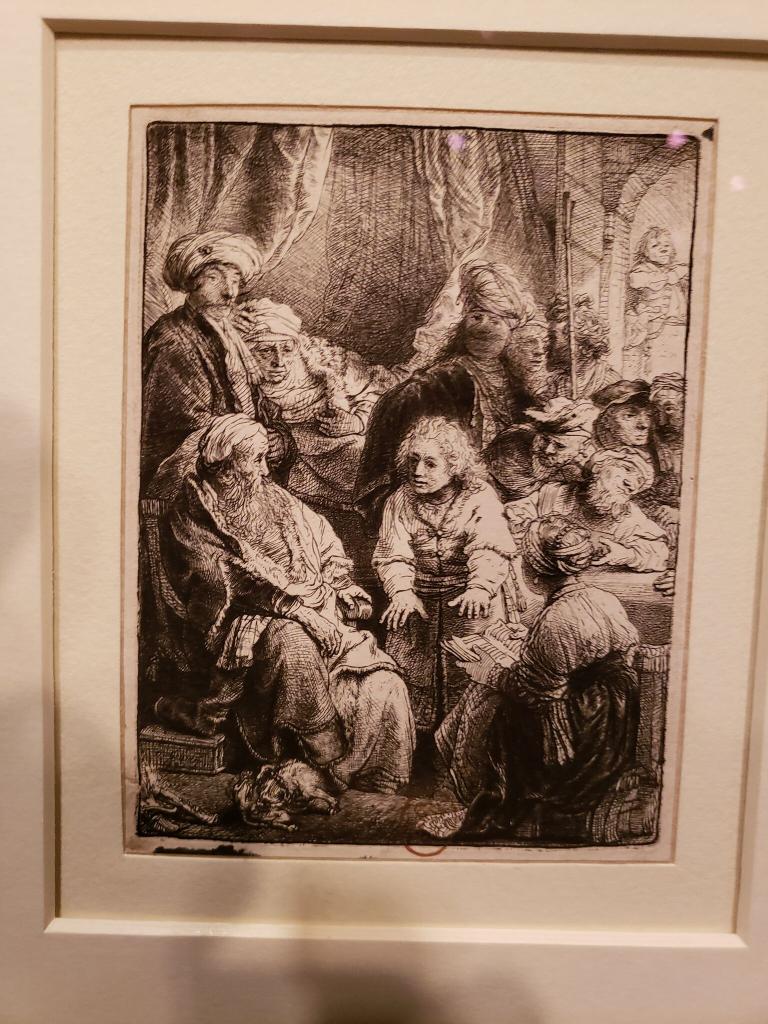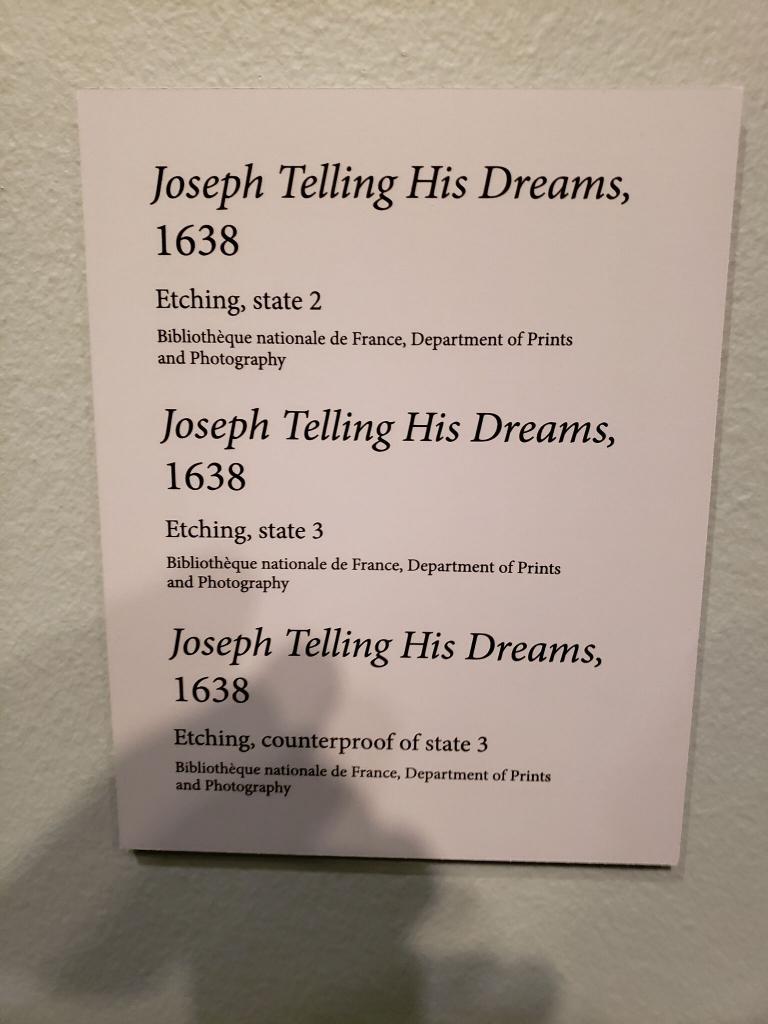 Not surprisingly, there are more NT than OT sketches, but there are a few of the latter that are quite striking. Here's one…..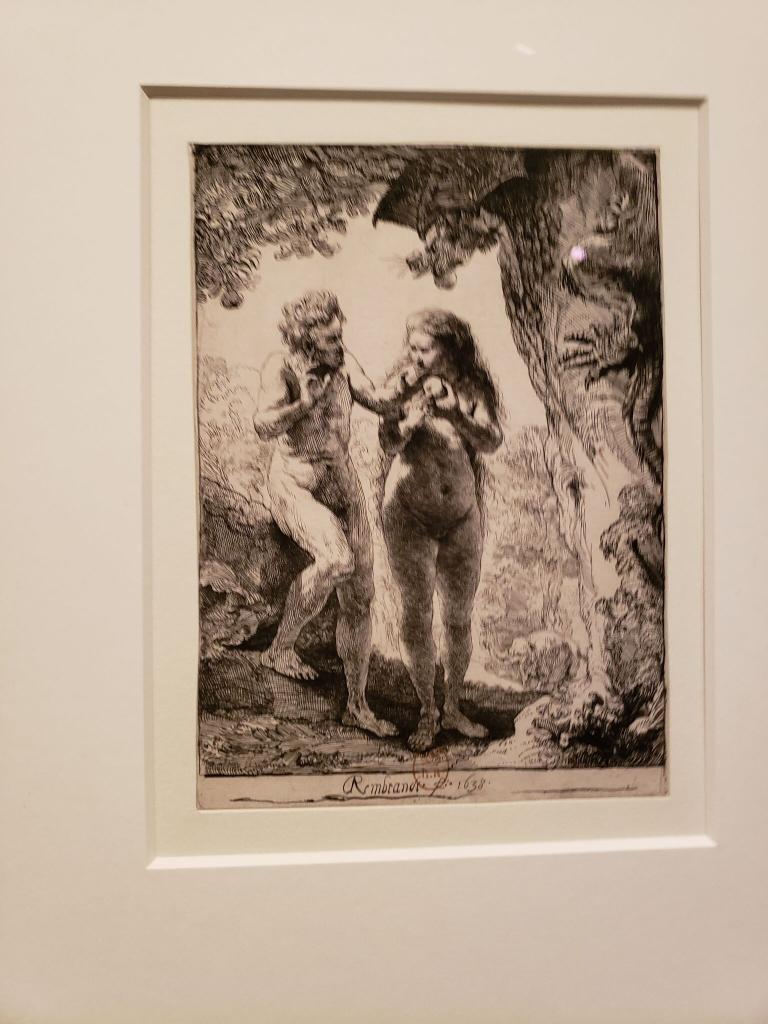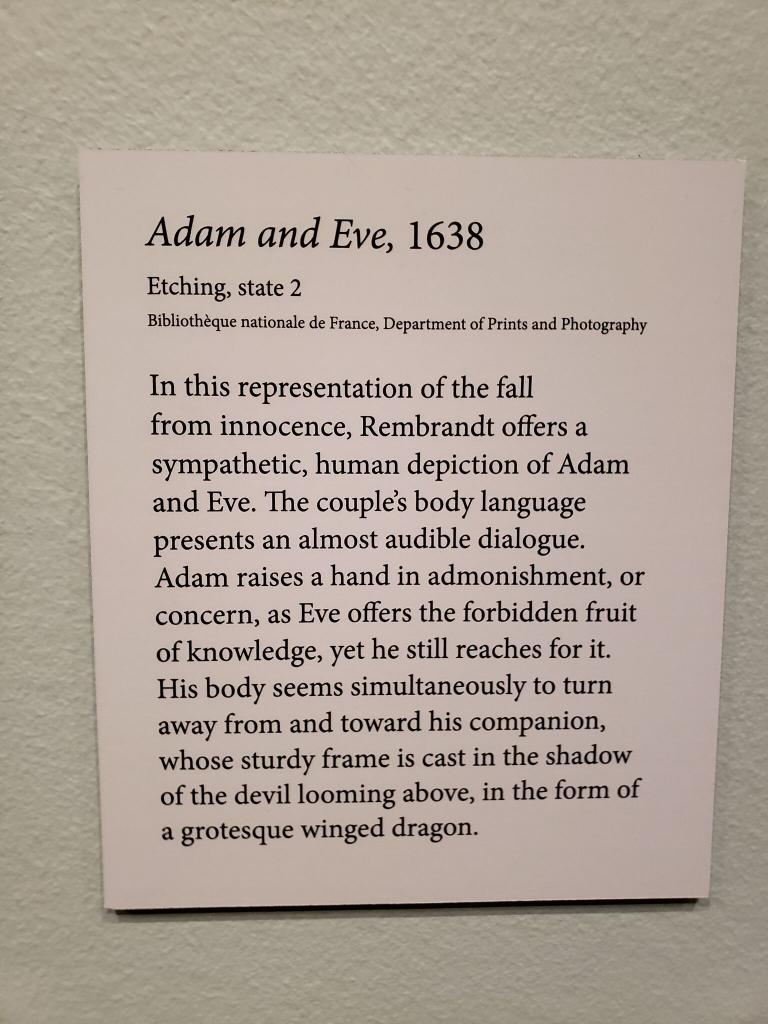 Here's Abraham entertaining special guests (the angels)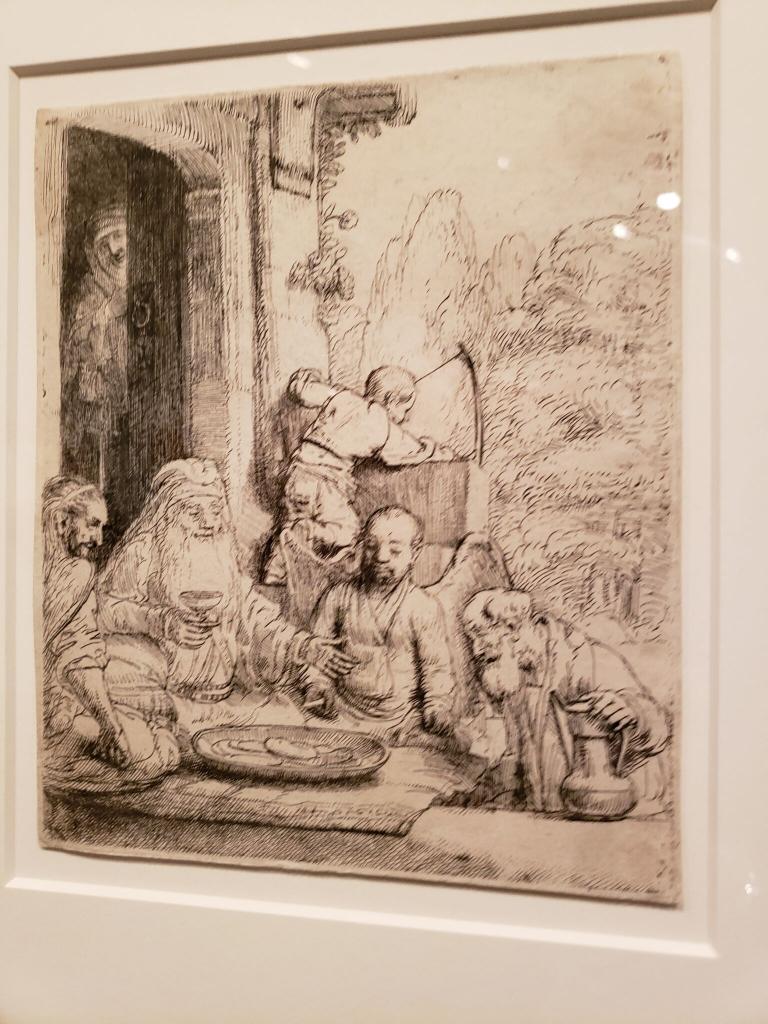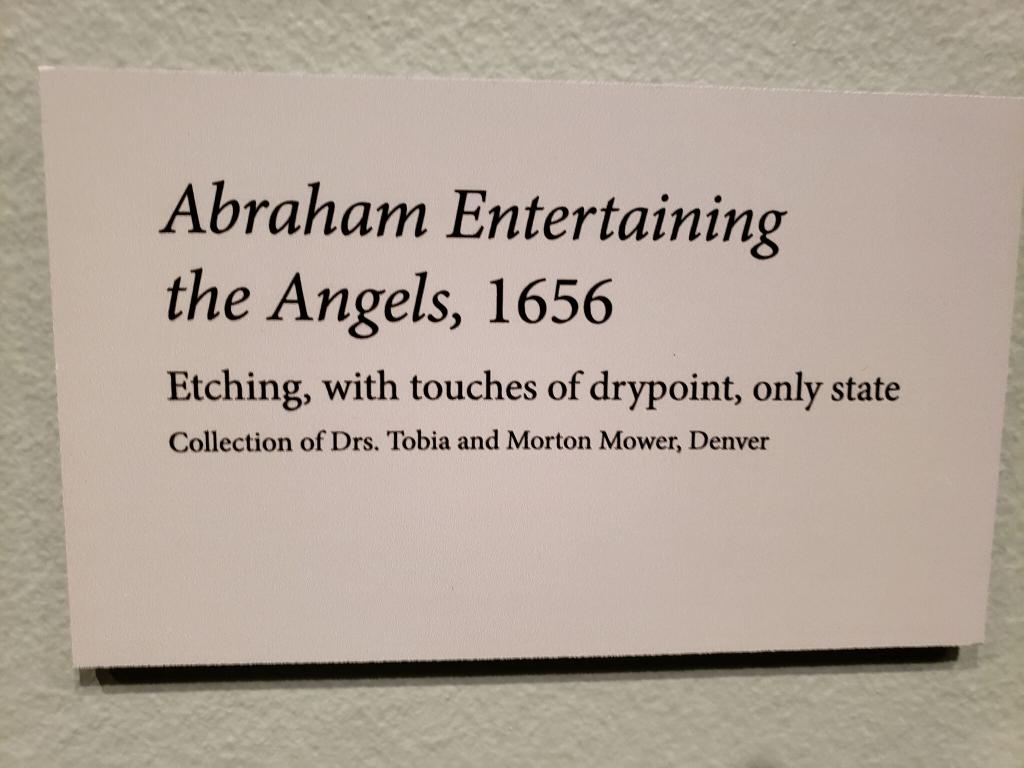 Here's an interesting sketch of a Jewish bride….