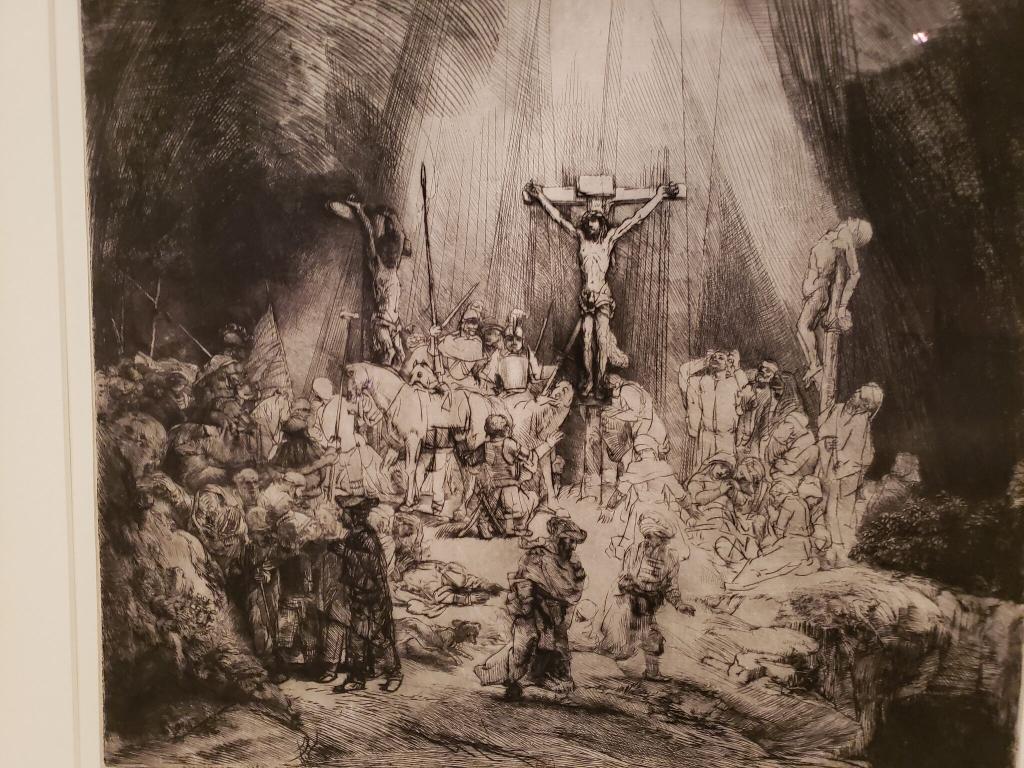 I
To see the rain coming falling down
Like tears of angels to the ground
And feel the helplessness of loss
Unable or unwilling to count the cost.
I did not see what others glimpsed there and then
Nor did I mourn like merely mortal men
I was his mother first to last
And from the outset knew the die was cast.
To speak against the shouting of the crowds
And hear the dereliction cry so loud
To watch the gambler's take his shroud
And in derision laugh at him out loud.
Not just night but nightmare had appeared
No escaping what we had all feared
The silencing of the first-born lamb
The death of… the great I Am.
My first-born child had come and gone,
And how was I to carry on?
His dearest friend took me home
So I would not feel bereft, alone.
Sabbath came at sundown hour
But no shalom, the wine turned sour
I spent a restless night without much sleep
As I pondered, my grief so deep.
All we'd seen and all we'd done
The miracles, the teachings every one
Was it all just for naught,
Or was it what God had sought?
On this day of sorrow, shame
I hardly care who is to blame,
I simply want my son back alive
To see him grow, to see him thrive.
II
They tell me resurrection will come somehow
But clearly it did not come now
For this day is the darkest hour,
When death has fully shown its power.
Somewhere Passover joy is being sung

Somewhere glad bells are being rung,
Somewhere a mother holds her son
But here that holding is now done.
I can't go back to what's now gone
I can't go forward, or carry on
Caught between life and death
Still breathing, yet out of breath.
Help me God to see your face
And trust your will, and find your grace
Help me now to find my hope,
But most of all, just help me cope.
GOOD FRIDAY APRIL 19TH 2019
BW3