Egg tempura is a hard medium to paint with, unlike oil. Yet the Greek Orthodox masters, and their Italian apprentices became absolute experts in it. Here are some wonderful examples that hang in the National Galley.
Here, to begin with is John the Baptizer (complete with a banner saying 'behold the Lamb of God' in Latin). Lippo Memi painted this in about 1325.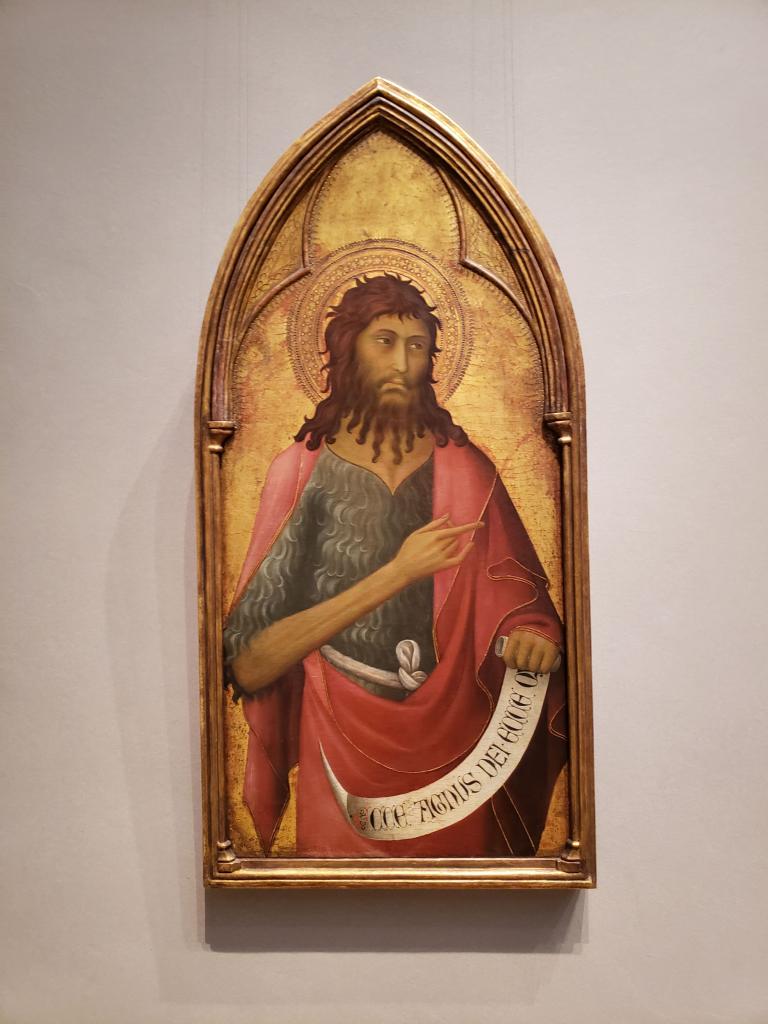 In the Orthodox tradition, John is treated as if he were a Christian saint (before there were any Christians).
From about a century later we have this beautiful painting of the Annunciation, with the angel Gabriel wearing his party dress. The artists is Masolino da Panicale.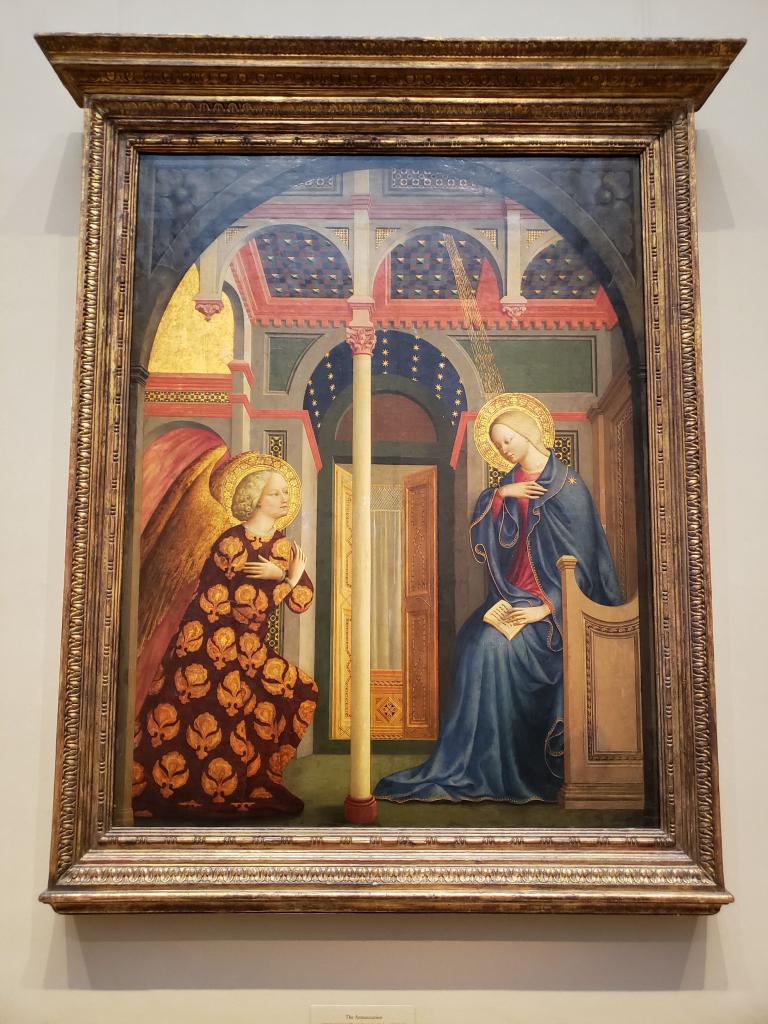 It is interesting how male angels are often depicted as having female features in such paintings.
Here is a painting of John the Evangelist, depicted as a red head, and rather young. Some of this comes from confusing the Beloved Disciple, a young man, with John Zebedee. This painting dates to 1272 and is attributed to 'the Franciscan master of the Crucifixes.