Clearly the most famous Buddhist temple complex in the entire vicinity of Thailand, is Angor Wat which is in neighboring Cambodia. Since the King could not incorporate the real temple into his reign, instead there is a full scale model in the Palace complex, and here it is…..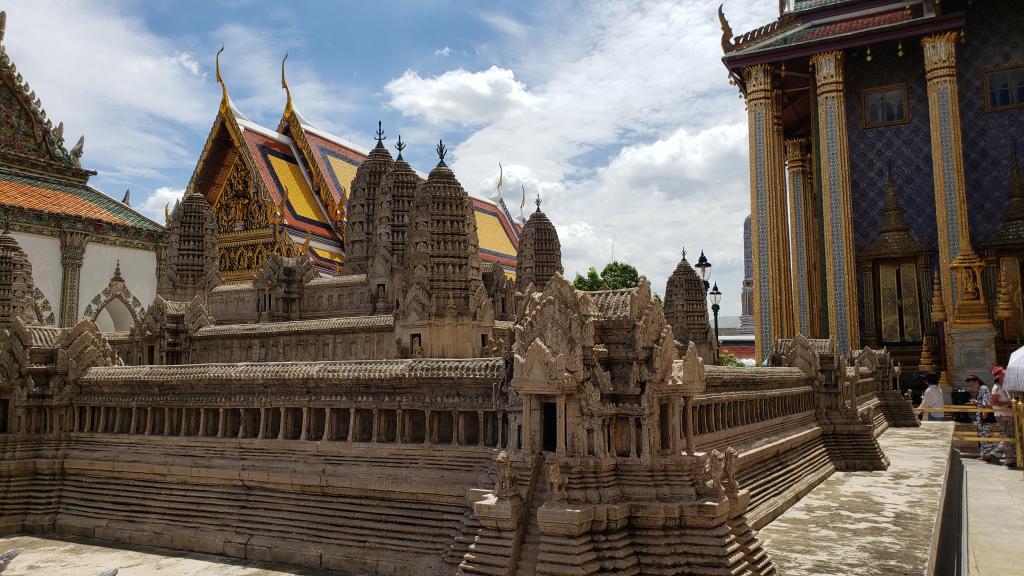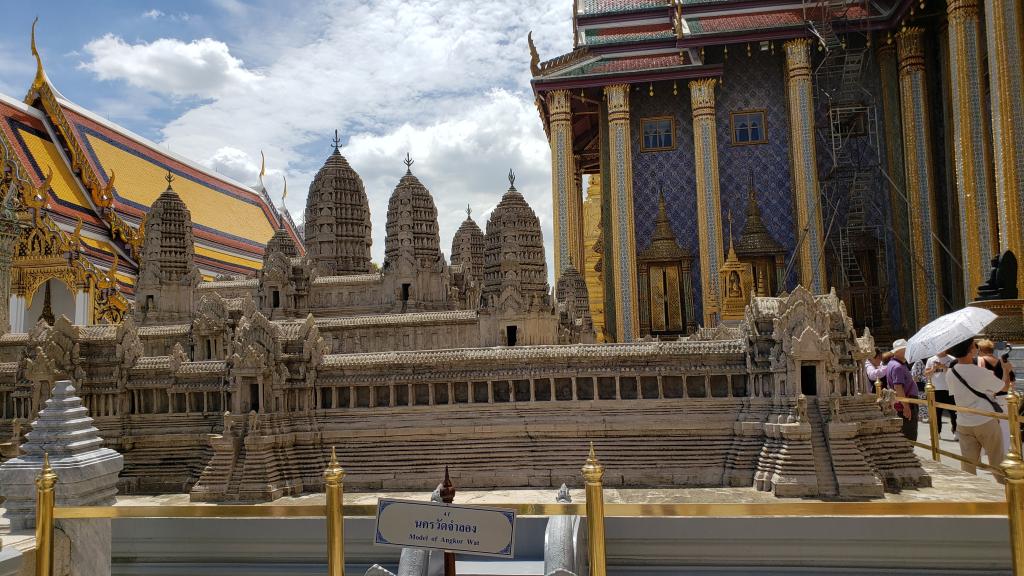 This model stands out from all its surrounding due to its plain color. Even the ancient wall paintings of scenes from Buddhist mythology are more ornate….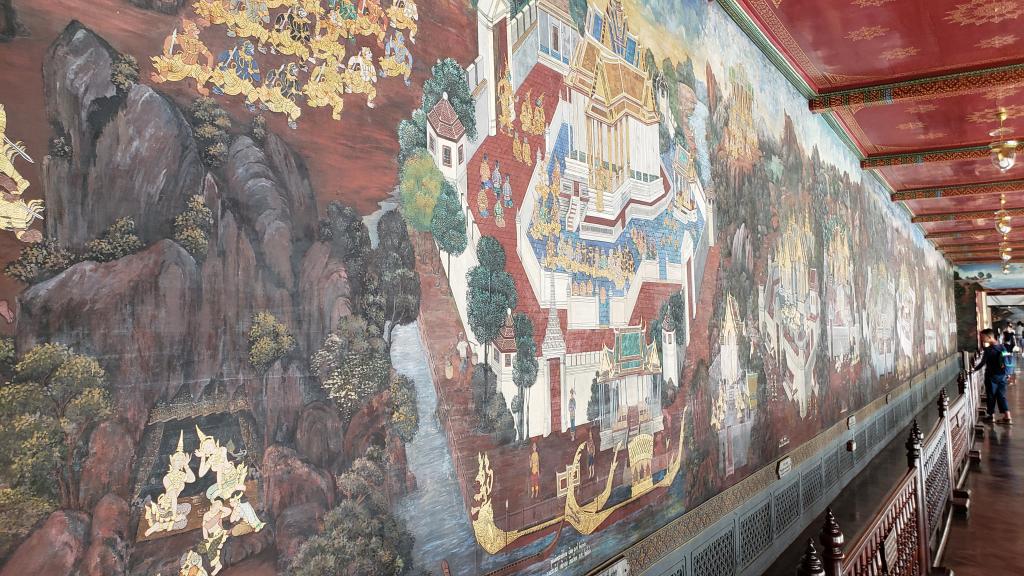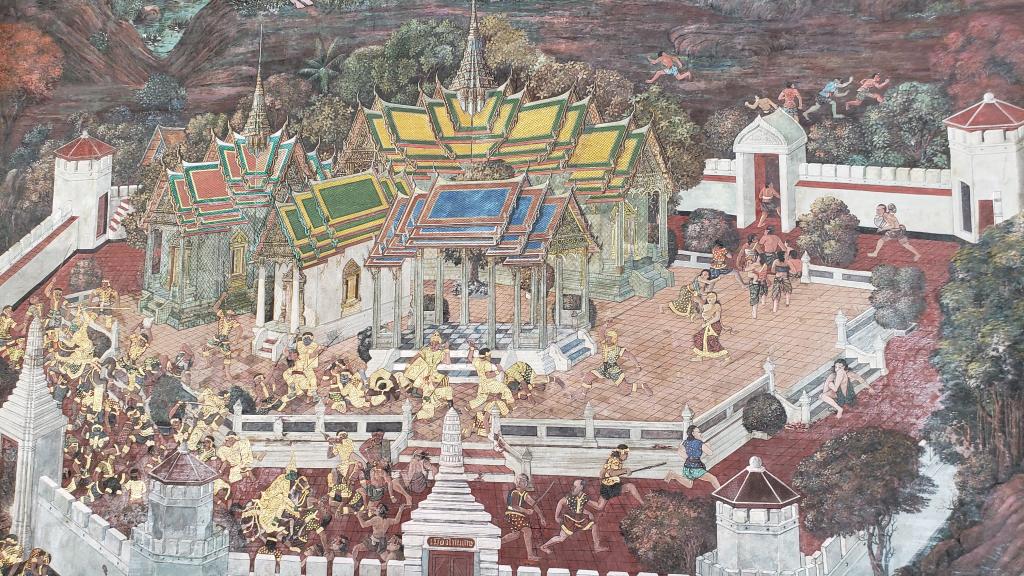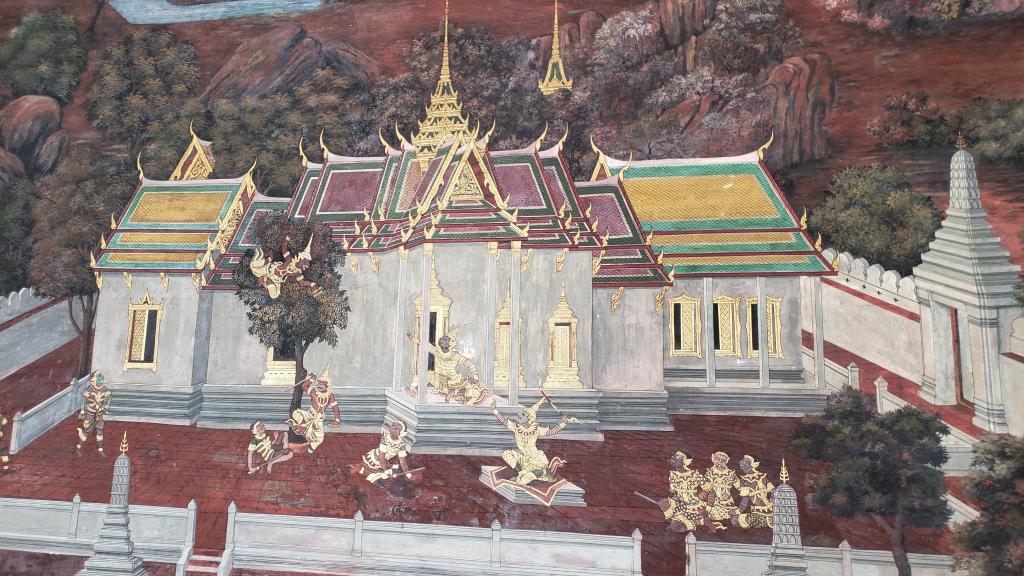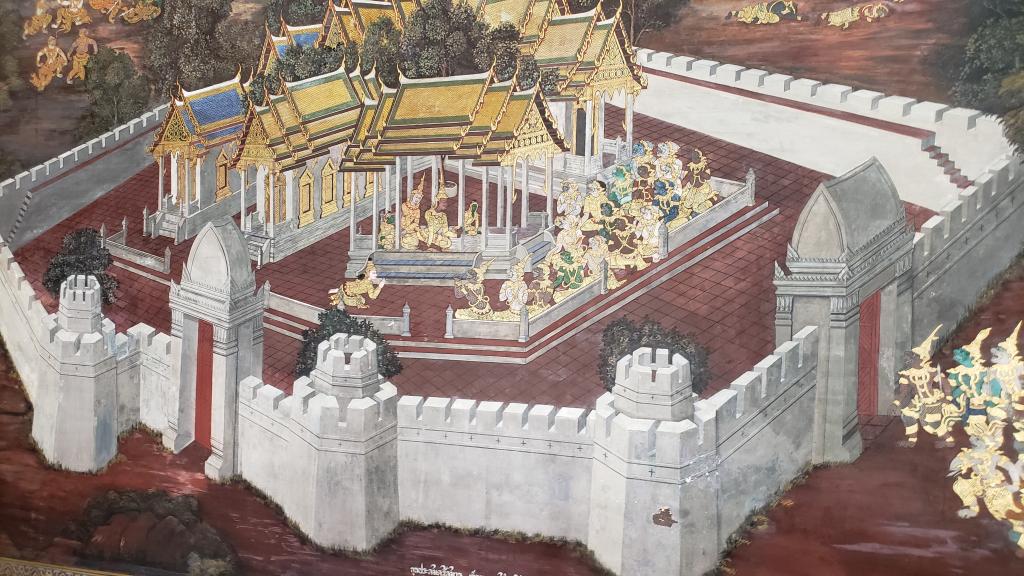 Of course one of the main dimensions of Buddhism is a concentration on prayer, so here is the bell tower that calls people to prayer.