I had time to visit the botanical garden, but it was blisteringly hot. Everywhere you look there are images and shrines to the King, including in the garden.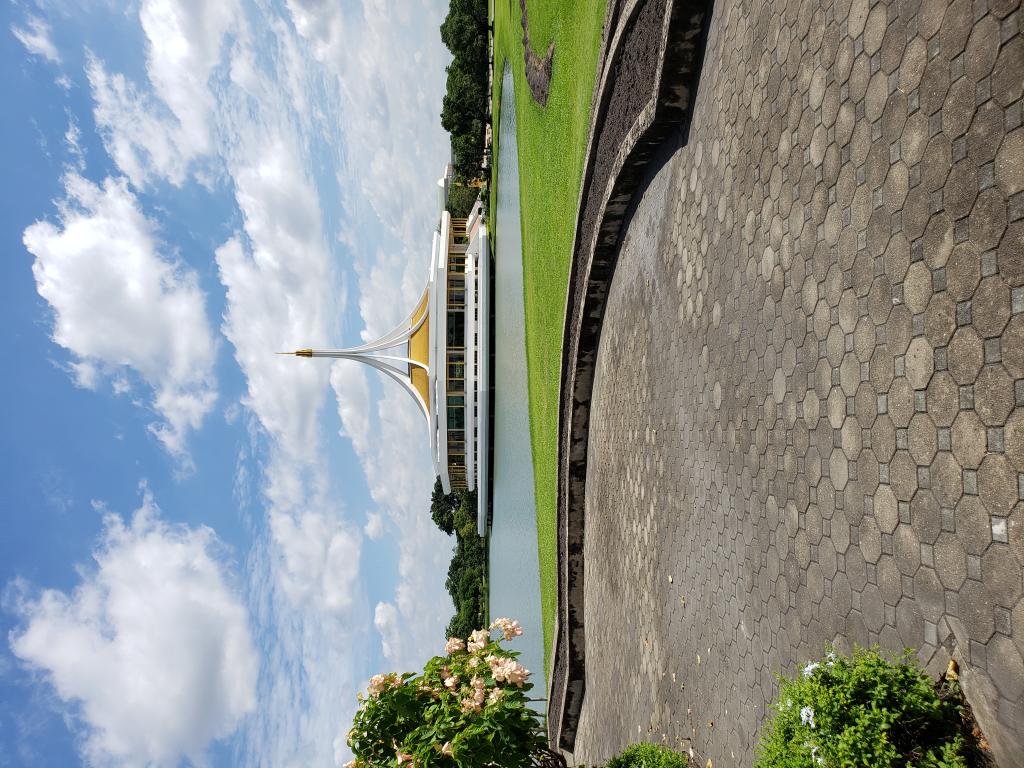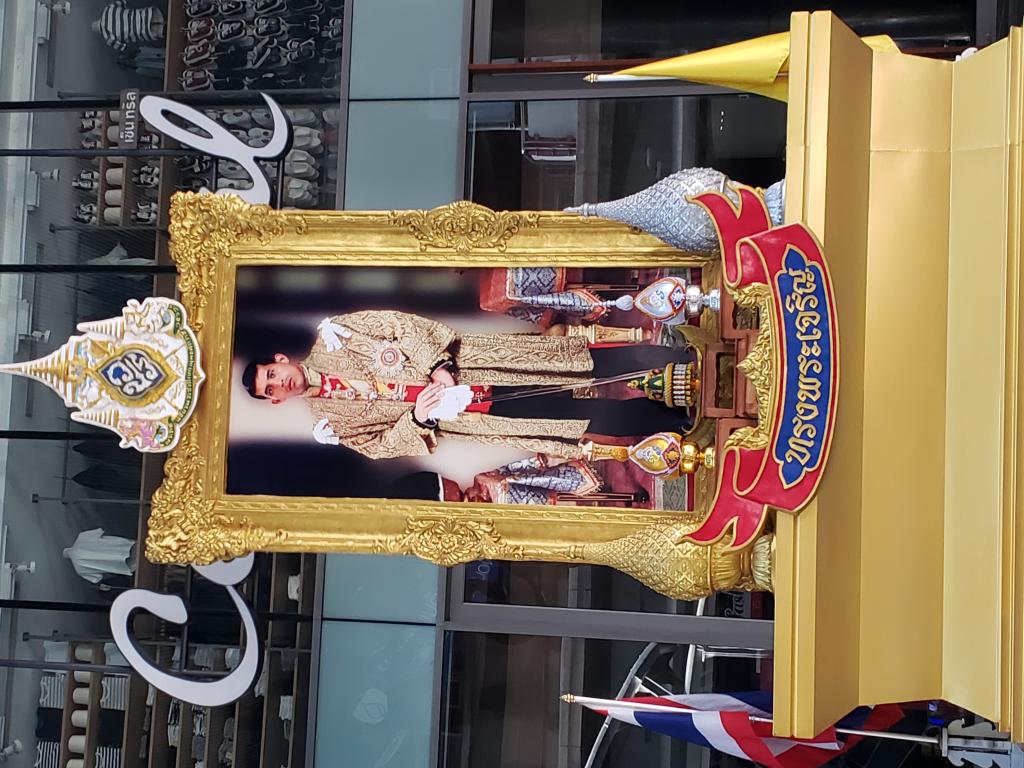 After awhile one needs to go indoors, and hopes suddenly rise for some comfort food of an American sort….so I went to a good ole North Carolina franchise store in the Bangkok mall— Krispy Kreme Doughnuts. Only to discover—- sorts of doughnuts I had never seen even in my wildest dreams. I mean really— a salted egg filled doughnut???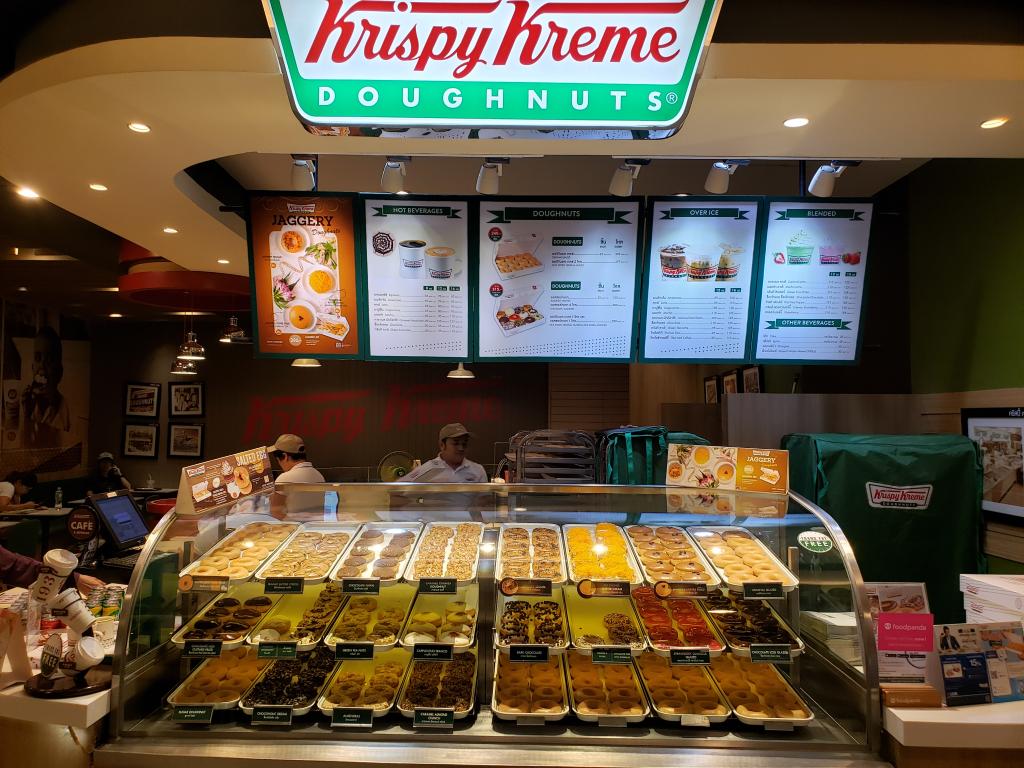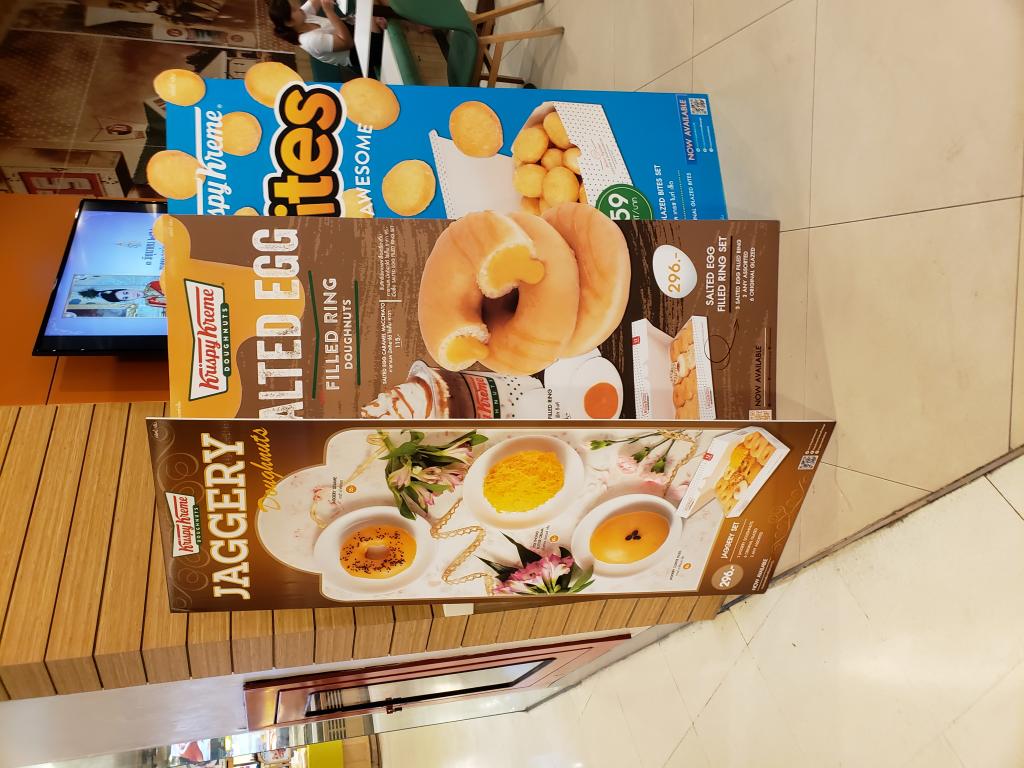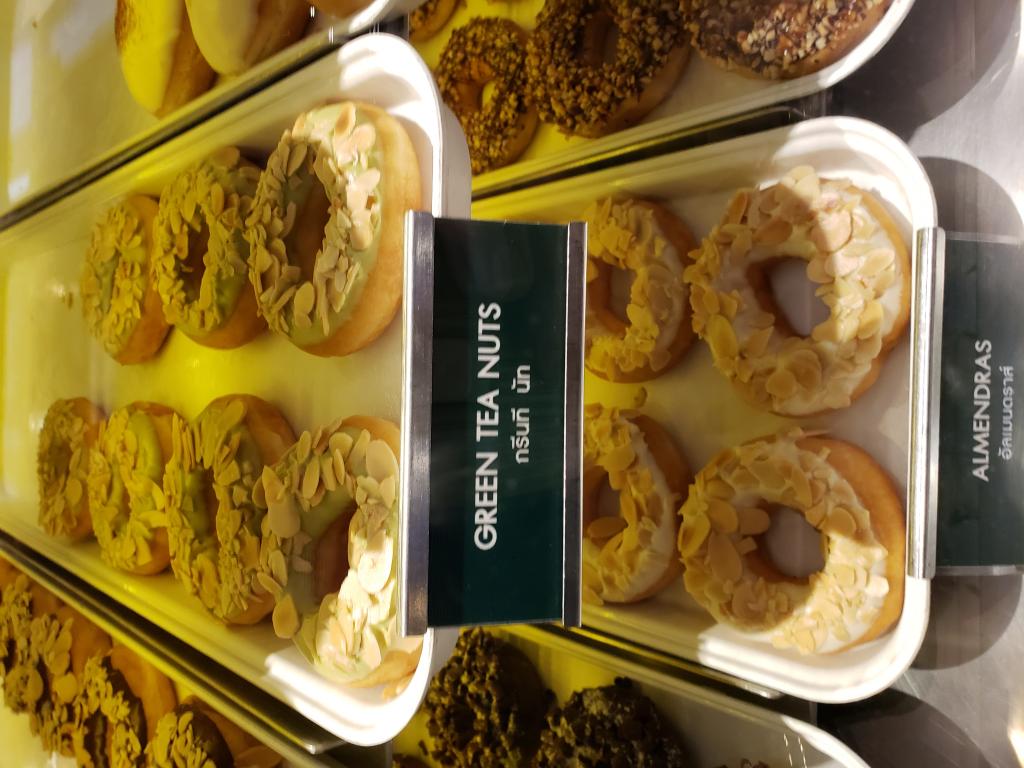 None of that seemed appealing so instead I visited….