It takes a lot for a concert to move into my Top Ten of all time, after having seen hundreds of rock concerts over the last 50 years, but this one deserves that billing. And on top of that, it took 2 rock groups off my short bucket list that I had never seen before but really wanted to see. The concert began at 7.15, and was still going on at 10.30 at night. The customers sure got their money's worth… and boy were there a lot of customers. I've never seen that many people at Riverbend in Cinci before. Those parking lots were plumb full. Here's a shot of the crowds….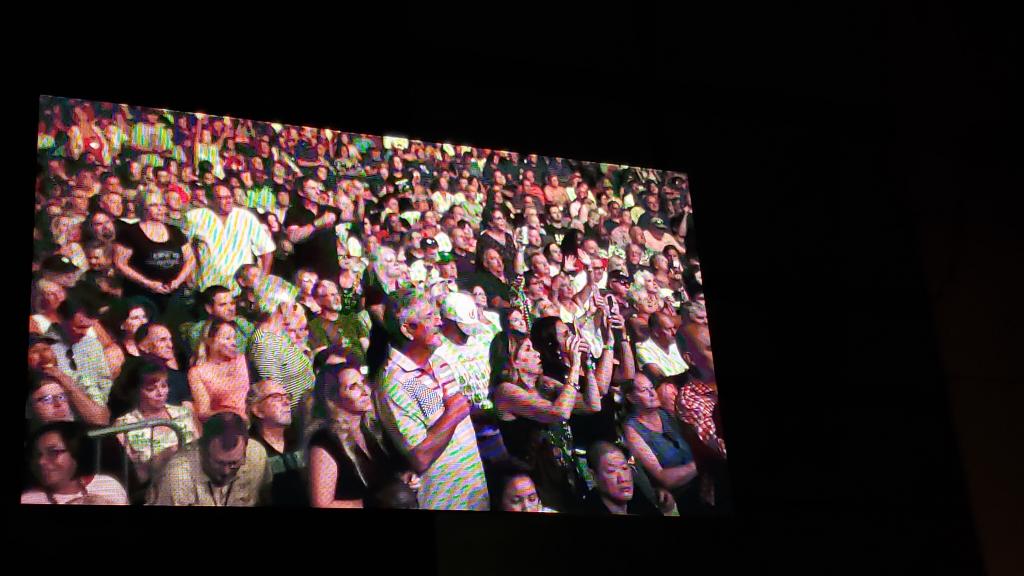 And two satisfied customers…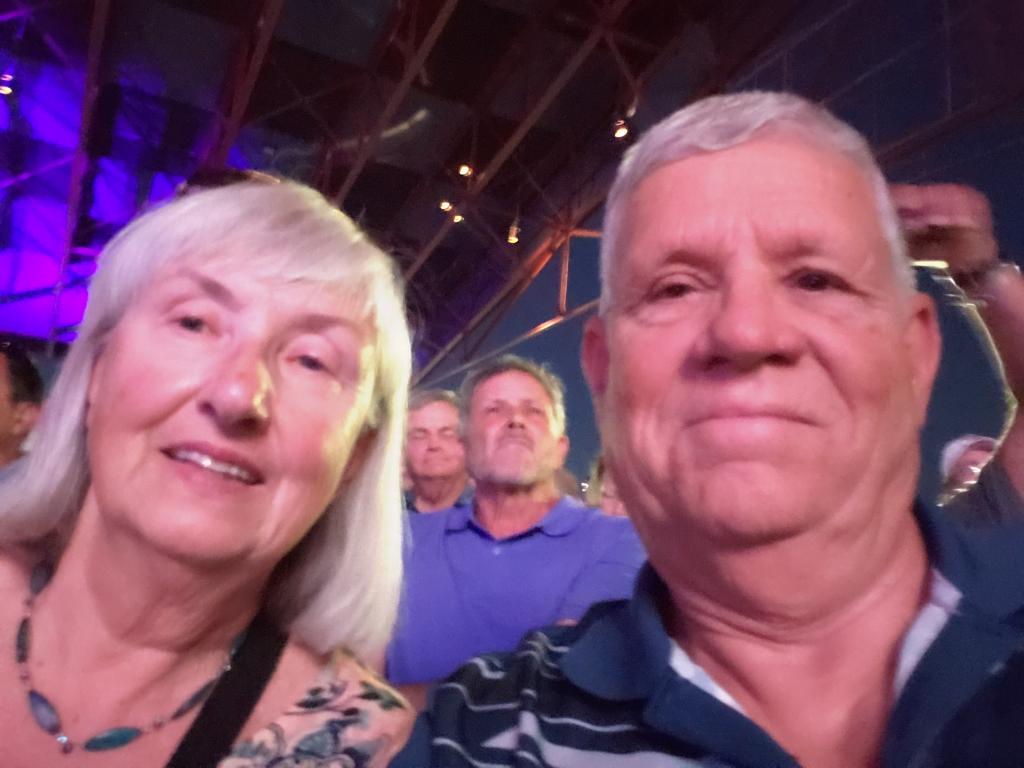 The Doobies came on first and played a slew of their big hits right in a row, finishing with China Grove, Listen to the Music, and of course Black Water as the encore. Tom Johnston and Pat Simmons were in fine form and still in excellent voice, especially Tom. Here are some shots of their performances.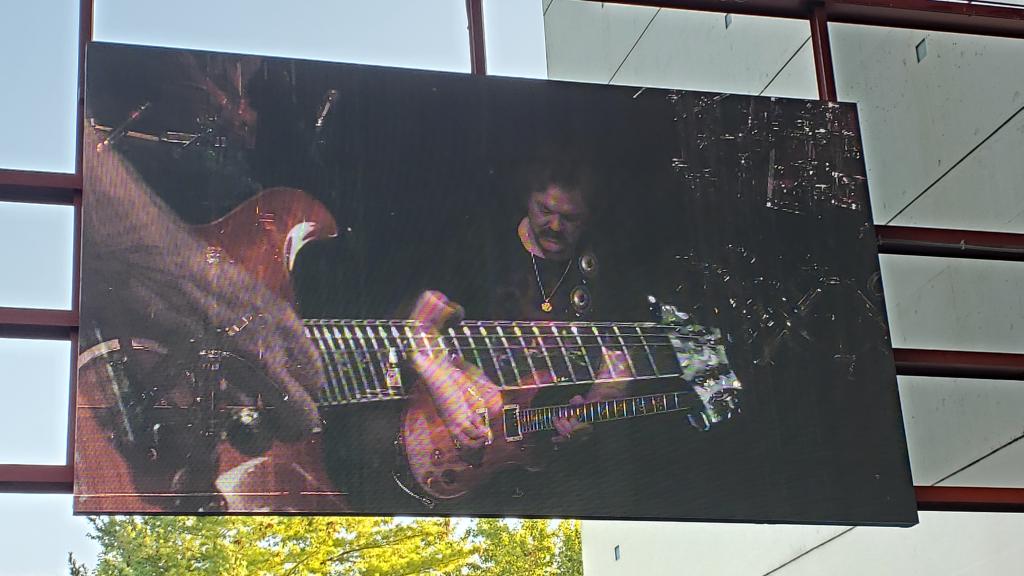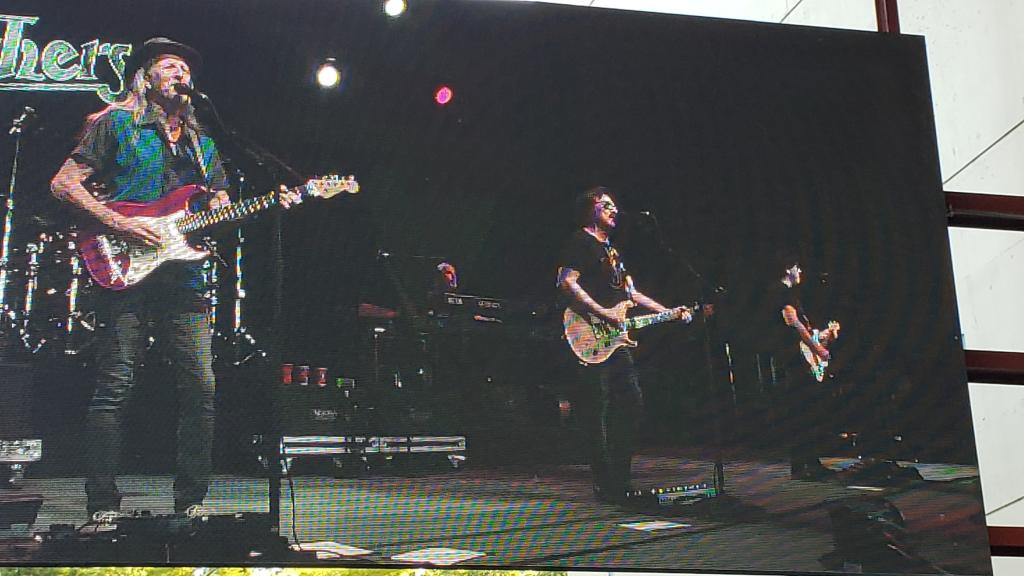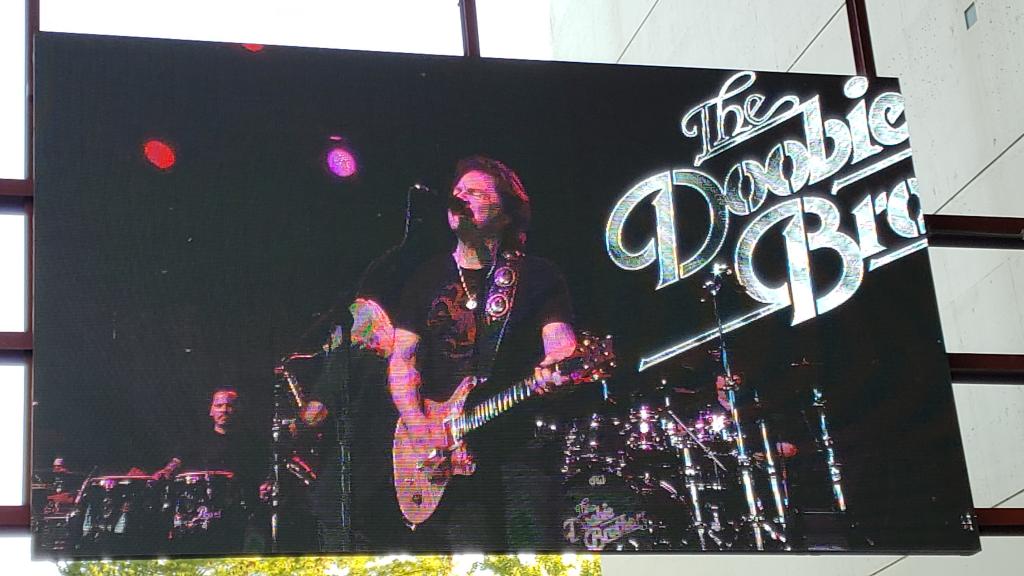 The Doobies were crowd pleasers, and Tom and Pat returned briefly to play with Santana on a great rendition of the old Zombie's classic— She's Not There. But Santana showed why they were the headliner and last on stage— coming on like a hurricane, playing with fury and force and speed on guitar (by Carlos of course) that made ordinary guitar players like me green with envy. They threatened to blow everyone out of the stadium with their renditions of Soul Sacrifice, Evil Ways, Black Magic Woman, Oye Como Va, and various of their new songs. Carlos featured his 2nd wife on drums, Cynthia Blackman, who is a force of nature on the drums— very impressive.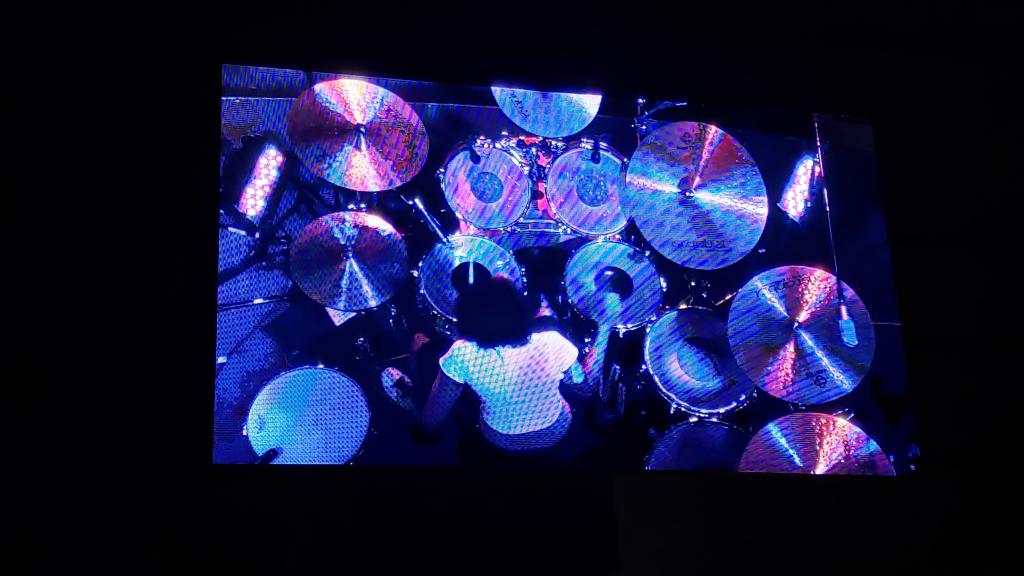 There are two new singers with Santana as well who are both excellent— one looks like Seal's more muscular brother….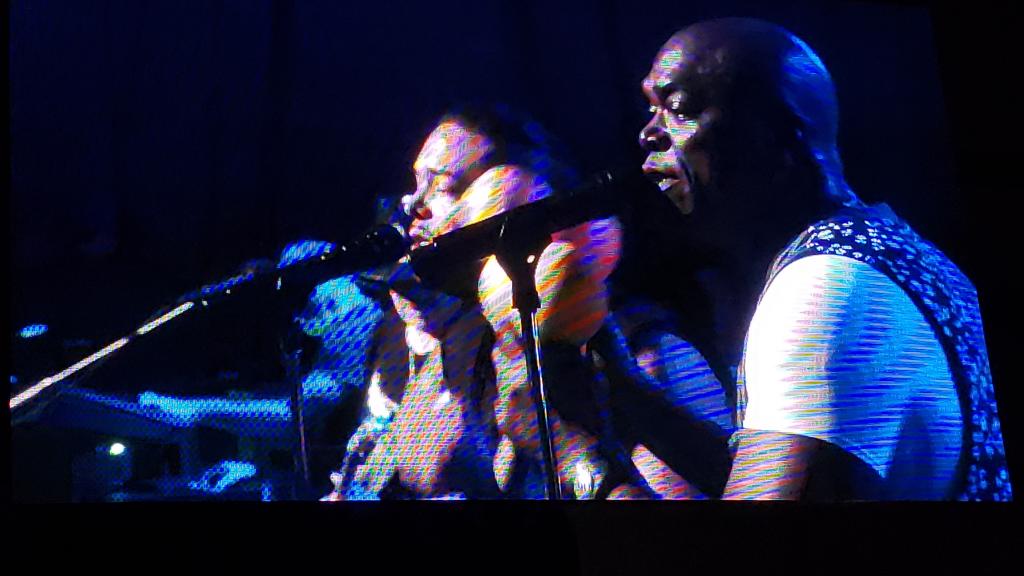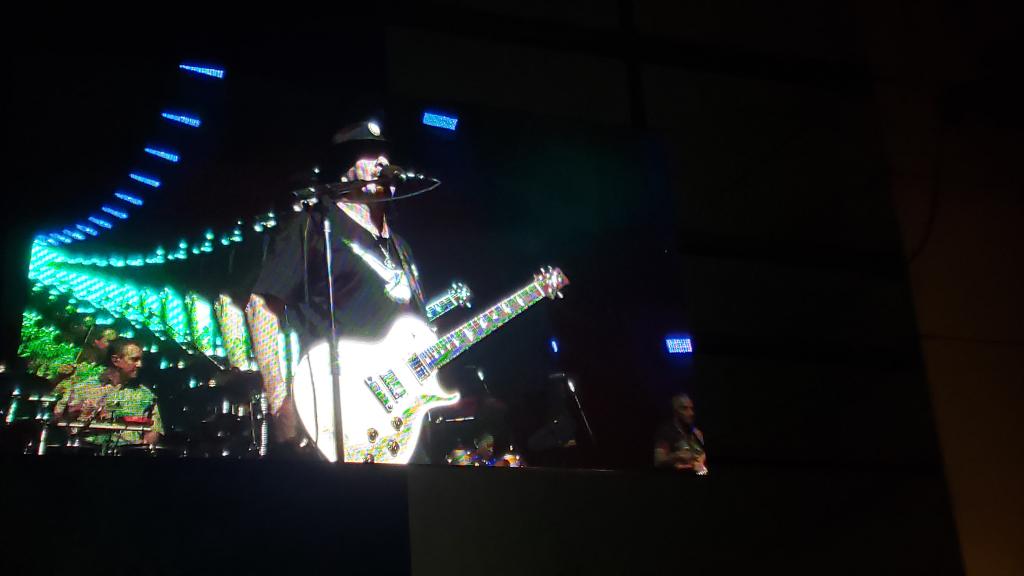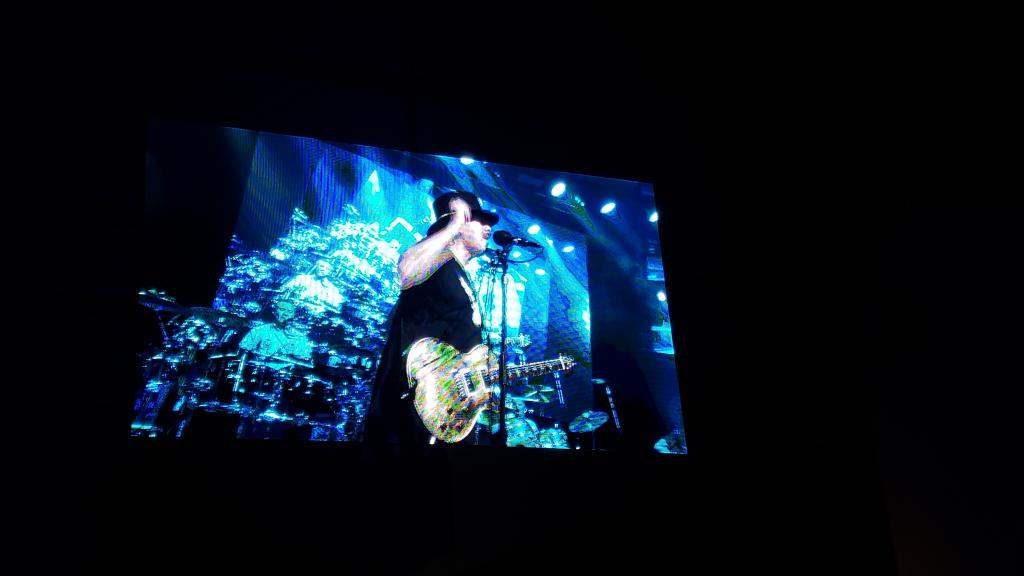 It is hard to believe it was exactly 50 years ago that Santana lit up the crowd at Woodstock.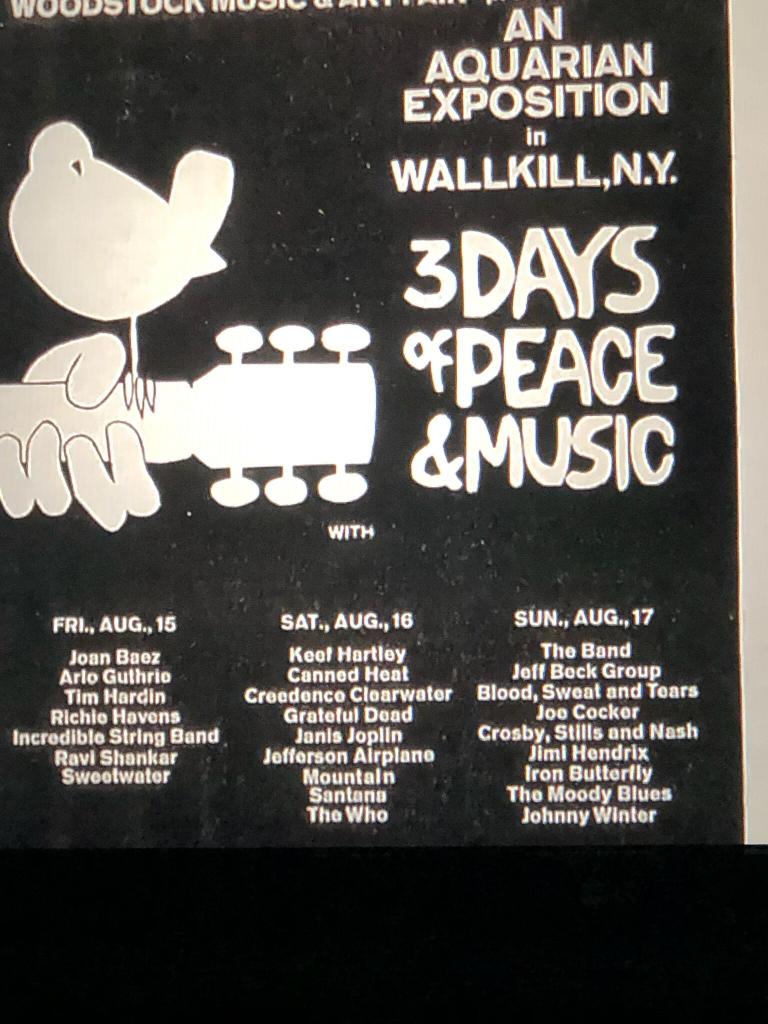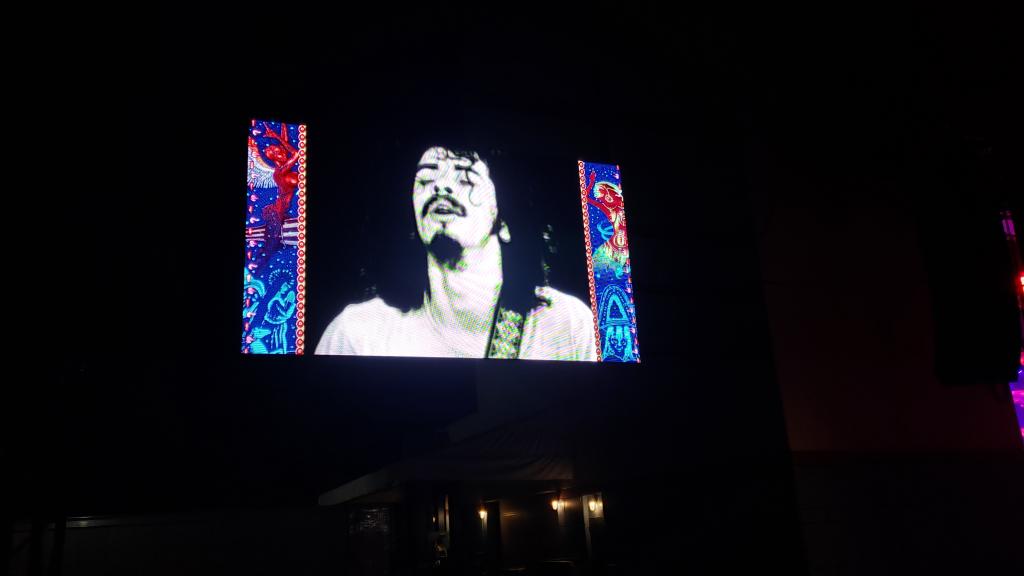 Though clearly Carlos has aged over the years, his guitar playing, passion, and creativity, including his new stuff from the new album Africa, is just as powerful and passionate. The Doobies were great, Santana, at moments was 'supernatural'. I am so thankful that Ann and I and my sister Laura, and our buddy Jeff James got to go…. we've been going to these shows for a long time now, and this one will be memorable forever. A good time was had by all.