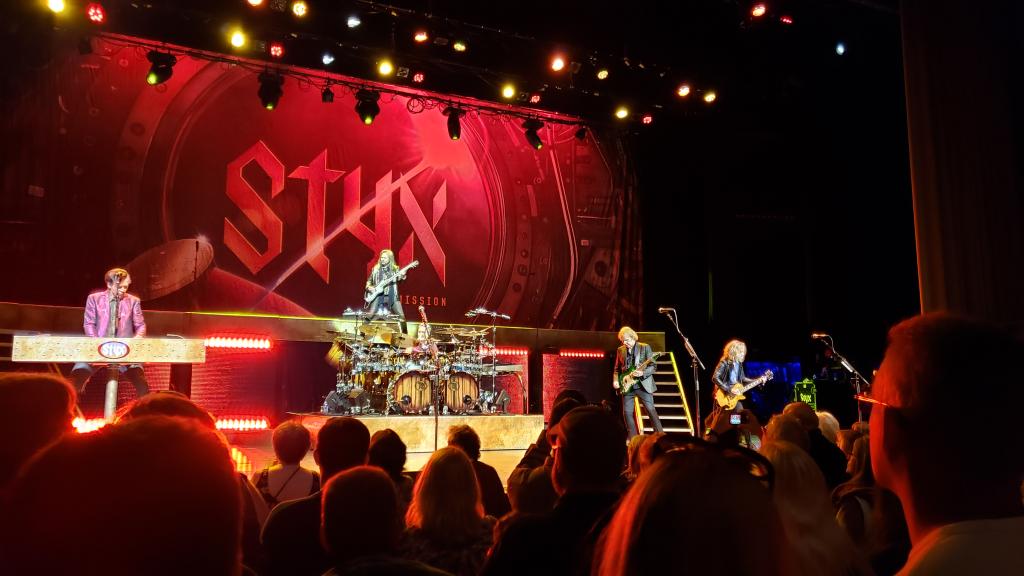 O.K. so Danville Kentucky is not quite in the sticks, but you can see it from there. It's a small town in the middle of Kentucky with a fine college, Centre College, now celebrating 200 years of existence. Part of the homecoming celebration was a Styx concert at the Norton Center for the Arts on campus. There are some odd features to this venue, not least that there are many more seats in the two tiered balconies than on the floor of the auditorium, and perhaps that affected the sound a bit. The major issue at this concert was imbalance. The miking of the drums and bass was so heavy that it often drowned out the nice harmonies, keyboards, and even some of the softer guitar playing…. which is too bad because Styx still sings very well, especially Tommy Shaw and the new dude who replaced Dennis de Young who BTW is also a terrific keyboard player and quite the showman— here he is actually standing on his synthesizer!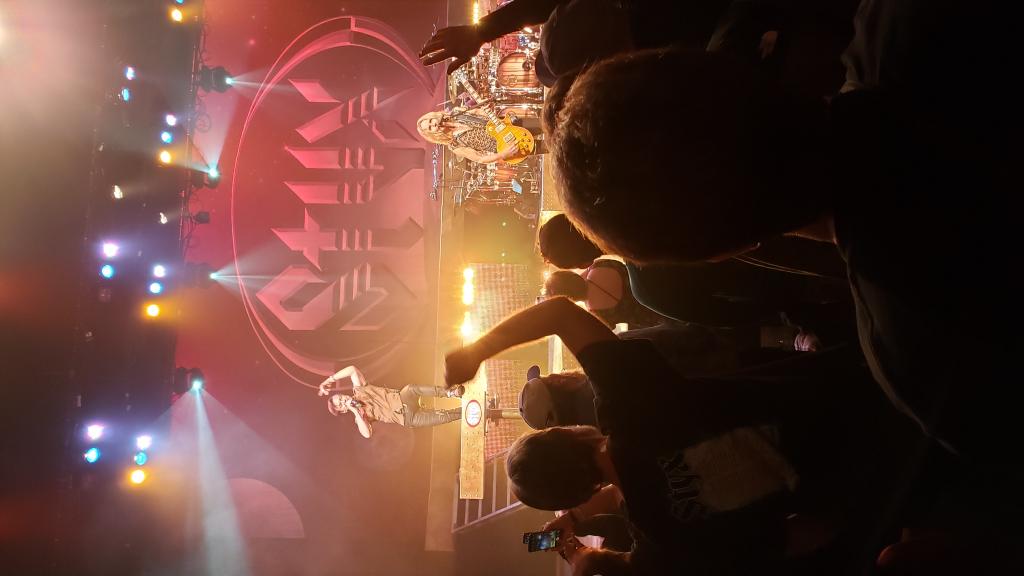 As for the show itself, of course Styx did a lot of hits from their four platinum lps from 1977-81, including Pieces of Eight, Too Much Time on my Hands, Crystal Ball, Madame Blue, Angry Young Man, Lady, and of course Sail Away (the grand finale). Oddly, their first big hit, Babe, got omitted. In addition they did three songs from their 2017 lp, the Mission which were quite good, and Tommy Shaw did an acoustic number from his days in the band called Damn Yankees. This band still plays and sings quite well and puts on a fine show. There were two one hour sets. The encore was Mr. Roboto.
We went to the concert with our friends and colleagues from the seminary, Steve and Carol Stratton, dining first at the Egyptian restaurant in Danville called Tuts, which was excellent if you like Middle Eastern food.