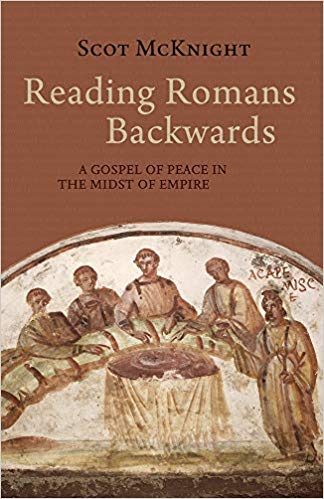 BEN: On p. 36 you suggest that analogia fidei refers to the rule of faith, but Chrysostom is quite clear that this phrase is another way of speaking of the measure or proportion of faith, the phrase used just a couple of verses earlier, not some 'rule' or Gospel composite the audience would not know about. Comments?
SCOT: I stuck out my neck on this one. Chrysostom may be right but …
BEN: On p. 39 you suggest it was the job of the weak and strong to crush Satan under their feet by being welcoming. While I agree they were to be peacemakers, and ignore troublemakers, surely Paul is talking in that verse about the direct action of God himself….and he will do it with dispatch, i.e. quickly (en taxei—an adverbial phrase saying how it will be done, not when, hence 'soon' is a bad translation). Were you suggesting that the believers in Rome were to stamp out Satanic activities???
SCOT: I am using that Pauline expression, eschatological to the core, in an inaugurated eschatology way for something they are to set into motion in the here and now. What will God do when he crushes Satan? Some of it will be the stomping out of egocentric status-mongering and power-mongering.