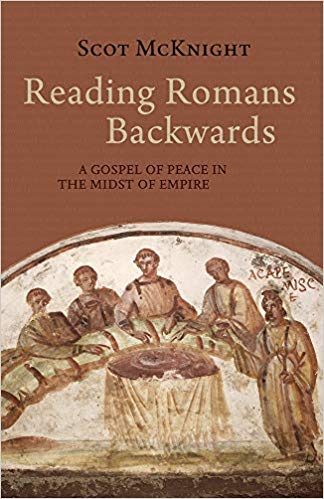 BEN: In Chapter 8 you suggest that Rom. 13.1ff. be read in the light of what precedes it and what follows, and I agree. But there is no hint that all of this is not a general exhortation to all Christians being addressed, and not in particular the returning Jewish Christians. After all, everyone then as now doesn't enjoy being taxed, and there were plenty of tax dodgers amongst the Gentiles in Rome, especially dodging the indirect taxes. But I agree with you that Paul is concerned about the public witness and Christian contribution to society writ large in Rom. 13, and his strategy is indeed non-violence, and co-operation with the authorities where possible. It is interesting that the Amish and Mennonites try to insist that this passage is about God ordering human authorities, but not authorizing them…. Hence, they exempt themselves from taxes etc. They do not think God sets up human governments. How would you respond to the Howard Yoders of our faith?
SCOT: OK, you're right. But my book seeks to explore a simple question: Of the two groups, which group is most likely in mind in each given section/paragraph? I found Rom 13 hard to ponder and wondered who in the world would be showing at least some signs of resistance, and I came to the conclusion that Jewish zealotry was more likely than Strong (higher status gentile believers).
Many of the Anabaptists treat Rom 13 in ways that seem to make it say what it doesn't want to say. I have concluded this was a word for a given time and a given audience in a given setting in the Pauline mission, so to make it a simple theory for all time is dangerous. Yes, it's relevant but first we must read it in context. In contexts I have concluded it is for Jewish temptations to resistance.
I no longer read John Howard Yoder.