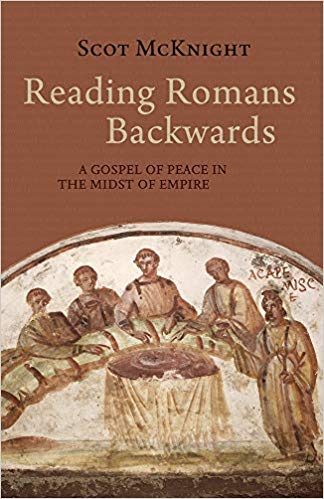 BEN: p. 110 makes the important distinction between election for historical purposes and redemption, which involves moral and theological transformation. In regard to redemption and the judgment of human conduct, God is impartially judging everyone's behavior on the same basis. "Jew or Greek, what matters is not election or non-election what matters is good and evil… what matters is deeds." (p. 111). Amen to that. Grace does not annul the need for good behavior, indeed it enables it.
SCOT: Perhaps you grew up as I did, but this is a point that seems hard for some forms of Protestant orthodoxy to embrace in a way that is consistent with the teachings of Jesus and Paul and James and Hebrews and John, and I'll toss in Peter to complete the picture. (Who could ignore Jude here?!) The absolute dichotomy of faith and works, while having tension in Pauline theology (not James), does not work in the NT. John Barclay has now shown that grace itself is a gift that draws us into relation with God in a social bond that evokes reciprocation in various forms. And Eph 2:8-10 simply will not permit the radical distinction between faith and works. Faith, as it were, works.
BEN: The discussion of Rom. 3 seems to overlook that 3.21-31 is a recapitulation of the basic thesis statement in Rom. 1.16-17– the remedy is the same for Jews and Gentiles, just as in Rom. 3 all are consigned under sin, as the allusions to the Psalms suggest. But you are right that Paul is saying again and again that Torah observance is not the same thing as the right-standing one has through the saving work of Christ. The means of transformation are the Gospel and the Spirit, not Torah keeping. I find it difficult to imagine that Rom. 3, especially 21-31 is just addressed to 'some' Jewish Christians in Rome, namely the weak. Comments?
SCOT: This is an interesting point, I know many read the text this way. But I do wonder if it is the right way. In wondering I don't pretend to certainty but "Jews and gentiles" being both guilty does not mean he has equally proven the point. I am wondering then (aloud, in print, in RRB) if the emphasis is not "Jews and [of course, as we all know, and always have known] gentiles."