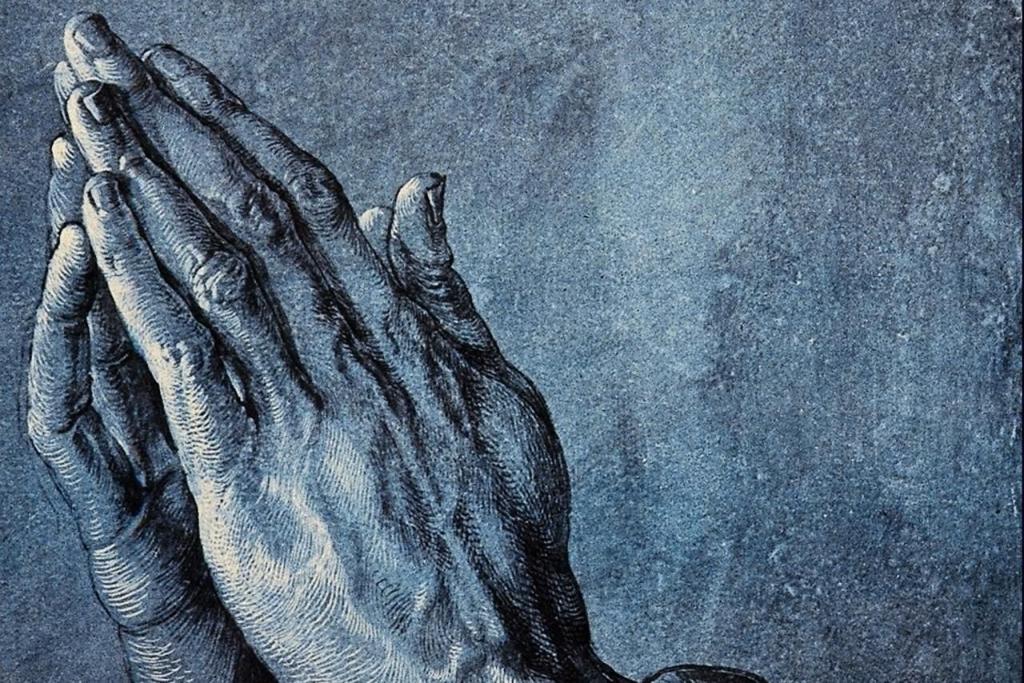 The following is a poignant prayer offered at convocation at Asbury Seminary on Sept. 8 2020:
Psalm 8 [ESV + NRSV]
O LORD, our Lord,
how majestic is your name in all the earth!
You have set your glory above the heavens.
3 When I look at your heavens, the work of your fingers,
the moon and the stars, which you have set in place,
4 what are human beings that you are mindful of them,
and mortals that you care for them?
5 Yet you have made them [you have made us] a little lower than the heavenly beings and crowned us with glory and honor.
With the Psalmist of old, we stand amazed, Lord, at who you are and what you've created around us. We are reminded again today of our role in this created order. We see the amazing variety in your creation; from the stars of the galaxies to the seemingly endless diversity in plants and animal life here on earth.
Especially within humanity itself, Lord, we see your pleasure in diversity, in different hues of skin color, in many languages and cultures. And we learn from Scripture that we all share one thing in common, and that this one thing unites all humanity as one and gives us reason to respect and value human life in all its rich varieties. Help us, O Lord, to understand and appreciate anew what it means that you have put your very divine image in all of us. Oh, how we long to reflect your glory in ways that draw all humanity to you in closer covenant relationship.
Yet we have to acknowledge this morning that human sin and our own wicked impulses have ruined and distorted everything. Even the wonderful diversity within humanity has become the object of human rebellion, hatred, and sinfulness.
Oh, Lord, we turn to you in our turmoil – a global pandemic, which itself has changed everything, but especially in the way this crisis has brought into sharper focus the racial and social injustices of our culture here in the US – we turn to you this morning, and cry out for your help. Please, oh Lord, raise up your Church; make of us a people who seek your face, and rely upon you for answers.
We pray for scientists and epidemiologists who are – even in this moment – seeking answers to our health crisis. We pray for first-responders and health-care providers who put themselves at risk every day. Heal our lands and lead us into renewed relationships with you and with each other.
We pray today for minorities, who feel the sharp injustice of systemic racism, and for those who march for social change, and for law enforcement professionals called to protect and defend us all. Lord, we pray for peace in our lands.
We often sense within us a desire to "return to normal," to turn the clock back to a time before COVID-19, before George Floyd's death, before rioting in our streets. But Lord we don't want simply to return to the way things were before. We pray this morning that we never return to the same normal but we pray for something extraordinary. We long for a fresh blowing of your Holy Spirit across this continent and around the world. We need your Holy presence to convict, regenerate, sanctify, and restore your Church. Above all the needs we have, above all that we ask this morning, Lord, we pray for revival.
We pray that your Church around the world will humble themselves, pray and seek your face, and turn from our wicked ways. Please, O Lord, hear from heaven and forgive our sin, heal our land, and draw us into faithful covenant renewal with you.
Finally, Lord, we pray your blessings upon Asbury Theological Seminary as we launch this new academic year. We ask that you guide and protect our board members, our administration, the staff members who empower us to do the work of ministry, the faculty, and above all this morning we pray for each student. We are all here because you have called us to this place, to learn to love and serve you, with all our mind and all our energy. We give you this academic year. It is not ours but yours. Put us to work; let us be employed for you or laid aside for you; exalted for you or brought low for you. We freely and heartily yield all things to your pleasure and disposal. In the name of the Father, Son, and Holy Spirit. Amen.
— And further reflecting on some of the finer points in this prayer, I offer the following from p. 21 of Peter Gommes' excellent book The Scandalous Gospel of Jesus.
"When Martin Luther King Jr. was urged by respectable Christian clergy of Birmingham Alabama to stop his protests on the grounds that good people would be intimidated, even turned off, by tactics that, the white clergy argued, were essentially unChristian, King replied:
'In your statement you assert that our actions, even though peaceful, must be condemned because they precipitate violence. Isn't this like condemning the the robbed man because his possession of money precipitated the evil act of robbery? …Isn't this like condemning Jesus because his unique God-consciousness and never ceasing devotion to God's will precipitated the evil act of Crucifixion?'