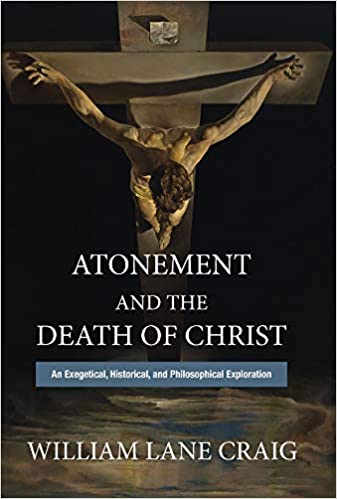 Q. The second thing to note is probably the right translation of Rom. 3.21ff. is as follows: "But now, quite apart from the Mosaic Law, the righteousness of God has been revealed, and it is attested to by both the Law and the Prophets— the righteousness of God through the faithfulness of Jesus Christ [there is no preposition 'in' here in the Greek] for all who believe. For there is no distinction, since all have sinned and lack the glory of God [i.e. the divine presence of God in their lives]. They are now set right by his grace as a gift, through the redemption that is in Christ Jesus, who is put forward as a propitiation by his blood, effective through faith. He did this to show his righteousness". More could be said but what is happening here is Paul is mentioning both the objective and the subjective means of being set right by God's grace— the phrase faithfulness of Christ refers to his faithfulness unto death on the cross (see Phil. 2), and this supports your larger case about Christ's death and the atonement. Now this passage in Rom. 3 is an expansion of the initial thesis statement in Rom. 1.16-17, and Paul is talking about a 'righteousness of God' that applies equally to Jews and Gentiles. God is righteous in character, and he wants to set in right relationship with him all persons— Gentiles and Jews. Does this make sense to you?
A. Aha! In the book I discussed only briefly the expression dia pisteos Iēsou Christou (Rom 3.22). But I must confess that it would take a great deal, indeed, to convince me that the expression refers to the faithfulness of Christ and not to the faith that we place in Christ. In the immediate context in Rom 4 Paul is obviously talking about Abraham's faith and our faith that is reckoned to us as righteousness, and farther afield we find unambiguous expression of our faith in Christ (e.g., "we have believed in Christ Jesus [eis Christon Iēsoun episteusamen], in order to be justified by faith in Christ [ek pisteōs Christou] and not by works of the law" (Gal 2.16); "salvation though faith in Christ Jesus [sōtērian dia pisteōs tēs ev Christō Iēsou]" (II Tim 3.15). So Paul is, indeed, talking about both the objective and subjective means of salvation, namely, Christ's atoning death and our appropriation of its benefits by faith.
Q. On p. 53 I find your exegesis of Phil. 3.6-9. Paul quite specifically says that when it comes to a righteousness that can be had from the Mosaic law, he was blameless. Not sinless or faultless, but he could not be accused of being a lawbreaker when he was a Pharisee. Yes, it was Paul's righteousness, but no, he is not distinguishing that from what the Mosaic law required. The problem here is that sin is one thing, and transgression of a known law is another. Paul is not claiming he wasn't a sinner. He's claiming he wasn't a transgressor in his past…. Presumably before he persecuted Christians. The reference to hamartia is to the broader term in Rom. 3 Does this help your case? Transgression is a willful violation of a known law, a much narrower concept than 'sin'.
A. In my forthcoming book In Quest of the Historical Adam (Eerdmans), I myself capitalize on the distinction between sin and transgression in my exegesis of Rom 5.12-14, a very puzzling passage where Paul says there was sin and death in the world prior to the law even though there was no transgression. So your point about Phil 3.6-9 would be confirmatory of such a distinction. Christ's death atones fully for sin, not just transgressions.