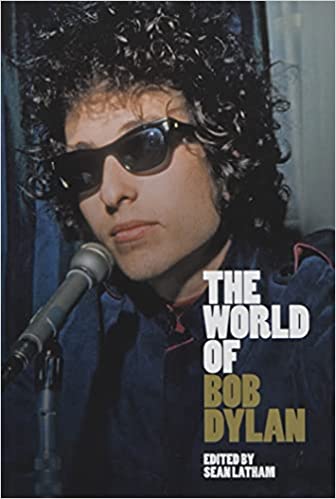 I have read many, many (too many) rock star biographies and autobiographies and most of them are sad and sordid in various ways. This book is not that. This is a remarkable detailed and scholarly analysis of the phenomenon that is Bob Dylan, the only such folk or rock star to have won a recognition from the Pulitzer Prize people, the only such musician to win a Nobel Prize FOR LITERATURE, and many many Grammys, Oscars, etc. Not only so, but like Joni Mitchell he paints, he sculpts, he sings and dances. But there is more. This man is well read, and his literary as well as musical influences are many. He has been called a shape-shifter— absorbing and repurposing the blues, roots music, early rock n'roll, folk music, ballads, Spirituals, the American Song Book and I could go on. His songs have been sung by everybody from Frank Sinatra to heavy metal dudes. At his induction into the Rock n' Roll Hall of Fame, Bruce Springsteen said of Dylan that there would have been no Beatles, no Stones etc, without Bob Dylan. Well….. that's a bit of rhetorical hyperbole, but not much of one. In terms of global impact in all sorts of ways (the arts, politics, theater, fashion, literature, film) no rock artist has ever had such a wide effect. As they told me when I visited the giant meteor crater in Arizona many years ago….. you can tell how big the meteor was from the size of the crater. This is why next year a huge Bob Dylan Archives Center will open in Tulsa Oklahoma (of all places— I wonder if Bob has ever been there). But I digress… Needless to say, no other rock artist has had all their flotsam and jetsam and recordings and etc. collected and put into an archive quite like this.
This book is splendidly written by a host of fine English Lit profs and others, and big kudos to Sean Latham for assigning and assembling these essays that really explore much of the gamut of Bob's origins, career, songs, impact and much more. It is the best book I've ever read that has anything to do with any rock artist. And what does it show?
Among other things, it shows that Mr. Robert Zimmerman was and is an exceedingly complex and well-read person, and as his mother has said, his number one source book for his writings is the Bible, in terms of both imagery and content. And this has consistently been true throughout his career, not just during his early folk protest song phase, which led to his singing 'When the Ship Comes In' at the famous 1963 MLK on the Mall before 200,000 when the 'I have a dream' speech' was given. One of the more probing things that comes out of these essays is that Bob has been on a long quest to discover his own identity— is he a beat poet, is he a blues man, is he a crooner, is he a live performer and nothing but a musician. Or is there much more to the man? How many masks must a man try on to find out if he's truly a man…. the answer my friend is blowing in the wind…
This book is one of those that one reads slowly, and ponders what is said, and pays attention to the scholarly notes along the way. The 300 plus pages are densely packed with information and even revelation about the most influential musician of his entire generation through a long career which is still going some 60 years on. Thank you Sean Latham for reminding us that words matter, and unlike most pop tunes whose lyrics are vacuous and do not stand up to close scrutiny much less stand out as poetry, the songs of Bob Dylan conjure up whole worlds of imagery, imagination, possibilities. If you are only going to read one book about Dylan, skip the biographies some of which are bad, and most of which are quite dated, and read this one.