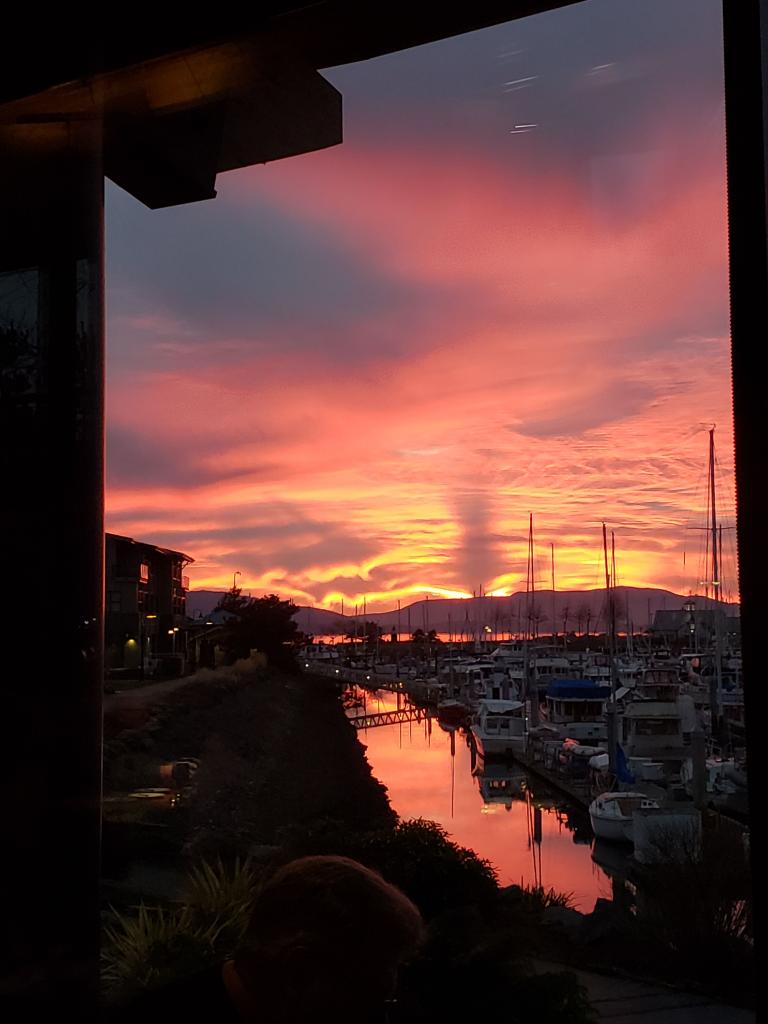 Contrary to popular belief, the New Year for Christians does not begin in the month of Janus i.e. January, the god who faces both back and forward. Just as the New Year begins with Rosh Hashanah for Jews (which by the way means 'head of the year') so the Christian New Year begins with Advent, from the Latin adventus— to come, and interestingly the first Sunday in Advent celebrates the second coming of Jesus, not the first one, Hence Charles Wesley's hymn 'Lo he Comes with Clouds Descending'.
In a sense,  the first Sunday in Advent (which this year came on Nov. 28th) looks forward before we look back at Christmas to the first coming of Christ.  Unfortunately, too many Protestants don't even know their church calendar, or for that matter that Jesus was born somewhere between 4-6 B.C. (since Herod the Great died about 2 B.C.).   And why does all this matter? Because Christianity is a religion founded and grounded in certain historical events, both past and future. Without them, especially without the past ones, we would have no Christmas to celebrate, and the church should just close up and shut up about some purported Good News.
Christianity is not a spirituality that floats freely above the bedrock of historical facts.  As Paul once said 'if Christ is not raised, your faith is futile', and we are the most to be pitied not envied amongst human beings.  The same could be said for the Incarnation— no incarnation, no divine and human Christ, no death on the cross, no resurrection or appearances thereafter.  You get my point.  Unlike Greek or Roman or Egyptian religion, Christianity, like Judaism is not grounded or founded on mythology— religious ideas about gods and their adventures and misadventures.
Interestingly, it is Paul, who wrote the chronologically earliest NT documents that makes the whole mythicist mess impossible to believe.  Paul was indeed a real historical person who knew, and did not like, the facts about one Jesus of Nazareth, especially about the end of his life in crucifixion and the sequel, that is until Jesus confronted him on Damascus Road on his way to persecute more Christ followers.  If Jesus did not exist, he would not have been running around after Christ followers many of who met Jesus in person, trying to make them shut up.
So what does the first Sunday in Advent really remind us of?  It reminds us that Jesus is not done with the human race just yet. He did not float off to heaven in order to retire from human affairs. The second coming of Christ is about accountability— 'he knows when you've been sleeping, he knows when you're awake, he knows when you've been bad or good, so be good for goodness sake'.  No, it's not St. Nicholas who is coming to town to give you a Pru Review (a real Christian person from Myra in Turkey by the way. I've visited his church. And he was famous for generous gifts. Too bad we've turned our holy days into secular holidays, and our saints into Santas). It's Christ.
Thank goodness our future judge and accountability partner is also our savior or no one would stand at the docket on the last day.  The question from the first Sunday of Advent is are you ready to appear before the bema, the judgment seat of Christ to give an account of the deeds you've done in the flesh and receive your due recompense (see 2 Cor. 5.10)?  As it turns out, ministers especially will be held responsible for their words and deeds— Have you been building with hay, stubble, and straw (cf. 2 Cor. 3.10-15)?   Anytime a minister gets too big for his britches, he or she ought to sit down with some strong coffee, and read 2 Cor. 3.10-15 closely. What have you been building your church with?  Inquiring minds want to know.