First of all, I'm not referring to Joe Walsh and company. That should go without saying when you look at the pictures above. Most of you will know something of the history of Frank and Jesse James during the period of the wild Midwest. But what you may not know is that while these boys were born in Mizzou, that ended up spending a fair bit of their time in Kentucky, in particular in the Samuel's house on the outskirts of Bardstown. Why there? Because their Momma had remarried a man named Samuels who owned a house there, and they hid out in the house. They even put a hatch in the roof of the house so they could escape if the Law came calling. Much more recently a Samuels descendant Bill Samuels bought a distillery in the 50s and renamed it Maker's Mark, so this house has a double historical connection— associated with outlaws and whiskey. Those boys were part of a vigilante group called Quantrill's Guerrillas with some Samuels, and Frank and some Samuels surrendered to the Union Army in 1865 here at this house.Jesse of course was famously killed by a fellow outlaw.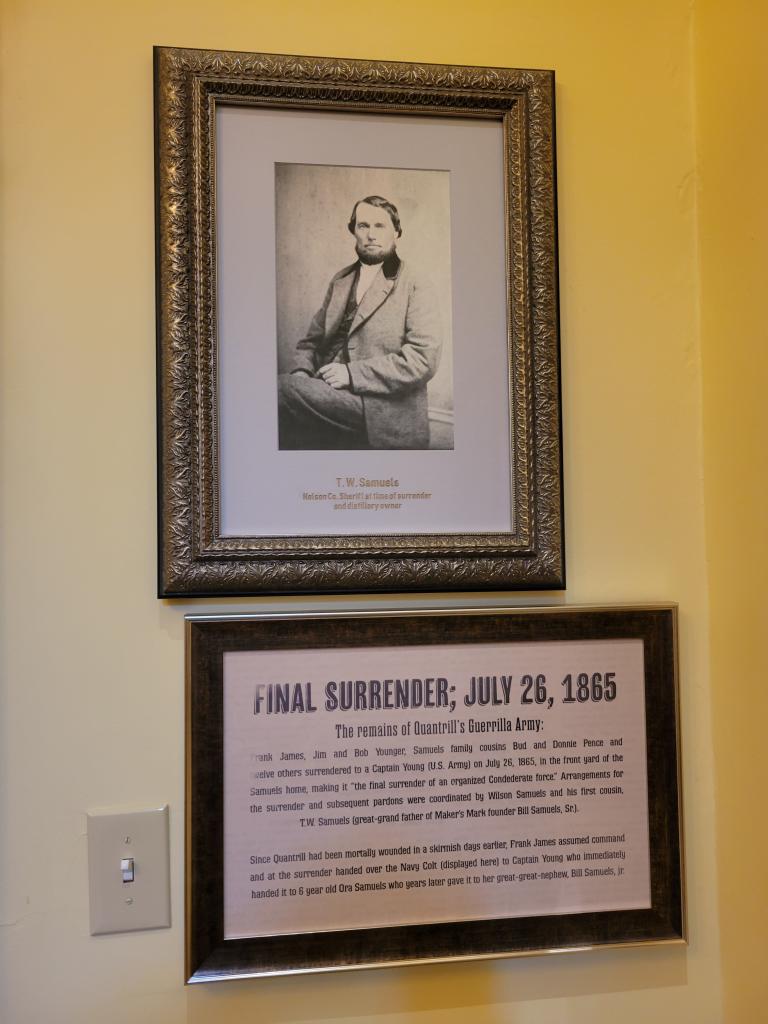 These boys had been robbing trains, and generally creating mayhem of various sorts. They surrendered here.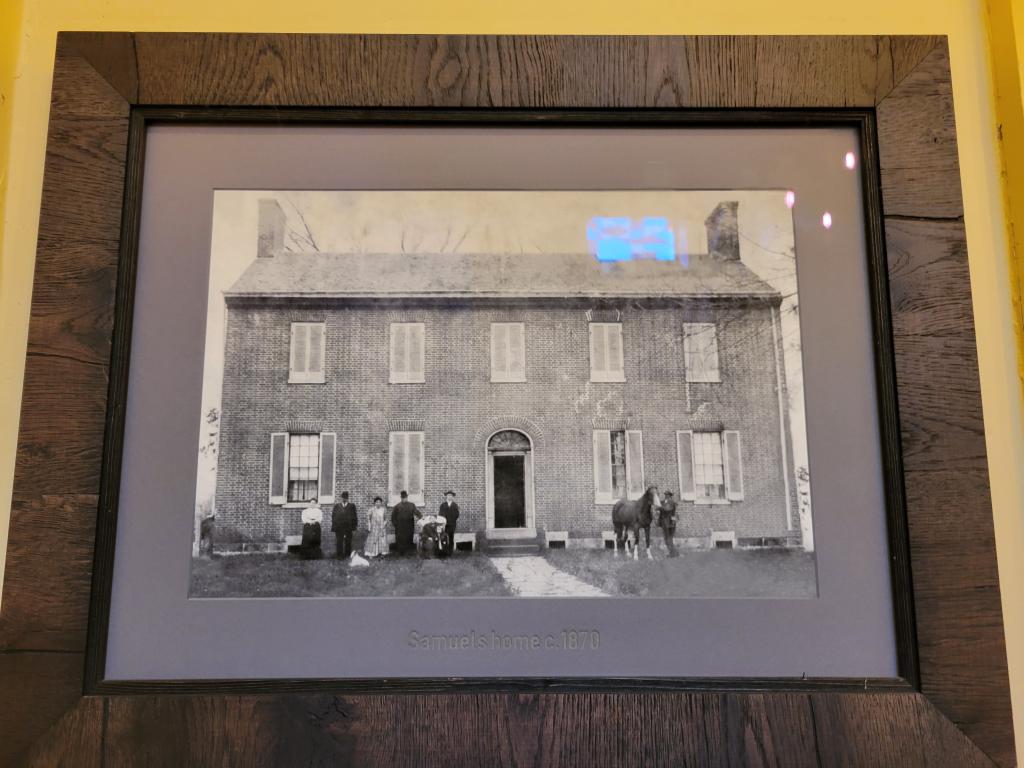 But that is not the end of the story. Enter Jeff James, aka the Tune Dude aka an interior decorator who is a distant cousin of Frank James. Jeff and I have been buddies for twenty some years and have gone to many concerts together. He used to own a shop called Frames by James. Below he is framed because— wait for it, the Samuels hired Jeff to turn this historic home into a a bed and breakfast. And he did it. Ann and I took the tour with him and his wife Donna. Below is Jeff.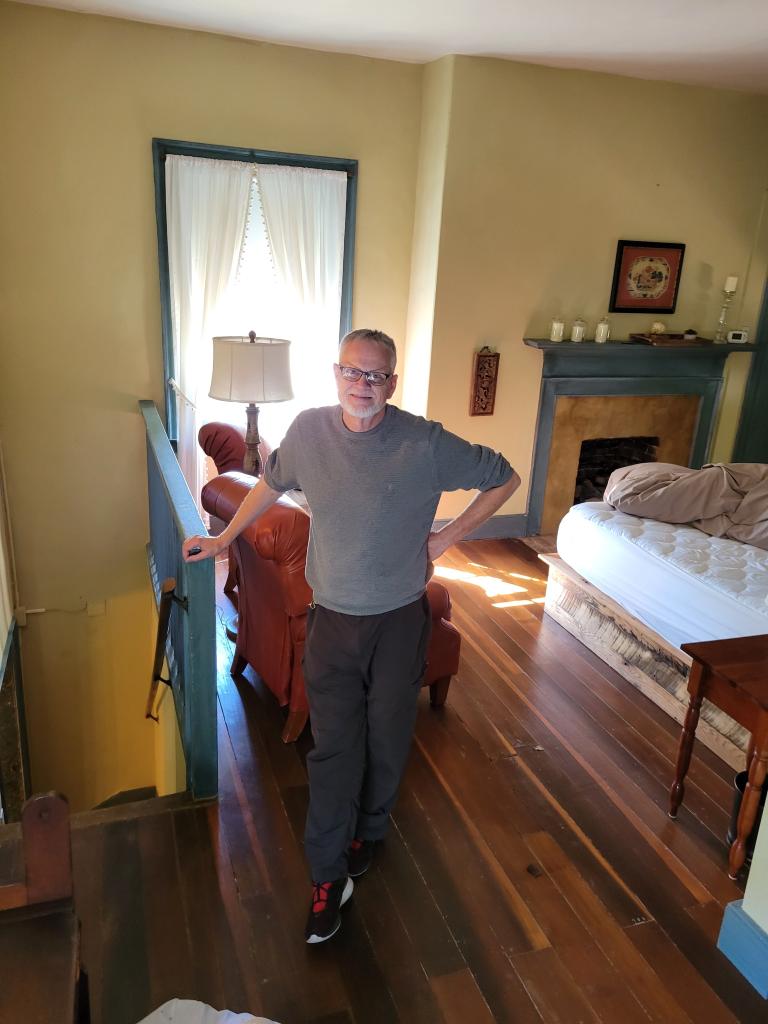 But there is more to be said, in another post.