I had not been to Niagra Falls since I was quite young, and my parents and my sister and I went, and saw both the American and Canadian side of the Falls including a ride on the Maid of the Mist.  But that was during high summer, and this time my old student and friend was taking me in frigid time— November 1.  There is a reason why super spicy hot wings were invented in Buffalo and are called Buffalo Wings. It's so freaking cold there in the winter they have to have something that warms them up inside.  And it was breezy and cold on November 1 at the Falls. I had not taken into account that the mist that comes off the Falls would be frigid and get me soaked.  Oh well, I did it anyway and got some fine pictures as you can now see below.  One new interesting tidbit is that of course many famous people have been to the Falls, and on this day we were banned from crossing into Canada so we stayed on the American side and saw Horseshoe Falls etc.  But on our side of the river there is a sign about Lafayette's visit.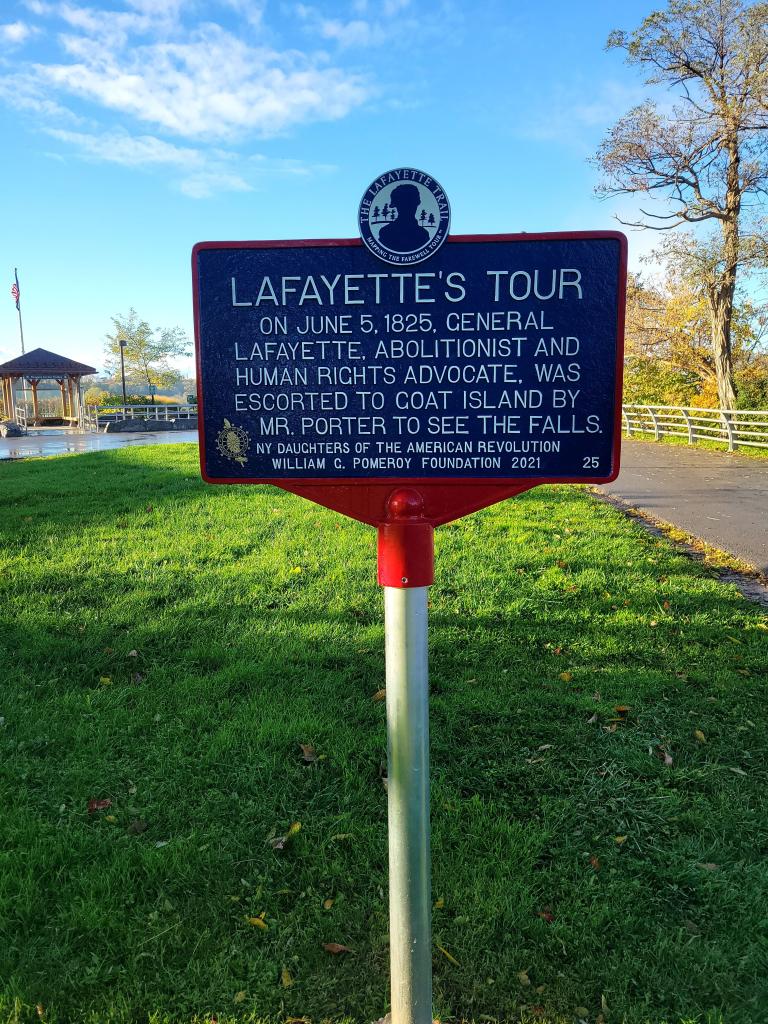 We explored a branch of the river leading up to the Falls and saw a crazy goose paddling and paddling against the current. Canadian Geese are not notably bright!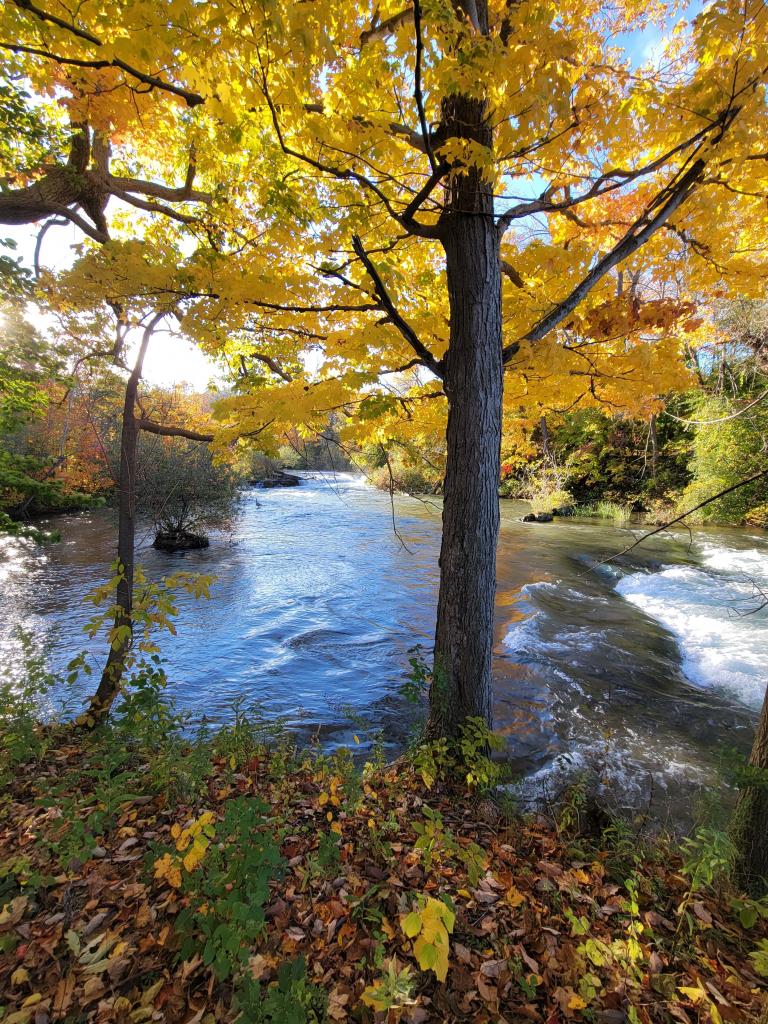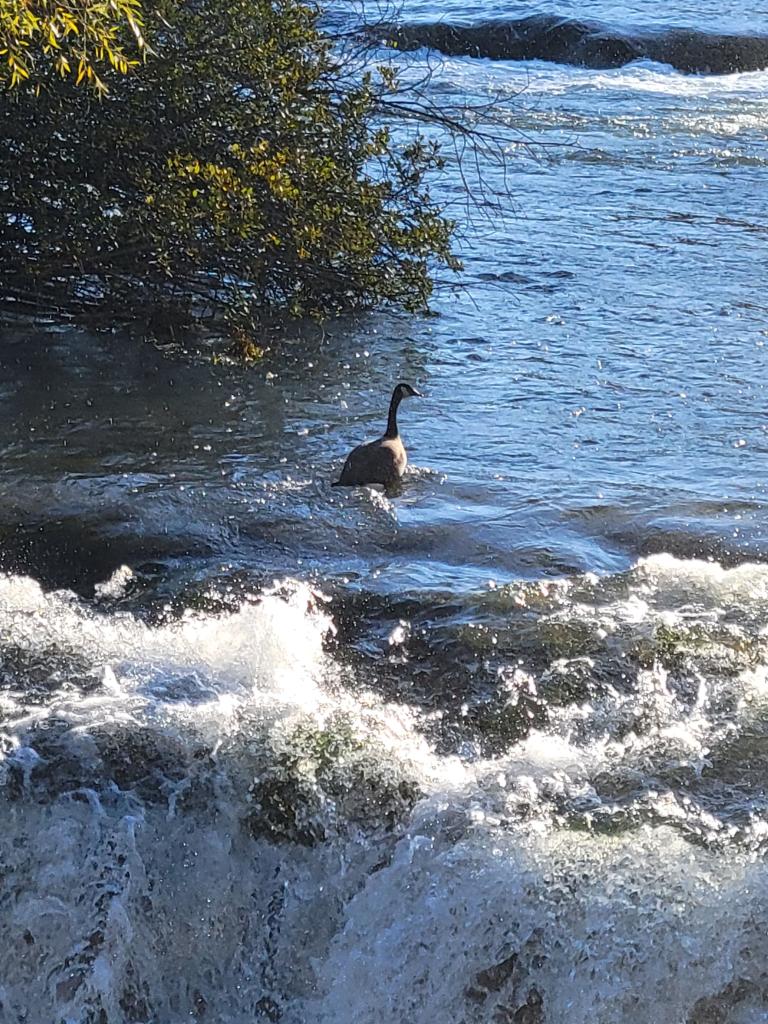 One nice thing was that it was a perfect Carolina blue sky day, so the pictures of the Falls and Canada on the other side of the Falls were great, including rainbows!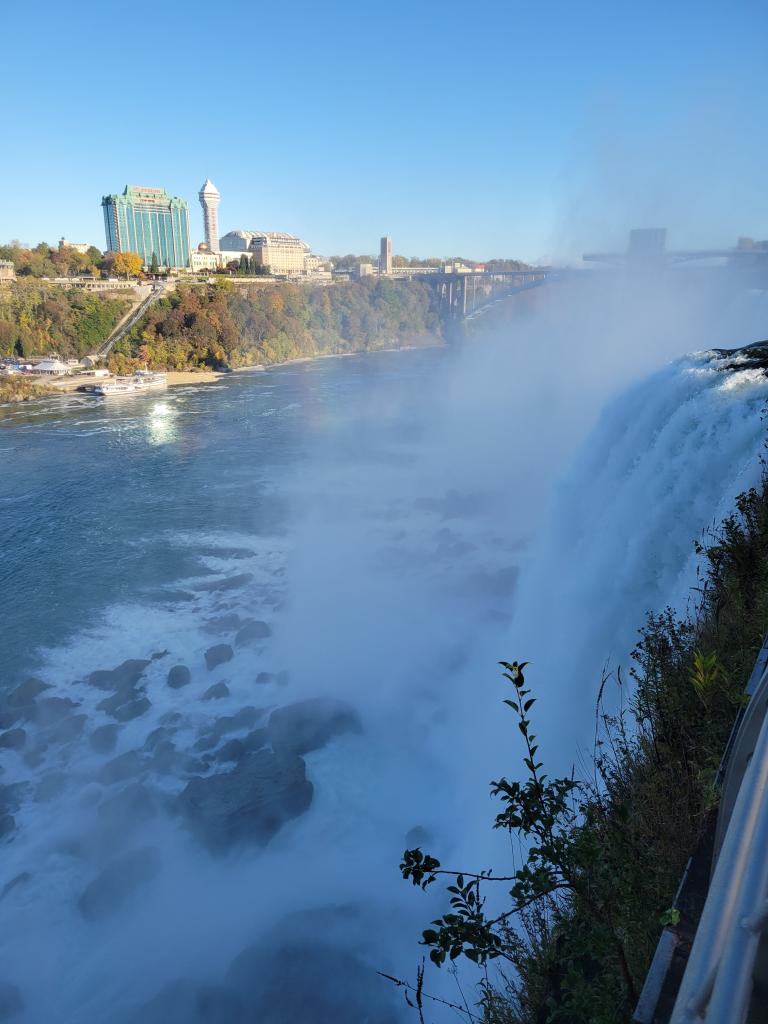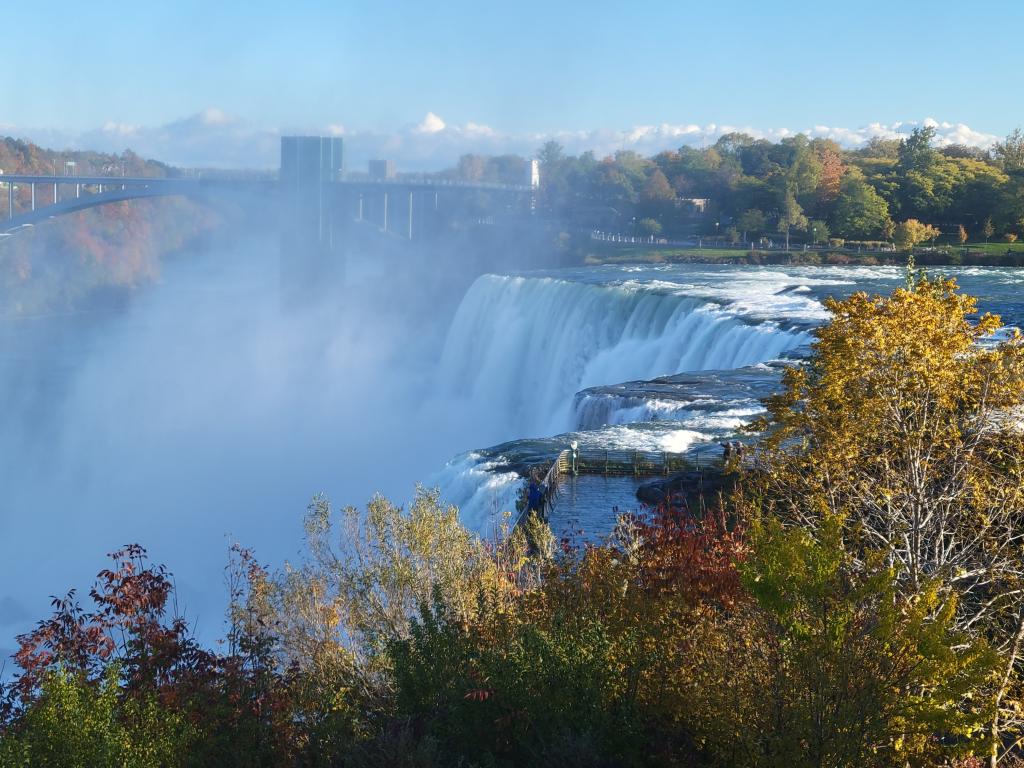 To give you a sense of the area we are talking about here are a couple of maps.