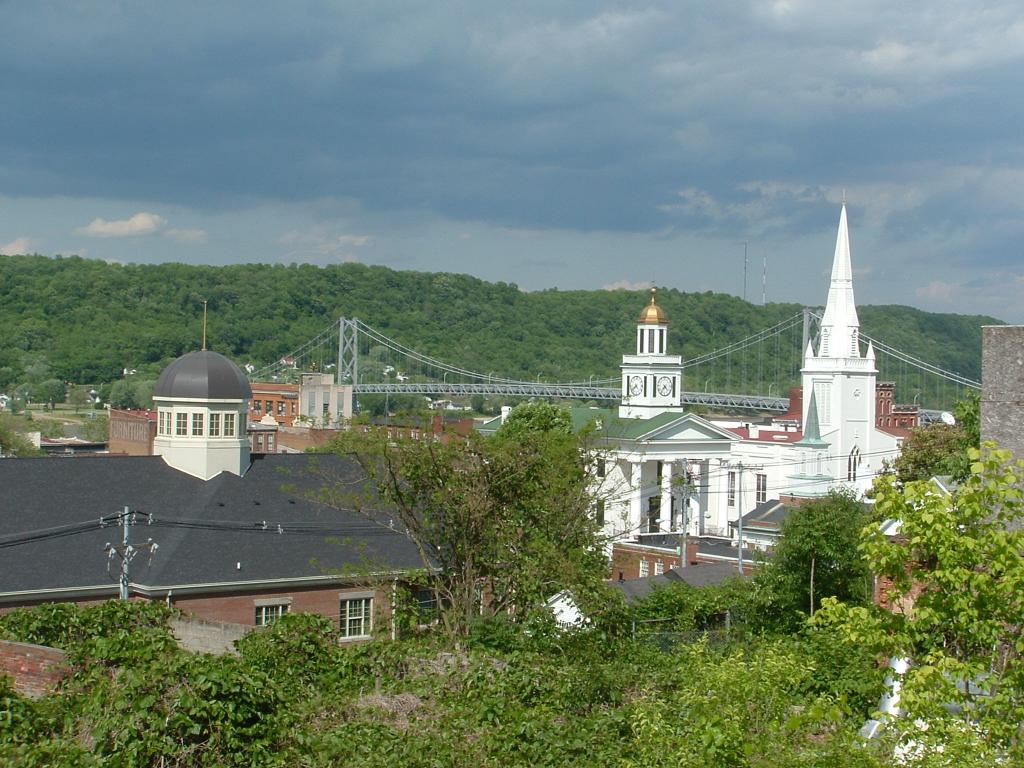 Maysville is a quaint old river town on the Kentucky side of the Ohio river. It is a town of about 8,800 people today, but it has been around for about 300 years and has many interesting features, including a world-class miniatures museum which we will talk about in subsequent posts.  Here I just want to give you a sense of the visual aspect of the town itself.  First of all the impression you should get is of a well-preserved old downtown at the bottom of some incredibly steep largely brick streets.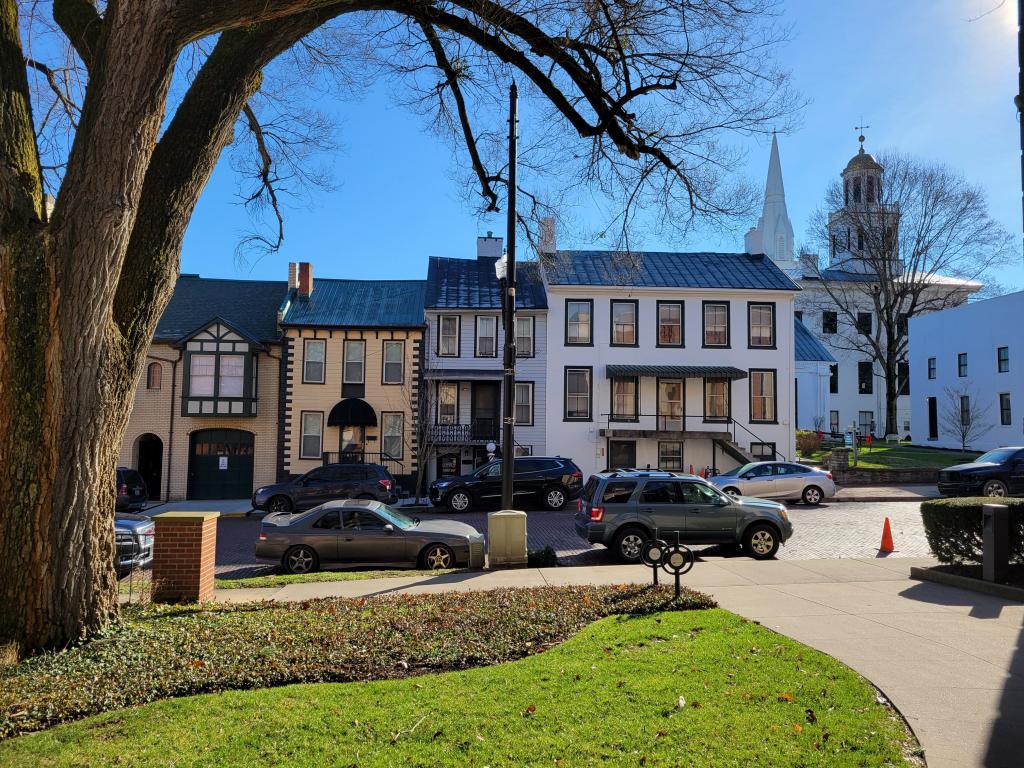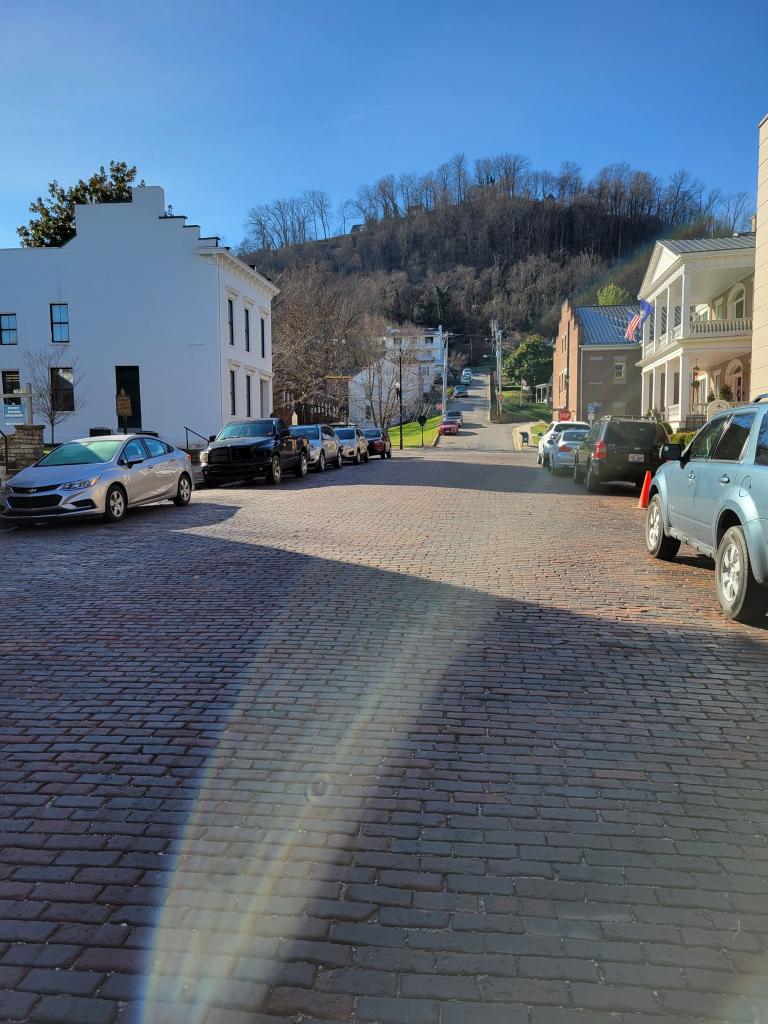 Note the little barbershop complete with barber pole, and if you look closely you can see the barber cutting hair through the little window.
How about a town clock on one of the main streets?  Or how about a EAT shop?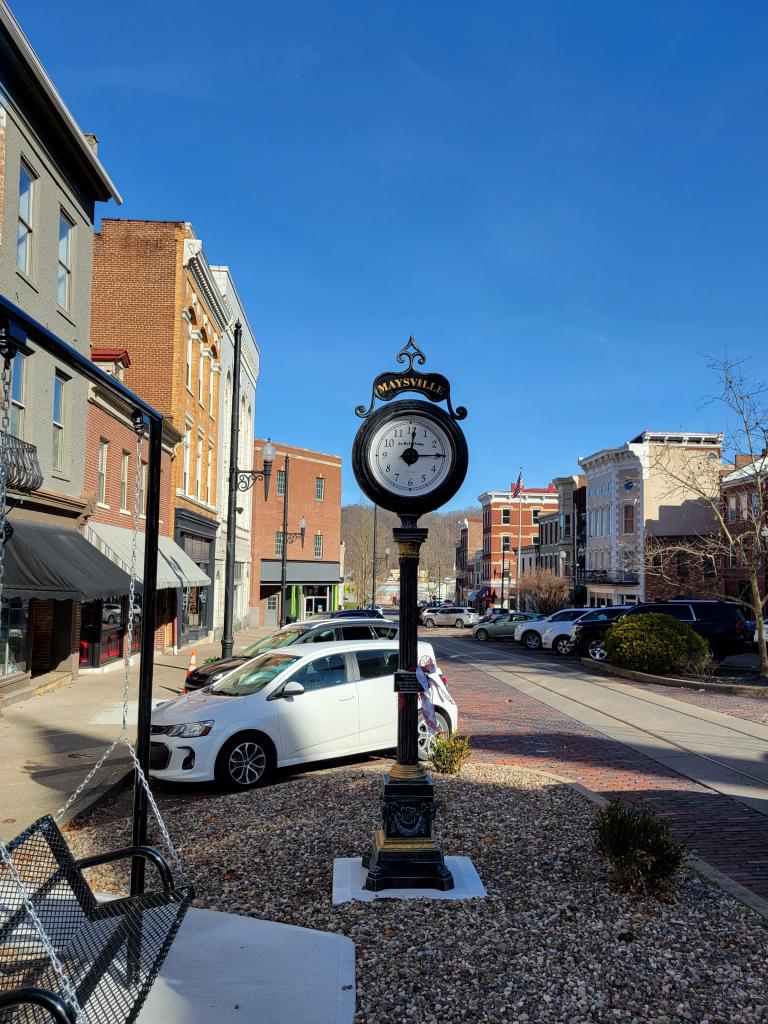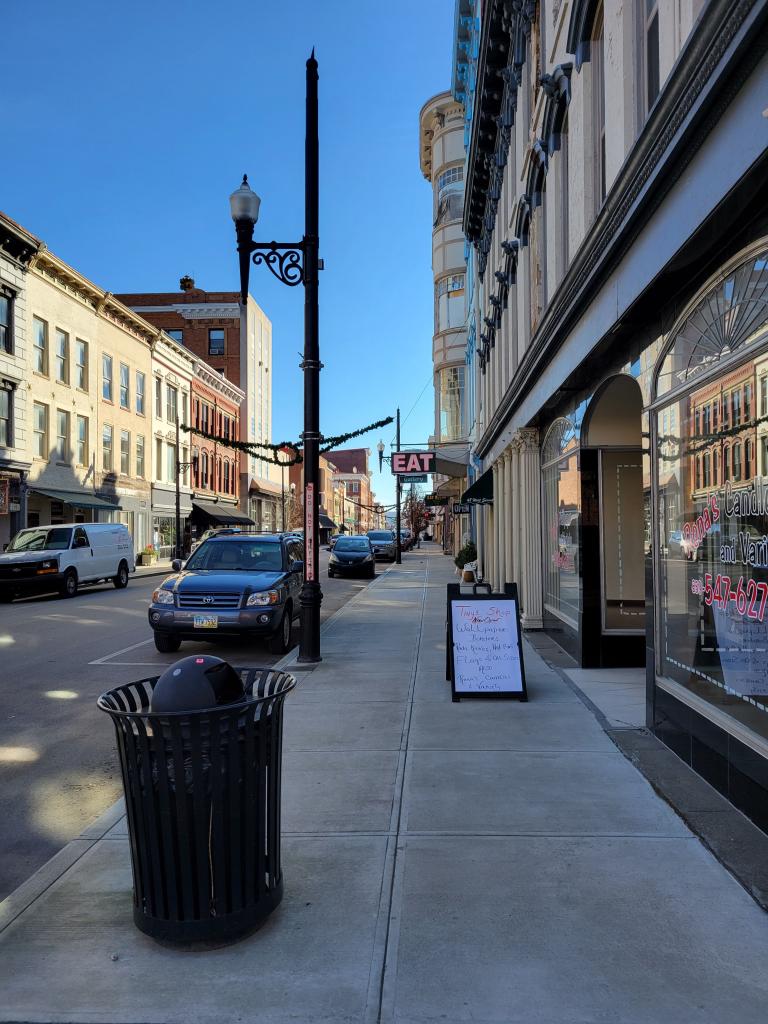 The downtown does not appear to have changed much in 100 years.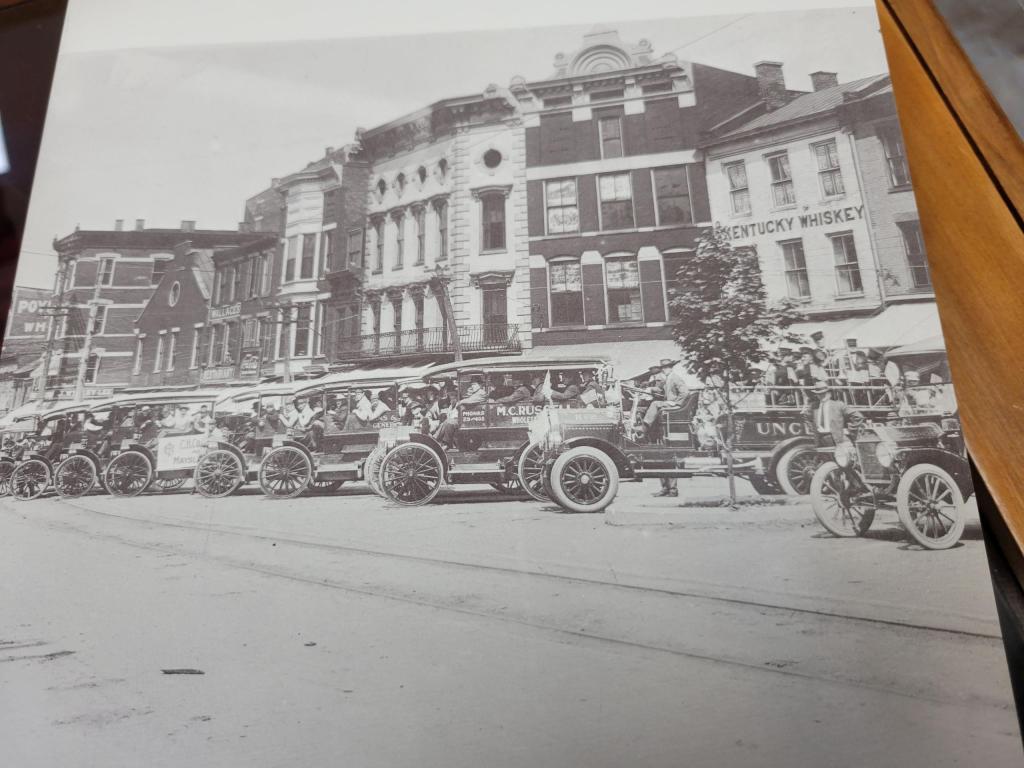 There are still many old Victorian buildings and row houses of various sorts.
This being Kentucky we also discover that the bourbon industry got going here early on, with casks being shipped downstream by the river to various destinations.  One popular local brand was called Pogue… which I've never heard of before.
While this town has been associated with George Clooney that is because his aunt, the famous Rosemary Clooney lived nearby just up the river in Augusta (population less than 2,00), and George sometimes visited Maysville and Augusta. George was born in Lexington but his parents lived in Augusta near Maysville and that is where their home place is.