Kay's interests wandered far and wide to all kinds of different periods, different designs, different architecture, different sorts of buildings and clothes, including some from Kentucky. For instance here is a Kentucky Horse Farm library….
Or how about an exhibit of ancient Portuguese tiles?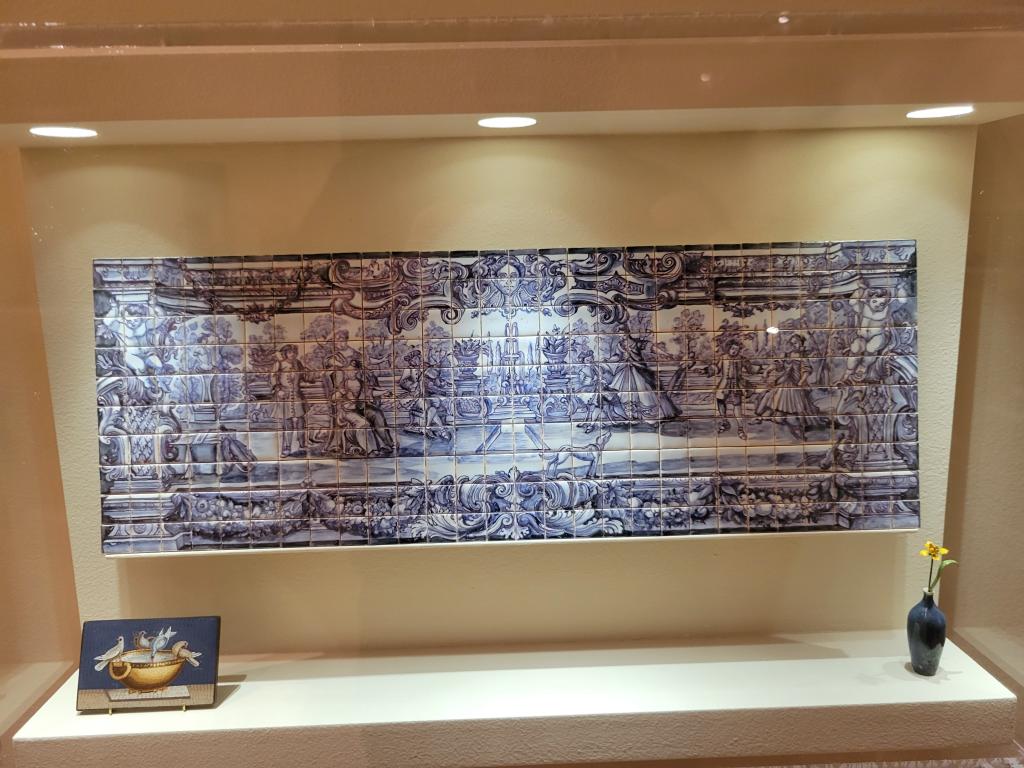 Or on a grand scale, how about an Inn?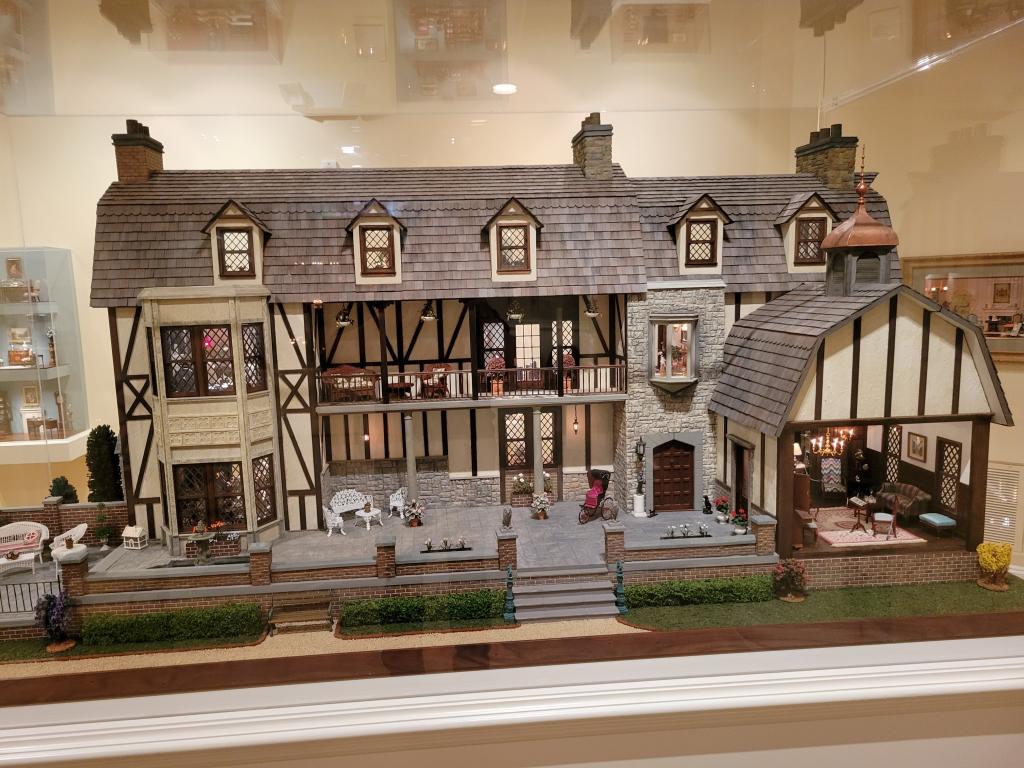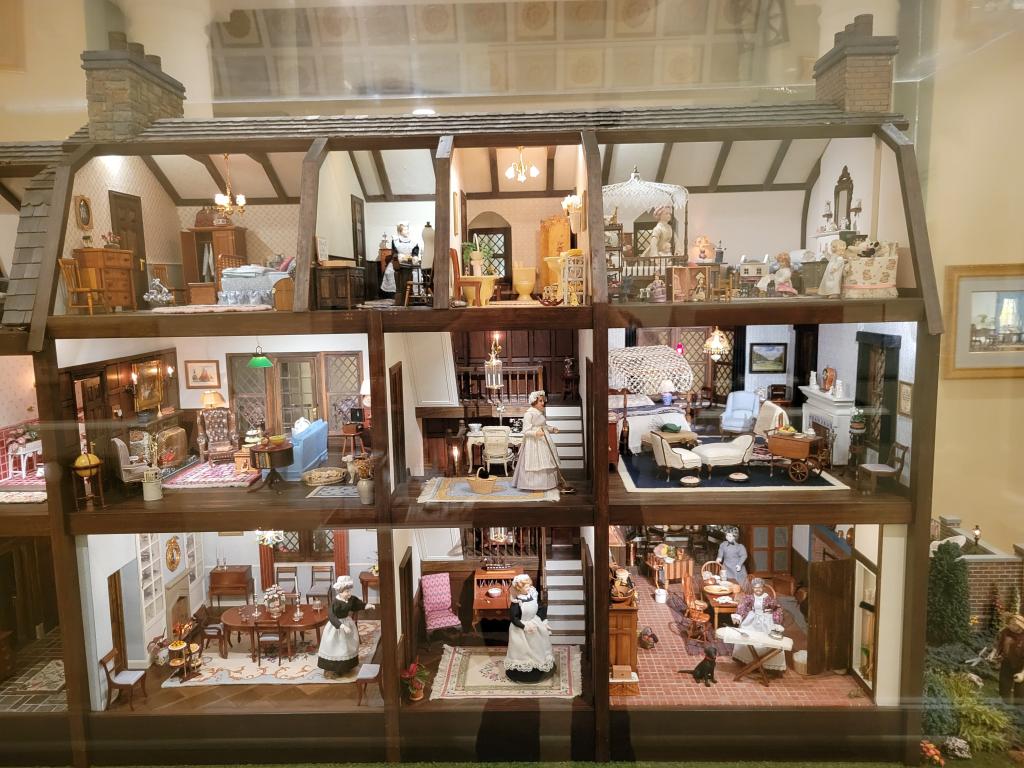 Or a very posh cando structure?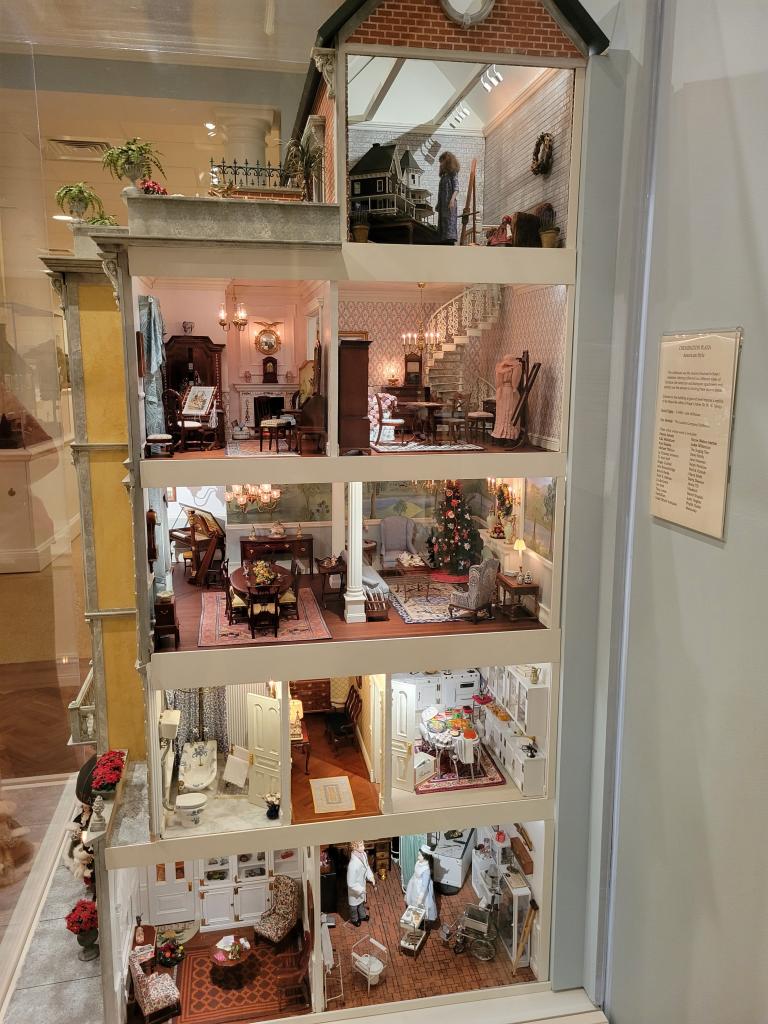 Or recreatures of favorite stage characters and musicals including beauty and the beast?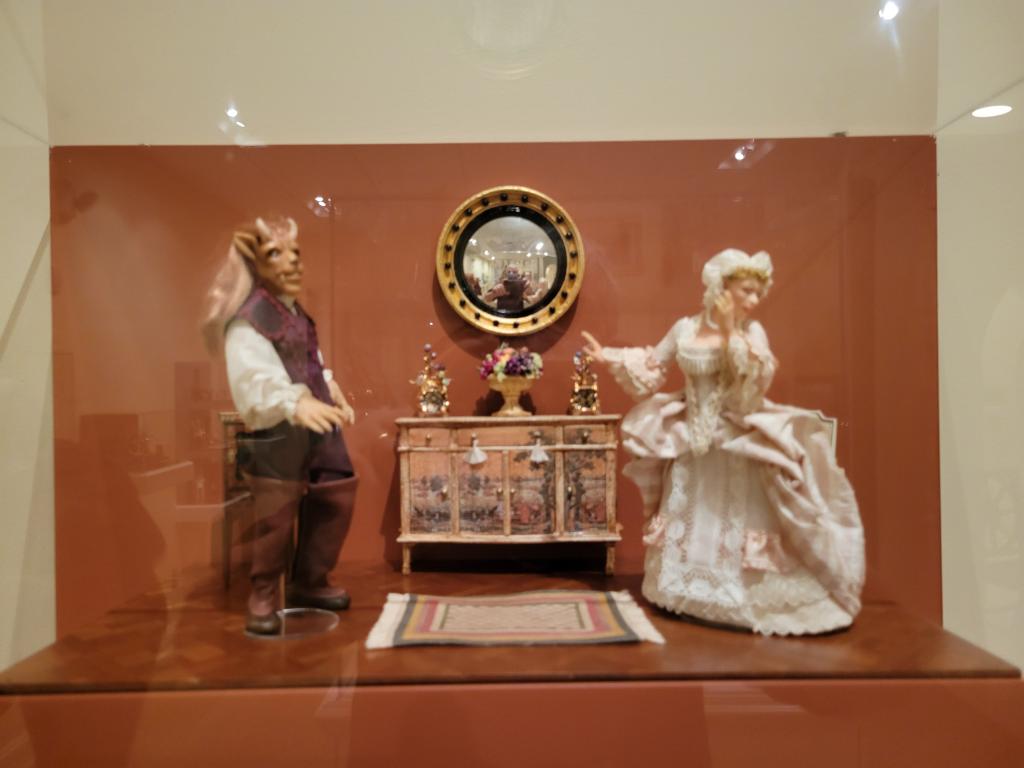 Or how about Nautical folk art re-created?