As we said in the last post, the exploration of new or non-traditional media.  How about using animated umbrellas to make a point?  I only have still pictures of this, and of the ghostly images left on the ceiling.  Diane Landry, a Canadian put this together and called it Flying School.  This exhibit has periodically shown up at the Cameron Museum since 2005 and is one of the most popular ones.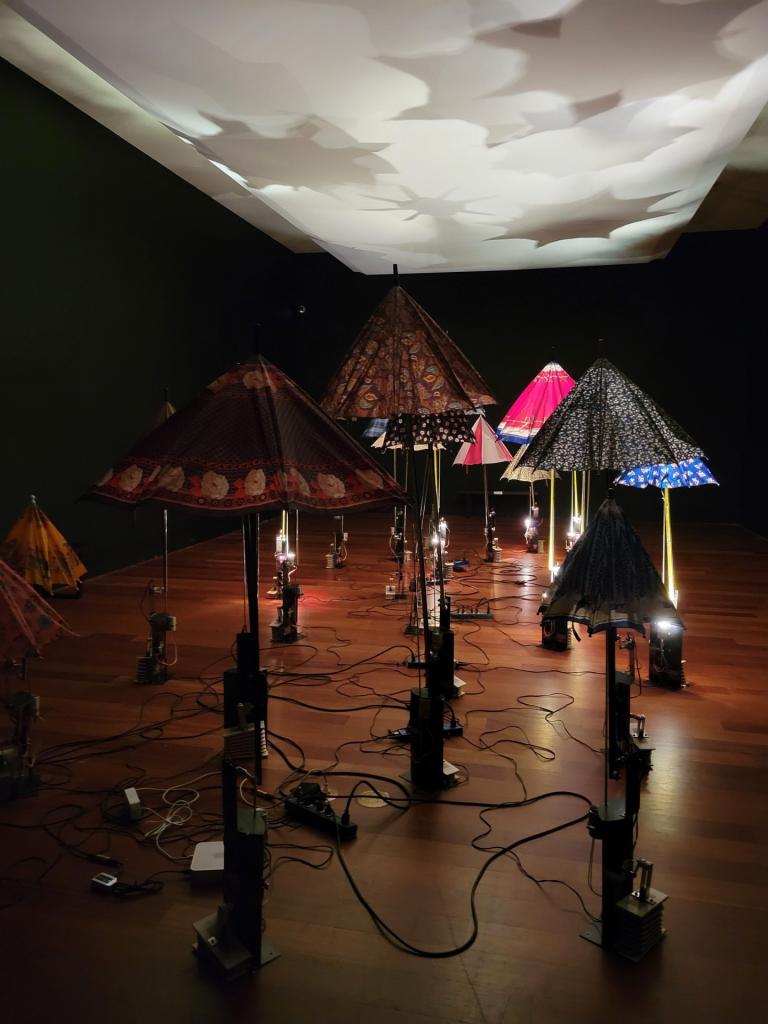 There is precious little religious or historical art in this museum, but here is an African American painting of a baptismal scene.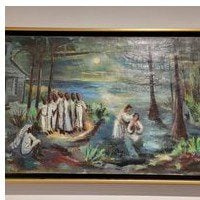 Another traditional African American form of art (and Indian art as well) is painted gourds.  Here are some interesting ones largely by Michele Tejuola Turner. This particular exhibit is called In Praise of our Mothers, and includes images of Harriet Tubman among others.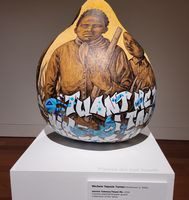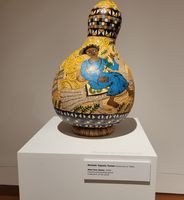 Gourds can come in many shapes. This is an exhibit called hair, involving three gourds,