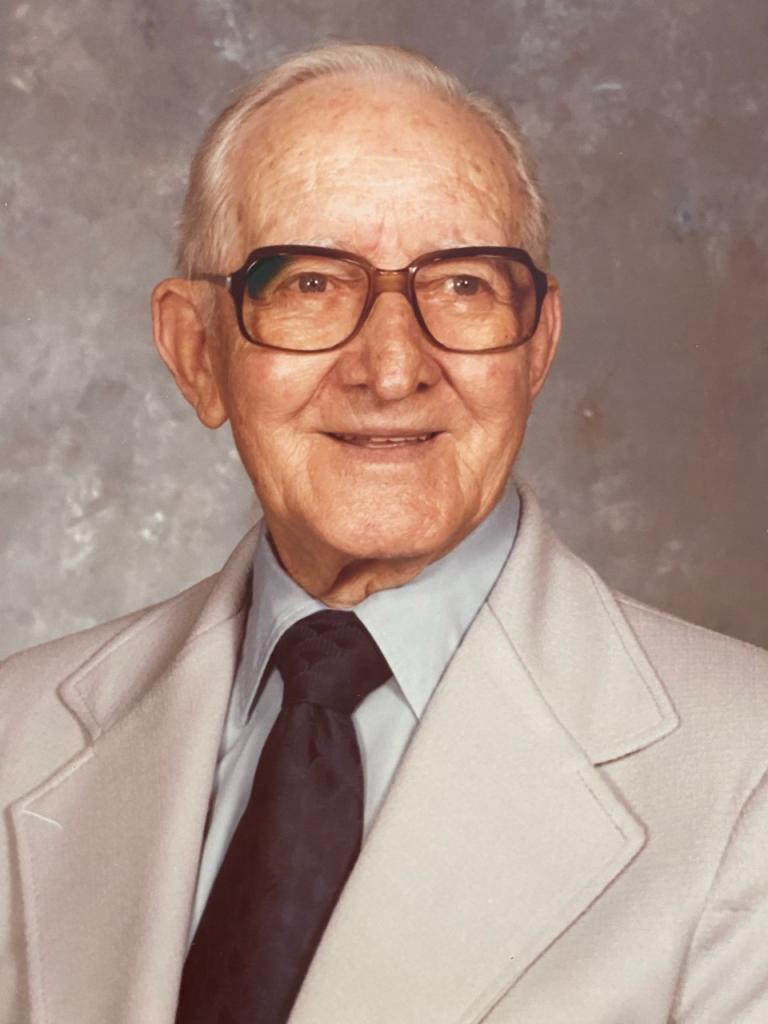 8/11/74
1 Cor. 11.31— 'Whatsoever you do, do all to the glory of God'.
In this world where we live, the church is Christ's organization. It is a place where we worship God, learn his Word, and fellowship with other Christians.  The Bible calls the church a holy nation, God's own people, the household of God, a holy temple in the Lord, a dwelling place of God in the Spirit, and the body of Christ.  These phrases are used to indicate the spiritual reality of the church.
Nothing can take the place of church attendance. If one is a true follower of Christ, he will scorn such flimsy excuses as the weather being too hot or too cold, rain or snow, as unworthy of a believer in Christ. Many people say they can stay at home on Sunday morning and worship God in their own minds.  The person who does only this fails to give God the complete worship to which he has a right, for God is the creator of our bodies, our minds, and our souls.  Therefore, both the body and the mind should participate in rendering to God a complete act of worship.  Some people say that they can stay home and listen to a sermon on the radio and it takes the place of a church service.  We do not go to church just to hear a sermon, we go to worship God and to serve him in fellowship with other Christians.  We cannot be successful and happy Christians without being faithful in church.  The church is a place of service, we are saved to serve.  Attending. church means spiritual with each other. Too many Christians have become too preoccupied with time and other things to be aware of God's gracious dealings with them.
There is an urgent need for Christian to share with one another their experiences of God's loving kindness and tender mercy.  We witness by the life we lead and by the things we say. Neither by itself is sufficient. We can witness for Christ by the smile on our faces and the love in our hearts. We are to love each other. Christ said by this all people will know that you are my disciples, if you love one another. Love does more to solve our problems than anything else does.
Of all the gifts God offers his children, love is the greatest, of all the fruit of the Spirit, love is the first.  The Bible says we should be just as much in love with each other, as God was with us when he gave his Son on the cross to die for us.   How strong is your love for God and your fellow human beings? How strong is your love for your church, remembering that God's church is not a building but a group or groups of his followers keeping his commandments… one of which is do not neglect the gathering of yourselves together.