There is of course a sobering side to touring an old city where religious strife once took place. There is a martyrs memorial in Zurich by the river where various Baptists were drowned due to their views on baptism. They were drowned in the Limmat River for their immersions, so to speak.  Here is the stone…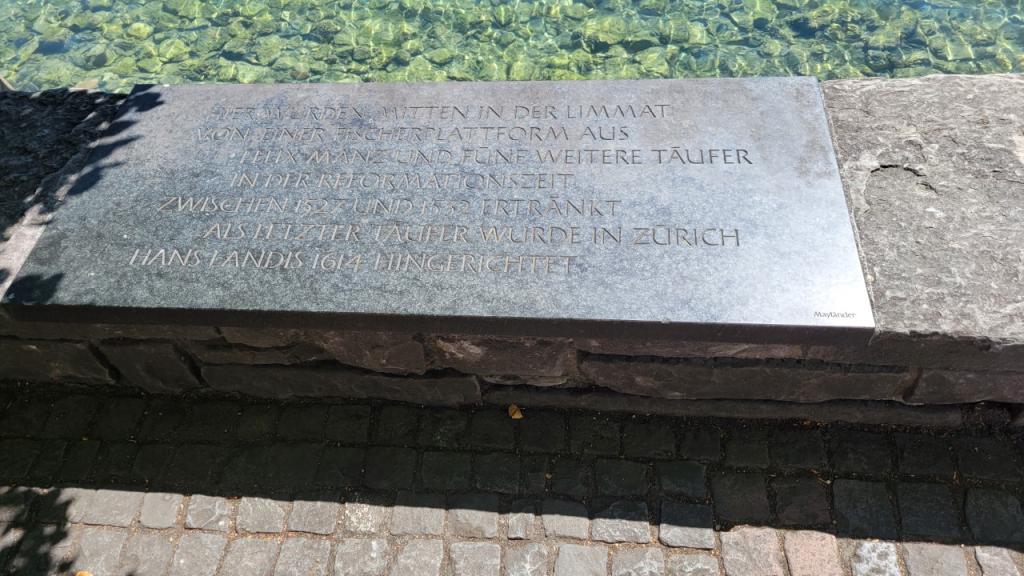 There is a nice promontory overlooking the city where people gather, picnic, and even play giant chess.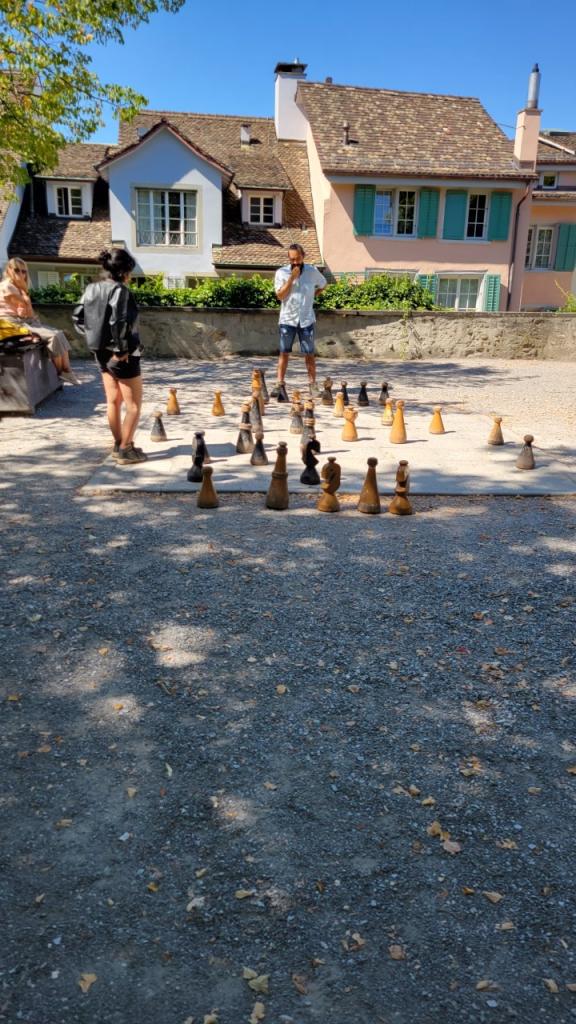 How did people in the old days advertise their wares and work. Well one way was to make a symbol of what you made and hang it over the door, for instance a key maker (see below), or perhaps build a little statue as a bread and cake maker,  or even make an eyecatching symbol that is intriguing enough to get people to peek into your shop.