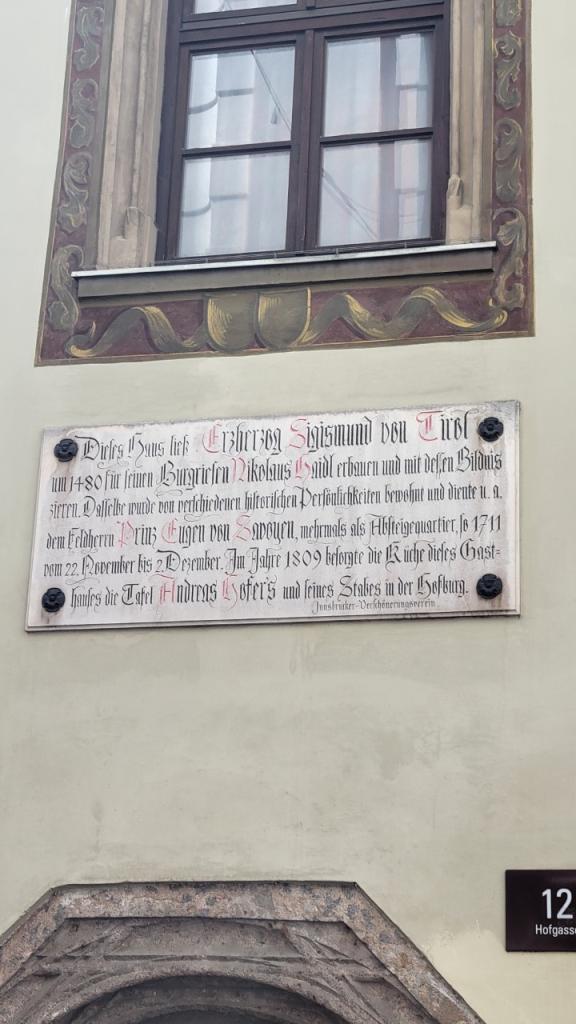 Whereas Munich is a huge city by European standards (over 1.5 million inhabitants), Innsbruck Austria is only about 130,000.  Let's clear up one thing— the Alps are partly in Germany (remember Bavaria), Austria, Switzerland, and a tiny bit in France.  Of course the Swiss and secondly the Austrian Alps are the most famous, and Innsbruck is famous for hosting two winter Olympics when I was young.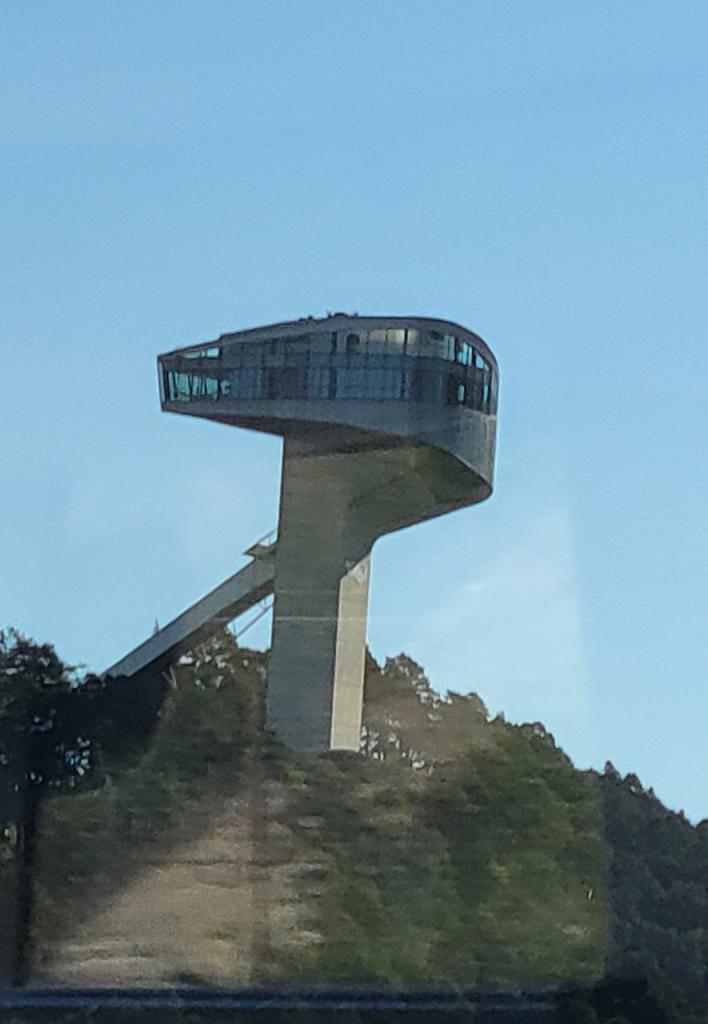 Behold the ski jump tower.   And below the view from up there…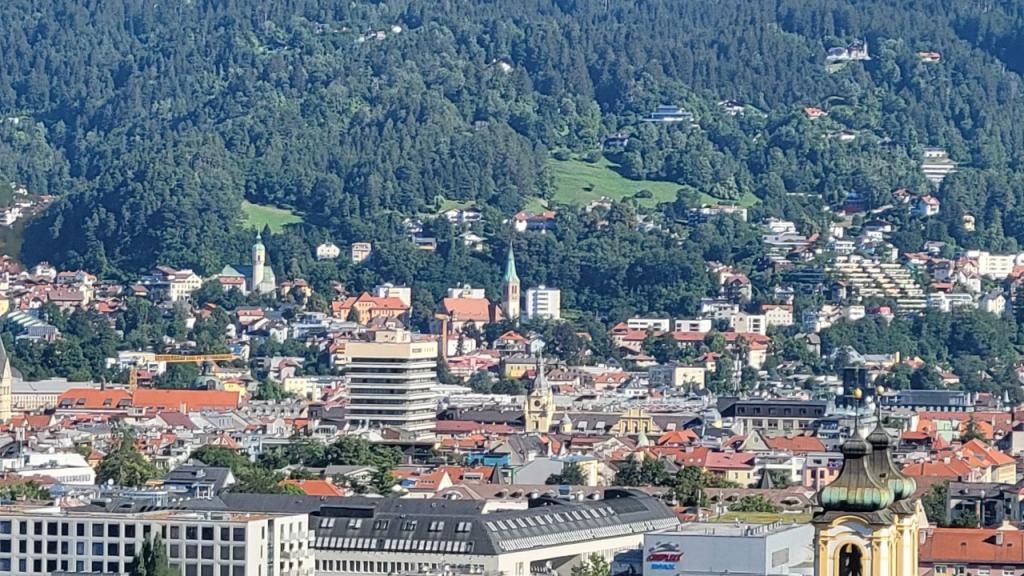 The view in the opposite direction.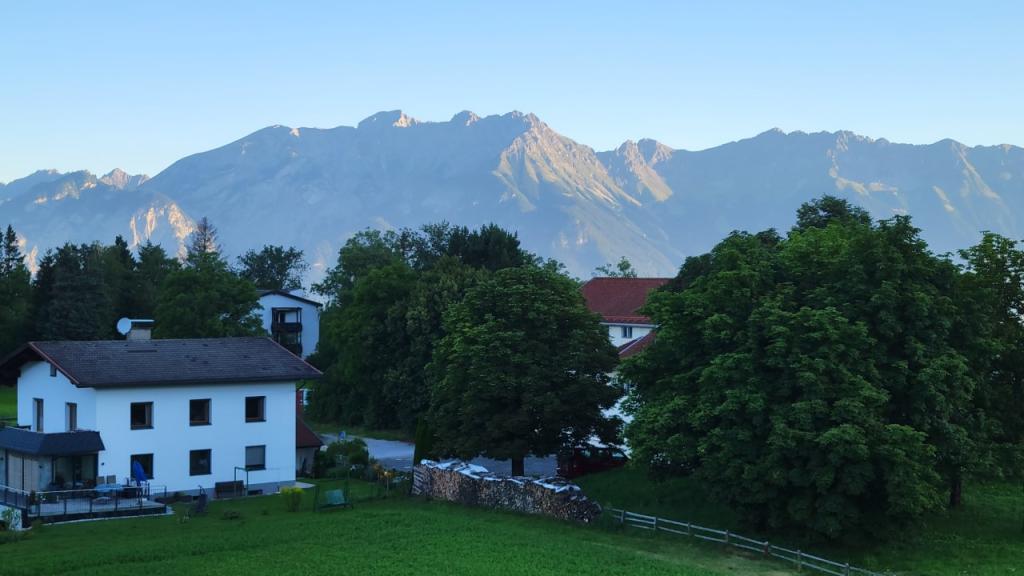 In town there is the Olympic ice skating rink.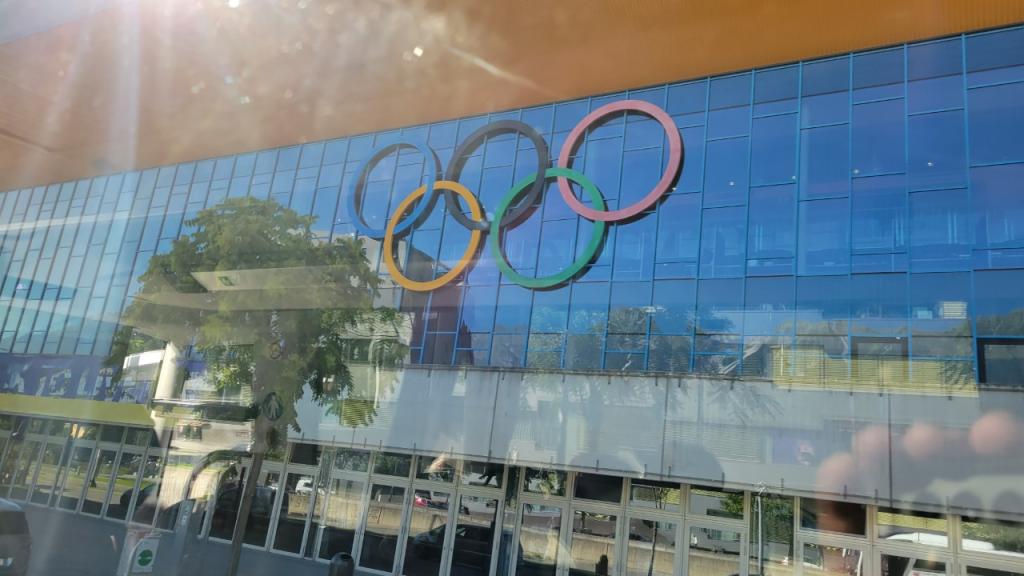 But these are by no means the main attractions of this city today.  There is the royal palace, the royal chapel, in many ways like Westminster in London, for the statues and vaults of the kings and queens and other notables, and there is the celebrated Golden Roof building.  The Hapsburgs used Innsbruck as a sort of winter palace place, complete with a hunting lodge, as we shall see, whereas in the summer in Vienna. Remember the Austro-Hungarian Empire?
Here's the famous golden roof building. Actually gold plate… and the guide told the story of how a repair man couldn't resist the temptation to steal a few of the gold shingles and pad his retirement account. Alas, he was caught after the fact gold fingered rather than red handed.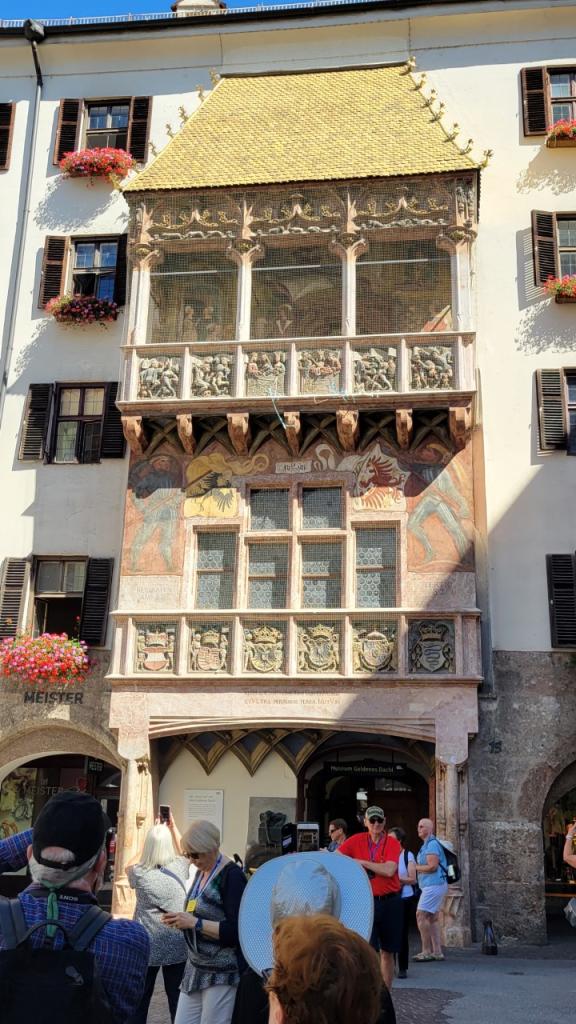 Innsbruck was bombed in WWII, and the downtown has been beautifully restored.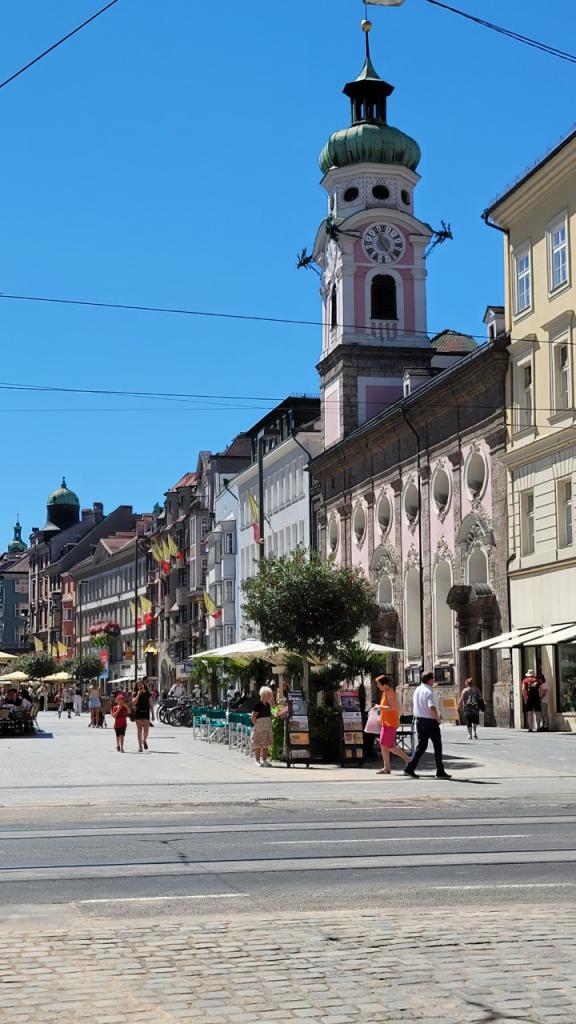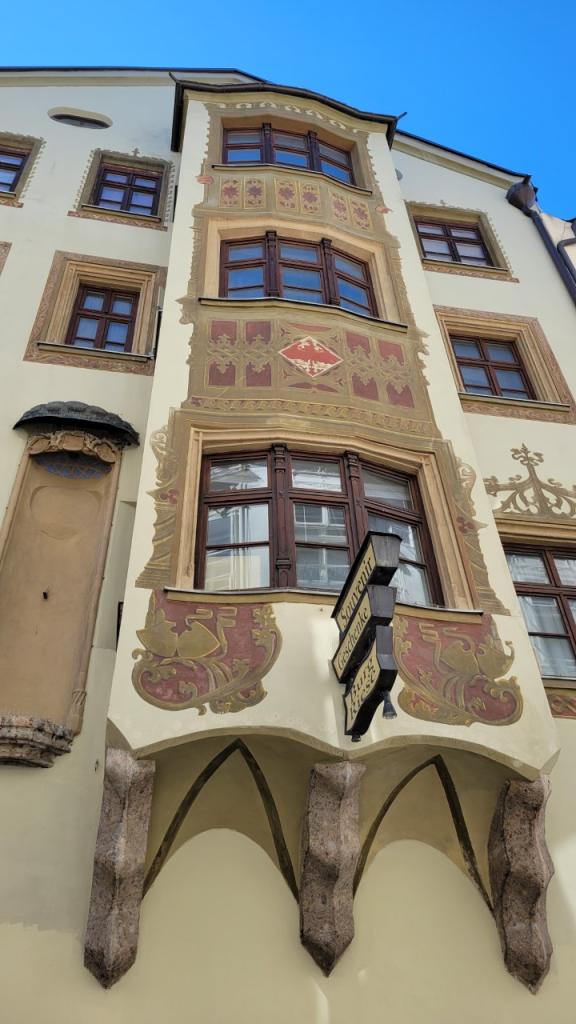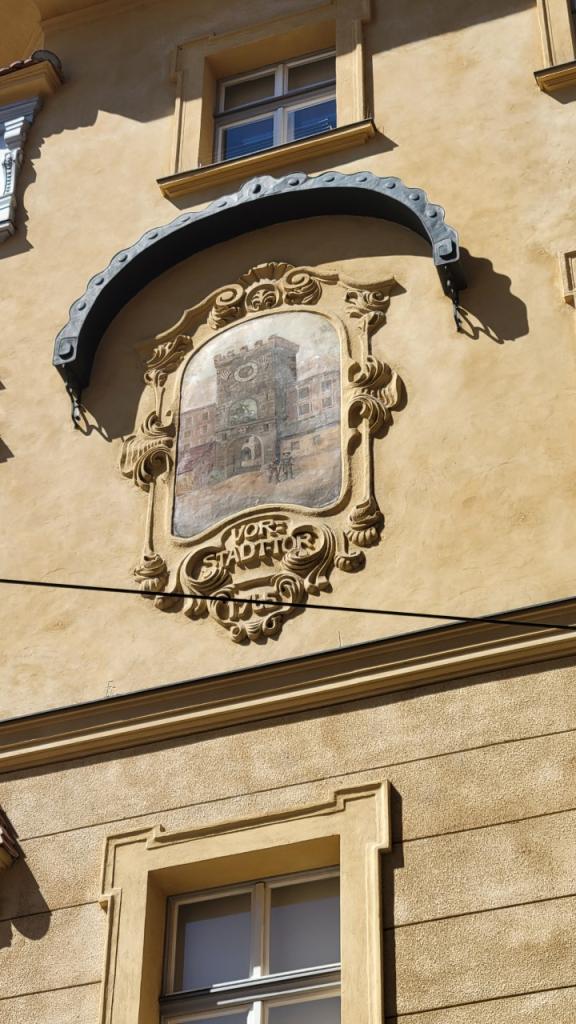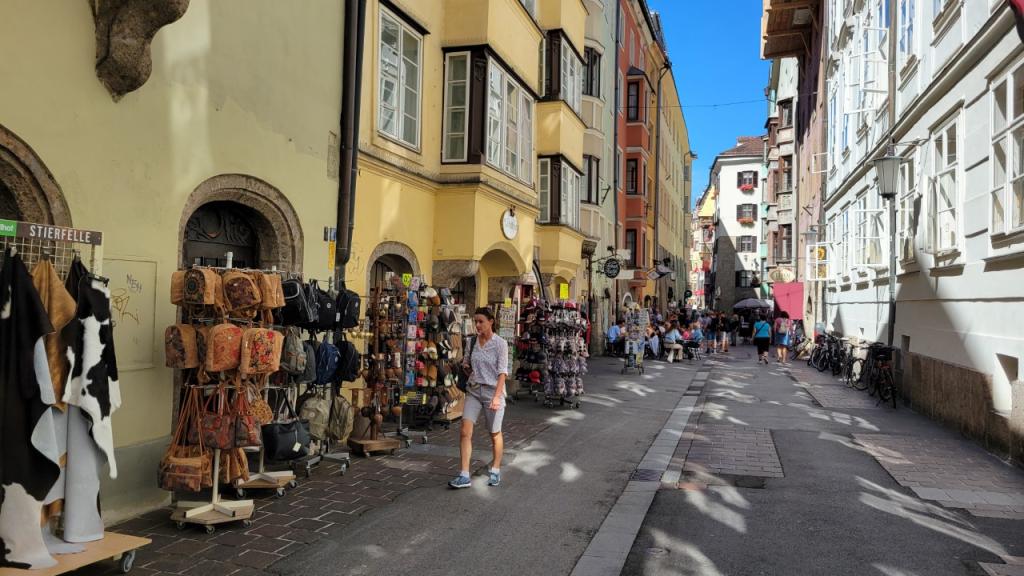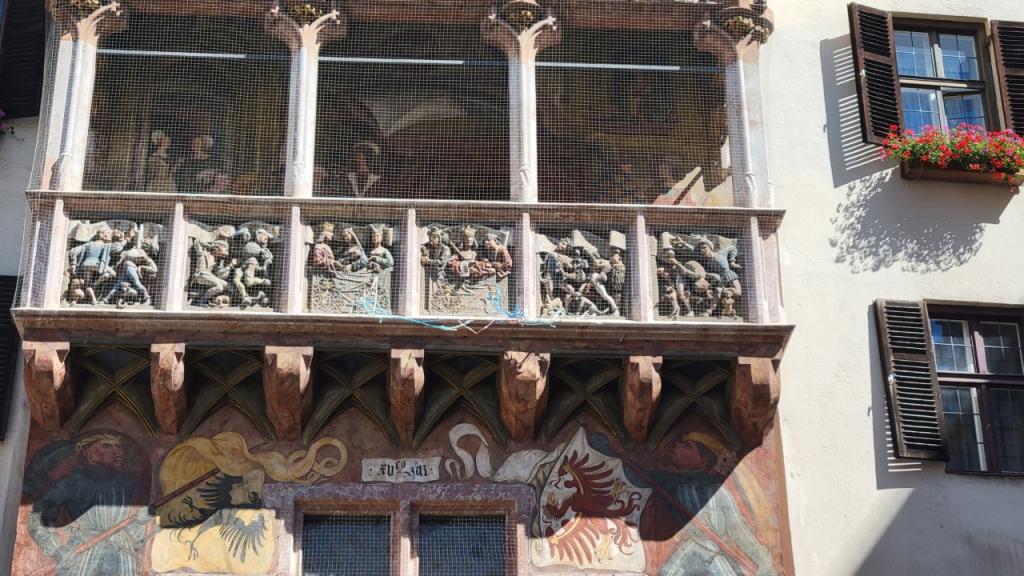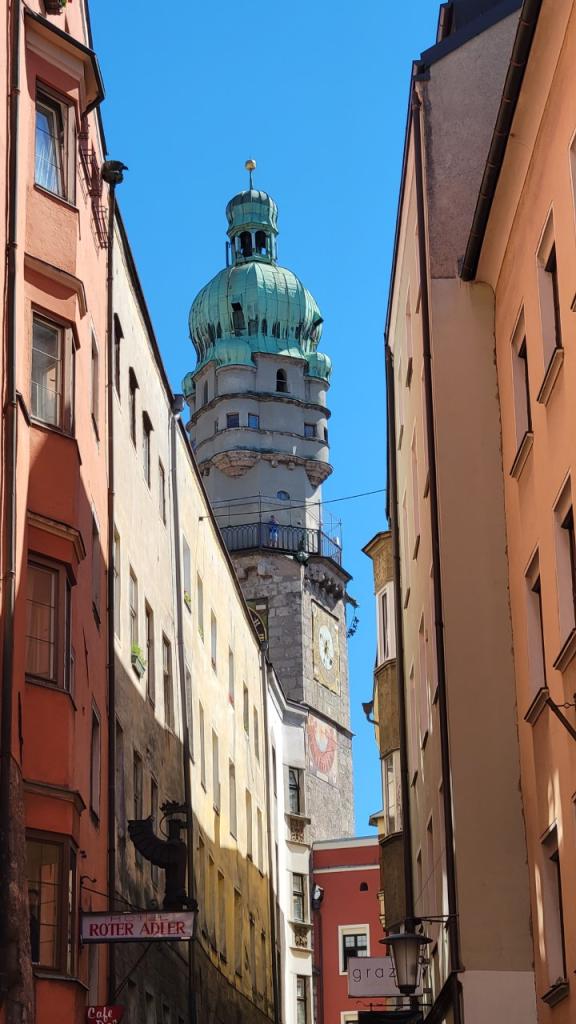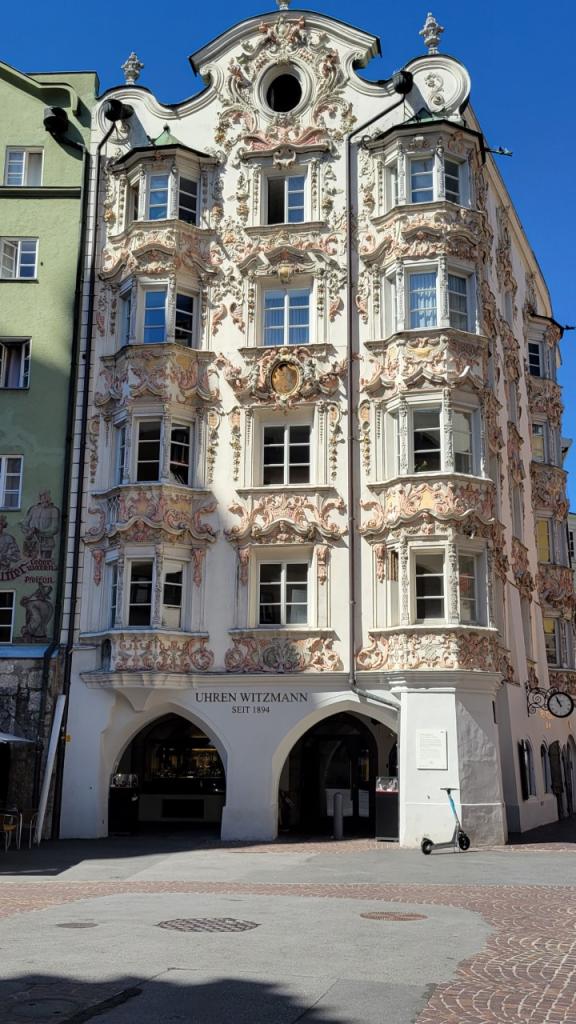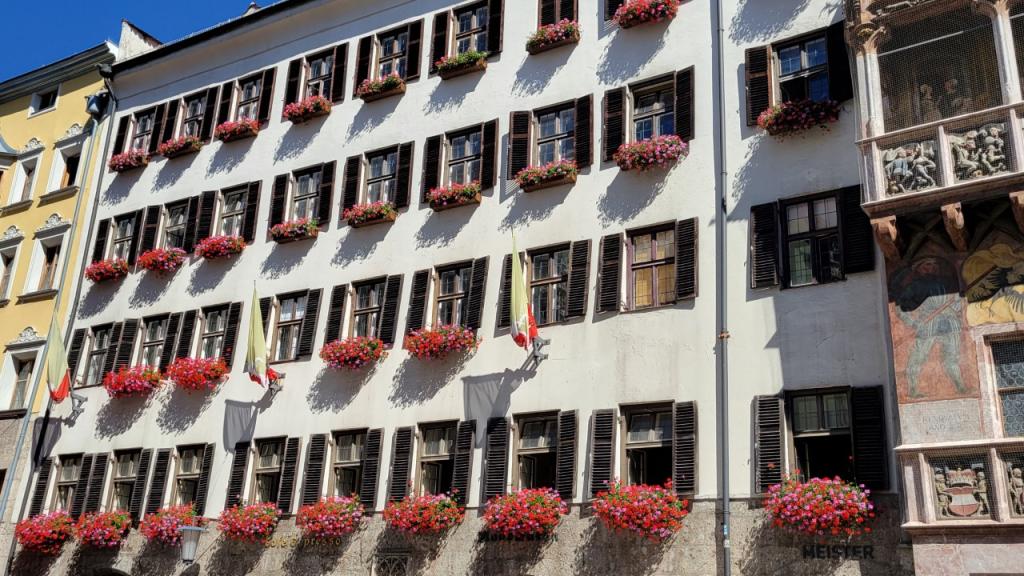 In the next post we will cover the palace and the hunting lodge…