St. Simon's monastery aka the Cave Church, aka the church built on the garbage dump in Cairo is world famous, and rightly so, not least because it illustrates how God can use people to turn trash into treasure.  This church is built in the neighborhood of the city garbage collectors, and you have to ride through piles and piles of stacked up garbage of various sorts to get to the church.  The Christians here make their living doing tasks no one else wants— collecting the garbage, sorting it, selling the valuable bits, and building the church. It is a church famous for healings, and artists have come from all over the world to contribute carvings, statues, paintings to adorn this remarkable church.  You can look up the legend about St. Simon that led to this becoming a sacred spot.  I'm concentrating on the modern phenomena that is this church at this spot…
There are many obstacles to building a Christian church anywhere in Egypt, including in Cairo. This church had gotten so big, they needed to expand at one point, but kept running into roadblocks from the authorities.  The current pastor however had a plan.  He waited until Ramadan celebration, because up on the cliffs above the church they would be firing cannons off.  Timing things just right, the contractors set up the explosions to remove rock and allow the building to progress when the cannons were fired.  Nobody was the wiser, until after the fact when the work was done.
These first shot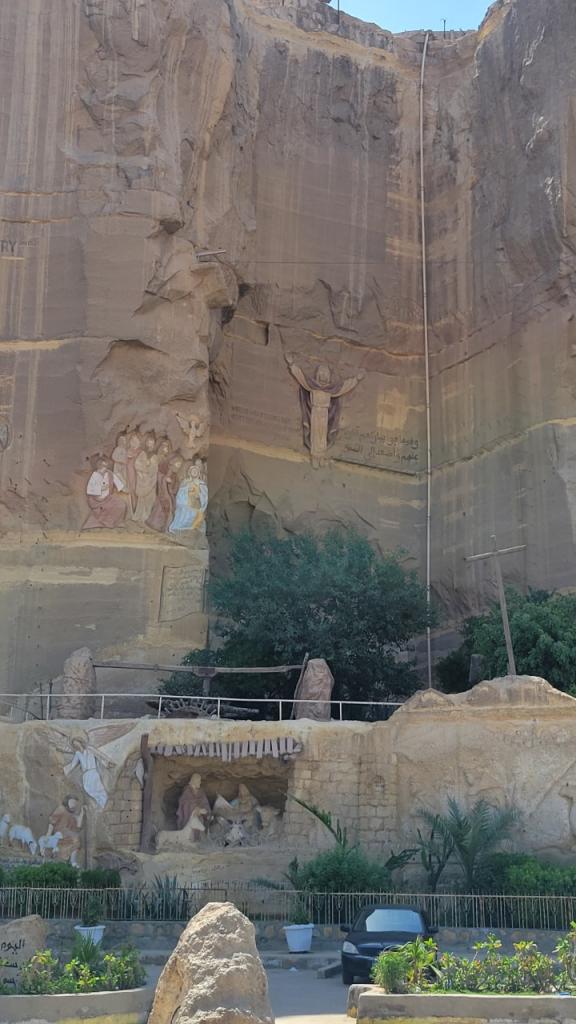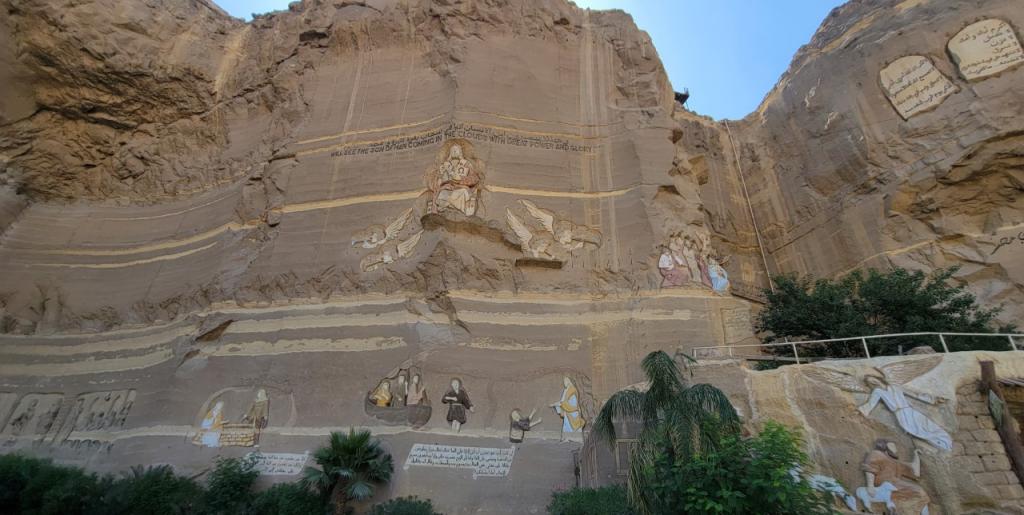 give you perspective on where the church is…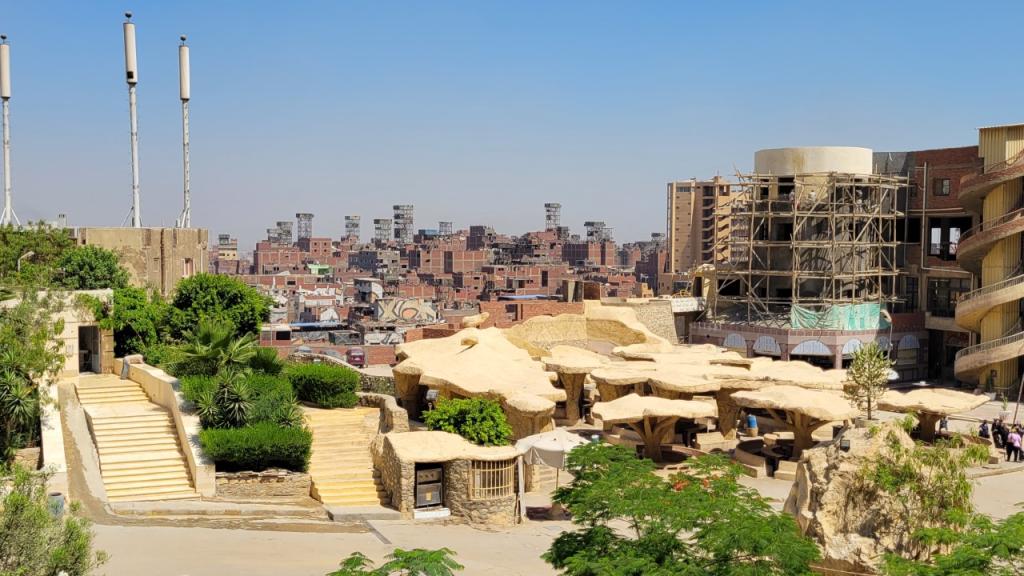 Besides the cave church there is also a Coptic orthodox sanctuary on the grounds…
Here are a few shots of the cave church itself….
The remarkable stone and statue work by artists including carvings of Biblical scenes simply adds another dimension to this church…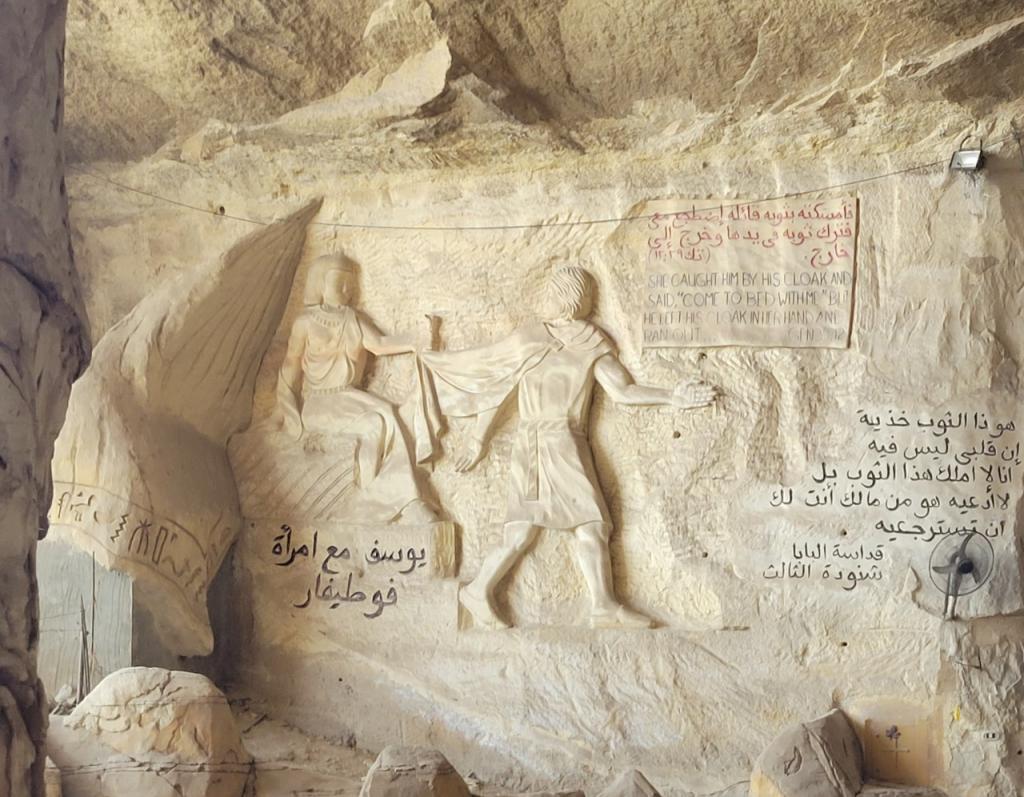 This is of course from the story of Joseph.  The languages are Arabic, Coptic, and English.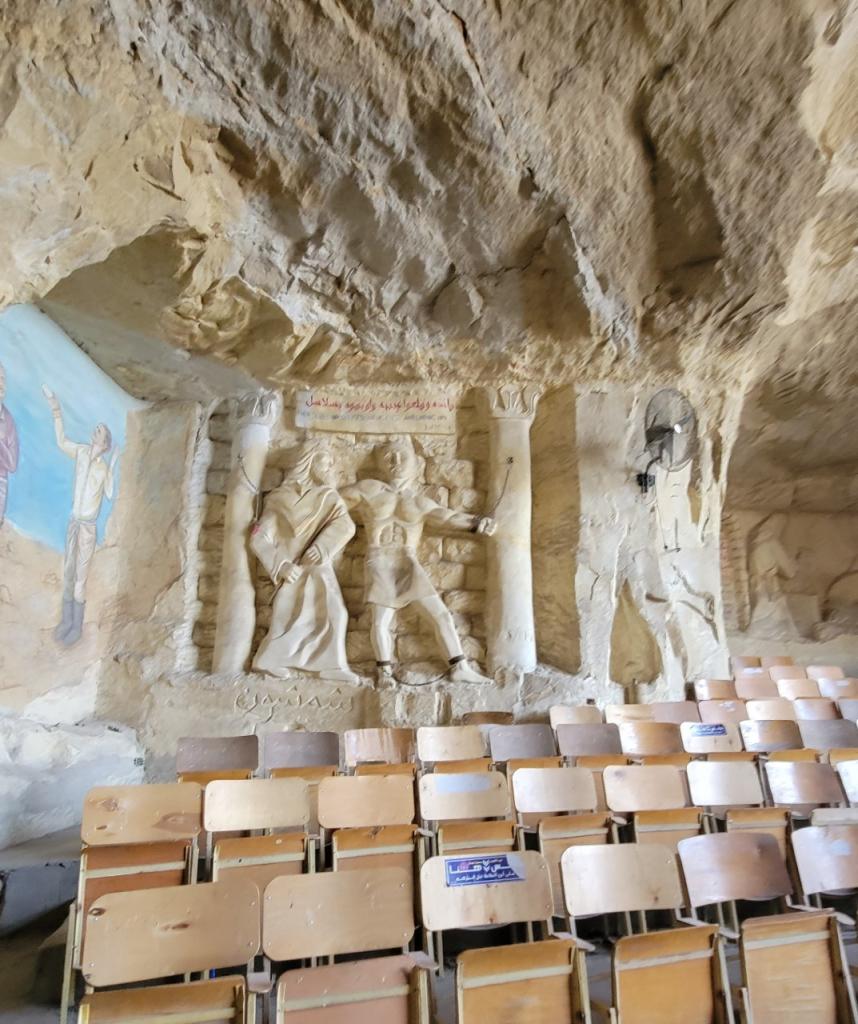 The story of Samson.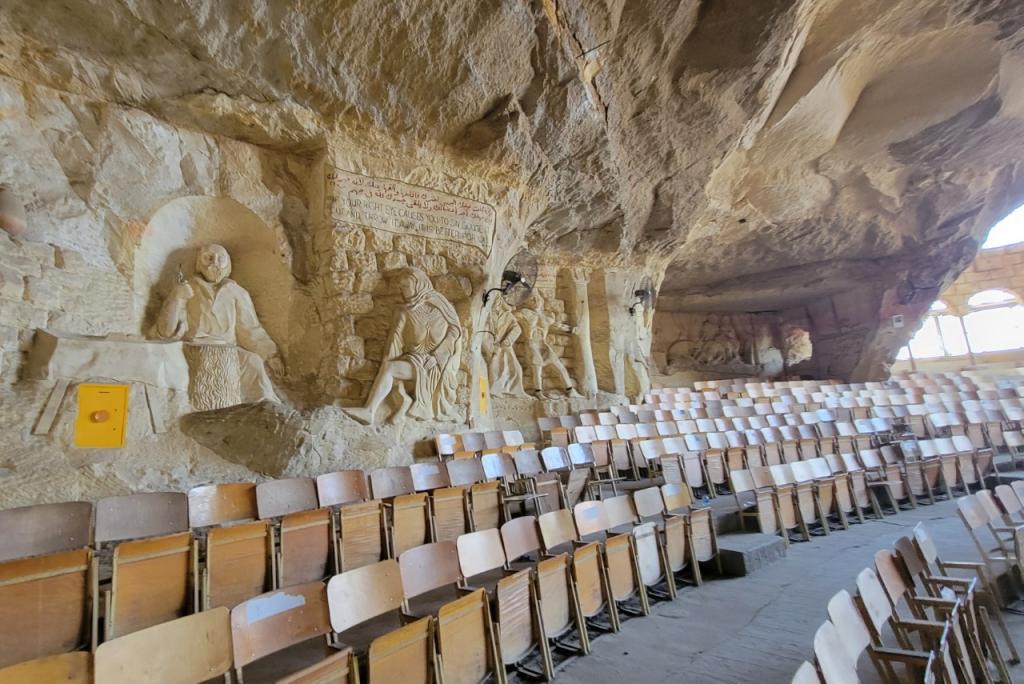 A wider shot of these scenes…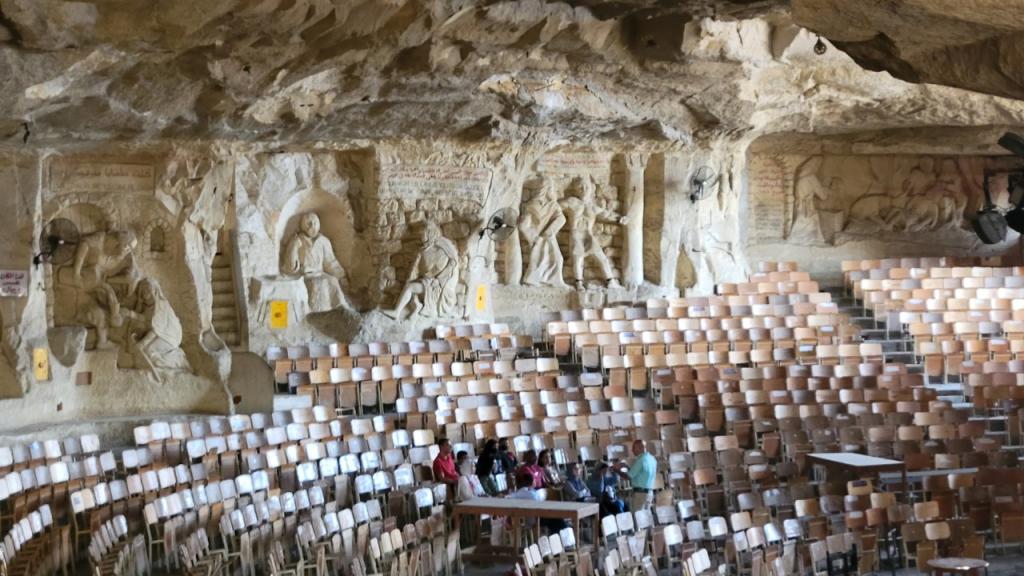 While the carvings inside are mostly OT scenes, the carvings outside are mostly NT scenes…Here are disciples following Jesus.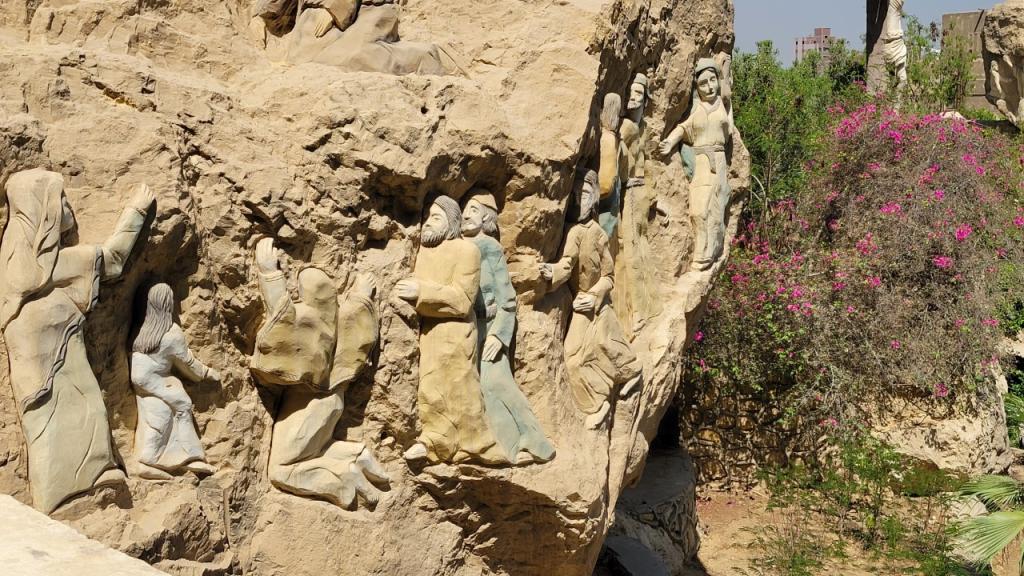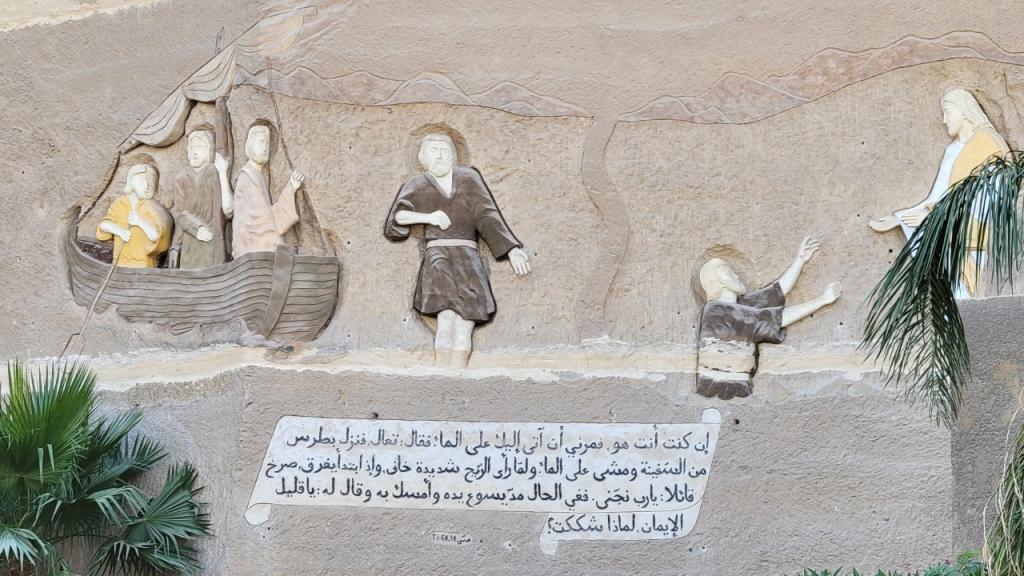 Here's Peter with that sinking feeling…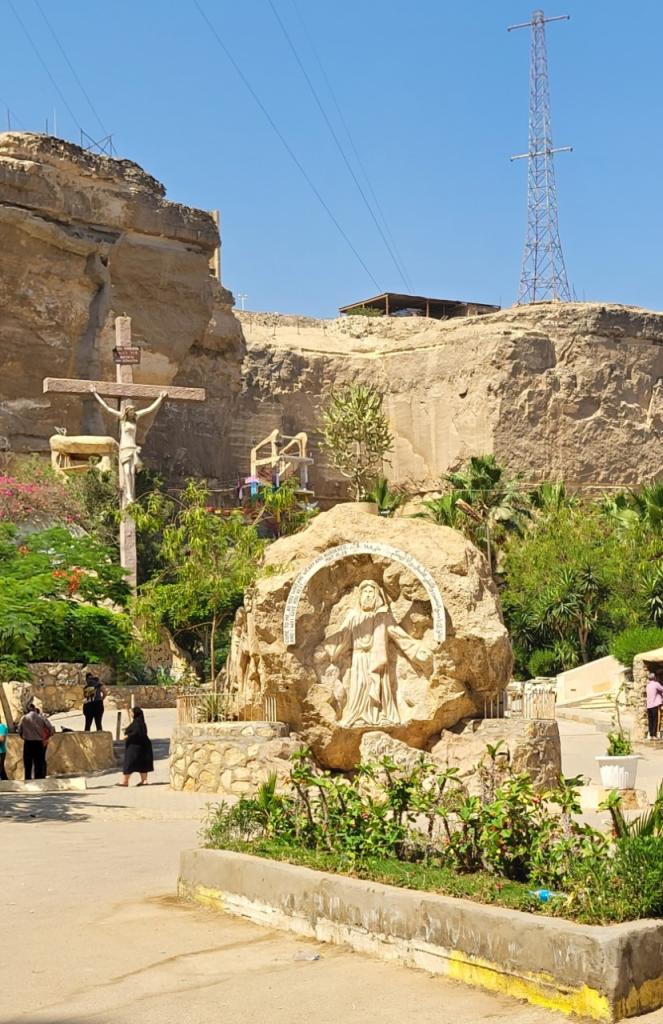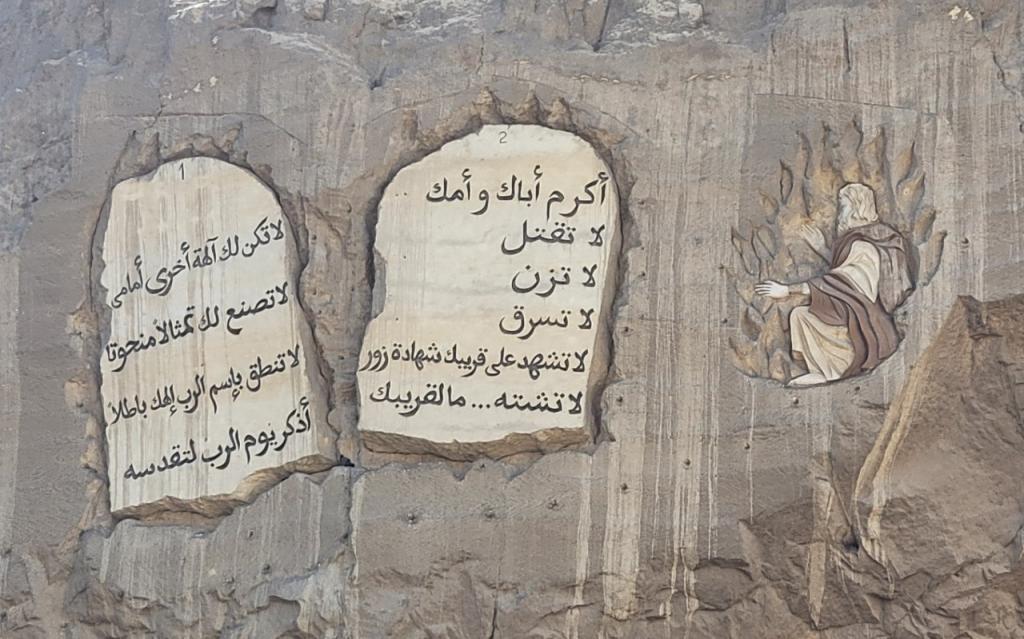 The ten commandments in Arabic.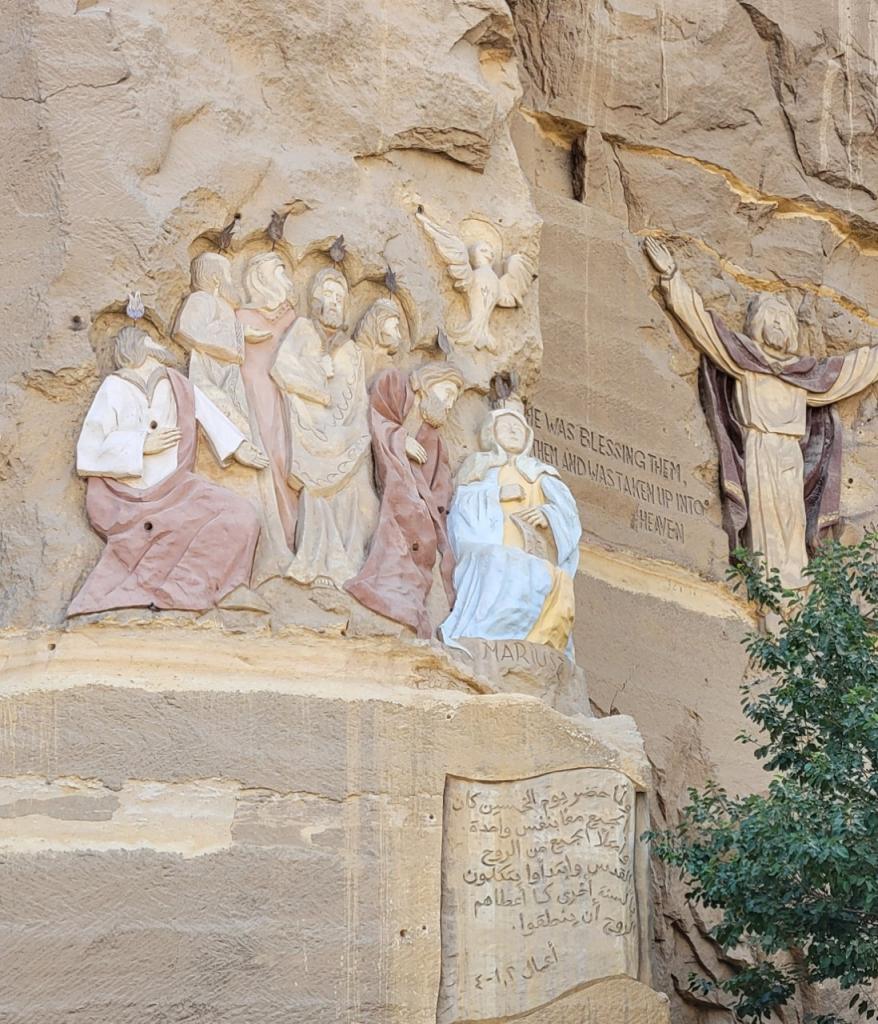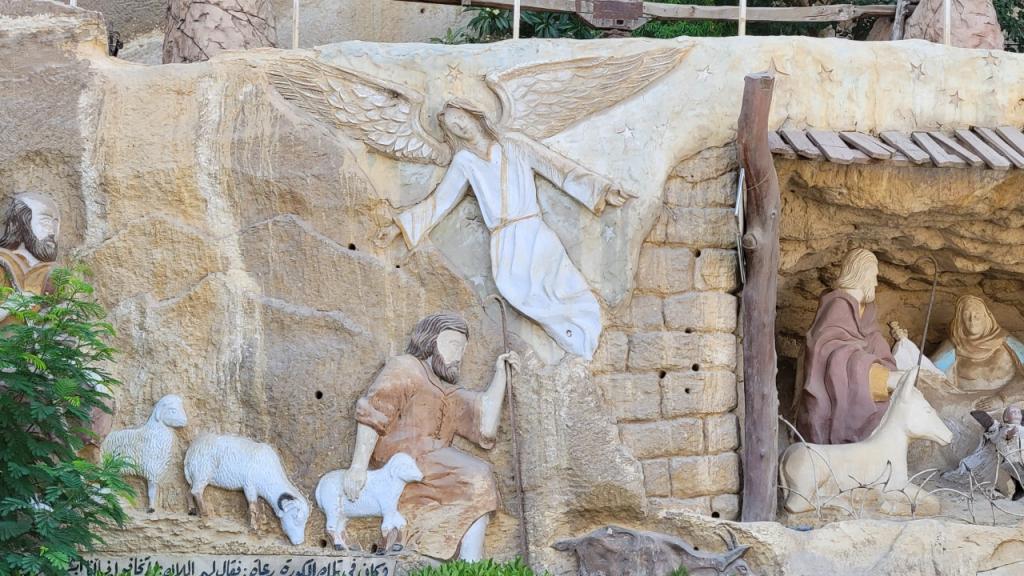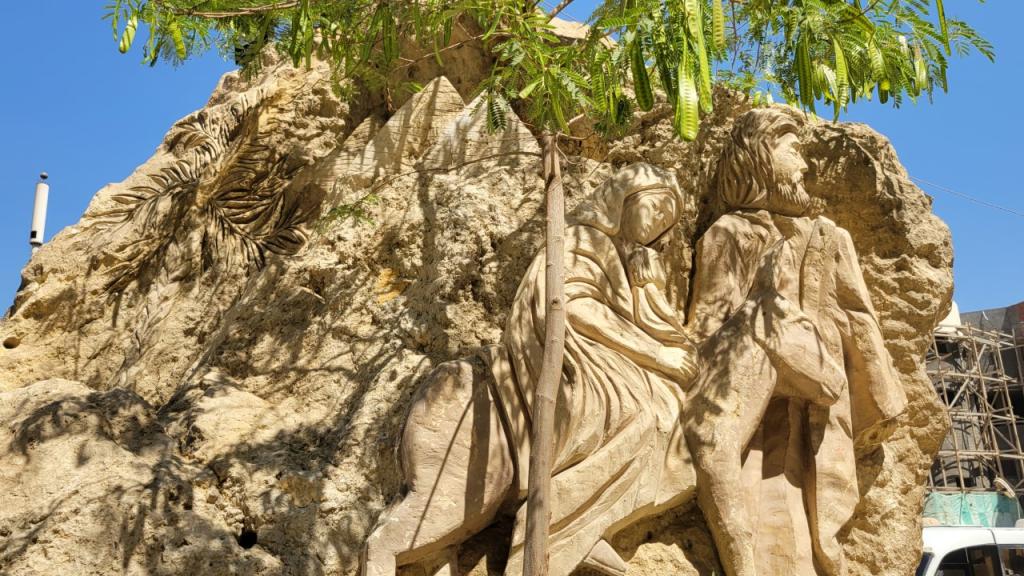 Mary and Joseph heading for Egypt.
This dome is in front of the Coptic church…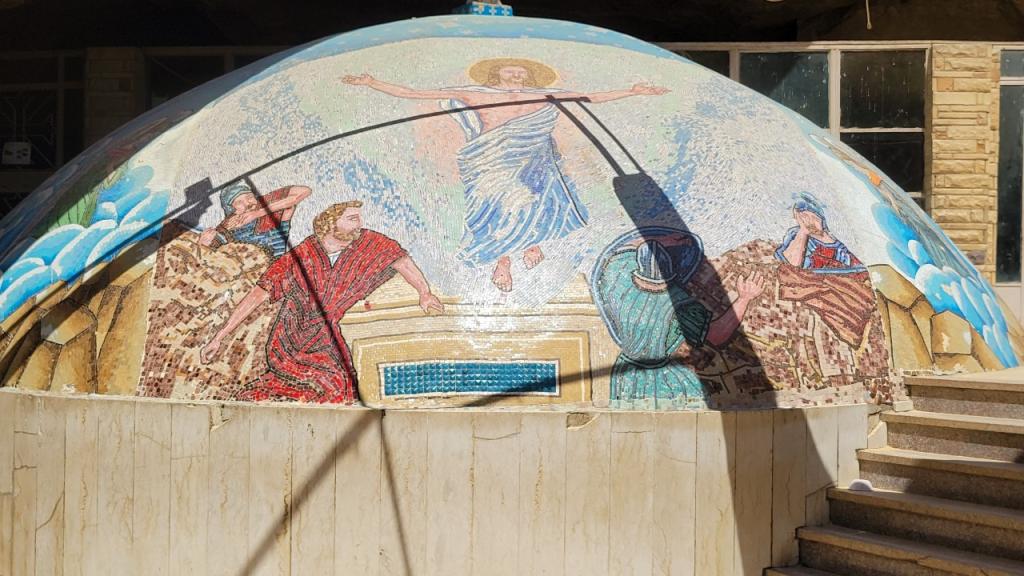 Because of the legend about St. Simon the verse about if you have enough faith, you can move mountains is important to this church…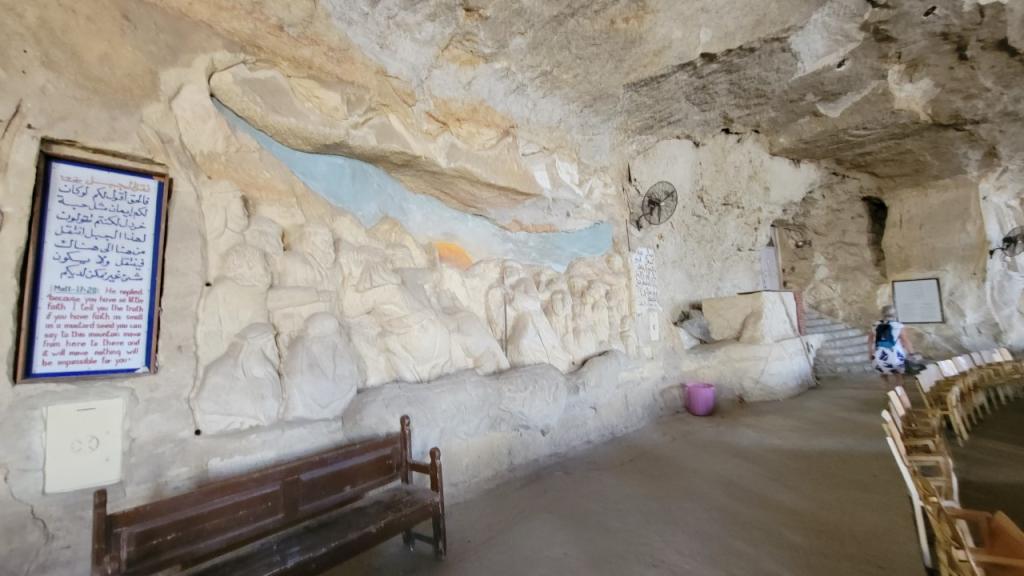 Here is the statue of St. Simon himself…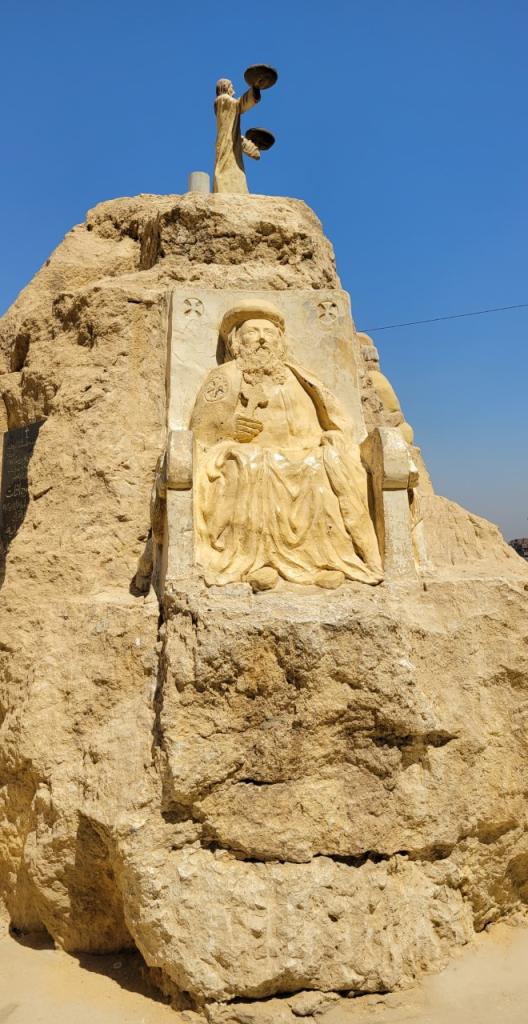 Here are shelters from the blistering heat for visitors…