Urfa, or Sanli-urfa (which means beautiful Urfa, pronounced Shanli-Urfa) is an interesting town. According to one Muslim tradition, this is where Abraham is buried (compare what the OT says). In fact this city in NT times and before was known as Edessa.  In this post we will look at the market place in town, and then in the next post we will consider the now famous archaeological site of Gobeckli Tepe which is not far outside the city and the remains in the new Urfa museum of that and surrounding sites in Urfa itself.
Turkish markets include everything including the kitchen sink, but it is by no means just like an American farmer's market.  It's more like that plus a middle eastern bazaar with the spices and lots more, including the bizarre.  Here are some of the spices….
Yes this last involves tobacco. Unfortunately, many Turks still smoke like chimneys despite the health risks, and many roll their own cigarettes.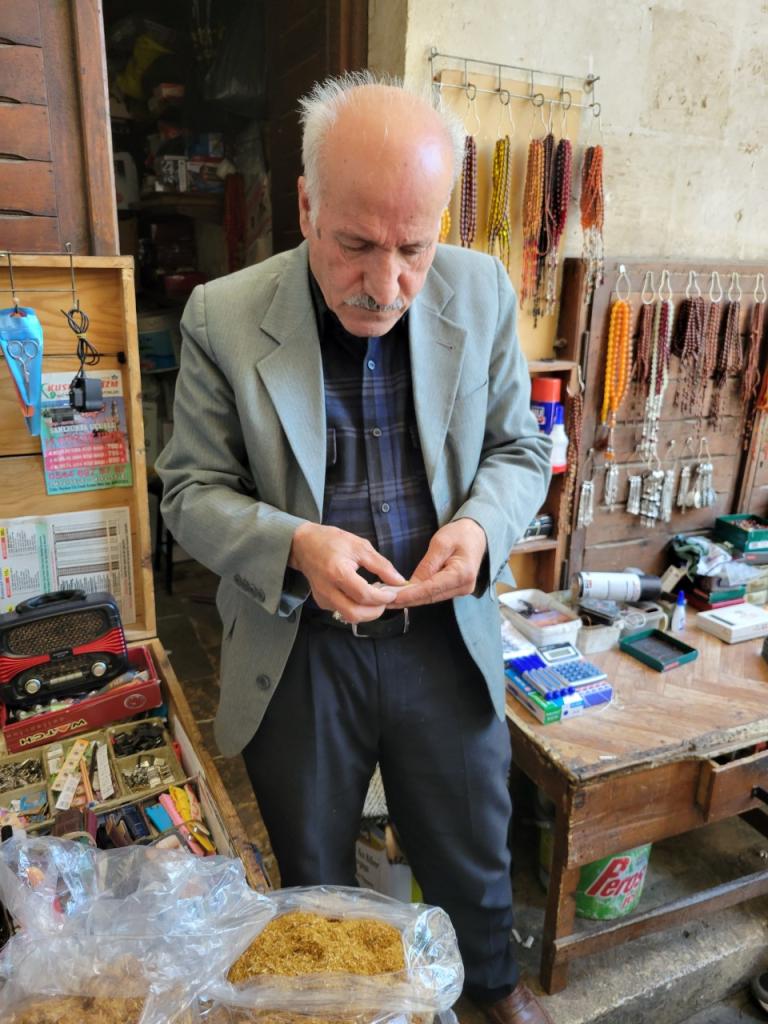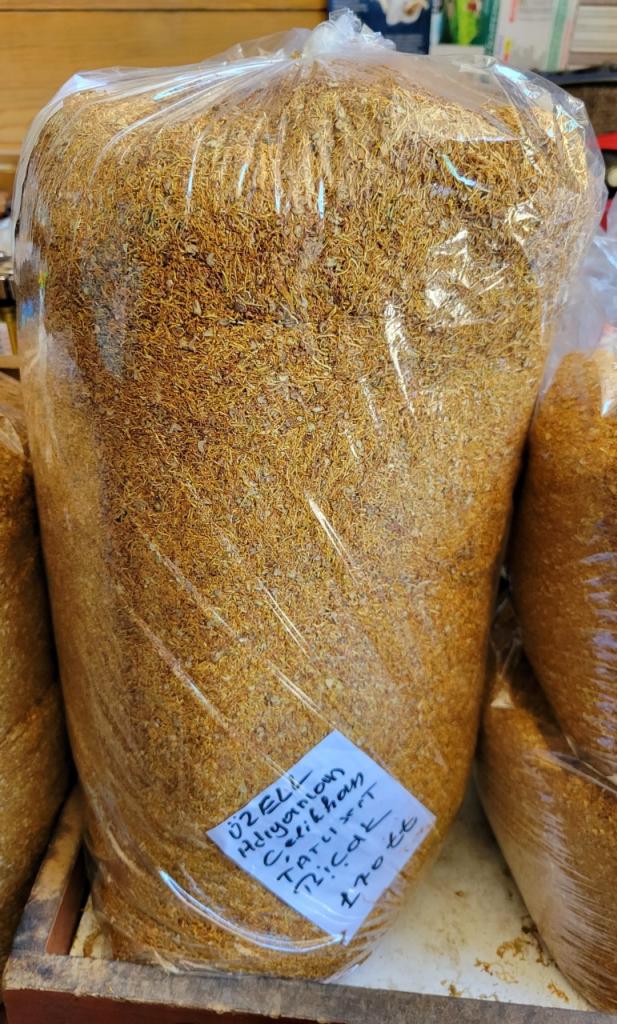 The tobacco from America that makes it to Turkey is burley tobacco, a coarser sort grown in Kentucky, unlike the broad leaf grown on the east coast of the U.S.
Almost any nut you can name (except macadamia nuts) grow in Turkey, which is the pistachio capital of the world as far as I can see…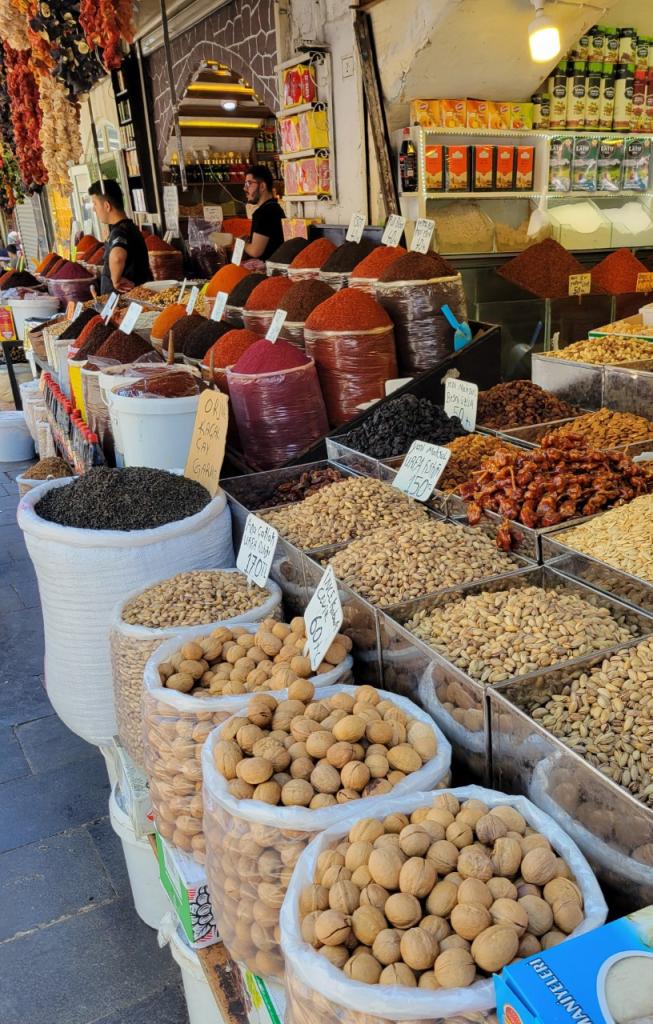 Here's pistachio tree and note the buds…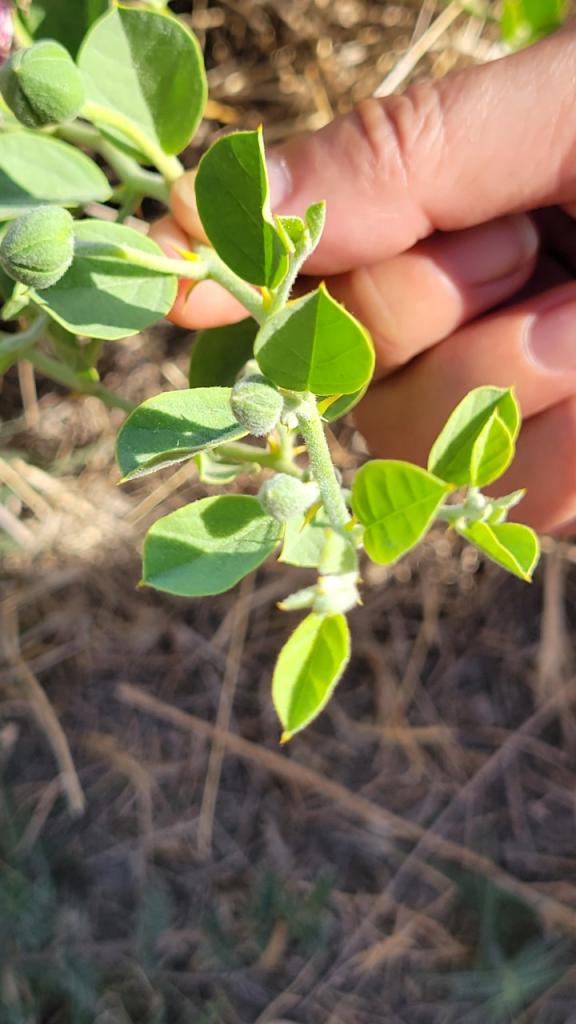 That is not to be confused with an olive tree of which there are millions in Turkey…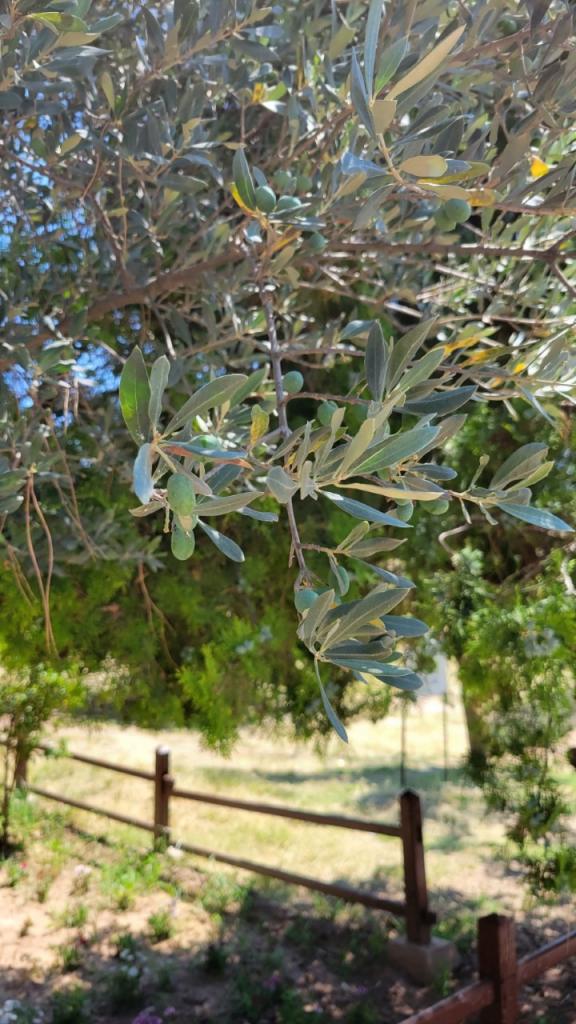 But back to the market….. look out for the veggie carts on the move….
And there are other foodstuffs as well….  no the following are not boiling ping pong balls…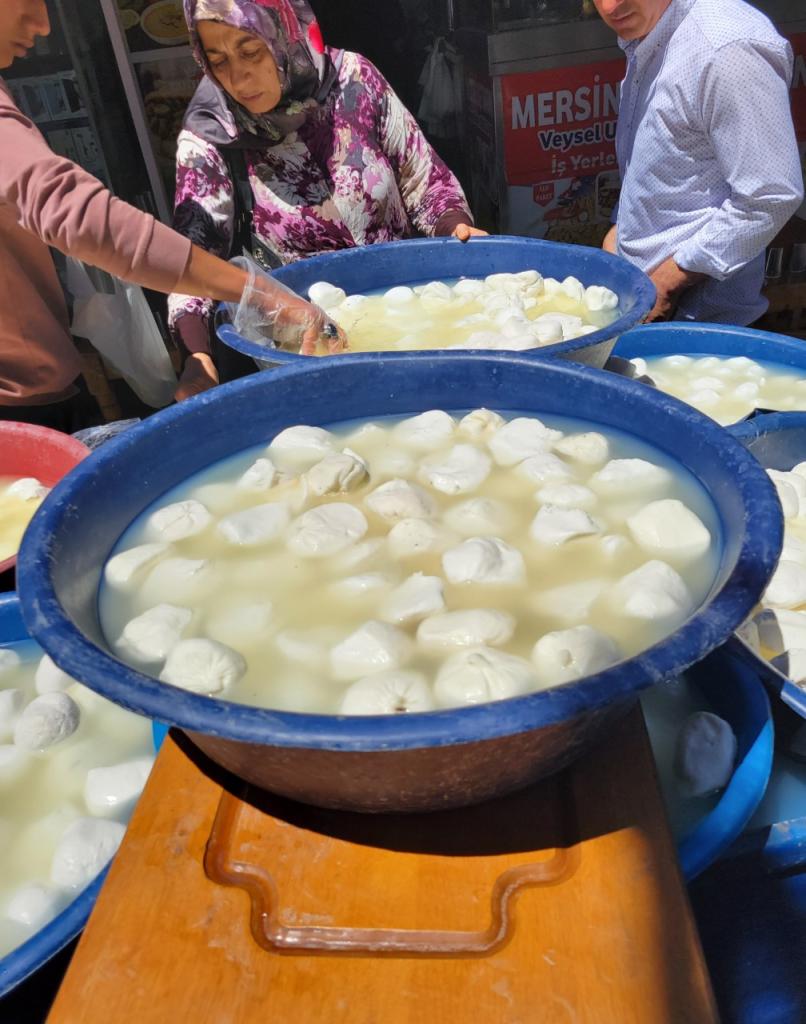 How about some shaved beef in a pita…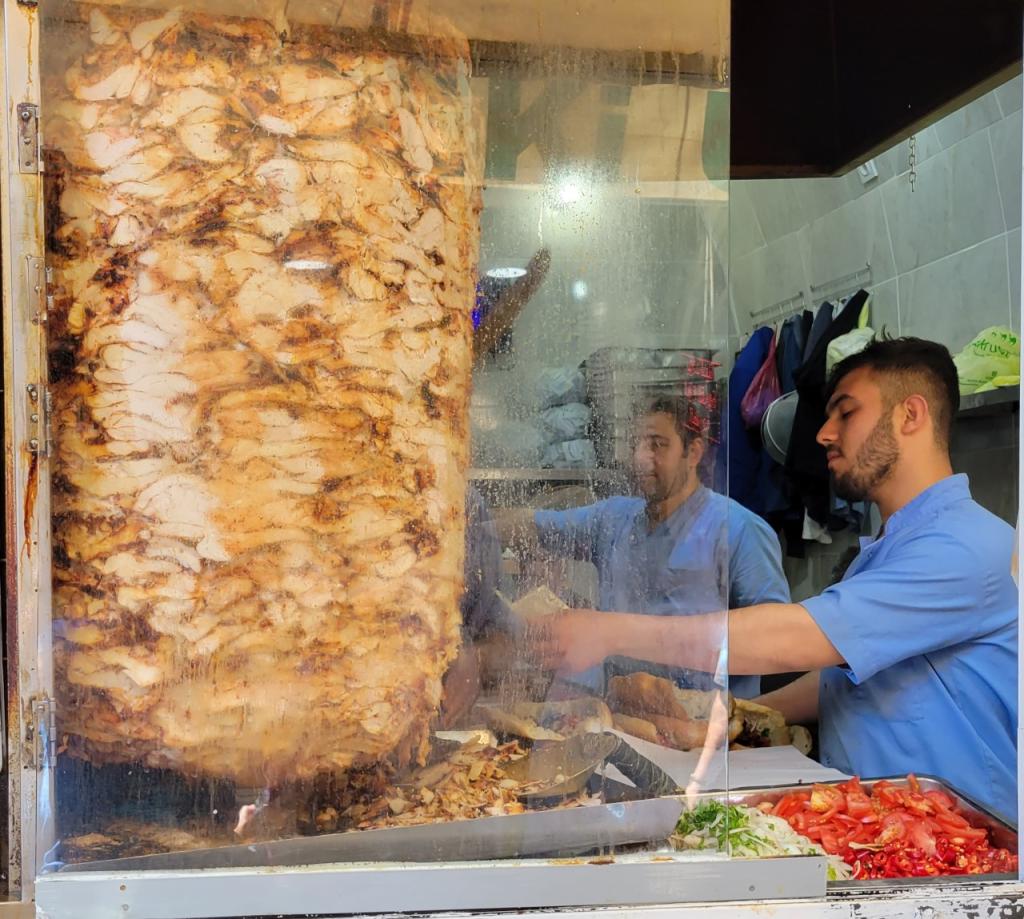 Or you could sit and have some Turkish coffee which will curl your hair for sure….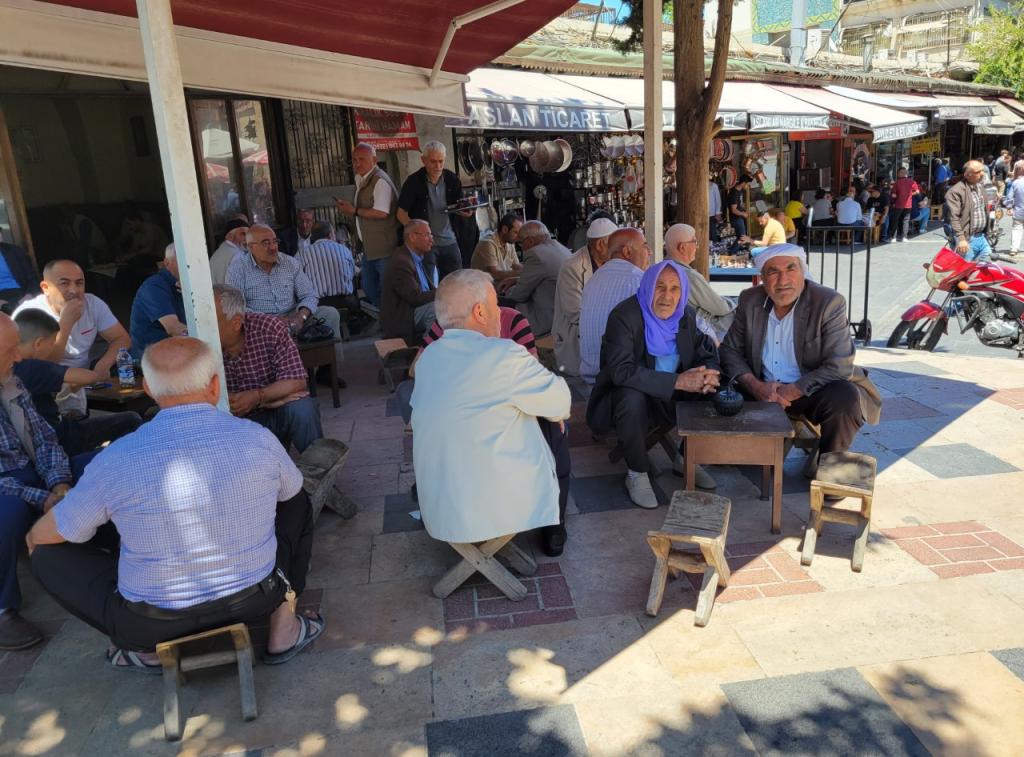 But there are plenty of other things to shop for….