Perhaps the most intact, and impressive Roman theater in the whole ancient world is at Aspendos, near Perga on the coast. Consider these shots…
This is a theater still used today for plays, concerts, and more.
But we need to consider it as an ancient theater in Paul's world where Greek and Roman comedies and tragedies were staged, and perhaps where some small scale gladiatorial contests were held in the pit… not the stage.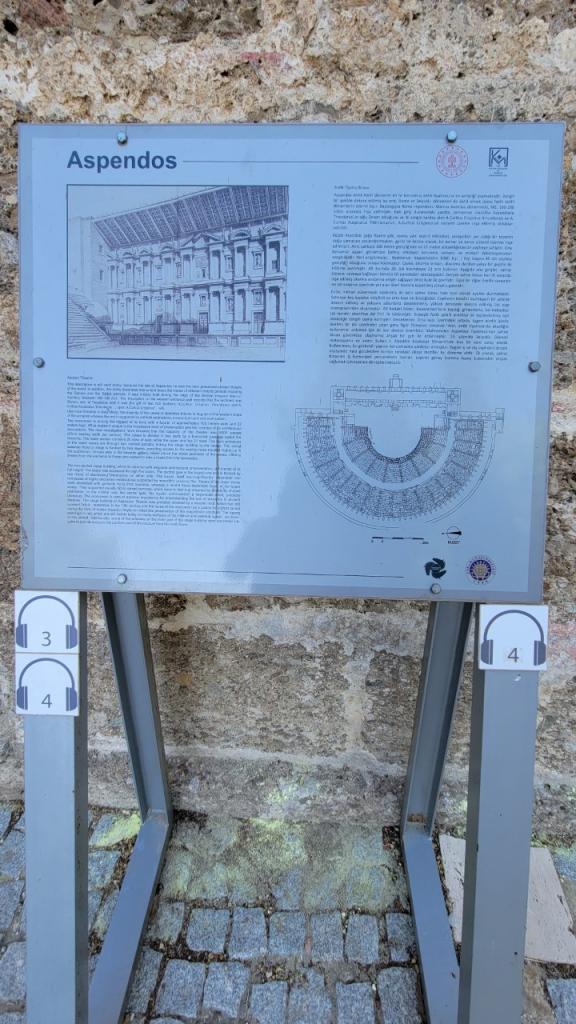 So let's go inside and have a good look around.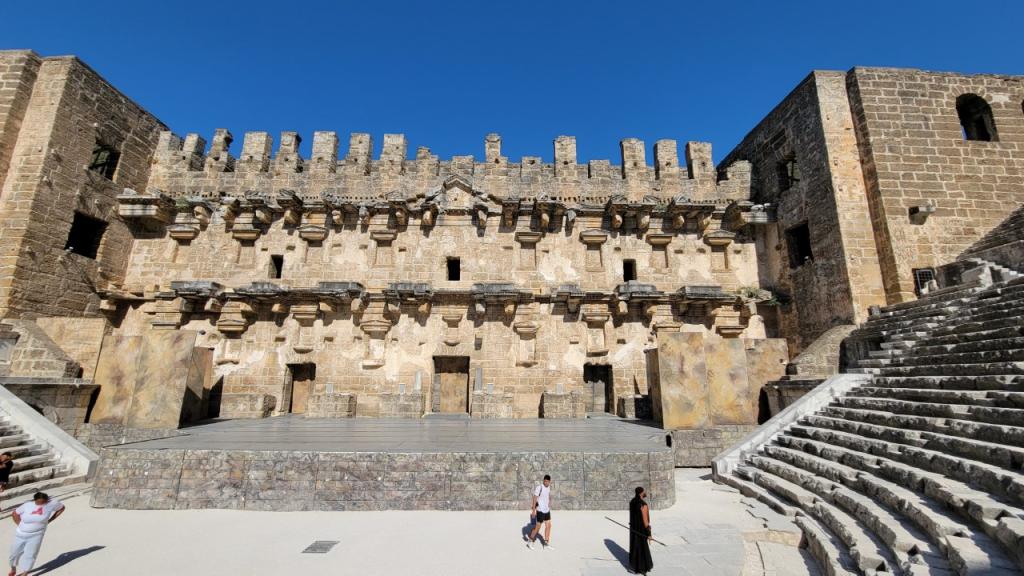 This enormous 'scena' or backdrop to the stage itself has niches where statues would have stood, and entrance and exit doors for characters in the plays to cone and go, and there is room on the stage itself for a Greek chorus as well as the main actors.
From these angles you can see that there are enormous stairwells used today to get to the cheap seats.  These stairwells are not as ancient as the limestone seats next to them.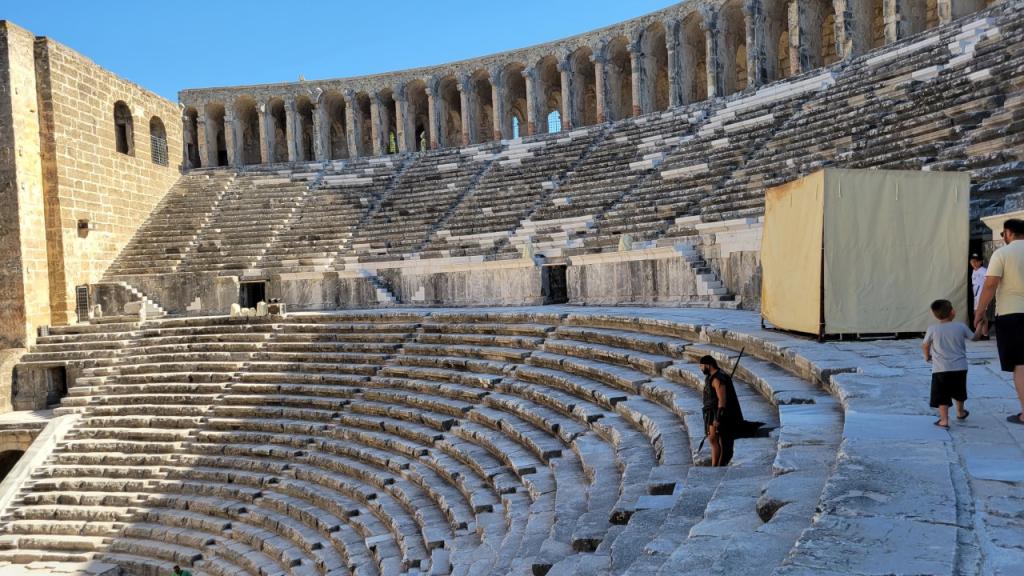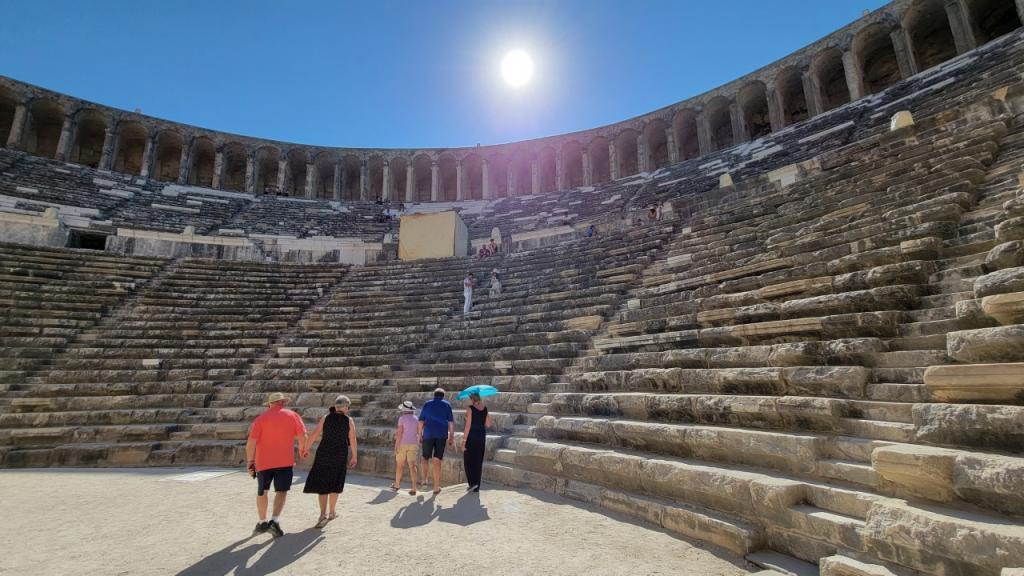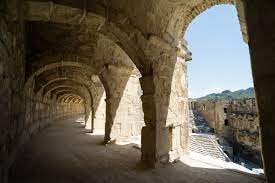 Today we have faux gladiators, latter day Maximus' to the max, who are there to pose for pictures for a fee… and fool around.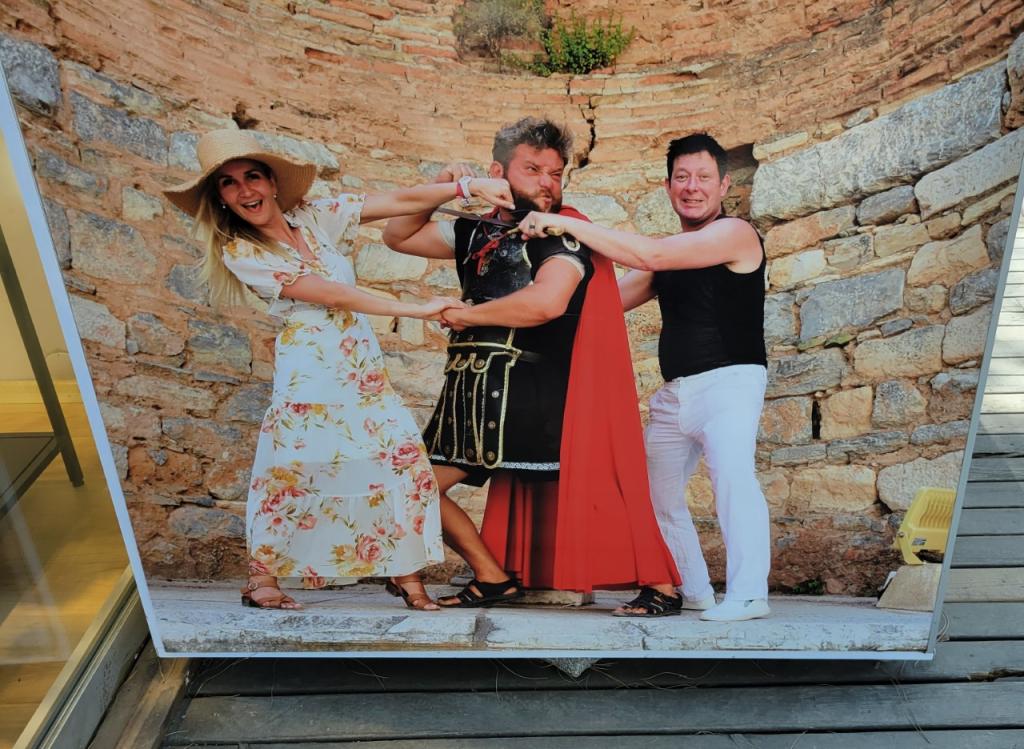 But the main attraction is the impressive theater itself…
Even the relatively poor could come and stand in the breezeway at the very top and cheer and heckle at will in such a theater.