Almost right next to the Terrace Houses is the library of Celsus where all the groups take their pictures.   This library was not here in the first century when Paul was in Ephesus.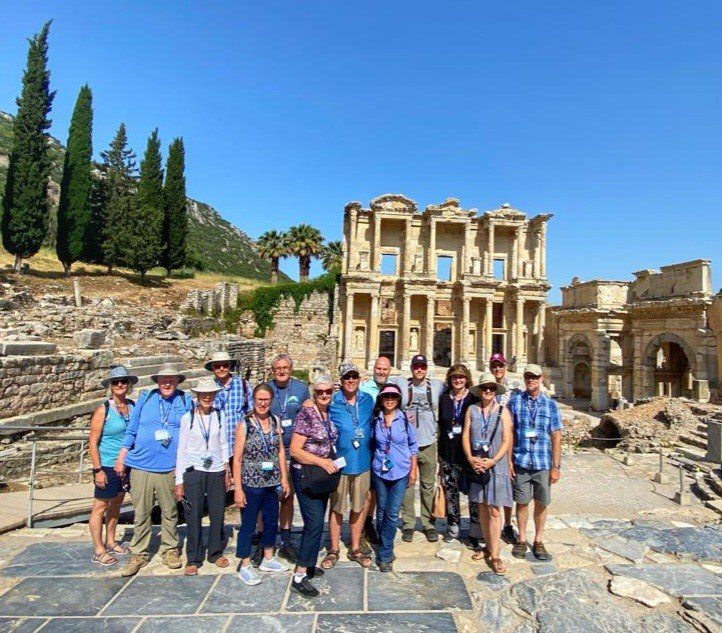 Libraries in antiquity did not work like modern libraries. They were not lending libraries.  You had to unroll and scroll and read it while you were there, and indeed all such reading was done out loud so libraries were noisy places. You could perhaps take notes if you brought your own scribe or papyrus pen and inkwell.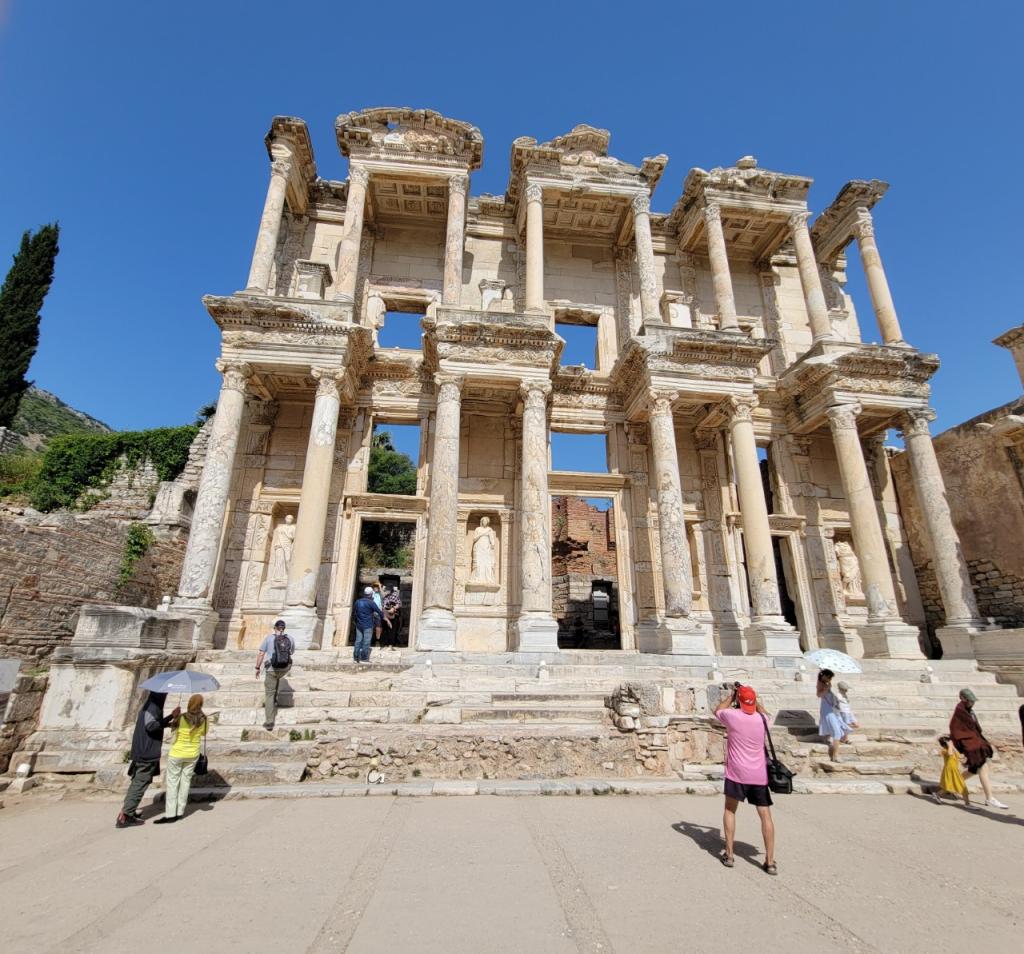 The statues you see are of four of the virtues, and here are two of them…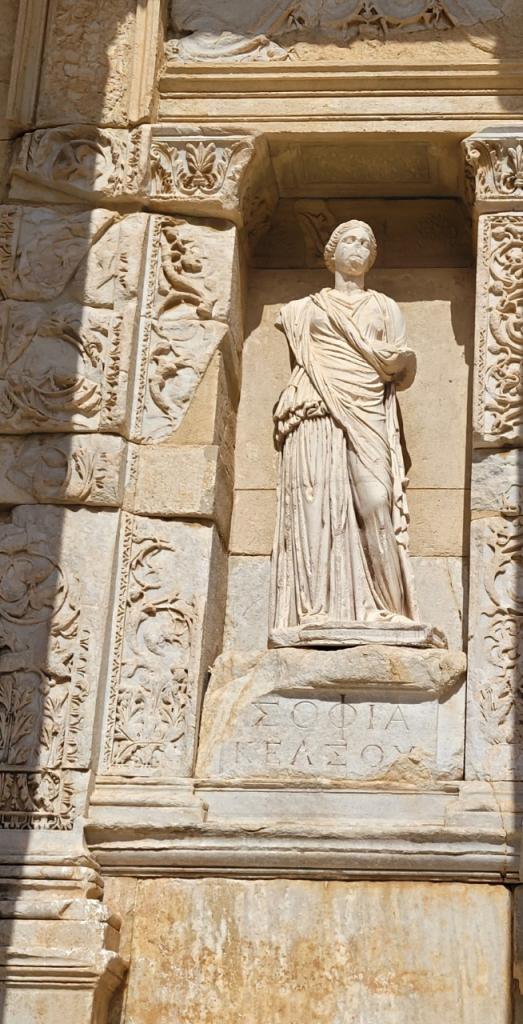 Sophia or Wisdom, with the name of the builder— Kelsos or Celsus under it…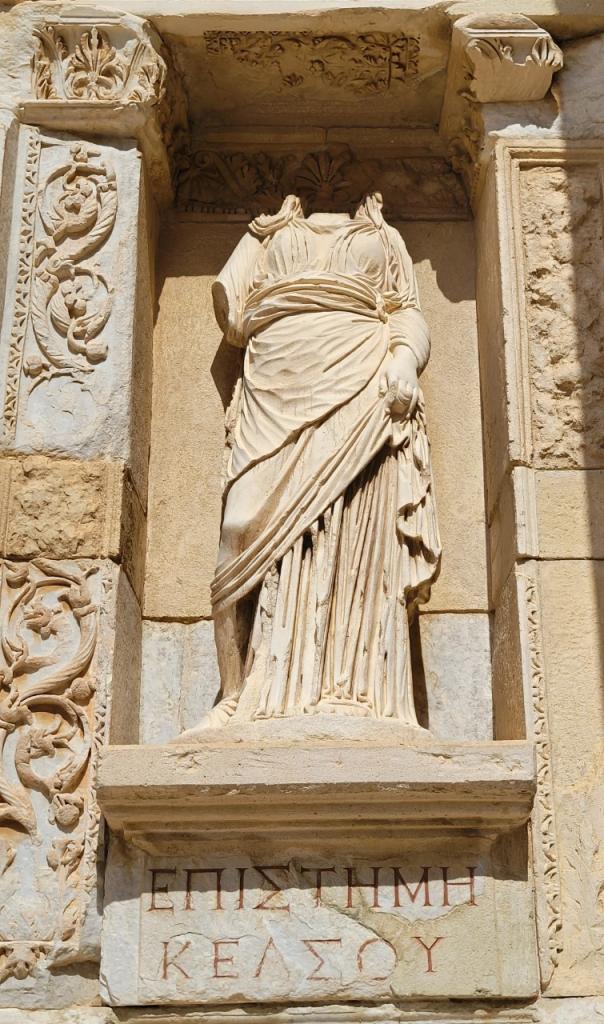 Episteme, or knowledge/understanding
Carved in marble on one of the steps we find this—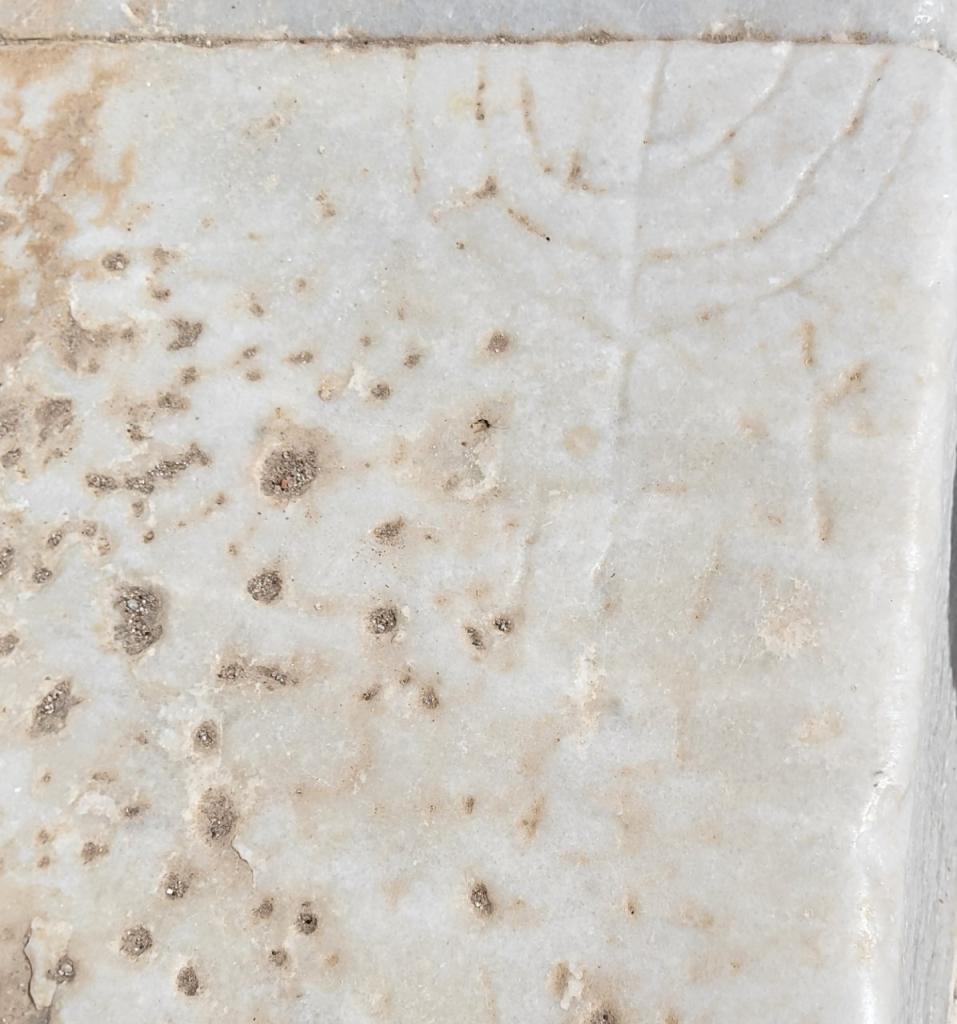 Yes there was a Jewish presence in this city, but they have not found the remains of a synagogue are of yet, but for that matter they also haven't found the ruins of the Hall of Tyrannus where Paul spoke.   This library is very centrally located and can even be seen from the public toilets…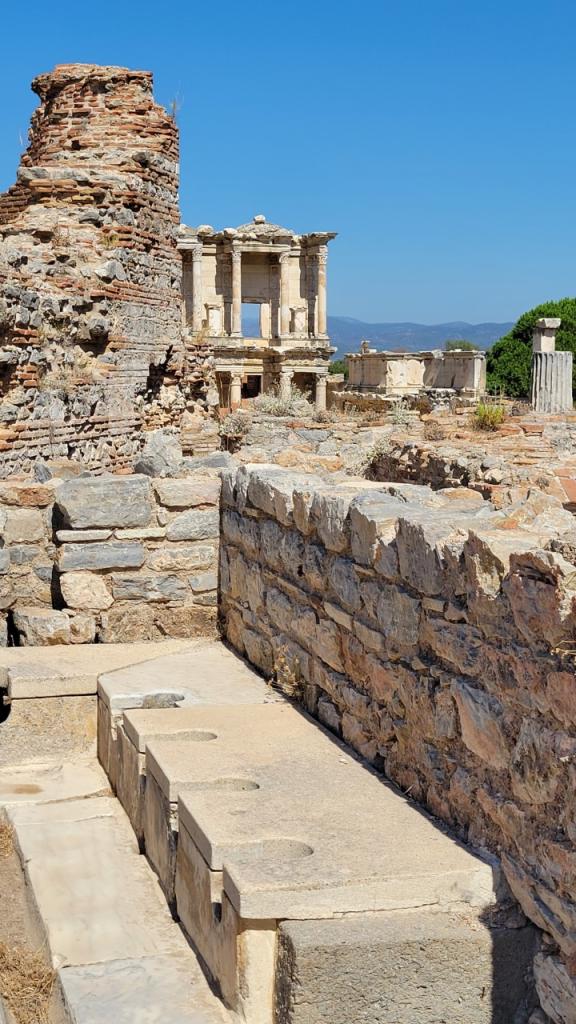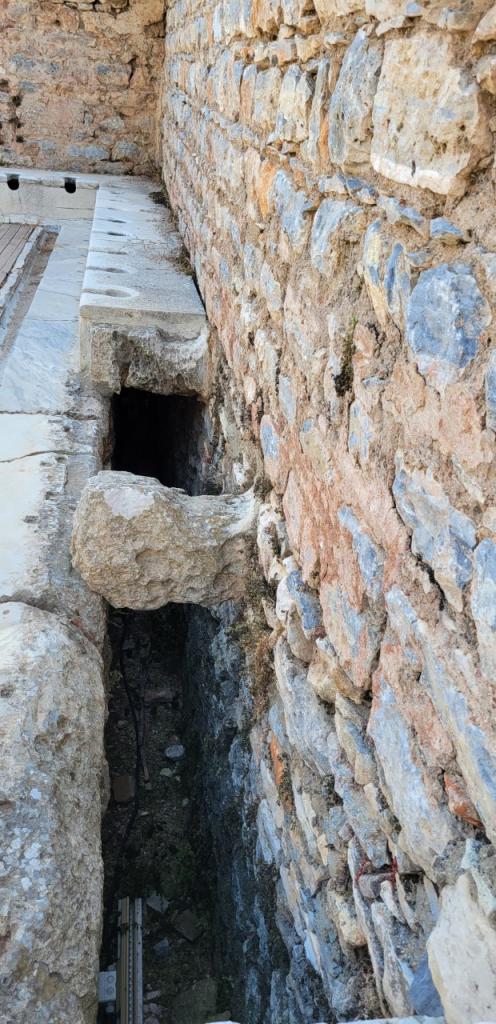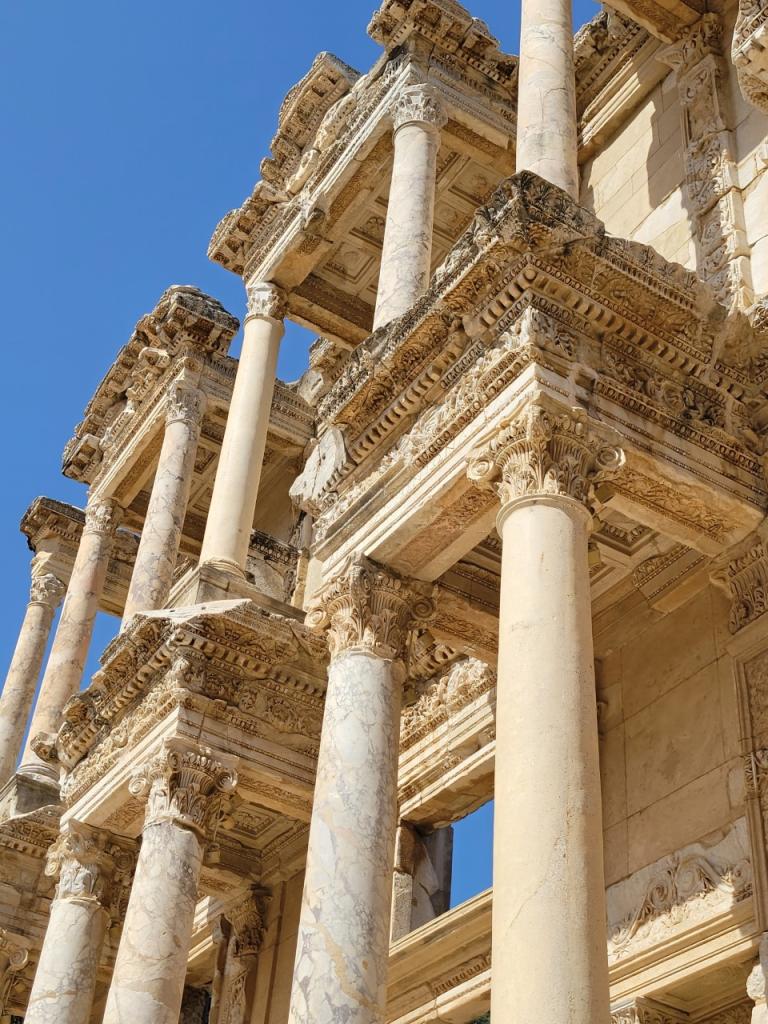 Right next to the library is the archway entrances to the lower agora near the road to the harbor…
Notice the name Mithridates on this arch above… there were various non-Ephesian patrons before the Romans of this famous city.
Between the library, just on the hill to the left, is where excavations are currently happening…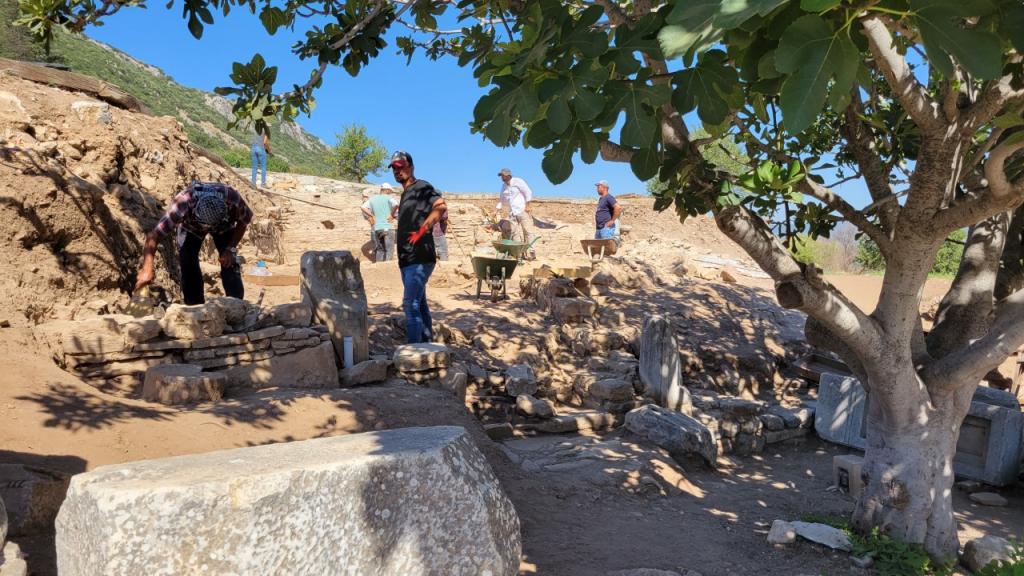 In front of the library we see this….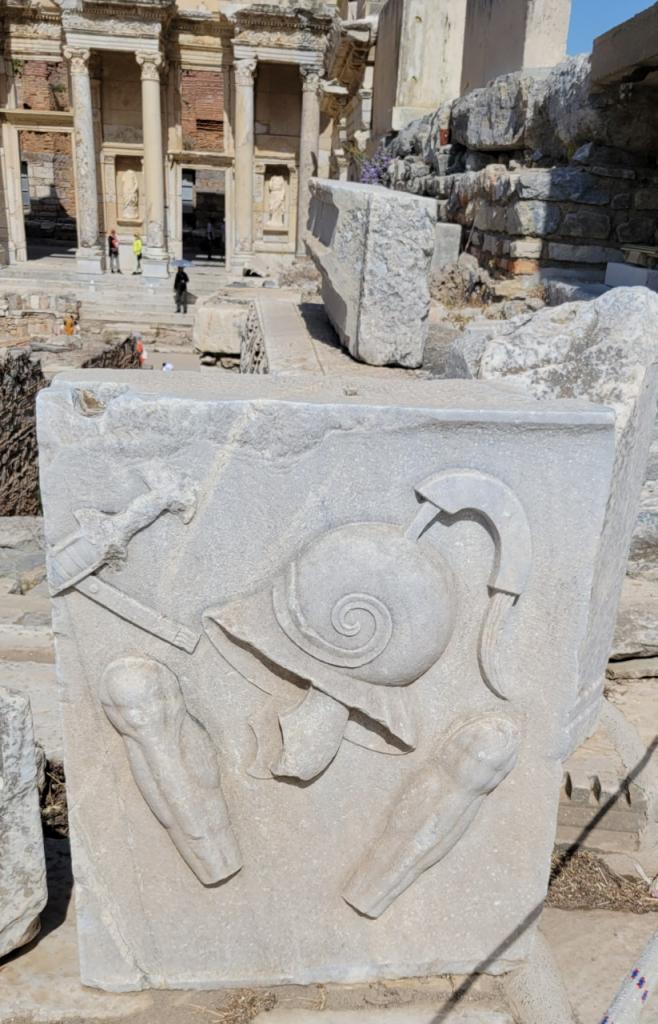 The equipment of a Greek soldier, or possibly a gladiator…
Here could be an honorific column we see names, titles, virtues and also interspersed the words 'good luck'….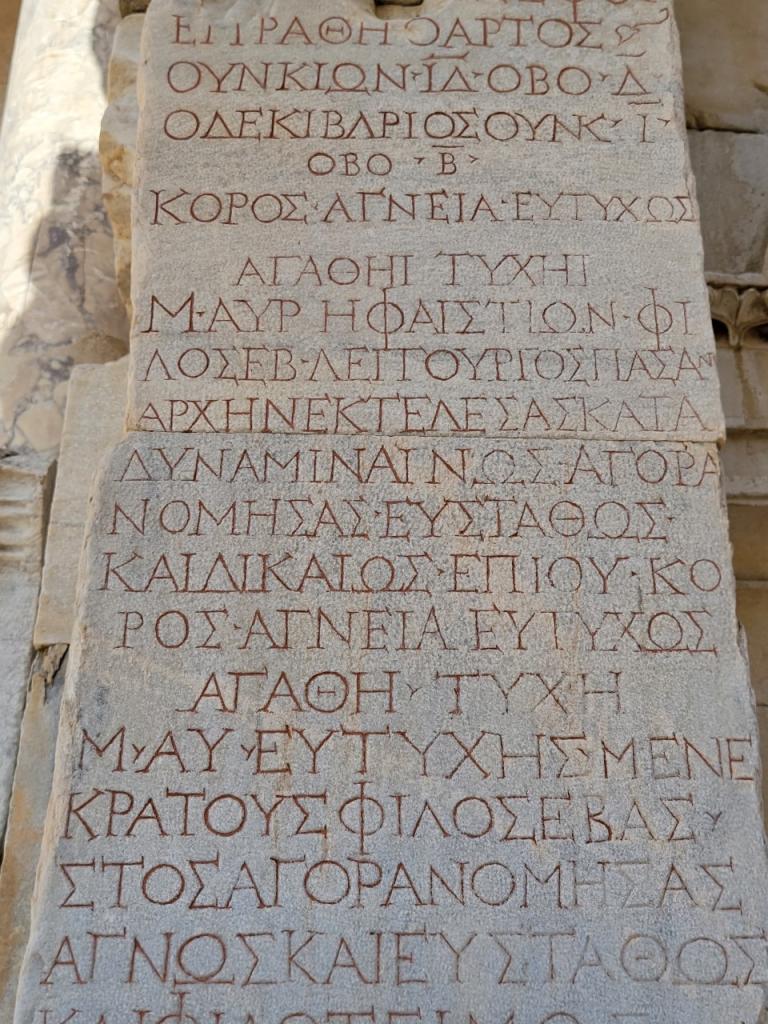 Just up the road on the opposite side of the street is Hadrian's temple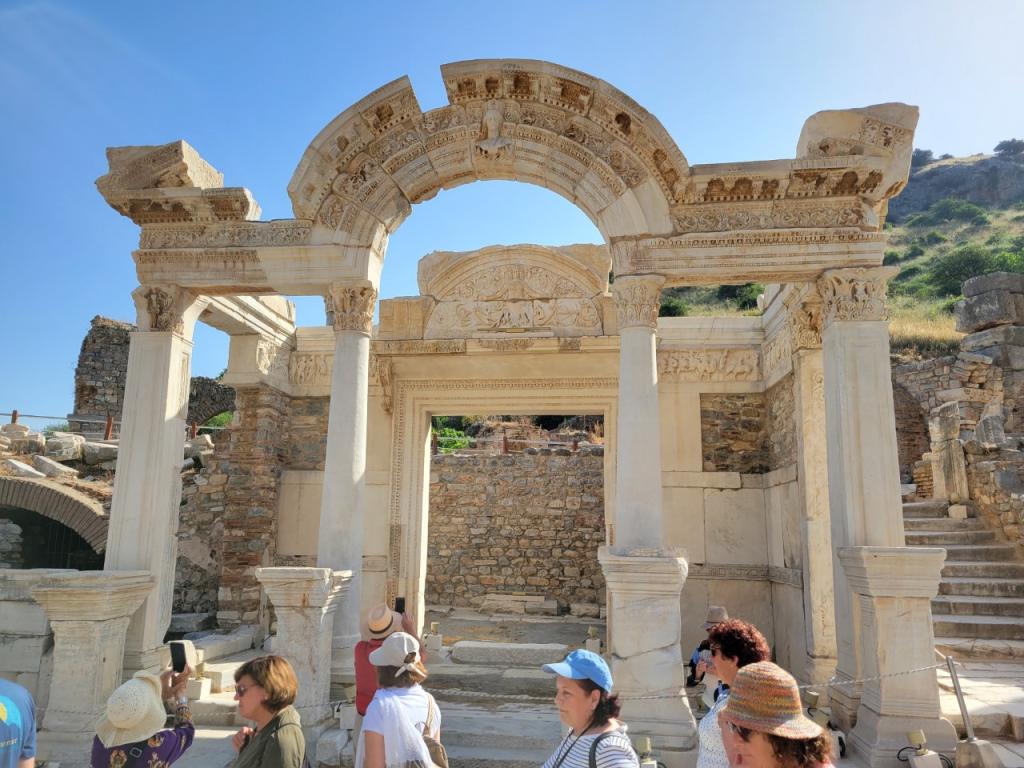 And right next to this is the public men's toilets…