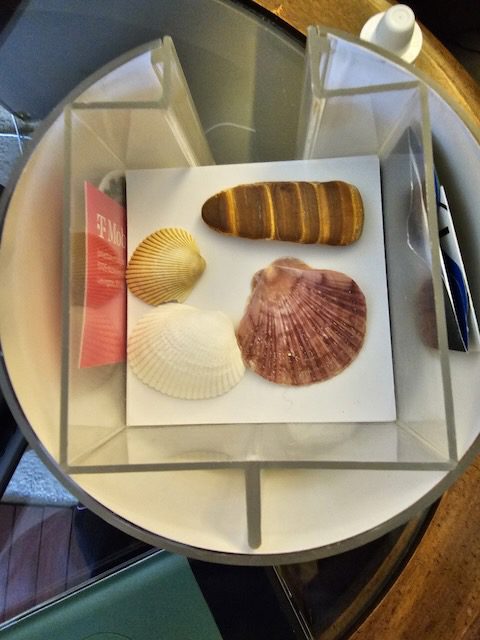 I'm not a fan of Florida beaches in general. For one thing, the beaches on the gulf, while they may have nice sand, are not beaches on the ocean.  Most of the time the Gulf is just a big hot tub— no real waves and so no body surfing or board surfing either. Boring.  For another thing its much too hot in the middle of the summer to really enjoy the beach. For a third thing, the erosion on the beaches on the Atlantic side, due to hurricanes etc has become severe.   Above you can see some of the beautiful shells I found, and in all likelihood the only reason I found them is because of the deep sea dredging to replenish the eroding beach sand.  Look for example at this picture,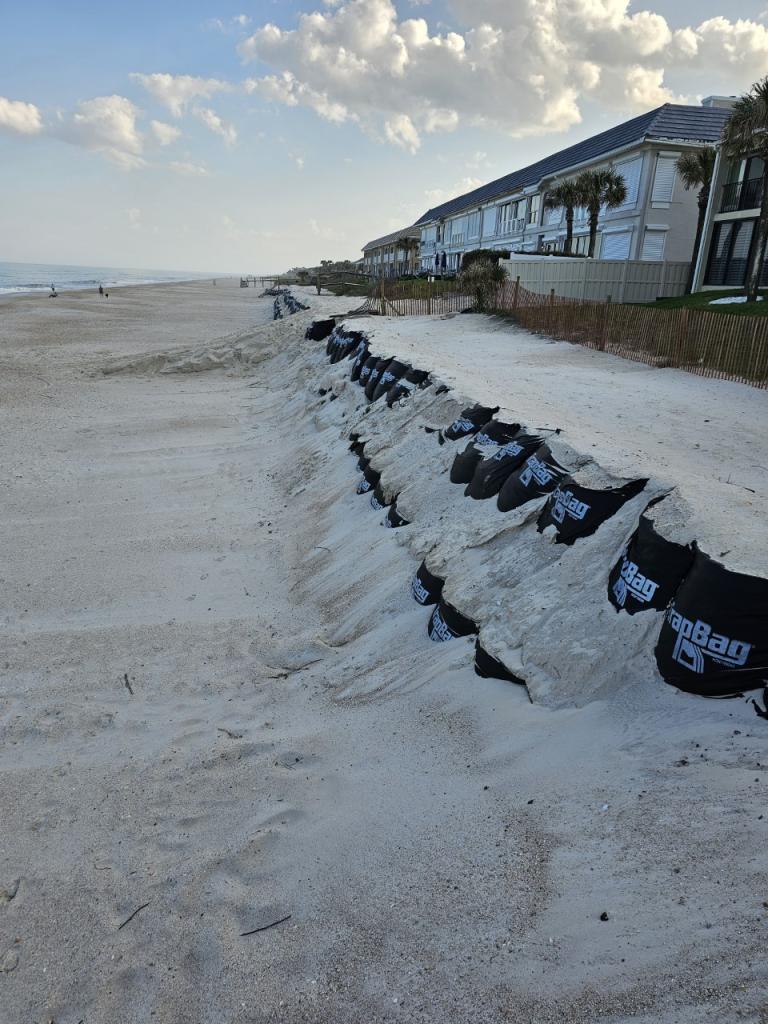 Yes those are sandbags propping up the declining berm.  The rest of the beach towards the ocean is rough, full of shells and undulations.  This beach is no competition to North Myrtle at Cherry Grove, the best beach on the Atlantic– period.   On the other hand, there were some cool birds to see. Terns, pelicans, seagulls, sandpipers and more.
And there are also nice  sunrises and moon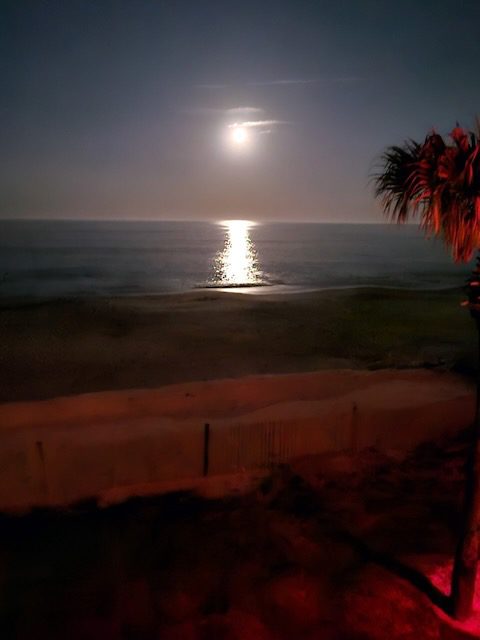 rises over the ocean as well.