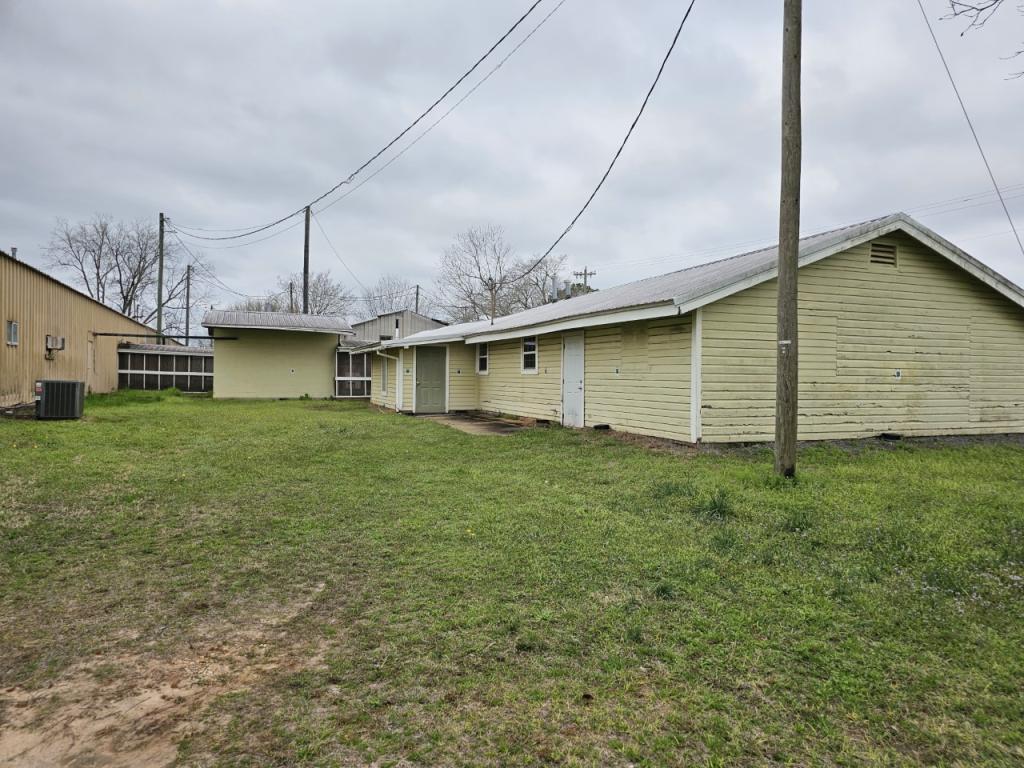 It's an unassuming place, a peach and pecan farm on the edge of Americus Georgia not far from Plains.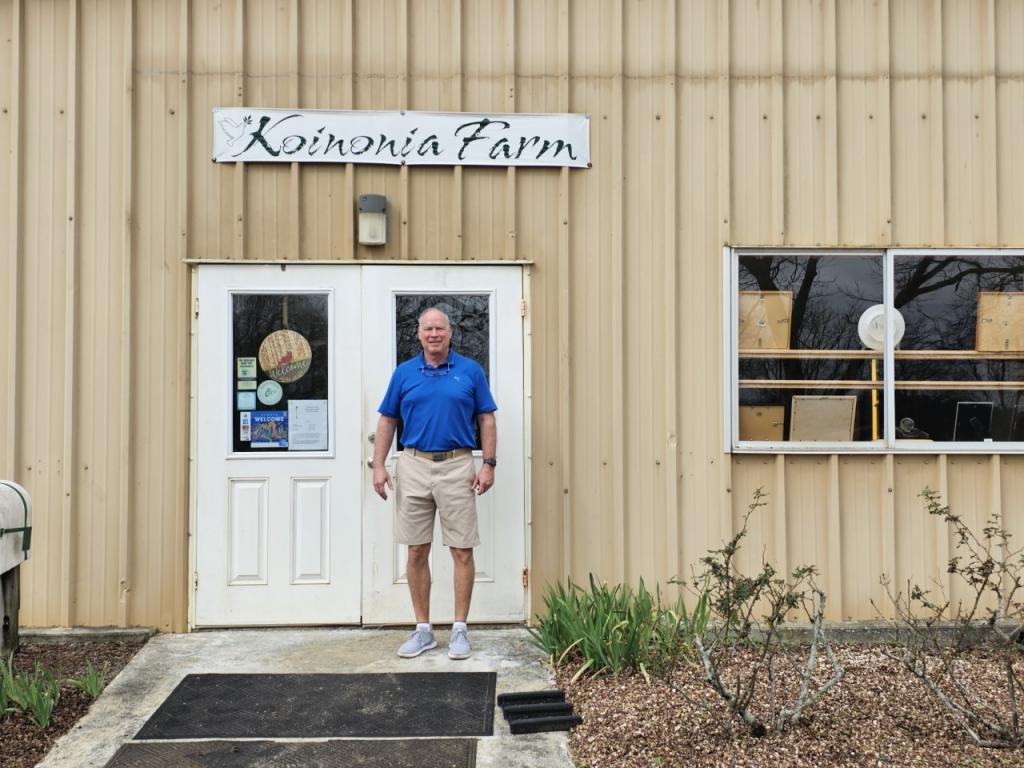 Here's my friend Mark Magoni who kindly took me to Plains and Americus in his pickup truck.  He's a Methodist pastor in Macon Ga.   If you know anything about this place you know about Clarence Jordan's Cottonpatch Gospel which was later made into a play, with music and lyrics by the great Harry Chapin and created quite a stir. Jordan (1912-1969) was, like Jimmy Carter both a farmer and a supporter of the civil rights movement.  More than that, Jordan was a scholar of the Greek New Testament and did his own paraphrase of various parts of the NT, starting with Matthew's Gospel.  The goal was to indigenize the story and make it relatable in the South, so suddenly the Gospel is a story about when Jesus went down to Birmingham, and other places in the South.   Here are a couple of samples that are among the more memorable lines—
Jesus: [after being tested by the devil] "I passed."; and Matthew: "And then angels appeared with a sack of chili cheese dogs for him."

Instead of: Matthew 4:11 Then the devil left him, and angels came and attended him.

Jesus: "Men don't live by grits alone."

Instead of: Matthew 4:4 Jesus answered, "It is written: 'Man shall not live on bread alone, but on every word that comes from the mouth of God.'

Clarence like the leaders of the civil rights movement was an active pacifist (and no that is not a contradiction in terms.  They were non-violent but very vocal).   The Gospel's reparaphrased first came out in 1968 during the height of the civil rights movement and caused quite a stir.  Later, in the early 1980s the Gospel portion of the paraphrase was turned into a musical play which ran briefly on Broadway as the Cottonpatch Gospel, complete with musical score (words and lyrics by Harry Chapin), backed by Bluegrass musicians. I have seen the play, which is excellent, and it still shows up from time to time.
KOINONIA FARMS however was and is an experiment in Christian communal work and living.  Today there are still about 20 persons involved there, including a retired Lutheran minister and his wife whom we met when visiting last month.  Here she is in front of the mural in the main building.
And yes they are still farming and among other things making delicious jam.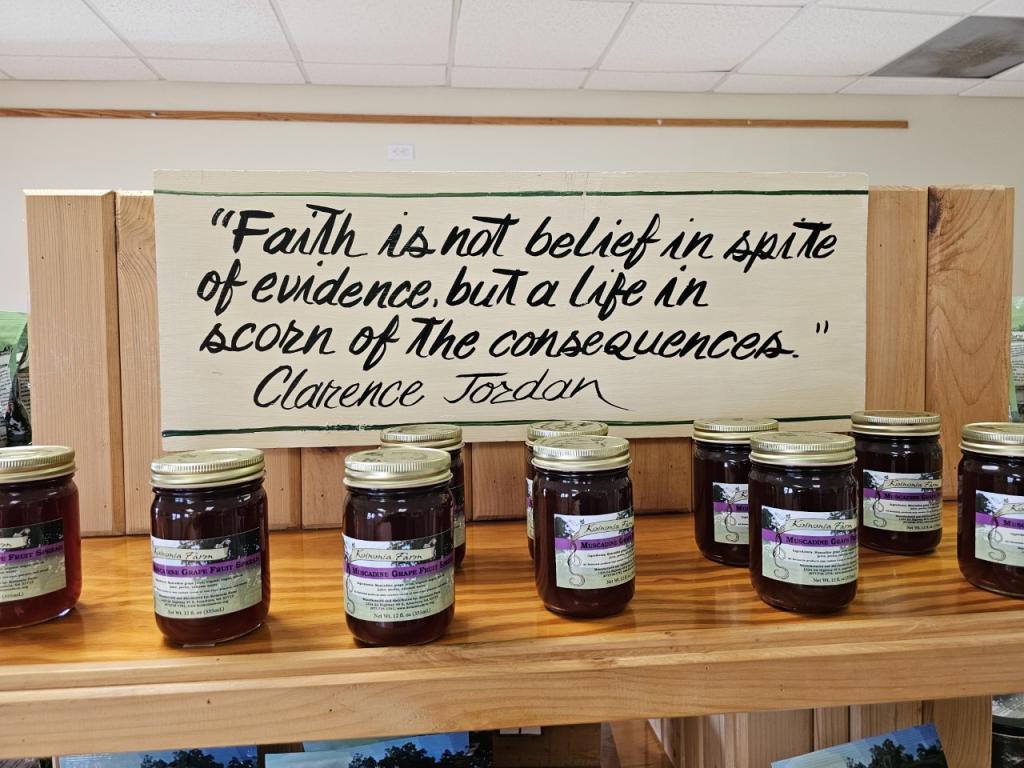 I first learned about this place when I went to seminary at Gordon-Conwell in South Hamilton Mass. and met Melanie Morrison and Christopher Walters-Bugbee.  They were quite literally fresh off of that farm!  They had been early members of that community.   It is interesting to trace the history of Christian pacifism, which was not just a protest against wars, and at that time the Vietnam War, but a strong positive advocacy for taking seriously the teachings of Jesus in the Sermon on the Mount which has a strong 'thou shalt not kill' flavor at various points. Indeed, there is even a message of non-retaliation for a slap and love of enemies.  What is most interesting to me is how my faith tradition, Methodism, had something to do with all this. E. Stanley Jones, for whom the school of World Mission was originally named at Asbury Seminary, was someone who attended Asbury College and later was a missionary to India. Even later he wrote a little biography of Gandhi which was read by and deeply influence Martin Luther King Jr. when he committed himself to Christian pacifism as the right way to lead the civil rights movement.
There is much more to this story, but I was heartened to see that Koinonia Farms still exists and still is promoting its mission and message, of love your enemies, pray for those who persecute you, turn the other cheek, and of course eat a peach and some pecans. I tried both the blackened pecans and the cinamon ones.