Certainly one of the most beautiful and challenging golf courses in the world is the Players Club in Florida, home of the Players Championship each year, which brings most of the top golfers to Ponte Vedre.  My sister Laura got us tickets to go on a nice sunny, 65F degree day and we set out early in the morning to go see the play.  It had been at least 60 years since I went with my father to the GGO, in Sedgefield N.C.  to see Arnie and Jack and Gary Player and the other greats of that era.  Here's me with my sis at the course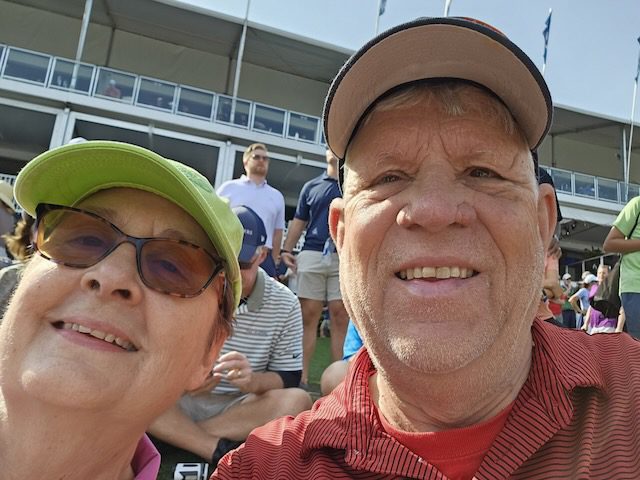 We situated ourselves on the grassy knoll between the 16th green, and the walkway to the island green at 17.  It was so much fun to watch great players sweat bullets about not hitting the ball in the lake that surrounds the green.  And here's the threesome we especially enjoyed following,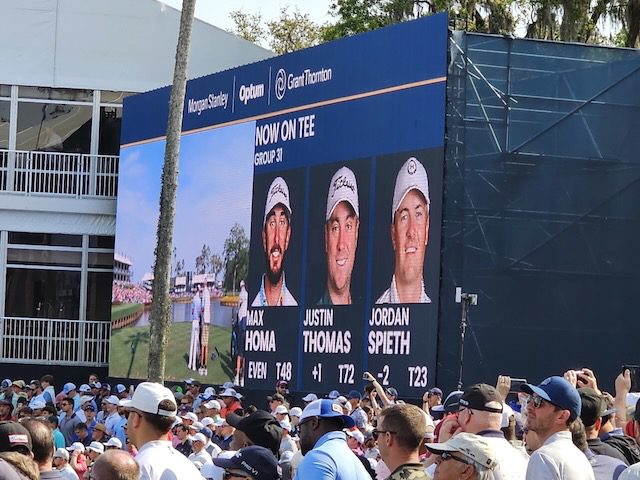 Three young stud golfers who have all won significant tournaments, especially Spieth and Justin Thomas from down the road in Louisville ( pronounced Lou-a-vul).  Here's Spieth teeing off on no. 17….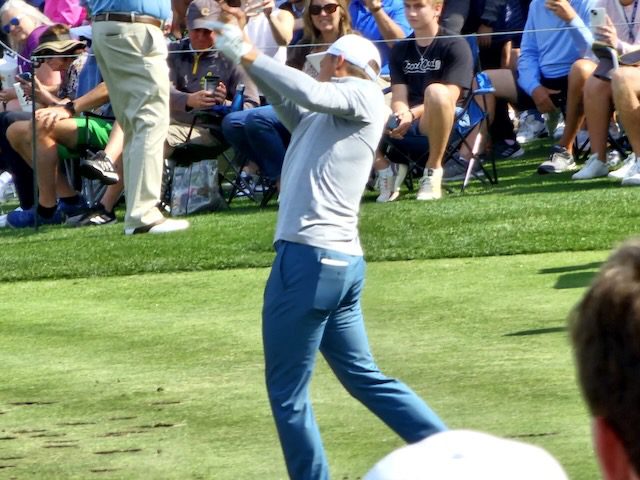 Just after finishing with a par on 16 green.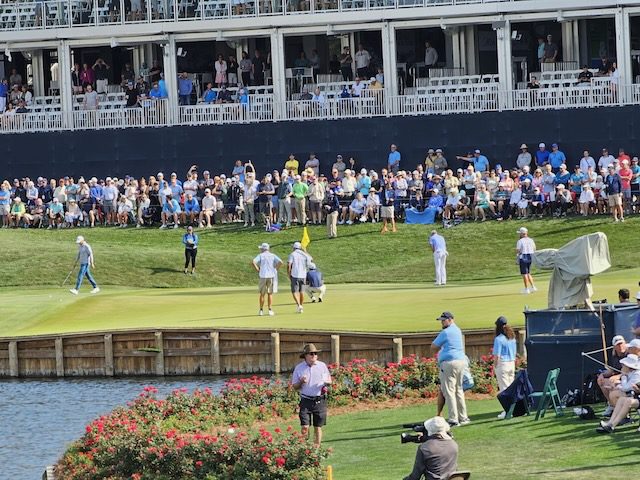 This course is immaculately manicured and has beautiful flowers and trees as well, for instance this bottle brush….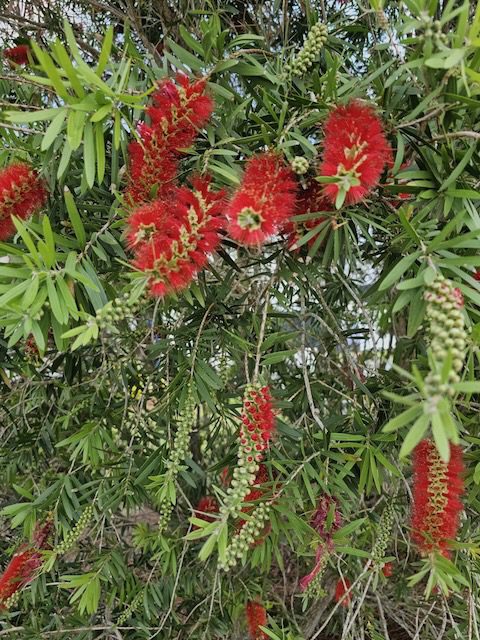 A good time was had by all.