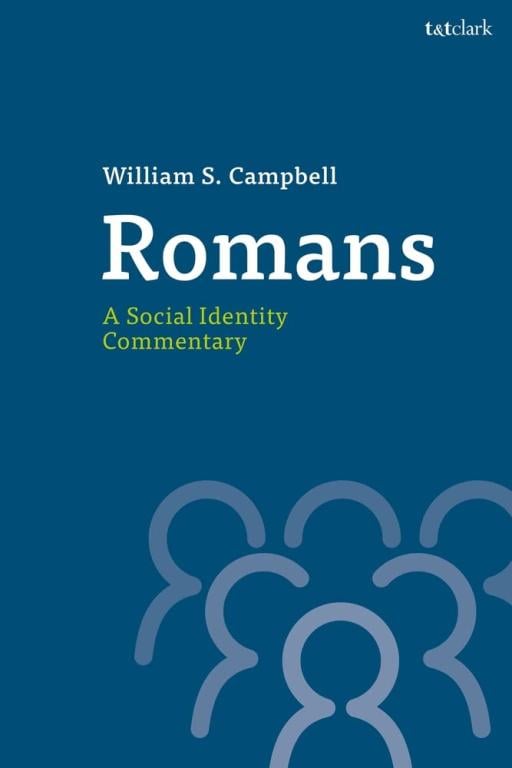 Q. I agree entirely with you about Romans not being a sort of generic exposition of Paul's thought, or even an introduction to his main ideas (notice how almost nothing is said about the resurrection of Christ, and nothing at all about the Lord's Supper as in 1 Cor. 11). But taking this discourse as being a word on target meant specifically for the Roman audience does not mean we should not compare various of the ideas in Romans to what Paul says elsewhere, for instance when he appeals to the example of Abraham in both Gal. 3 and Rom. 4 using the same Genesis material. Why did you not spend more time dealing with Pauline arguments in other of the capital Pauline letters like Galatians or 1-2 Corinthians, or 1 Thessalonians, or Philippians and Philemon when common or related material came up in Romans? My concern here is that I don't see evidence in Romans that Paul dramatically changed his mind about various important things. Rather I see some consistency especially between Galatians and Romans. Was this just a matter of time and space, or did you think it necessary to focus almost solely on Romans because it is distinctive in being a discourse written to people he mostly did not convert?
A. I am glad that we agree that Romans is a letter on target to the Roman audience which only focuses on those things of which Paul has been informed to be problematic, or which he himself considers relevant to them in their context. My primary concern in this commentary is to allow Romans to speak for itself before we turn to comparison with other Pauline letters. In this I do not mean to suggest a hierarchy in Paul's letters, but rather an overall similarity between them as letters addressed to specific circumstances/exigencies. Each letter ought to be read firstly for its own particular content, and only then related to the content of the others to prevent us assuming that we know what Paul is going to say before he has finished speaking. In this I try to duplicate the situation and experience of the Roman audience in that when they first heard Romans read to them, they certainly did not have Galatians in front of them nor was there much chance as yet for its special content to become known to them through other Christ-followers. A good public speaker may repeat important truths in various places, but no wise pastor will assume that the errors/weaknesses of one congregation are the same as those in a differing group hundreds of miles away. A particular and praiseworthy feature of Paul is that even though he may repeat some material in his letters, he does not repeat without adjusting and honing the content to their specific needs. Thus the story of Abraham may be referenced in both Romans and Galatians, but it is used quite differently in each letter. The Romans, unlike us, could not have already known some or many of the important things Paul said elsewhere earlier than in Romans. So this letter's message as primarily to them must be the focus of our attention, and only then may we compare it meaningfully with that of other letters. Though there are similarities, fundamentally, we must not interpret Romans via Galatians, else why should Paul have gone to the trouble of writing it if its essential content was already available.
I can also agree that one feature in which Romans differs from all the other Pauline letters is that it is written to a people and a city where he had not yet preached the gospel concerning Christ. This means, I think, that at least some of them cannot have been very well acquainted with Paul personally, and thus perhaps more likely to be unclear about, or to misrepresent, his message. But another main reason for limiting my comments to Romans was simply space. To deal in detail with parallels in other letters would have extended the envisaged length of my commentary to much more than the 400 pages allowed by the publishers. It would also have increased its cost, and reduced its readership to those who had time to read such a lot of material. I sought to be comprehensive covering all essential issues, giving a detailed new translation from the Greek. My aim was to give a commentary which would express the essence of Paul's message in light of the most recent international interpretation and relevant literature, both in periodicals and commentaries.