There were reports the day we visited the Parthenon in Nashville (constructed to give that city a reason to call itself the Athens of the South) that the Parthenon in Athens had been shut down due to extreme heat because people were passing out on the top.  It could not have been more hot and humid than at the Parthenon in Nashville— 100F in the shade with high humidity.  Yikes!   This Parthenon was first constructed in 1897 for the Exposition (rather like a World's Fair), and then reconstructed in the 1920s as we shall see.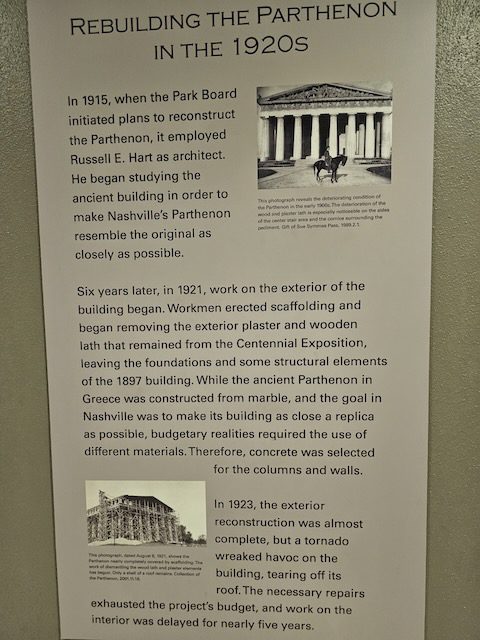 This building stands out as it is in the middle of a large park (once the location of the horse racing track— yes they had races here long before the Kentucky Derby) and can be seen from a mile away in almost any direction.  It is of course in much better condition than the original Parthenon which is constantly under restoration and scaffolding, and still awaiting the return of the so-called Elgin marbles, i.e. the frieze with mythological stories stolen by Lord Elgin and parked in the British Museum.  The Greeks want it back, and now that they have a state of the art Parthenon Museum that is climate controlled these bits of history and Greek heritage should be returned.  This replica gives you a better sense of what the original would have looked like when intact, than the original.   And without further ado, here is the goddess herself, looking all glittery in her gold leaf finery.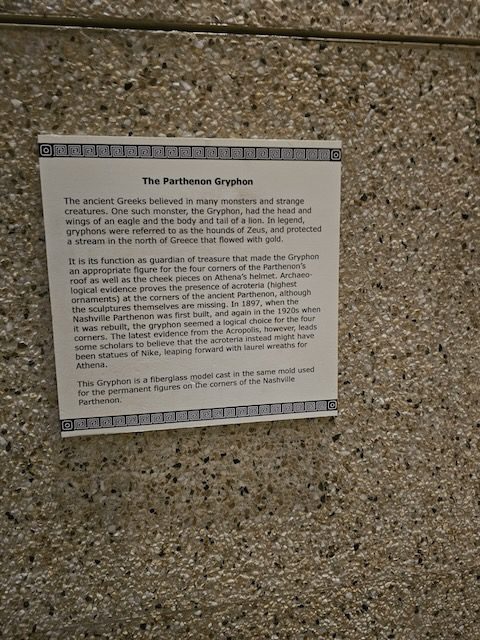 To give you a sense of proportion I've included the explanation about the goddess Nike, the goddess of victory.  She's 6 feet tall and is perched in Athena's right hand!  Just above is a Gryphon, yet another of the Greek mythological beasts.
The original persons behind the original building of this Parthenon was Belle Kinney and her husband, who were both sculptors who contributed to the original marble friezes which you see fragments of in a separate room.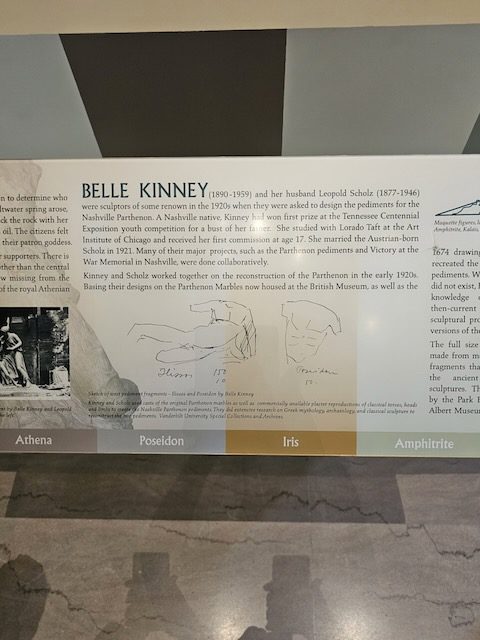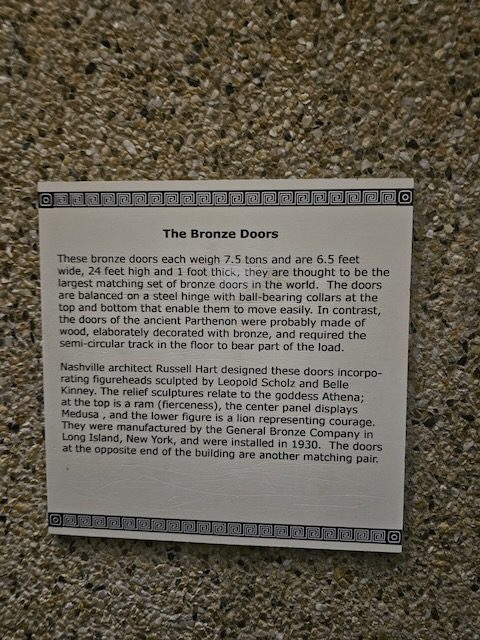 The original entry way to the temple involves two enormous bronze doors weighing 7.5 tons apiece, the largest such doors in America, and here they are….  Some of the detail is also mind-boggling.  How'd you like to have some sandals like these?
Or a border like this.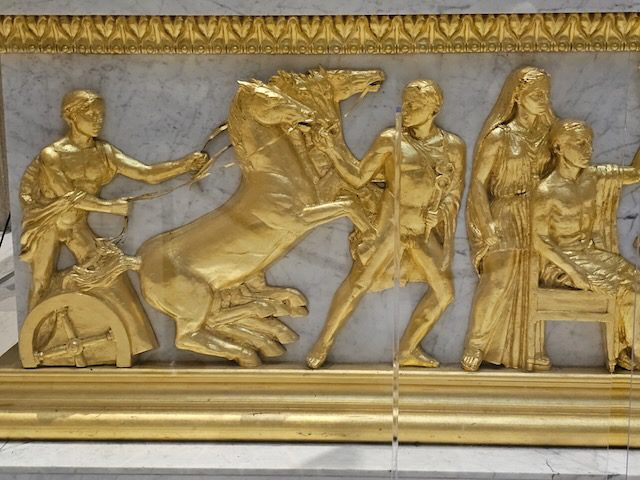 The room this statue is in is so large and the statue is so huge that it dwarfs all persons of any size who come to see the statue….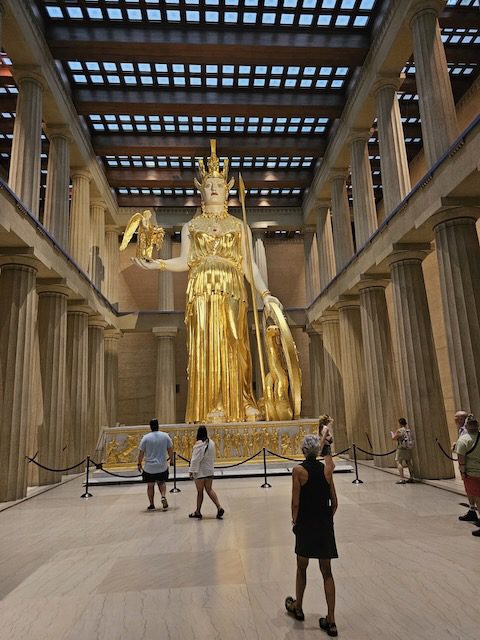 But beware the snakes to Athena's right and on her helmet….