Without question, the guitar caught the imagination of numerous artists in the 19th and 20th centuries, and as America gradually moved West the guitar became associated with Western things, including later movies (think Gene Autry, Roy Rogers, the Lone Ranger and more).  Here is a very interesting painting (with numerous stringed instruments in it). Take a close look…
Guitars show up just about everywhere, and in all kinds of paintings….
Even artists as famous as Whistler (remember his painting of his mother) wanted to be sketched holding a guitar….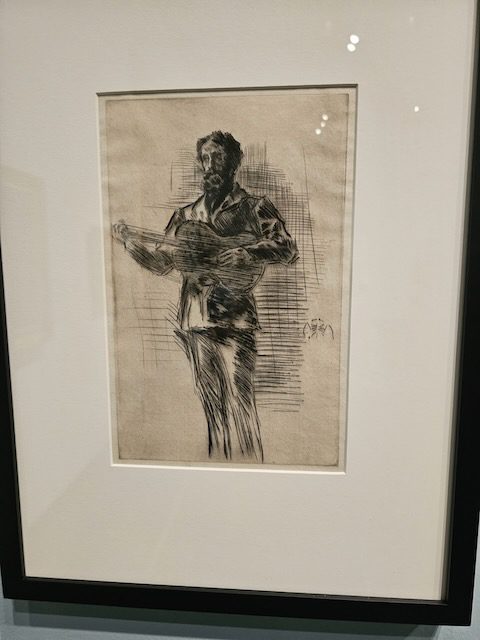 All classes and races of people seemed to think the guitar was a gateway to becoming more cultured, and sometimes the uber wealthy even sought to teach their children how to read music and play the guitar…..with piano being an equal favorite at times.