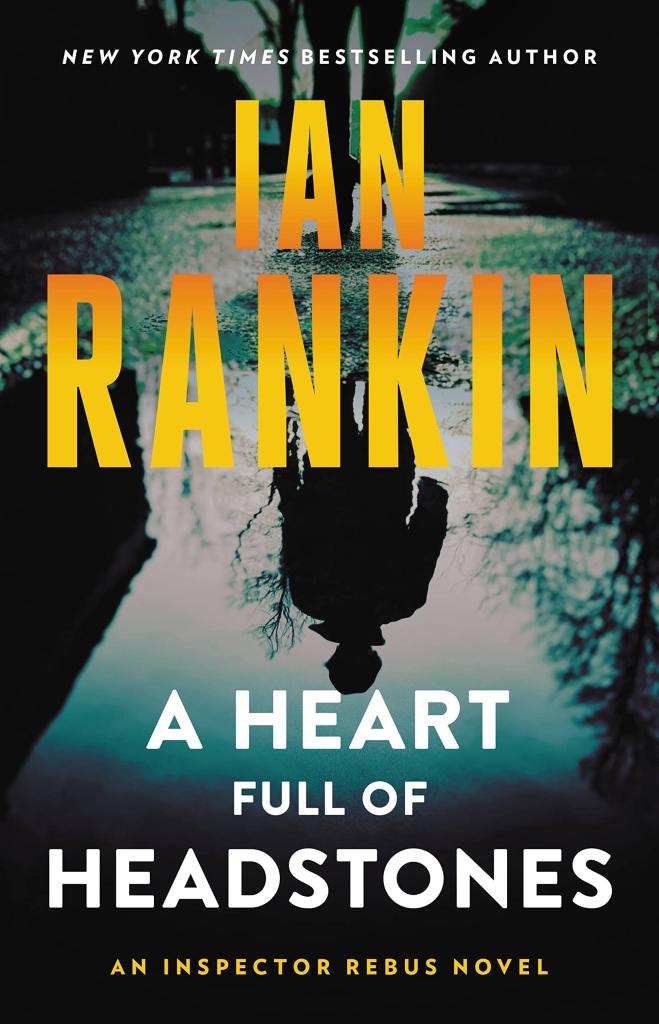 Back in 2009 or so when I was scholar in residence at John's College at Durham university,  I began reading Edinburgh finest thriller writer, Ian Rankin, novels about John Rebus and I was instantly hooked.  Here was a writer who could produce interesting if flawed characters, colorful depictions of life in modern Edinburgh, police work at its best and worst, and of course one fascinating detective story after another.   The stories are complex, like working an 1,000 piece picture puzzle, and things do not become completely clear until the very last piece is in place.  This novel, like the previous one, transpires after John Rebus has retired, after he has developed COPD, at the end of COVID, and at the beginning and end of this novel, he is on trial for murder.  Yes I said murder.  While this novel runs about 330 pages of text, it is clear it will not be the last we hear of Rebus, since the trial only really begins as the novel ends, to which I say hooray.  The more Rebus the better.  Ian Rankin is the John Grisham of the United Kingdom in general and Scotland in particular, as he is prolific, and the quality is usually incredibly high.  It will be hard to top the intrigue of this novel.
Rankin's style is spare, rather like Grisham's and Rankin like to feature dialogue, which is often sarcastic, or even cynical when it comes to eradicating crime. One of the things that makes Rankin's novels different is the setting— Scotland, where major military weapons in the hands of civilians is banned. I wish it was true in the U.S. as well.  In this particular novel the main murder in the story line is about a man who is stabbed to death.  Crime has a different flavor in such an environment, compared for instance to the wild west in many U.S. states, where we have even youlng people grabbing machine guns and gunning down their teachers and fellow students.
Part of the interesting part of these novels is learning how different police work and jurisprudence is in a very different democracy than our own.  Another part of the ongoing story line is the relationship between Siobhan Clarke a younger detective and John Rebus, who have been friends for many years, a relationship which initially was a mentor and understudy cop relationship.
My advice to you if you want to jump into this particular thriller pool, is read the novels in order.  I have already in previous posts recommended some of the very best of the series. I do not recommend starting with volume 24 , though its quite good.  But as summer beach reading, this sort of novel by Rankin is excellent.