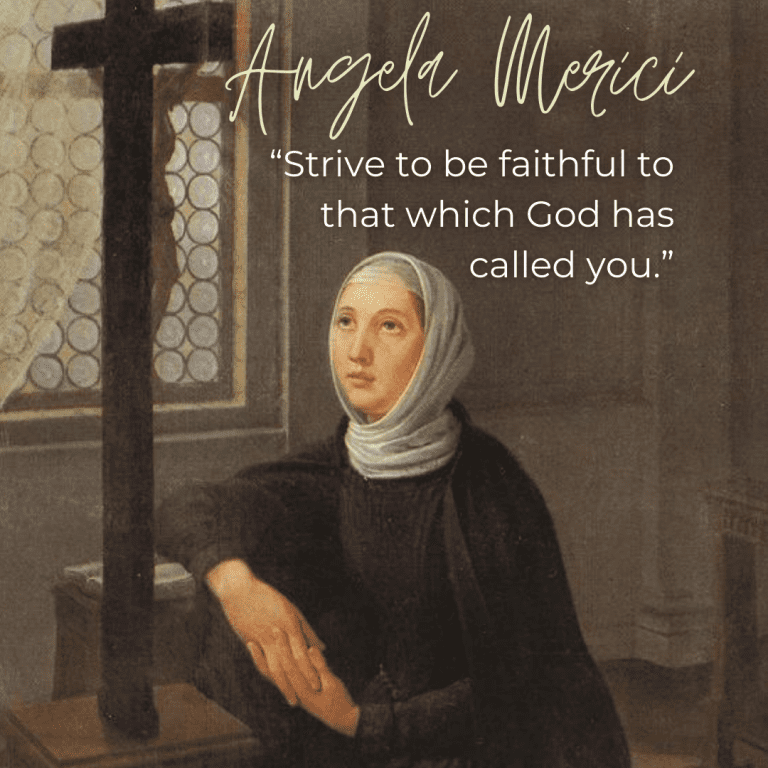 Today is the feast of Angela Merici. She was a powerful woman who sought to empower a spiritual life among her disciples that were firmly rooted in everyday life.
Founding of the Company of St Ursula, she sought to empower women in all vocations, providing education for them in order to elivate them.
She did not promote a special habit for the sister to wear. Sisters lived in their own, normal homes. There was no formal set of vows to follow.
I love this humble, simple, practical spirituality. I also love the way that her spirit lives on in the Ursulines today.