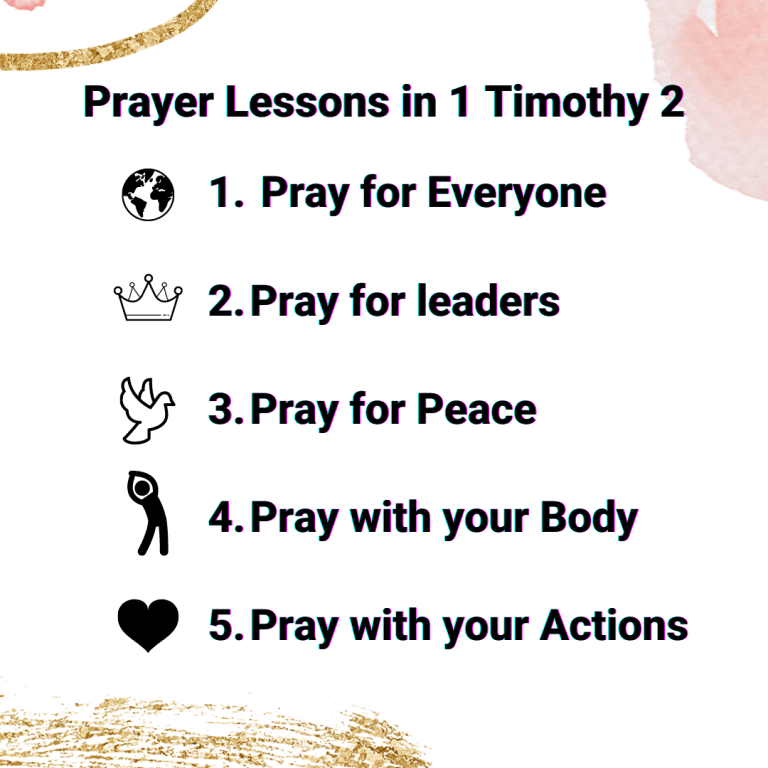 Too often people limit their prayer life to what is comfortable. The Bible paints a picture of prayer that touches all that we are, all that we do, and all that we encounter. Prayer in the Bible pushes us to difficult places and engages us more and more deeply toward a bigger picture of God and a larger vision for ourselves.
Today we celebrate the feasts of Sts. Titus and Timothy. Both were early leaders in the church who have biblical books named after them because they were the recipients of epistles. One of these epistles is 1 Timothy. I was struck with a few of the lessons from chapter 2 this week and in honor of St. Timothy's feast with St. Titus today I wanted to share these. Hopefully they can be a benefit to you as you seek to grow in prayer this week.
Pray for Everyone – "First of all, then, I urge that supplications, prayers, intercessions, and thanksgivings be made for everyone" – 1 Tim 2:1
Does your prayer life mostly focus on only those who are close to you? The author tells Timothy to pray for everyone. Developing this practice in our own lives is rooted in seeing everyone we hear about as loved by God and every person we encounter as someone towards whom God desires to demonstrate his love. To live this out try asking God to give you love for everyone you pass while driving, or towards each person, you see in the grocery store. Take time to thank God for each person and to ask that God would bless and care for them too.
Pray for Leaders "[Pray] for kings and all who are in high positions." – 1 Tim 2:2a


I've struggled with this at times, particularly when I have a strong opposition to a leader. I often desire for the leader to crash and burn rather than to receive the grace to succeed. The writer tells us not to have this attitude. We should desire what is best for all of our leaders since when they suffer, fail, and fall it is often those that they lead that bear the brunt. Praying for leaders does not mean we accept and condone all that they do, but it does mean that we take seriously that the leaders that we have will impact the world that we live in and lift up a hope that they will make decisions for justice and peace that make our world a better place.
Pray for Peace – "[Pray] that we may lead a quiet and peaceable life in all godliness and dignity." – 1 Tim 2:2b
I find it encouraging that we are instructed to seek lives of peace. God is not only concerned about the state of people's souls but seems to really care about the way that people live. God desires there to be peace over strife, harmony instead of division, and that people live with dignity, not degradation.
Pray with your Body – In every place the men should pray, lifting up holy hands – 1 Tim 2:8a


We're reminded that how we hold our bodies can impact how we pray. I've been leaning into this a lot in my own prayer life. Being attentive to how your body is engaged in prayer can help bring your whole self into prayer. God made our bodies part of who we are and we should never forget how important it is to be aware of our embodiedness in all we do, including prayer.
Pray with your Actions – [Reverence God] with good works – 1 Tim 10:2
God is present to us in all of life, and so all of life can be done as prayer. We're encouraged to pray with more than our words. We are to pray with our lives and our actions. We pray with how we care for others. Jesus himself tells us that he is present in a special way in those who are in need (Matthew 25:40).

God, teach us to pray with our whole selves, in our world, through our world, and for our world.