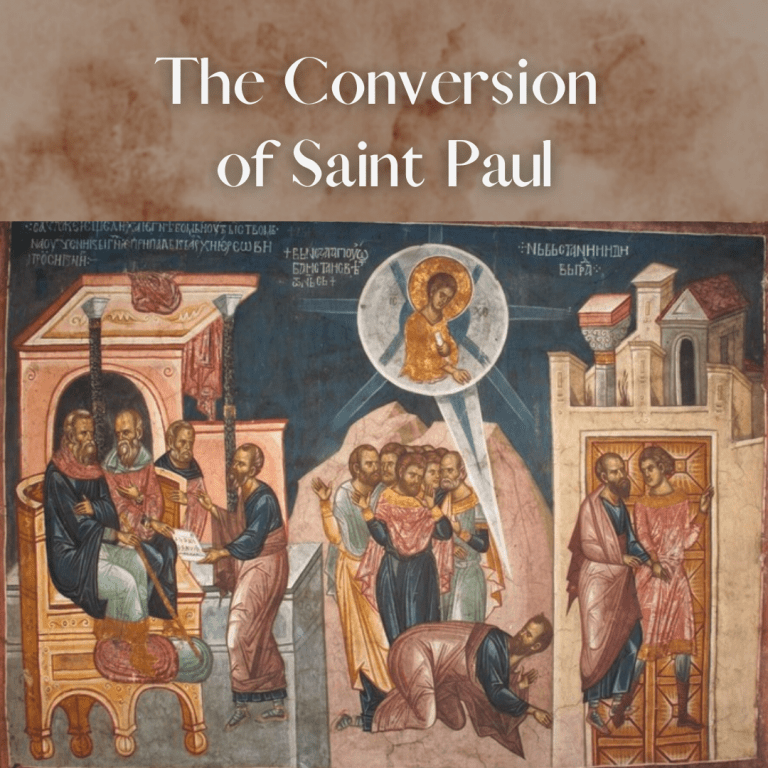 Today is "the feast of the conversion of St. Paul." I've often felt that this title is somewhat misleading. Paul wasn't a convert to a new religion. He was a Jew when he began his journey and remained a faithful jew after this encounter. What changed in Paul was fundamentally what he believed about how the God he worshiped was at work in the world and how he was called to respond to it.
This is one of the reasons I love this 14th-century fresco image from the Vysokie Dechani Monastery in Serbia. Unlike most western depictions, which focus on the event; this icon focuses on the transformation. Paul moves from a self-assured man on a mission from God sent to destroy those who follow Jesus in the left part of the image to a humbled man ready to give his life to follow Jesus in the right part of the image.
You can read the whole story of transformation in Acts 9.
I'm reminded of a concept I've was introduced to recently through the work of Dr. J.J. Peterson. It's called "narrative transportation." It is a theory in psychology that posits that people can get so invested in a story they see themselves in that they can actually suspend reality. We see this all the time in our world today, particularly when people buy into a particular political narrative. I am sometimes shocked at the lengths that people will go to bend data to fit the story they are caught up in.
The story of Paul's conversion reminds me that following Jesus means that I need to hold my narrative about who I am and what I am doing in the world loosely. I pray that the light of Christ might shine into my heart whenever I slip into a state of "narrative transportation" that disconnects me from the reality of the world I am in, and how I am called to respond to it.