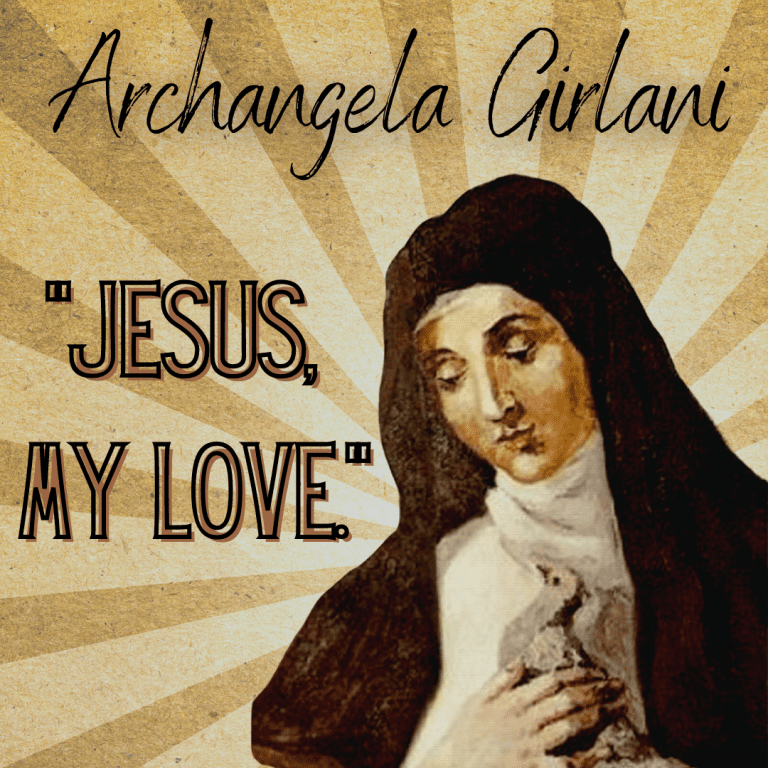 Today we honor Blessed Archangela Girlani. A woman from northern Italy – she spent her whole adult life as a sister dedicated to living in a community of religious sisters. Her favorite prayer was very simple and I love it for that. It's become a favorite prayer of mine too:
Gesù, amore mio – Jesus, my Love

May we find it on our lips more and more each day.