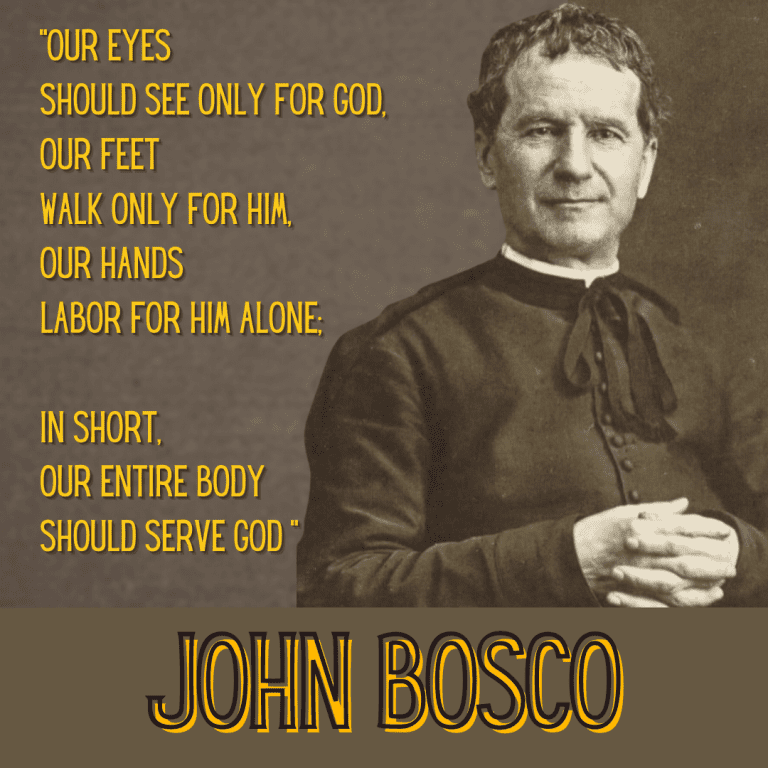 "Our eyes should see only for God,

our feet walk only for Him,

our hands labor for Him alone;

in short,

our entire body should serve God "

I was really struck by this quote by John Bosco, who the Church remembers most years today. I grew up in a charismatic church where using our bodies to worship God was normal. However, John Bosco challenges us to go beyond simply using our bodies in times of worship. He challenges embody a love of God with all that we have. What we choose to see and notice should reflect what God sees and notices. Our feet should cary us to places where God calls us to walk. The energy and work we do should be done with love and service.