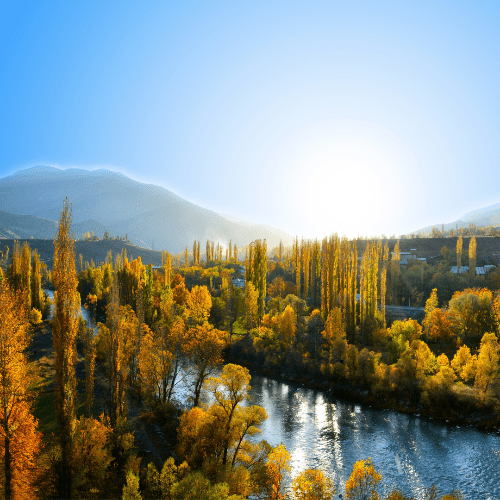 I lived in Maryland for a few years when I was working on my doctoral degree. My family and I rented a small house just outside of Washington D.C. It was a lovely home with a big yard where my sons would play and I would garden. The soil was really rich. I've never grown so many tomatoes so easily!
One unfortunate thing about the great growing conditions was the bamboo. We had a bamboo infestation in the back corner of the yard that was slowly taking over. I tried to cut it down and dig it up but it kept growing back.
Eventually, I had to get a big tarp and cover the whole area preventing light and rain from getting near the area. After 18 months of suffocation, I was finally able to use the ground again.
Lent is designed to be a time period like this. God wants to use us to embody divine love to those in need but sometimes our own concerns and priorities can grow up and take over our lives. God simply doesn't have space to grow!
We are not made for easy pleasure, or to live in comfort. We are made to be light to the darkness and freedom to the oppressed. This season is designed till our souls and remove the rocks and weeds of indifference and self-concern so that the life of God that is within us has the room to grow and is watered by the living springs of doing what is right.
You are made to know love and show love. Let's let God's spirit in to work our that love in us each day.
—————————
Question for Today

How might you allow God to prepare your life for spiritual growth?
"Then the LORD will guide you always and give you plenty even on the parched land. He will renew your strength to your bones and you shall be like a watered garden, like a spring whose water never fails."
Is 58:11