"As they were coming down from the mountain,
he charged them not to relate what they had seen to anyone,
except when the Son of Man has risen from the dead."
Mk 9:9
Have you ever been frustrated because you couldn't understand what God was doing?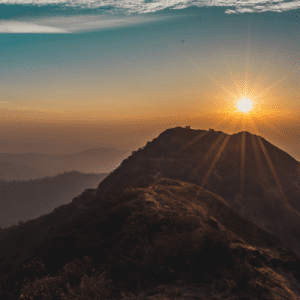 You're not alone. The scriptures are full of examples where God's people simply aren't given the whole picture. There are nine times in Mark's Gospel where people get a glimpse of who Jesus is and then Jesus turns around and instructs people to be quiet about it.
In today's reading, Jesus has just been transfigured before Peter, James, and John in heavenly splendor with the great men of faith Moses and Elijah when he turns to his ecstatic disciples and instructs them not to tell anyone what they have just seen (Mark 9:9).
Sometimes I wonder how Jesus ever expected to grow his movement with such a terrible marketing strategy, yet somehow it worked.
God doesn't provide a map. Instead, he tells us to follow him. Perhaps God isn't all that interested in making sure we have all the right answers but opts instead to give us the right guide.
Jesus left the Church with the promise of the Holy Spirit. It's a gift that led the church from a rag-tag band of fishermen and misfits to a communion of saints that stretches across millennia and onto every continent. It's a gift that is with us today.
Perhaps when we ask God to let us know what he's doing, God's response is "follow me and find out."
——————–
Question for Today
– Where is God leading you to follow today?