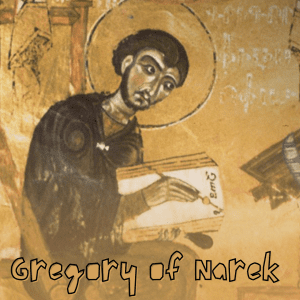 If you were to worship in an Armenian Rite church this weekend the prayer you would hear as the Priest ascended to the altar would be the poetic prayer:
"We beseech you with outstretched arms,
Tears and prayers,
As we appear before you,
You, who strike terror in our hearts,
Judge us as we approach with trembling and fear,
Presenting first this sacrificial offering of
Words to your power that is beyond understanding"
This poem as well along with 94 other poems makes up The Book of Prayers also known as the Book of Lamentations. They were written by the Armenian mystic Gregory of Narek. Pope Francis declared Gregory a doctor of the Church in 2015 and many in the west are beginning to discover his rich prayer and poetry for the first time. Prayer is our primary theology. It is the place where we can encounter the mystery of God firsthand. I am grateful for men and women like Gregory who help lead me into a deeper place of prayer and love of God.